The next time you need an appetizer, why not put together a cheese board using local cheeses? It will be a beautiful conversation piece, you will be supporting local business, and best of all – it's going to be delicious!
Do you know if there is a creamery in your area? If you don't, get out there and find out. A great place to find local cheeses is at farmer's markets. But, in our area, the markets only operate spring through fall. Or, it could be that the day the market operates isn't a good time for you. Do a search or ask around about where to find local cheeses. It will be worth the effort.
Hey! Are you getting our weekly newsletters? Sign up here.
The closest creamery to us is Calyroad Creamery on the north edge of Atlanta. I visited them last week and had a great time getting to know the owner and cheesemaker, Robin. She helped me decide on a good selection of cheeses for my cheese board.
My Choices for the Cheese Board
I wasn't familiar with the process of covering a cheese with ash, are y'all? My first selection was Calyroad's Little Stone Mountain which you see here on the right:
Calyroad's website describes it like this: "in house aged goat cheese with a bloomy rind combined with a dusting of ash. A perfect summer cheese which pairs well with a crisp, cold white wine. It reminds us of Georgia's distant Stone Mountain on the horizon, east of the city."
My second choice was a fresh chevre (goat cheese) and it's the one you see on the left. It has a coating of dill, fennel, mustard and poppy seeds.
In my opinion, every cheese board should have a blue. I know that not everyone loves blue cheeses. Either you do, or you don't. But, if you're making a cheese board it's going to be for a number of people, and there are some blue lovers in every crowd.
Calyroad's blue cheese is called "Bit O' Blue" and is described as having "just enough blue cheese bite". It's not overpowering, but creamy and delicious!
What Else Should Go on the Cheese Board?
After deciding on the cheeses, Robin helped me with a couple of other local items that would complement the cheeses perfectly. She carries these in her shop, but chances are, your local creamery will be familiar with other local products, even if they don't carry them.
You can't go wrong with honey and blue cheese, so I got a small jar of H.L. Franklin's Honey. Franklin's is 100%pure, raw, unfiltered honey.
Robin suggested this jam that would pair well with either of the goat cheeses. It's a Balsamic Orange Rosemary Jam and it's also made locally by Alta Cucina Italia. Everything they make is produced in small batches and made using old traditions and family recipes.
The only other tasty treat I added to my cheese board was a few pecans.
We just roasted them for a few minutes with a little butter and salt. Pecans are definitely a local treat for us, but you should use whatever is in your area. Fresh or preserved is fine, but it's fun to tell your guests that everything on your cheese board is from your region. (Speaking of pecans, click here for a collection of awesome pecan recipes.)
Our homemade Bacon Bourbon Jam would pair perfectly with these cheeses, too. Party in your mouth! Another great addition to the table would be Baked Brie with Apples and Bacon. Oh my, it is so good.
To keep the cheeses as the real star of the cheese board use simple water crackers or baguette slices as a base for spreading. You don't want anything to detract from those delicious local cheeses. For a beautiful and easy-to-handle sweet treat on your party table, make these Mini Chocolate Chip Cheesecakes.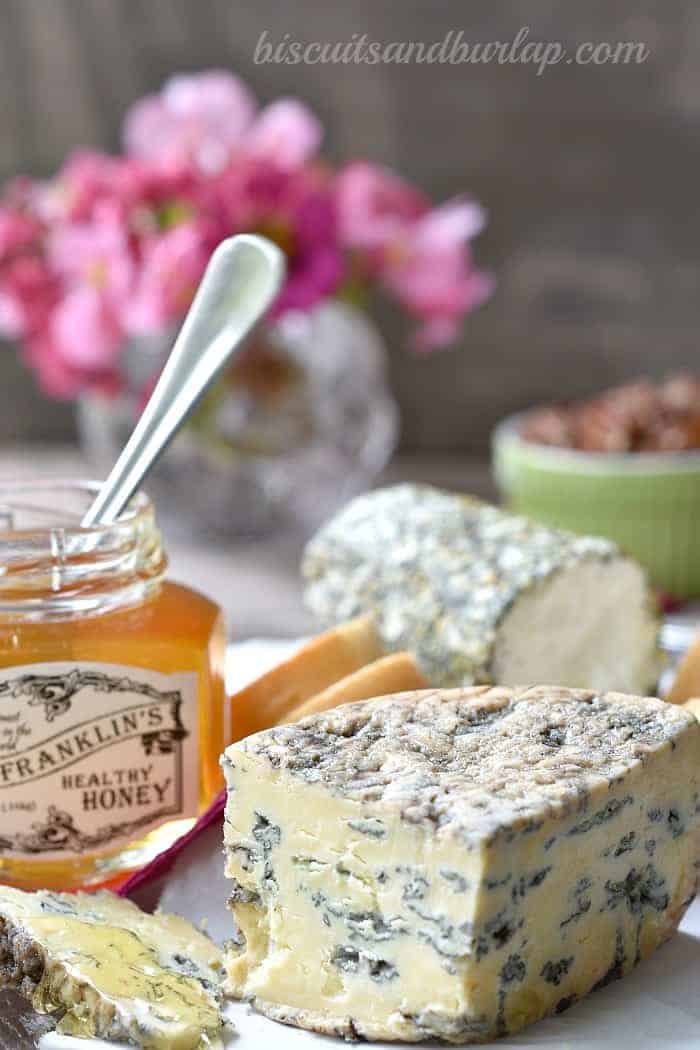 We hope you're inspired to think local when putting together your next cheese board. Of course, if you can't find a creamery near you we can highly recommend Calyroad Creamery from our area, and they do ship.


Thinking Local is Fun
Have some fun with discovering what's local to you. Most likely there are some foods grown and/or produced in your area that you take for granted because you use them all the time. Just remember to highlight them when you plan a party or need a dish to take to someone else's party.
Don't forget to sign up for our weekly newsletters. It's the easiest way to keep up. Sign up here.

Are you just loving this cheese board plan? Here are a few other recipes you'll love, too.
Grilled Peach and Bourbon Cocktail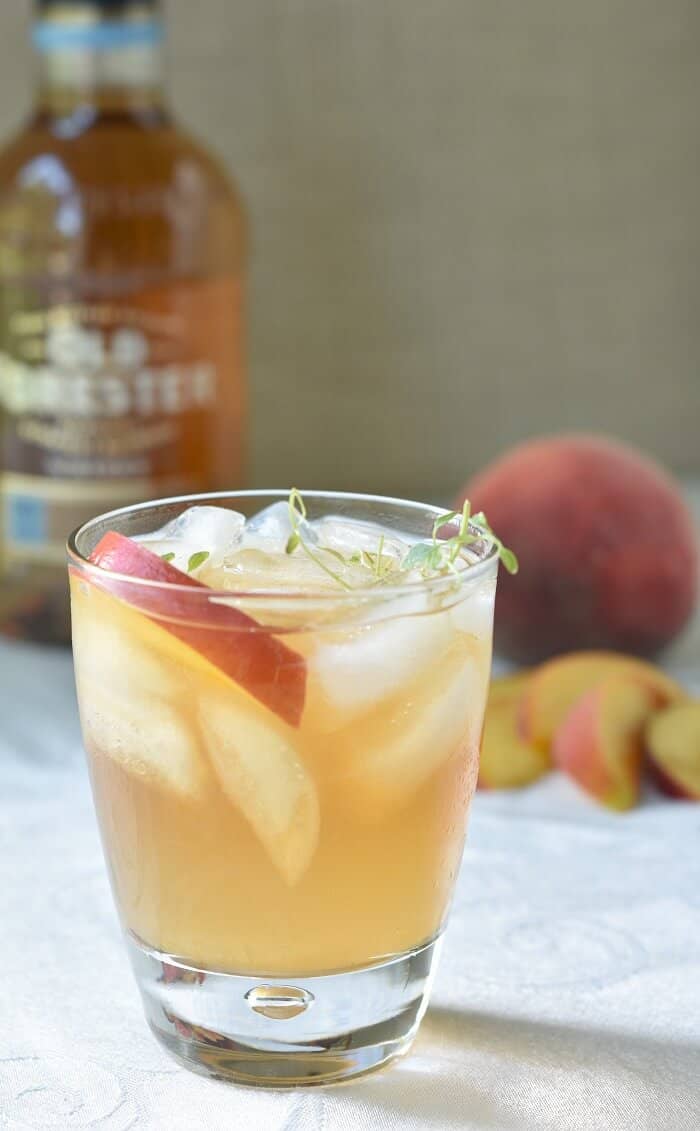 Barbecue Shrimp Salad with Grilled Corn & Vidalia Onions