This DIY Valance is easy and makes use of what would otherwise be wasted.
Waste Not, Want Not
Here I go again.  I've mentioned before that I am the child of a child of the Depression.  Well, actually the child of two children of the Depression.  I know that re-purposing and upcycling are all the rage now.  And, that's a good thing.  But, I grew up in an environment where nothing was wasted and that outlook was born out of necessity.  When my mother was a little girl there was no such thing as a "shabby chic" look that you got by going to Hobby Lobby and buying fabric with cute little rosebuds.  There was such a thing, however, as using the fabric bag (or sack) that flour came in to make your little girl a dress.  Now, that's shabby chic.
I have to give credit for this idea to Dori (daughter-in-law #1).  My grandson Beau has outgrown his completely awesome Panda nursery.  Being 7 years old now he was ready to move into a bit more mature theme.  In comes "OUTER SPACE ROOM".  His new bedding has stars and planets on a dark blue, starry background.
He has a bunk bed with a full size bed on the bottom and twin on top.  The bedding sets came with bedskirts and the bunk on top doesn't need a bedskirt.  Each set also came with pillow shams — something I guess a 7 year old boy just doesn't fool with.  So, Dori wondered if I could use those leftover items and come up with a valance for his double window similar in style to the one in the Panda room. Enter the DIY Valance.
Here's what I started with:
How to Make a DIY Valence
This shows the old valance laid out in my dining room since it was too long to fit on my workable.  At this point I had "de-constructed" the pillow shams and bedskirt and pieced together one long enough piece.  This starry pattern didn't require that I line up the pieces, but that might be a consideration with your fabric.
I wanted to end up with a valance 109″ wide and 17.5″ high so I added 2″ for a seam all the way around.  In other words, I cut the piece 111″ by 19.5″.  I also cut a plain white liner the same size.   I bought 3.5 yards of liner, which was a little extra.
You can see on the old valance above that it has tabs on top for hanging it from the curtain rod.  I really needed to do that again to add a little length to the overall valance, but depending on the size of your window you could make a rod pocket at the top to run the rod through.
To give it a different look from the nursery valance I made my tops wider and used less of them.  I made 6 total tabs.  Since they have to be folded over you double the height you want them, and again add an inch at each end for a seam allowance.  My tabs ended up 3″ high and 12″ wide so I cut them 8″ by 26″.  I actually made these out of the bedskirt and used the pillow shams for the valance itself.
Are you in the market for a super affordable, but solid and reliable sewing machine? I highly recommend mine. I reviewed it here.
Okay, now I've got the valance cut, the lining cut and the tabs made.  Time for a little embellishment.  Off I went to Hobby Lobby….  I found this awesome yellow grosgrain ribbon with little sparkly bling that I thought looked downright celestial.  4-1/2 yards gave me plenty.
I ran across the bottom of the valance a couple of inches up with this and up both sides, a couple of inches in.  Measure really carefully and pin it in place because any variance is going to really be noticeable.
Next I sewed the tabs onto the valance.  I measured and did a little eye-ball work to get them evenly spaced.  They get sewed on facing the bottom so that when you put your lining on and turn the whole thing they end up facing up.  Does that make sense?  I hope so.  I took a picture, but I'm not sure how well this blue starry fabric shows up on top of itself.
This long shot may be more explanatory.
Sew the tabs in place and then lay your liner on top of the whole thing.  I'm so sorry I didn't get a photo of that, but you can always leave a comment or email me with questions.
I sewed the lining in place top, bottom and one side and then turn the whole thing right-side out through that one open end.  Fold your seam allowances in to the inside at the open end and press in place with a steam iron.  One last trip to the sewing machine to sew that end shut and it's done! DIY Valance accomplished.
One thing I didn't remember was that Beau's old valance had a little crinkly "wave" to it.  In other words, it was wider than the two windows to allow for some gather.  If I had remembered I would have either cut back the size of this valance so it would lay flat OR used a lighter weight lining fabric so it would lay a little more softly.  It still turned out great though and now he has a completed room suitable for a 7 year old, complete with stars and planets.  And, Dori didn't have to just throw away that unneeded bedskirt and pillow shams.  Yay!
Of course, this post would not be complete without a shot of the man himself.  Love you Beau!  And, so proud of that "Best in Show" pinewood derby trophy!
If you like this post, you'll love these!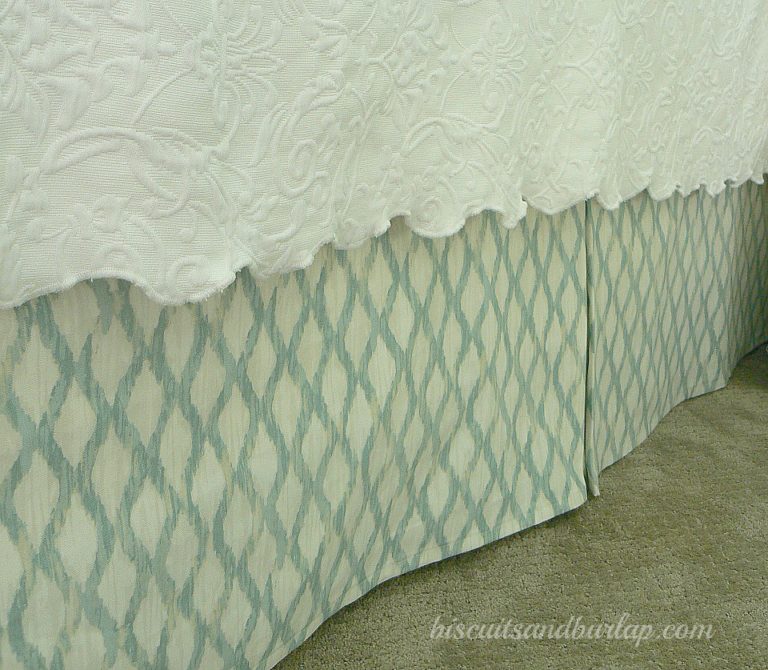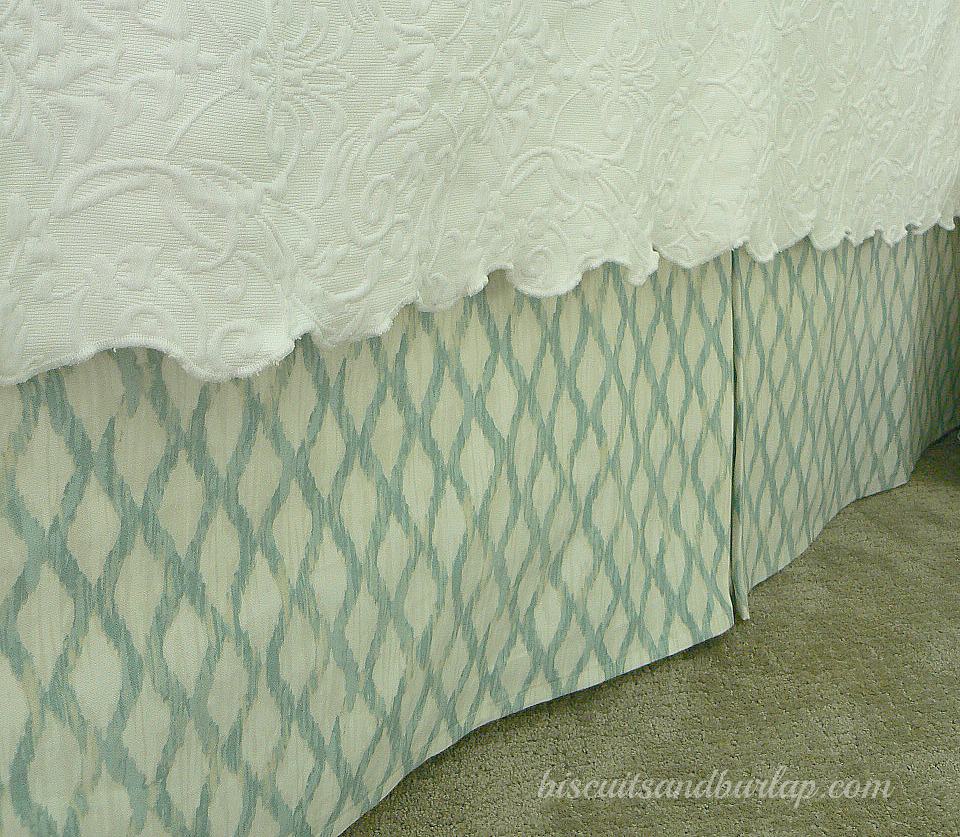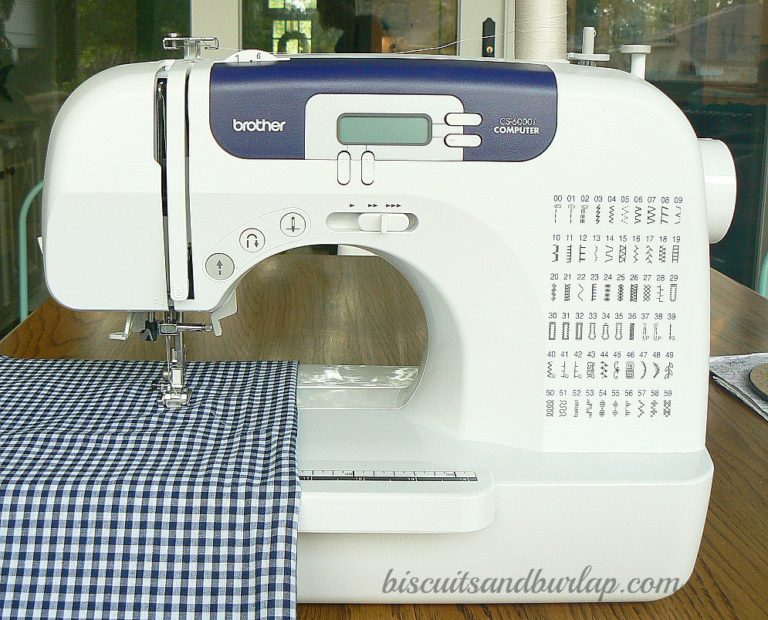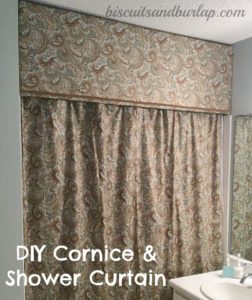 See y'all next time,
Pam