A fish fry is a fun, casual way to bring family together with great food and no fuss.
So, what is a Fish Fry?
Wikipedia defines the term Fish Fry this way "A meal containing battered or breaded fried fish. It typically also includes french fries, coleslaw, hushpuppies, lemons slices, tartar sauce, hot sauce, malt vinegar and dessert." —- I guess that's pretty close.
But, really, a fish fry is an event. Family and friends come together to cook and enjoy the bounty of a successful fishing trip.
Wikipedia also left out the grits. We know shrimp and grits have become a hugely popular dish (my recipe for that is here), but having grits with any seafood meal is a tradition that dates back a long time for many southerners.
Buddy recently went on a deep sea fishing trip to Ft. Walton Beach, Florida, and the fishing was phenomenal. They caught their limit of grouper and red snapper — YUM! He cut the fillets into serving sized pieces and froze them as soon as he got home (saving out enough for our dinner that night).
A week or so later we had our kids and grands over for a traditional fish fry.  I know the emphasis is on healthy eating and we do pretty well most of the time.  But occasionally, I think it's okay to vary from that and keep old traditions alive.  The fish cooks pretty quickly and is drained right away, so it retains very little of the oil anyway.
This post contains affiliate links for your convenience. Click here to read our full disclosure policy.
One of the features we love most about our new house is the space to spread out, the kids have room to play (and adults too — we are new corn-holers, read How To Make Your Own Cornhole Boards here) and besides grilling, we can cook meals like this fish and hushpuppies or fried turkeys. All are best done outdoors. Tour of the house starts here if you'd like to check it out.
Our fryer is this Waring Pro DF280 and it works great. Safety first, as always, with the fryer sitting directly on a floor tile and under that is a piece of cardboard to catch the splatters.
Fried Fish
Now the fish itself is dipped in milk and then salted and rolled in cornmeal mix. We use canola oil and it gets heated to 350 degrees before the fish goes in. Cook until golden brown — about 6 to 8 minutes, and then drain on paper towels. The red snapper and grouper were delicious, but many varieties of salt water or fresh water fish would be good, too.
Hush  Puppies
Do you all know what a hush puppy is?  It's like a little ball of cornbread, seasoned with onions and sometimes jalapenos.  They get fried in the fryer after the fish and only take 4-5 minutes. Most of our family like spicy food, but a few don't, so we make some with jalapenos and some without.  The pickled jalapenos give more heat than fresh.
2 cups self rising cornmeal mix
1 cup plain flour
2 eggs
2 tsp. sugar
3 green onions, diced (green and white part)
1 cup beer (or milk)
5 slices of pickled jalapeno, diced (optional)
oil
Stir all ingredients together until well mixed, but don't overstir.
If using beer, let batter sit about 10 minutes before cooking.
Drop by tablespoons full into hot (350 degrees) oil.
Flip over after about 2 minutes.
Cook an additional 2 minutes, or until brown.
Remove from oil and drain on paper towels.
Grits
Now I like cheese grits with my fish. Actually, I like cheese grits with pretty much anything. A delicious cheese grits recipe is included with my Shrimp & Grits, but you can also make plain grits according to the directions on the grits packaging. (I always buy Quick Grits — not instant, but not the long cooking either).
I hope you will plan your own fish fry very soon. Round out the meal with some coleslaw or salad, cold beer, a good southern dessert (we had banana pudding) and for just a little while, savor the tradition and worry less about eating perfectly healthy. You can walk longer tomorrow.
I'll leave you with a shot Buddy sent me. It was taken from the dock of the house he stayed in on the fishing trip. We hope you'll stick around. Sign up here for our updates — we promise not to overdo.
Looking for another way to get the family together?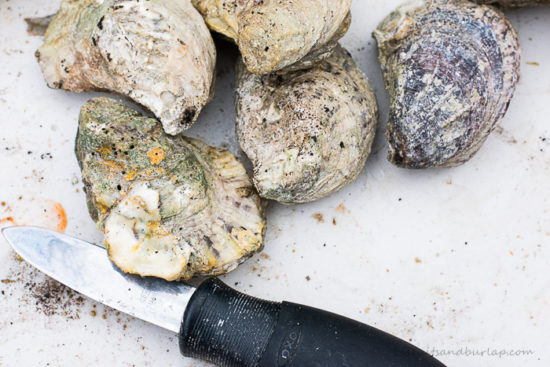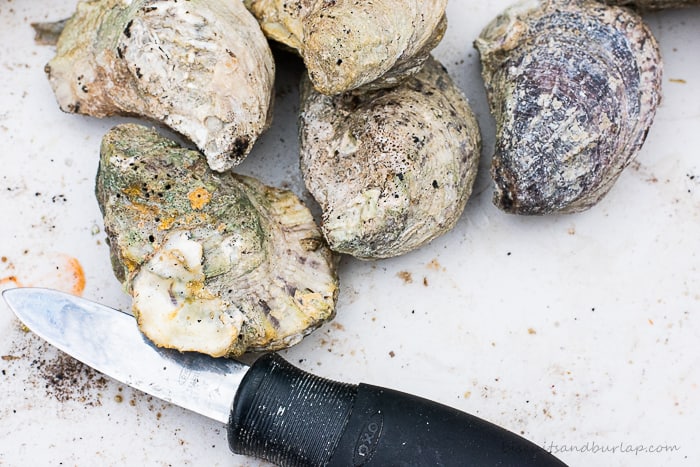 Love seafood like we do? Check out these recipes: