Like most people, I love anything buffalo. Unfortunately, so many of the foods that have this tangy, spicy sauce are fried or loaded with cheese or in some way unhealthy. This recipe for buffalo chicken salad uses non-fat Greek yogurt in place of mayonnaise and lettuce instead of bread or crackers.
Ingredients for Buffalo Chicken Salad Wraps
1 lb chicken, cooked and shredded
6 oz non-fat Greek yogurt (plain)
1/3 cup buffalo wing sauce
3 ribs celery, chopped
3 oz blue cheese, crumbled
1/2 t garlic powder
2 green onions, sliced
1/3 cup cilantro, chopped
fresh cracked black pepper, to taste
Just mix all ingredients together and put a scoop on a leaf of Butter Bibb lettuce! Yum…
More recipes you'll want to try:
Another Fantastic Lettuce Wrap Recipe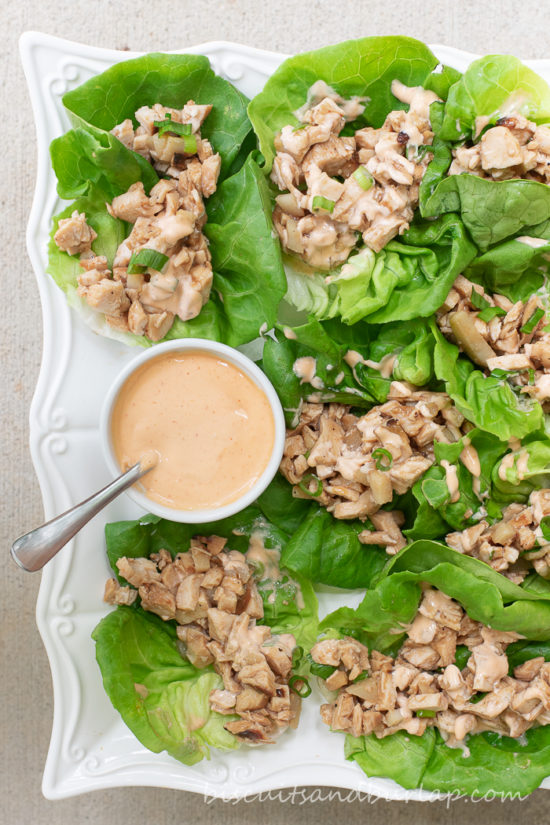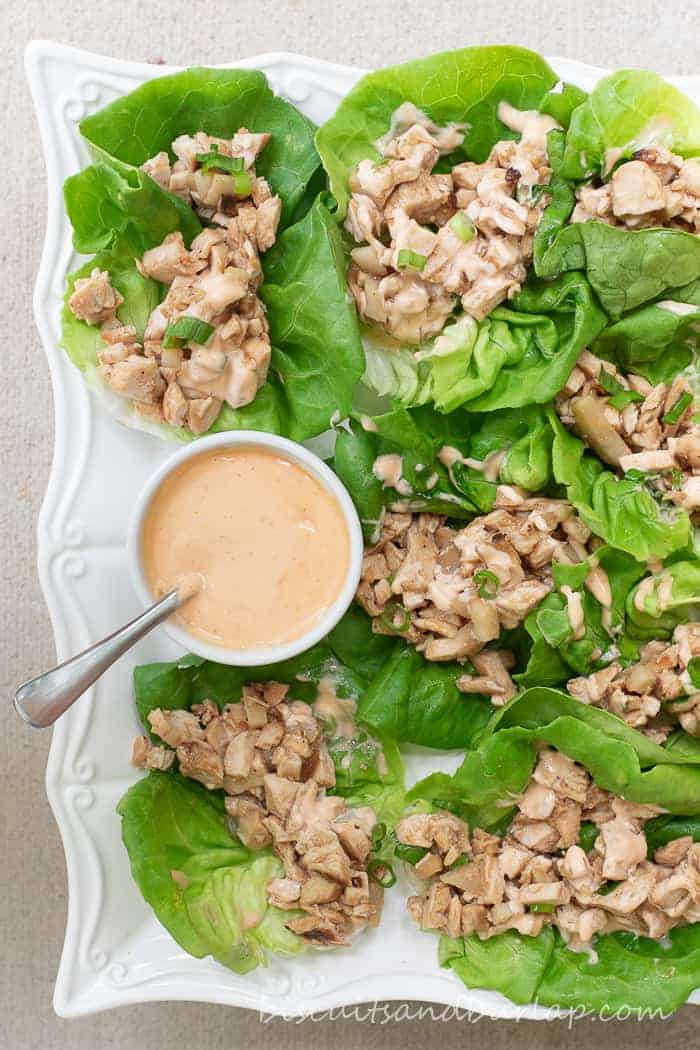 This one has more of an Asian flair, so although it is also a chicken salad lettuce wrap the flavors are completely different from the Buffalo Chicken Salad Wraps.
If you love grilling you'll want to check this one out too. It has a secret ingredient that keeps the chicken moist and you know how hard that is to do when grilling checking. Get the recipe here.