How to Make Marbled Easter Eggs
I decided I wanted to make marbled Easter Eggs after looking at the hundreds of ideas for decorating Easter Eggs. There are so many great ideas out there, but I had to narrow it down to one look, and even then, there are several ways to make marbled Easter Eggs.
So…. after reading magazine articles, looking at pictures, reading posts and watching tutorials, I decided to try three methods. I hope my experience will help you narrow down the choices when you get ready for this fun Easter craft.
The Eggs – Real or Faux?
I started out with real, boiled eggs for the first attempt. This was just a "reconnaissance" trip into the egg decorating world, though. After that I knew that I wanted something that I could make well before Easter and keep for decorating. Sara and I did these first ones with the nail polish method. We were SO critical, but now that I look back at them, I think they're quite interesting.
Back to the issue of real or faux. Lots of people "blow out" their eggs and use real eggshells. A great idea, but it seems that they would be so fragile. So, I went in search of realistic looking faux eggs to decorate and found these babies at Hobby Lobby.
I couldn't find this exact package on-line, but the ones below appear to be the same. Mine were $6.99 for 8, plus I had a 40% off coupon, so this pricing is a little different, but they look the same. Maybe your local Hobby Lobby would have exactly what I found. (Try the Easter craft section).
They were inexpensive, and honestly, they are so genuine looking that I found myself being super careful with them, even though they're made of wood! It's not really necessary to treat them with kid gloves — they just look like it would be.
I highly recommend using these faux eggs if you want to keep them around for a while before Easter, and even save them until next year.
Are you signed up for our newsletters? That's the best way to keep up with what's going on. Sign up here.
Method #1 (Marbled Easter Eggs Made with Nail Polish)
Okay, this was what we tried the first time, and it turned out pretty after a little practice. HELPFUL HINTS BEFORE YOU START:
This post contains affiliate links for your convenience. Click here to read our full disclosure policy
Make sure your water is room temperature so the nail polish doesn't sink (I found that some does anyway)
DON'T use gel polish (that's all I'm going to say — just don't do it)
Pour small amounts over water into a throwaway container with a gentle hand (less is more)
I ended up liking just one color at the time, but you can experiment with that
HOW TO MAKE MARBLED EASTER EGGS USING NAIL POLISH:
put about 1.5 inches of water in a container you don't mind throwing away and let it come to room temperature
carefully and gently pour small amounts of the nail polish color(s) of your choice onto the surface of the water
quickly dip an egg in and back out (with a gloved hand)
turn the egg over and dip the side that didn't "catch" the polish the first go round (you may need to add more polish before this step)
place somewhere to dry (I stuck toothpicks into floral styrofoam, but maybe you have other ideas?)
Method #2 (Easter Eggs Marbled with Shaving Cream)
This was a fun mess, and resulted in the boldest colors. HELPFUL HINTS BEFORE YOU START:
Use true shaving cream – the foam type, not gel
Concentrated food coloring (I used Wilton Icing Color) produces bold colors
The longer you let the mixture sit on your egg, the bolder the color will be
If your husband comes home and sees the eggs sitting and says "WHAT IS THAT?" ignore him
the eggs will be sticky for a while after wiping off the excess cream, but eventually all that hardens
HOW TO MAKE MARBLED EASTER EGGS USING SHAVING CREAM:
Squirt shaving cream into a container (I used a small bowl) until it's an inch or so thick
Add food color(s) in random spots on the shaving cream
swirl the color with a toothpick
dip your egg in with a gloved hand and roll it until the entire thing is covered
let it sit somewhere for a while (I put on my styrofoam block with toothpicks)
Wipe off the excess shaving cream. The longer you let it sit, the deeper the final color
Method #3 (Easter Eggs Marbled with Oil)
This was pretty easy. It resulted in a more subtle look. HELPFUL HINTS BEFORE YOU START:
Be open to whatever happens. I didn't get the look I was expecting
This method uses color in water so be generous with your food color. Again, I used the Wilton Icing Color
When you first take the egg out of the color it's not going to look like the finished product
I used vegetable oil, but several of the articles I read used olive oil. I doubt that it matters.
Have something on hand to weigh the egg down so it stays submerged
HOW TO MAKE MARBLED EASTER EGGS USING OIL:
Put enough water in a small container that the egg will be covered
Add your color (the more you use, the deeper the color)
Add 1/8 teaspoon of oil
Whisk it to break up the oil
Submerge the egg and weigh it down (I used a glass)
The longer you let it sit the better the color absorb. I let mine sit anywhere from 20 minutes to an hour.
Pull out with a gloved hand and place somewhere to dry.
So, there you have it. My takeaway from this was that you can get a totally different look depending on what method you use. It was fun, a bit messy, but I was prepared for that with craft paper under my workspace and a whole pack of craft gloves. (Order here).
I have a favorite, but I'm not going to tell you. Can you guess? What about yours? What method have you done or do you want to try?
Easter is late this year, so I'm thinking that pretty soon I'll do an Easter tablescape using these eggs and have a good while to enjoy it.
Don't forget to sign up for our updates right here.
RECENT POSTS FROM BISCUITS AND BURLAP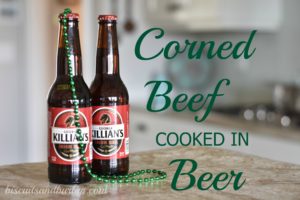 Sara's Budget Bathroom Makeover Update