My Uncle Durwood, now 87, led us on a day full of sharing. We shared laughs, memories and answers to questions. We also had a few questions that will never be answered, and shed a few tears as we remembered those no longer with us. It all happened on a cool Jacksonville, Florida, day filled with sunshine and blue skies.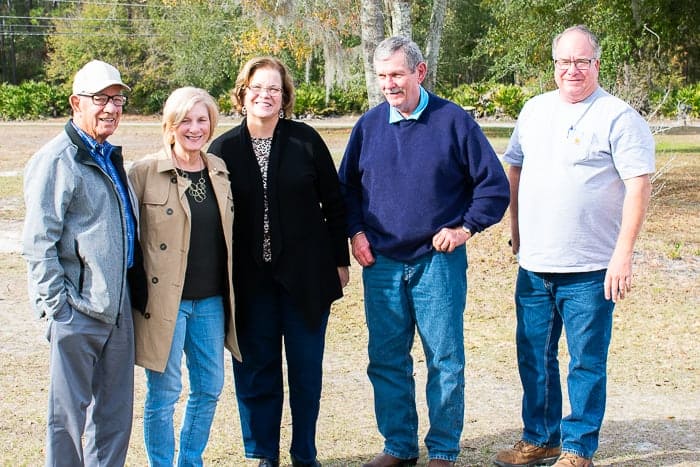 Left to right is Uncle Durwood, me, my cousin Karen, her husband Tommy, and Dale on the right. Karen and Dale are Uncle Durwood's two oldest. My husband, Buddy was along too, but he was the photographer here.
It started with a milestone birthday and a failed attempt to "find my roots."
When I turned 60 the logistics just worked out that Buddy and I would spend the night of my actual birthday in Jacksonville, Florida - my birthplace. I thought it would be fun to ride around downtown and find some of the haunts of my parents' early days there.
Back in the mid to late 1940's Mama had left the farm country she grew up in (about 90 miles west of Jacksonville) and headed for the big city. She was gutsy, to say the least.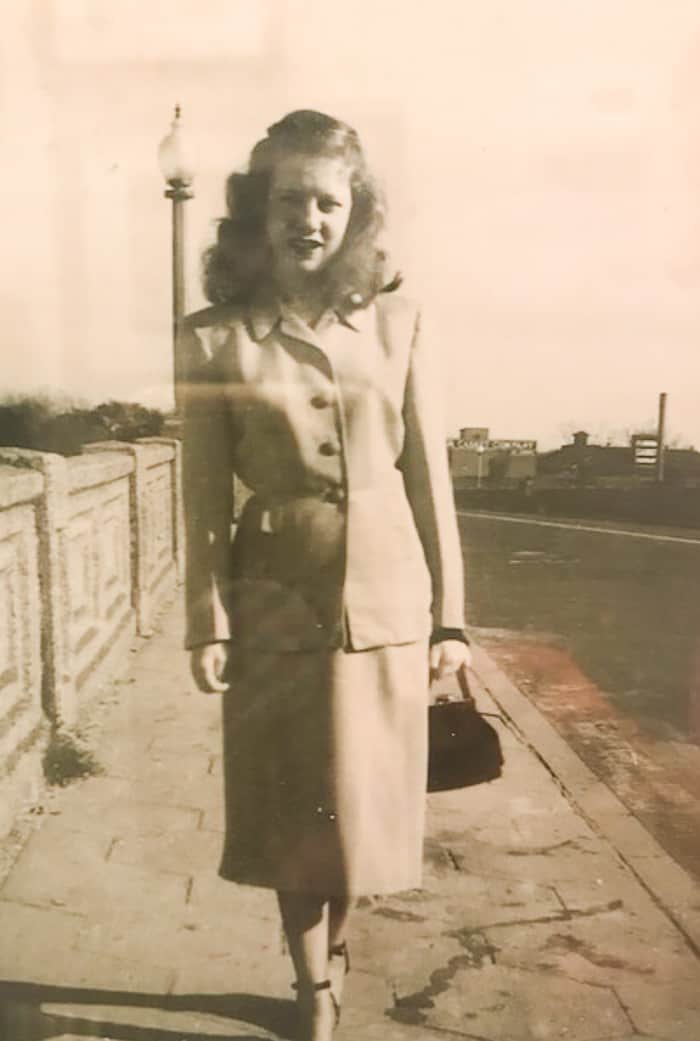 Daddy ended up in Jacksonville after serving in the Army during World War II. He was originally from Live Oak, Florida, also west of Jacksonville.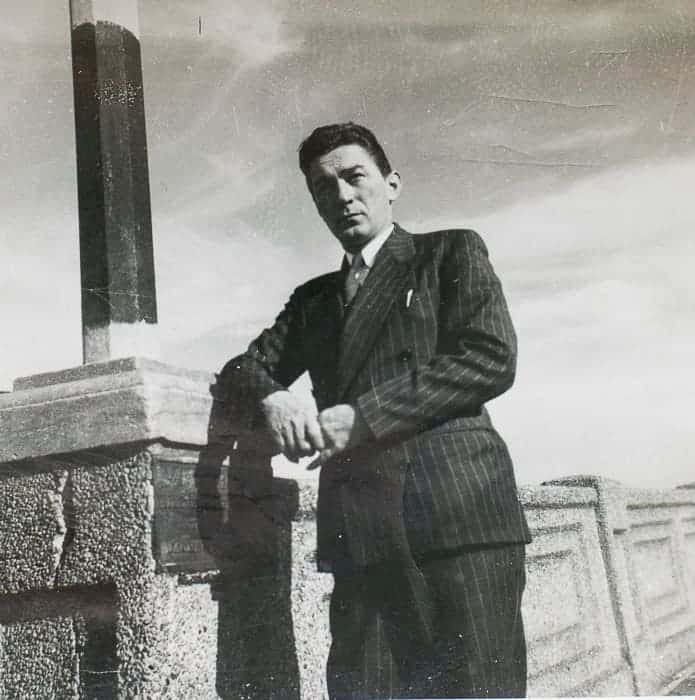 I always loved their stories of being young and single in Jacksonville and then meeting, falling in love, and marrying. It sounded like such a vibrant place, and I wanted to see some of their favorite spots.
Not armed with enough information, though, I came up empty. We left Jacksonville and I was disappointed.
Fast Forward to the Cane Grinding 2018
The Cane Grinding is an annual and fun event at the Murphy Family Farms between Christmas and New Years each year and we always try to attend.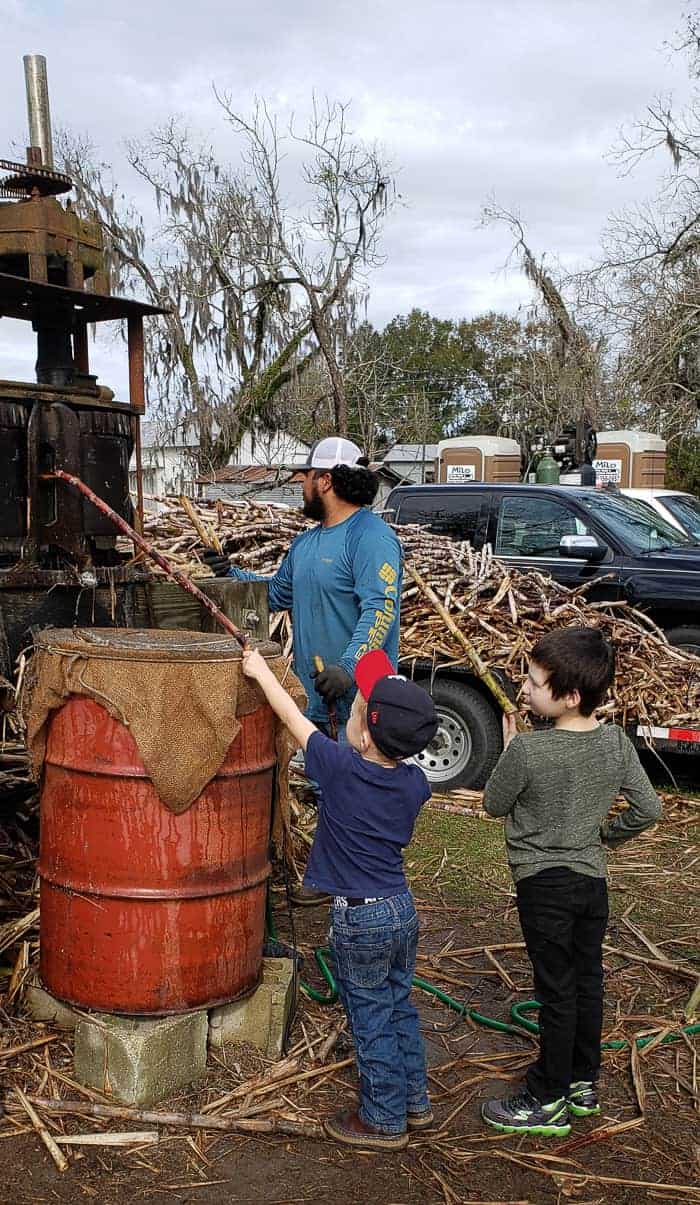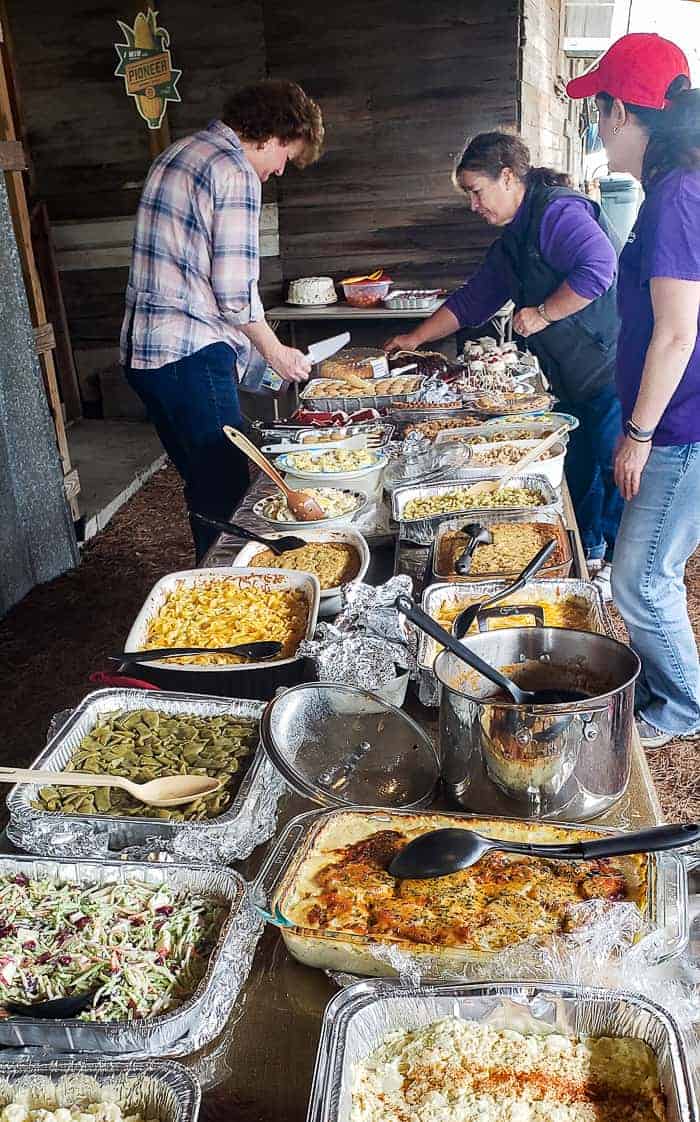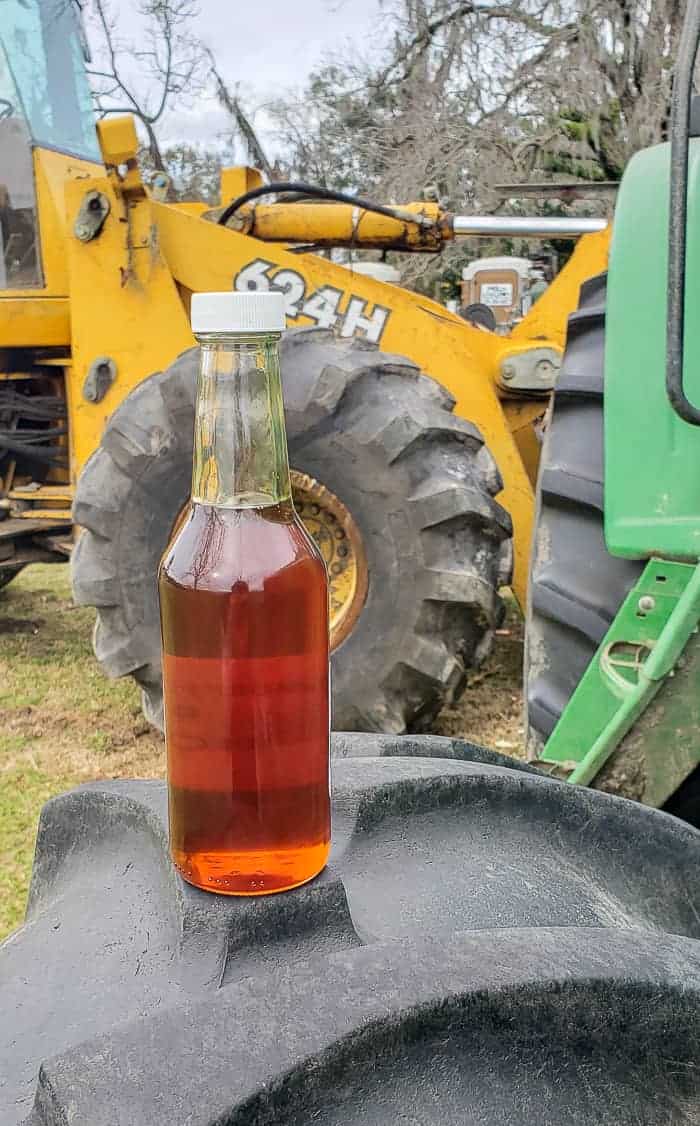 The farm is in the same area where Mama grew up. Quite a few family members were in attendance this year, including Uncle Durwood, who was Mama's younger brother, and Aunt Jerry (his wife). She mentioned to me that she and Uncle D. had recently been in downtown Jacksonville and located the building where Mama had an apartment in her early days there. I was thrilled to know this!
I asked Uncle Durwood questions, took some notes, and made a loose plan in my head to go back someday, with more success than the previous trip. Hearing Uncle Durwood reminisce about those old days made me all the more anxious to see some of the Jacksonville he was remembering.
A surprise came the very next day
Out of the blue (or so I thought) I got text messages from Karen and Dale. It turns out Uncle Durwood was as anxious as I was for me to see the old apartment building, and he had Dale drive him back downtown. The whole purpose was to get a picture for me. I was so touched that tears streamed down my face as I saw this come in on my cell phone.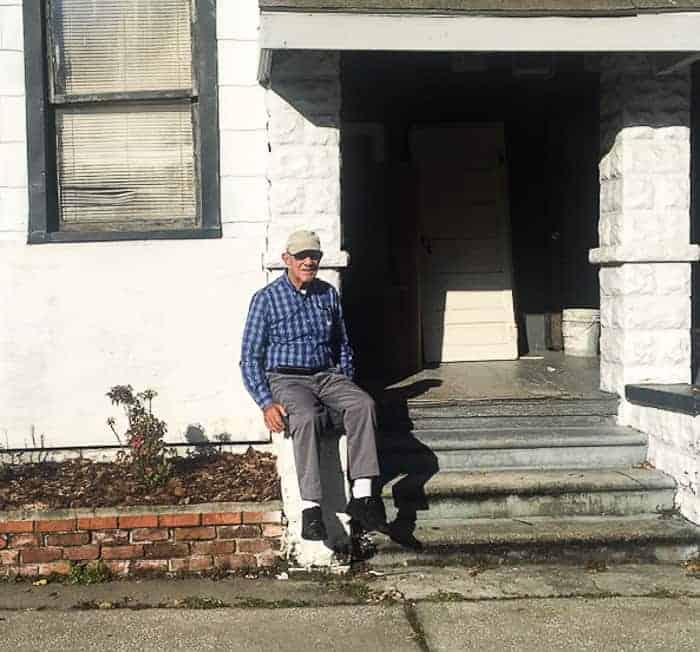 Later he would tell us that back in the '40's he sat on that very stoop and waited for four hours for Mama and Daddy to come home from the beach. Poor guy.
The idea is formed for a "tour" of old Jacksonville
Dale was the one with the idea of a day spent with Uncle Durwood sharing his memories and being our tour guide. Since we live in the Atlanta area I don't think Dale anticipated that it would become a reality so quickly. As it turns out, Buddy and I were spending the month of January on St. Simons Island, a mere hour or so away from Jacksonville.
And so, we picked a day and made a plan.
A day I'll always remember
It was a Saturday and we hoped traffic would be lighter than on a weekday. We met at Uncle Durwood's house, which is west of Jacksonville. A bit disorganized, it took a little while for us to decide on the best vehicle, but we settled on the 6 of us in Dale's king cab pickup truck.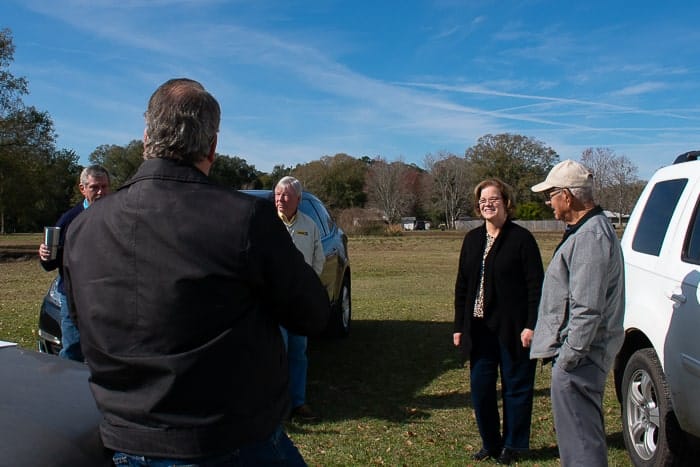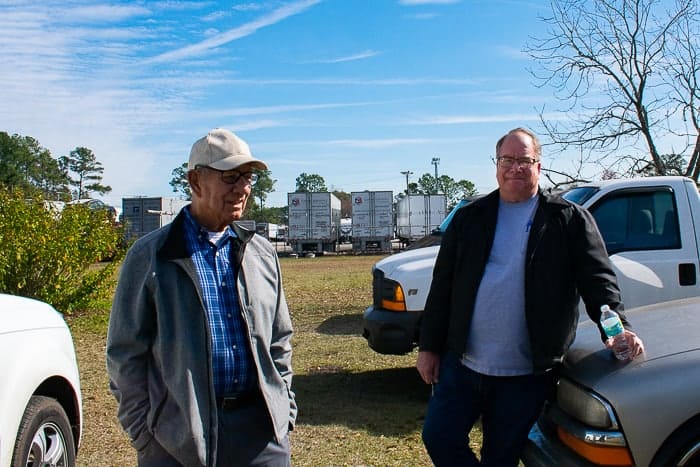 We travelled into town on Highway 90 (Beaver Street) which would have been their route from the farm country (and Daddy's home in Live Oak). Our first stop was the Farmers Market. It's now rebuilt maybe 200-300 yards from where it was back in the 40's. Still an active market I got a couple of shots.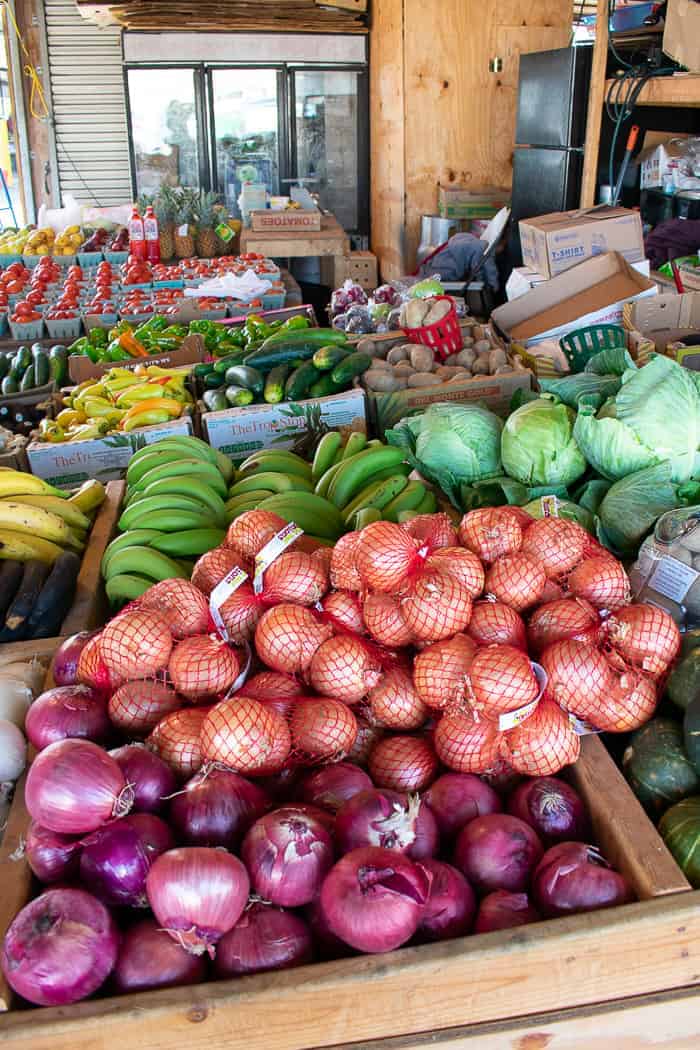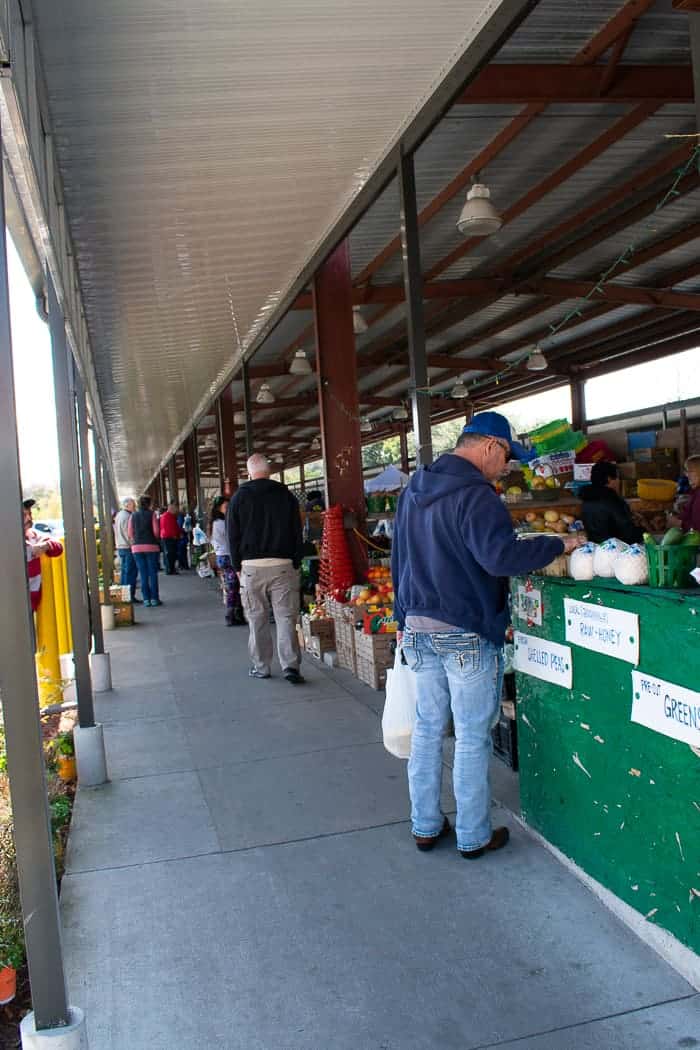 Back then the trucks would have pulled in under the cover and the farmers actually sold their produce out of the back of their trucks. Uncle Durwood said that most weekends someone from "home" would be at the market to sell whatever was fresh and available.
Then, we headed downtown and I soaked it all up like a sponge.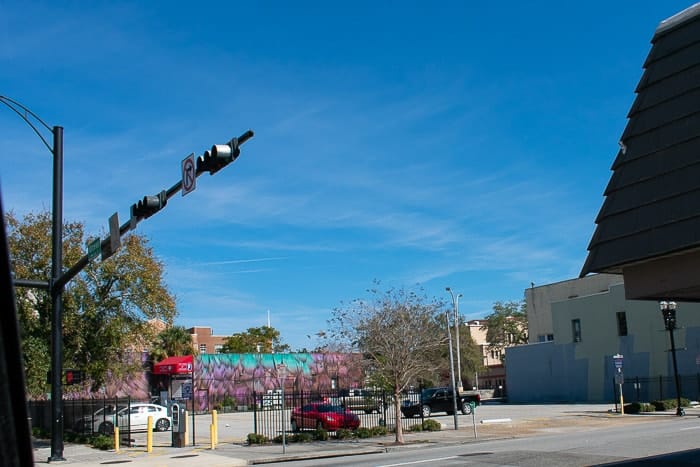 This may not look like much, but it's actually the site of Uncle Durwood's first job. Funny as it is - his job was parking cars even though he could barely drive. He had mostly driven tractors on the farm, but when he was offered the job he took it. He was that anxious for work that would keep him in Jacksonville.
Then we found the building where my Daddy worked. He was a typesetter with a printing company, and the building now houses newspaper offices, so I guess that circle is complete.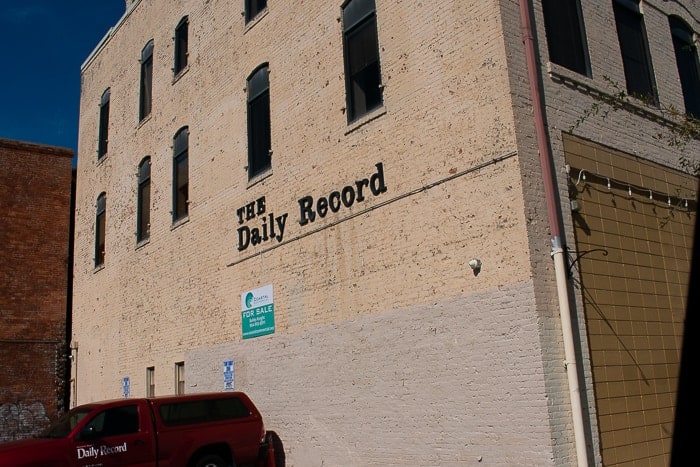 Next on our tour was the apartment building on East Church Street. It makes me sad to see it in such disrepair, but I'm glad I got to see it while it's still standing.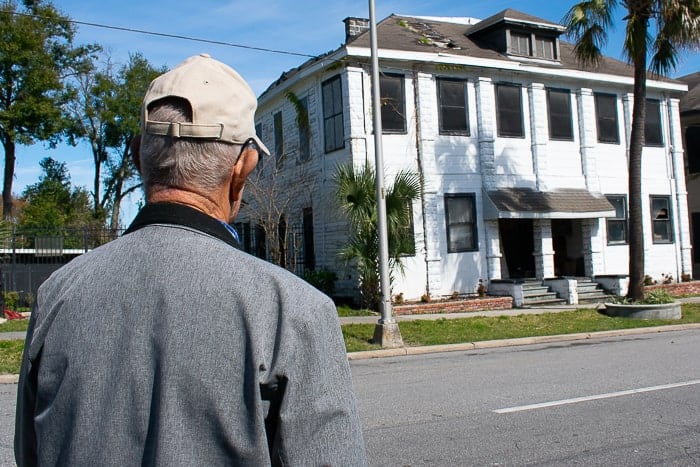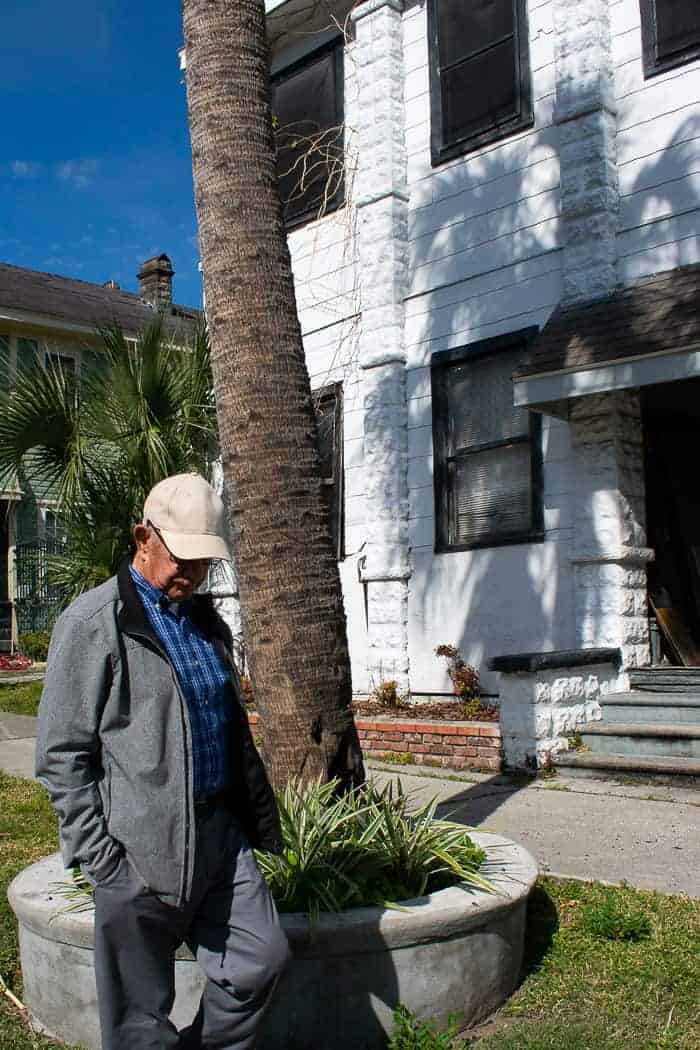 Uncle Durwood was lost in his memories for a couple of minutes and I can't say what these moments meant to me.
He said Mama's apartment was upstairs on the left - he thinks in the middle. A few of his recollections are vague, but that happens when you're almost 88. He also mentioned what a safe city it was, and that Mama felt comfortable going to the movies at night and walking home by herself.
My Daddy's apartment was a few blocks away on Monroe Street. When he and Mama married in 1950 they moved into a different place together and Uncle D. got Daddy's old apartment. Sadly, that building is now gone.
The place the newlyweds moved to though, is still standing, and we were able to locate it.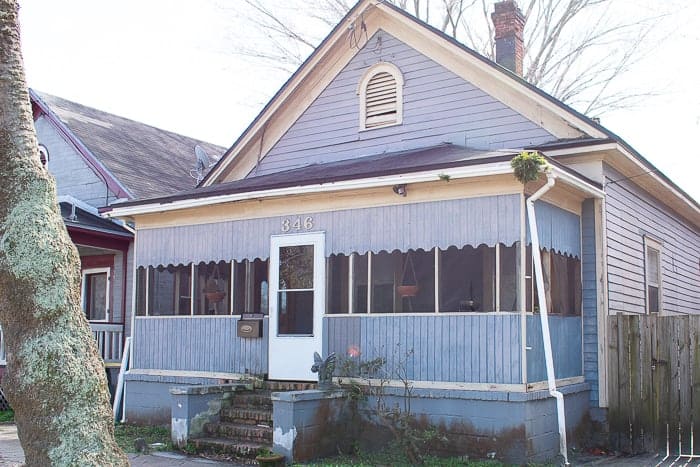 Though the house definitely has some age on it now, I can still imagine my Mama and Daddy starting out their life together in this little spot.
After that we drove by the place Mama worked - the King Edward Cigar Factor (now Swisher Sweets).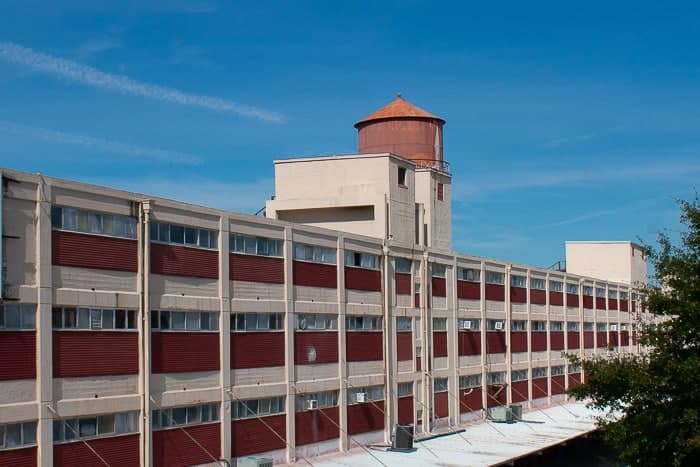 She worked there through her single years, early married and even when she had her first baby, my brother Steve. In fact, the cigar factory was notable for having the country's first "industrial nursery". A state-of-the-art daycare (for its time) was located on the top level and existed solely for the workers' to have a place to leave their little ones. Steve went to that nursery until he was about five, I believe.
Beach Road Chicken Dinners
Our final stop was a bit out from town - on the road they would have taken from downtown to the beach.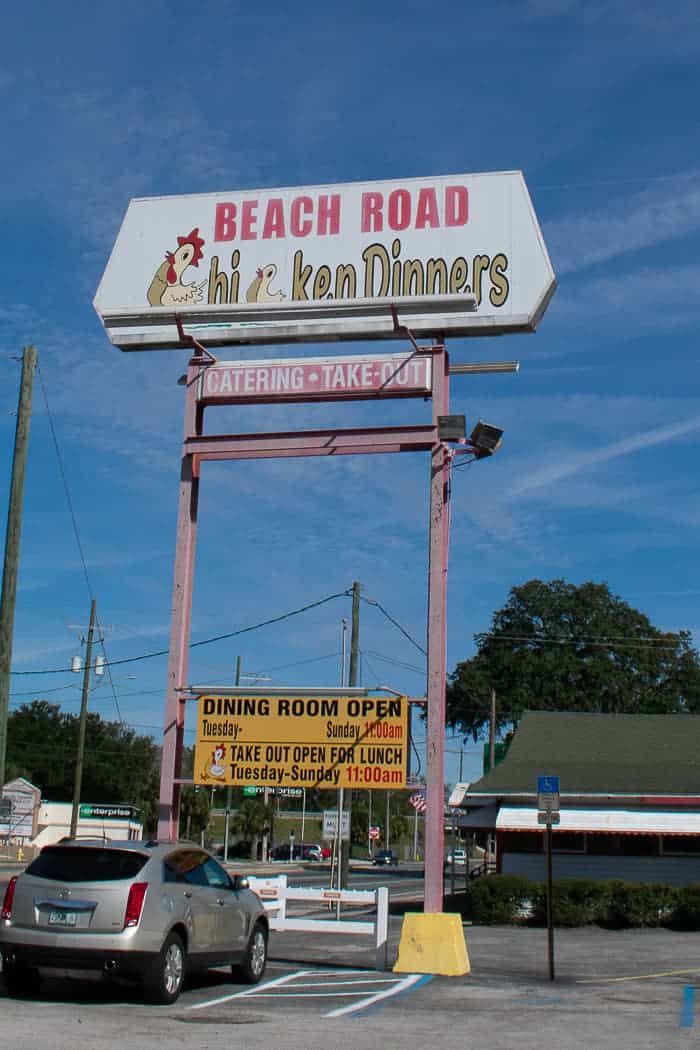 Amazingly, this restaurant has been owned and operated by the same family since 1939.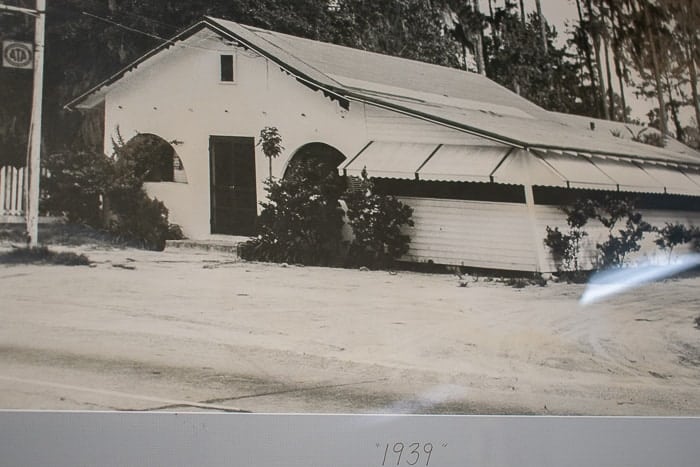 We had a late lunch there and shared some more laughs - and some chicken.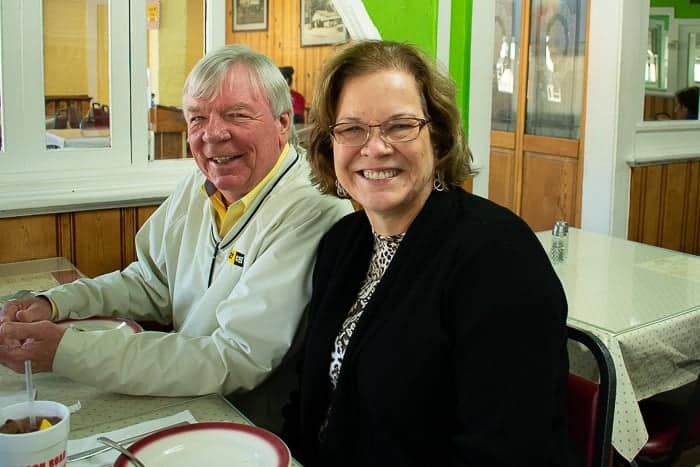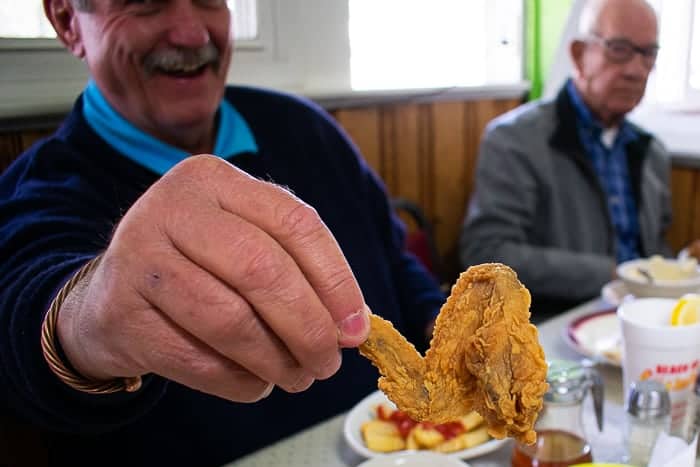 Beach Road Chicken Dinners was, according to Uncle Durwood, a favorite spot of Mama and Daddy's as they made their way back and forth between downtown and the beach. Just take a look at that chicken and the peach cobbler and you'll understand why.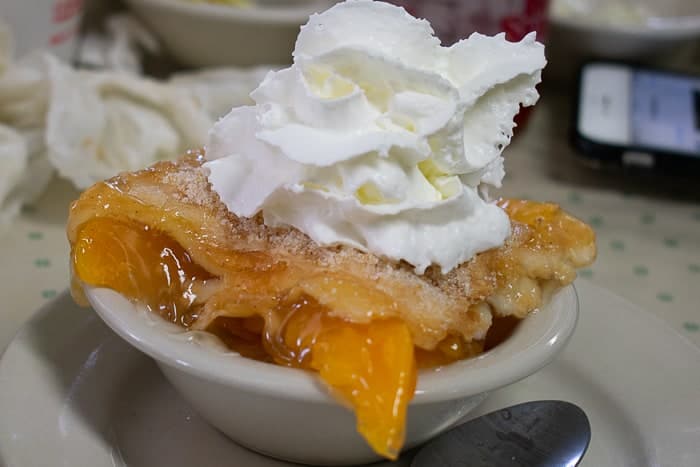 I couldn't help but wondering if they were dawdling over fried chicken and peach cobbler when Uncle Durwood was sitting on the front stoop waiting for them all those years ago.
The day had to end
We headed back out of town toward Uncle Durwood's taking a little side trip through the quaint intown area known as San Marco. It's located right on the St. Johns River and gave us a look at what would have been considered "out from town" back in the 40's.
Back at the house we visited a little and then hugs all around.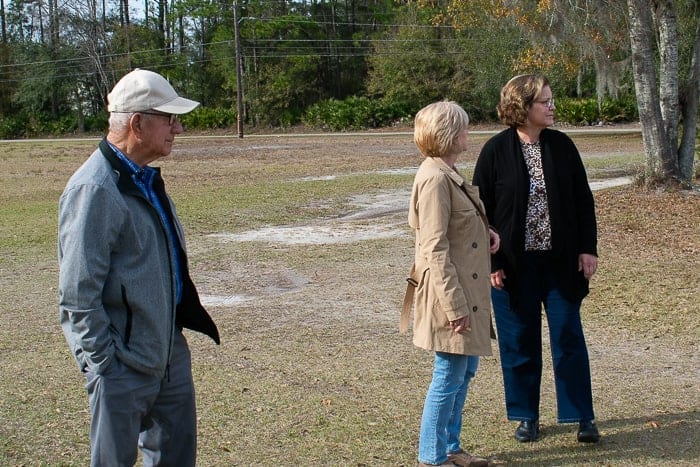 I would have given anything to have my brother Steve with me to share this day. I hope these words and photos will help to fill that void just a little for him and for me, as well.
Your older relatives have stories to tell if you ask.
We have a large family of aunts, uncles and cousins and I've journaled this little trip down memory lane for you all, as well as for the younger ones. May you be encouraged to reach into the past through the recollections of your elders. The connections you'll make are priceless.
One last photo before I sign off.