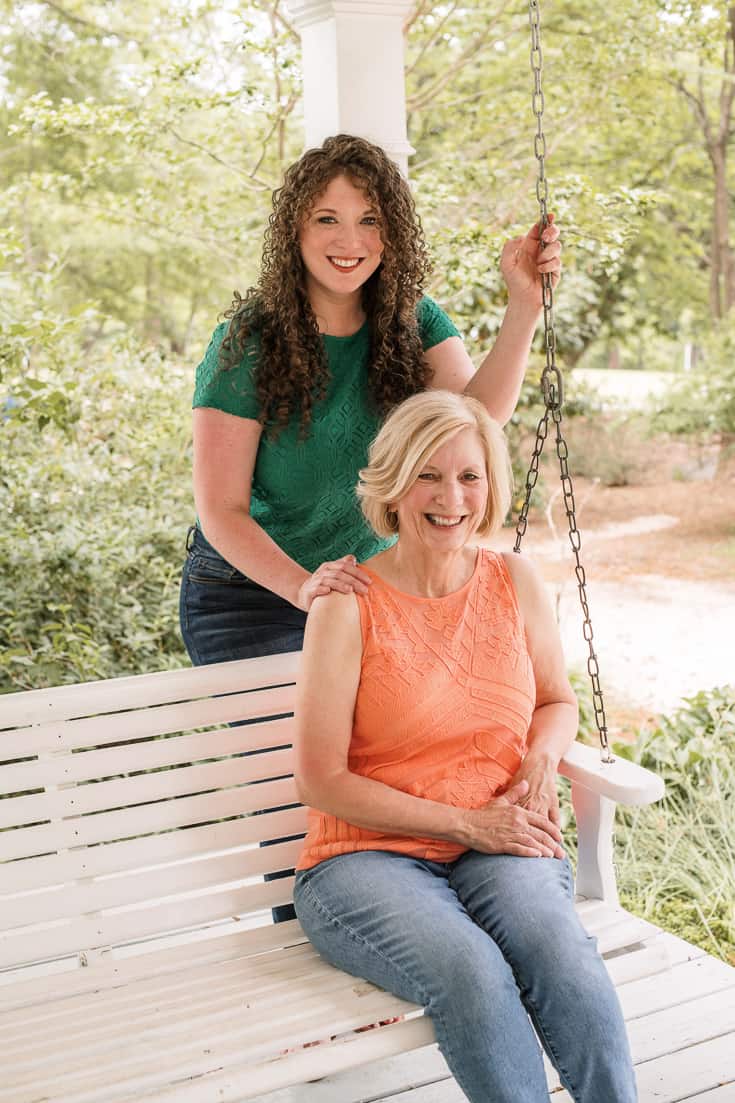 Where it all began
We're Pam and Sara, a mother and daughter who live in two small towns in the Atlanta area. We began Biscuits & Burlap back in 2014 and have been sharing our love of Southern food with the world ever since.
In the beginning, Mom came to me because she wanted a way to preserve our family recipes for future generations. She knew that the ways we did that in the past (recipe cards, spiral bound cookbooks, etc.) were not going to be the go-to's for grandkids and great grandkids in the future and wanted to find a way to preserve them that would stand the test of time.
When I suggested a blog, she was taken aback at first. "Online? Where other people could see it?" It wasn't about "protecting our family secrets" or anything like that… she just didn't think anyone else would care. But I had noticed something about our family that makes it different from the families of friends my age and I knew that we had something to offer the world.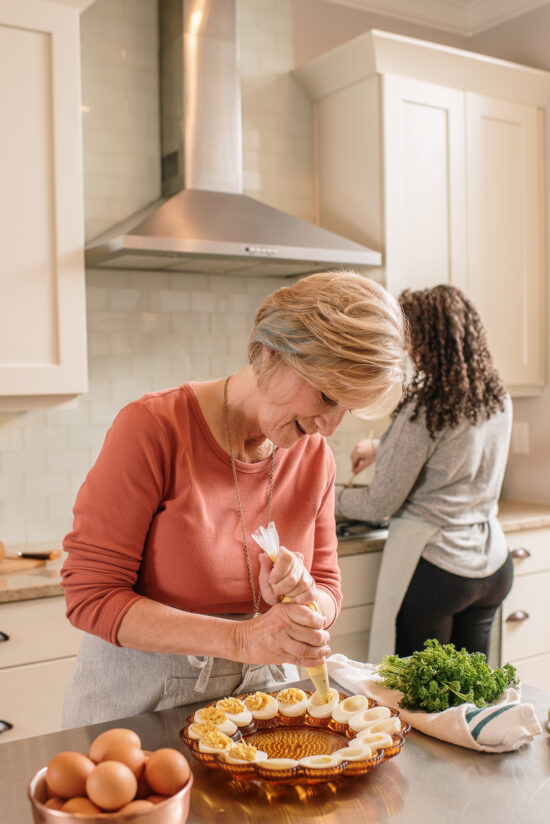 Why we're doing it
As a millennial, I look around at my peers and I see young women who did not grow up in the kitchen helping their moms cook, but now find themselves with families of their own to feed and holiday dinners to host. Furthermore, they feel an immense pressure from social media to have the cutest charcuterie boards at the happy hour, the most organized, well-stocked Pinterest-worthy pantries, and impeccably decorated cookies ready for the school bake sale. They are trying to live up to these expectations, but they never got the foundations. Too often for people my age, cooking feels like pressure, not joy.
My mom grew up as "a child of children of the depression". Food meant something different then. Families cooked together, learning from the older generations. They used what they had, what was in season, what was inexpensive. They didn't care about how healthy things were, only that they were delicious and brought everyone together in the kitchen and around the table.
She recognized that experiences like shelling butter beans while sitting on the front porch, or participating in a whole day of "putting up" creamed corn was something to be cherished. She made a point to collect old church and family cookbooks in an effort to keep it all alive in her mind.
When I was growing up, this tradition continued. Our tastes were healthier and our food options were plentiful, but food brought us together as a family every day. As we cooked and ate together, our connections grew strong.
Today, my older brothers are grown and have families of their own and they share their passion for food with their wives and children. Though I've never started my own family, cooking for my boyfriend Van and his sons, Ayden and Ian, is how I show my love.
My family revolves around food and my mom is at the center. Our text threads are full of recipe ideas, questions, and photos of tonight's dinner. When we come up with something that is "genius" we feel the need to share it with the others.
We use our blog the same way- When we discover something, we have to share it with our readers. We'll never send you looking for an ingredient you won't be able to find and we'll never tell you that you'll perish without the latest gadget.
We think that food is all about connections and as you fall in love with cooking, that love becomes contagious and it spreads to those around you. When you're having fun in the kitchen, the kids want to join in. The people you share your dishes with will taste the love you put into it and will ask you to share your recipe, which you'll do with pride. That's why we share with you.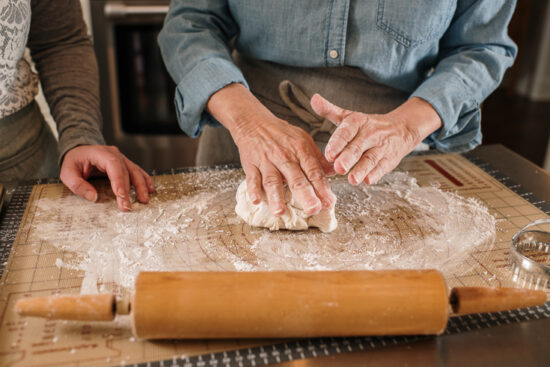 More about us
Pam
I enjoy all things home related, small DIY projects, seasonal decorating like tablescapes, styling a shelf here and there, and entertaining.
I play golf, though not very well. I do enjoy the game and my golfing buddies as well as playing with my husband.
I love to travel, but never seem to do as much as I'd like.
Staying involved with my family is my greatest joy in life. My grown sons and daughter and their families are the very heartbeat of life around what we (Buddy and I) call the "Branderosa".
Sara
I was a teacher for 12 years before leaving the classroom to begin my own content writing business. Now I help other bloggers write and optimize their content to get the traffic they deserve! (If you're a blogger who is in need of my services, check out my website!)
I love happy hours, making charcuterie boards and fancy cocktails.
I love yelling at football games in my local dive bar.
My perfect day would consist of sleeping late, eating a delicious lunch, a day of fruity cocktails on the beach with friends and family, and would end with an enormous platter of raw oysters and a game of pool.
We hope that you find something that inspires you here at Biscuits & Burlap. Whether you are a once-upon-a-time southerner who has a yearning to learn more about the recipes and ways of cooking you remember as a child, or are a person who has your roots firmly planted in the South and you want to branch out and try something new without venturing too far from Southern food. Or maybe you're not from the South and are simply curious about Southern food. Either way, there's something for you here.
Most of all, we hope that you share your love with those around you through your food. Food is the bridge that connects us all and nothing is more important than those connections.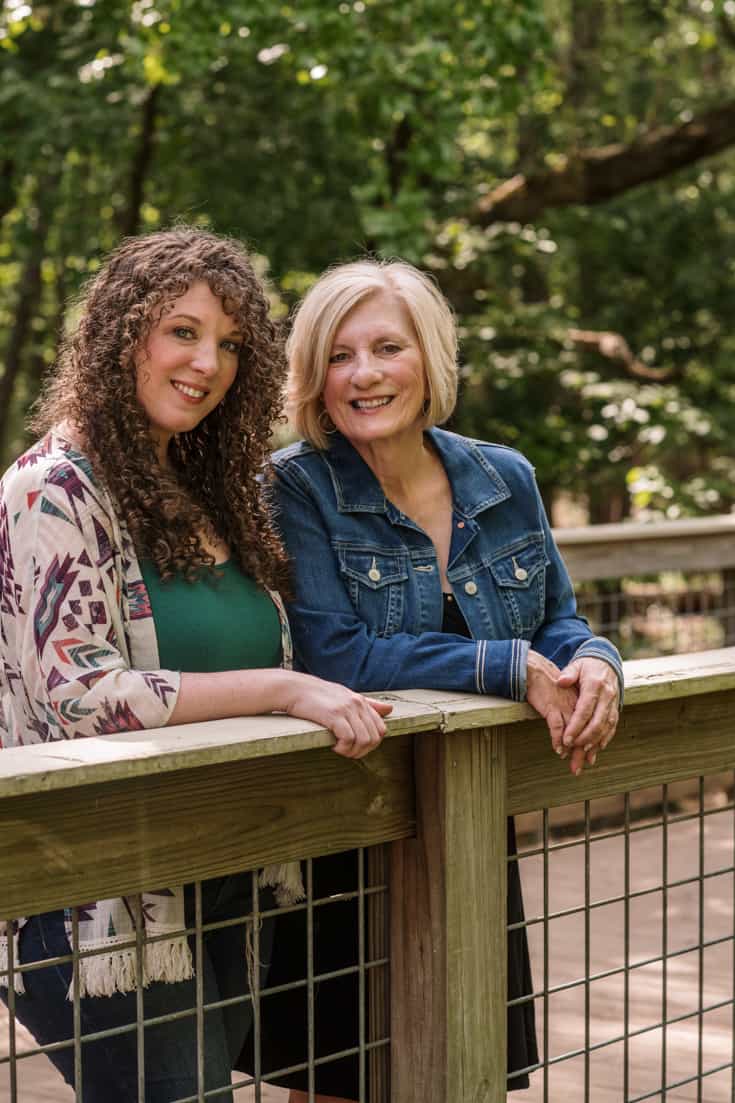 With Love,

Contact us at [email protected] or [email protected]
photo credit to Angie Webb for the photos of the two of us!