Grilled fish and grilled seafood of all kinds are our absolute favorites. Our love of grilling combined with our love of seafood inspired us to put together this collection of outstanding recipes. They're right here, all in one place, and we're so proud to share them with you.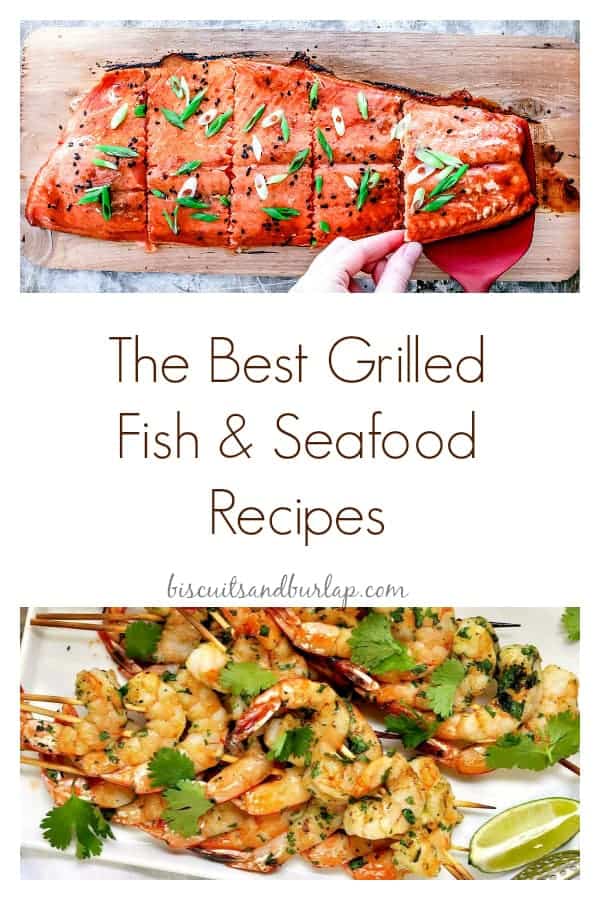 In our book, there is nothing better than grilled fish, unless it's grilled shrimp... or scallops.... or lobster. I think you get the picture. This collection of recipes is the best of the best, and we're so pleased to be able to share it with you.
We've divided the recipes into types of seafood. For fish, there is salmon and then we have a few recipes including other kinds of fish. There are also some helpful tips for getting the best results when you use the grill to cook your seafood.
Hey, did you know you can get our newest recipes delivered to your In Box each week? Sign up here.
If you've been around here long you know all about our Southern roots and our true loves: Bacon, cajun spices, bourbon, barbecue and yes, cheese.
You'll find plenty of all that here, but there are a few surprises too. After all, we try to be open minded and think outside the box whenever we can.
Many thanks to the talented food bloggers who have graciously shared their finest grilled fish and seafood ideas with us.
Grilled Shrimp Recipes
From ERICA'S RECIPES
Bacon Wrapped BBQ Stuffed Shrimp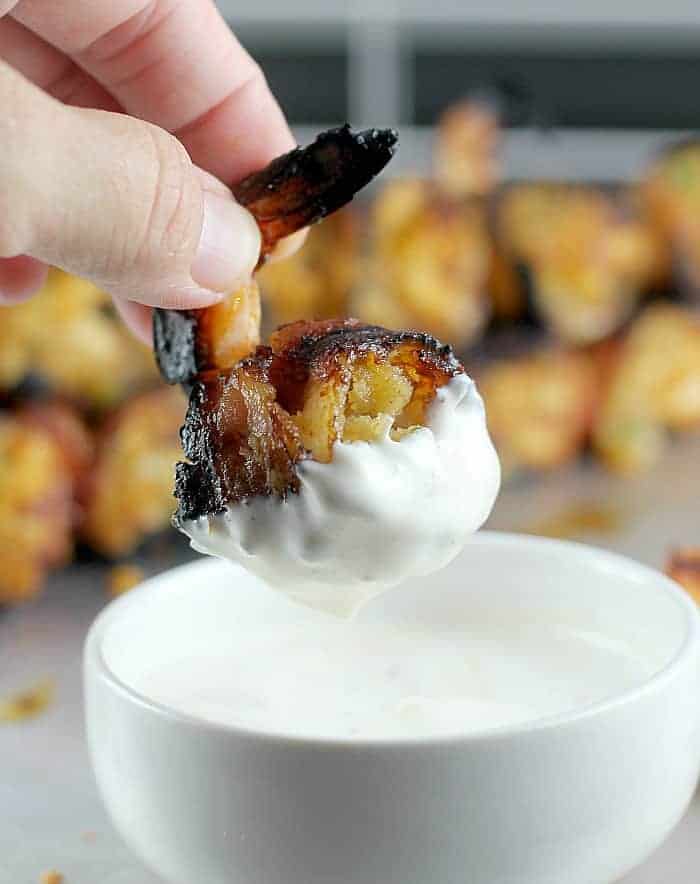 From LIVELY TABLE
Grilled Caesar Salad with Shrimp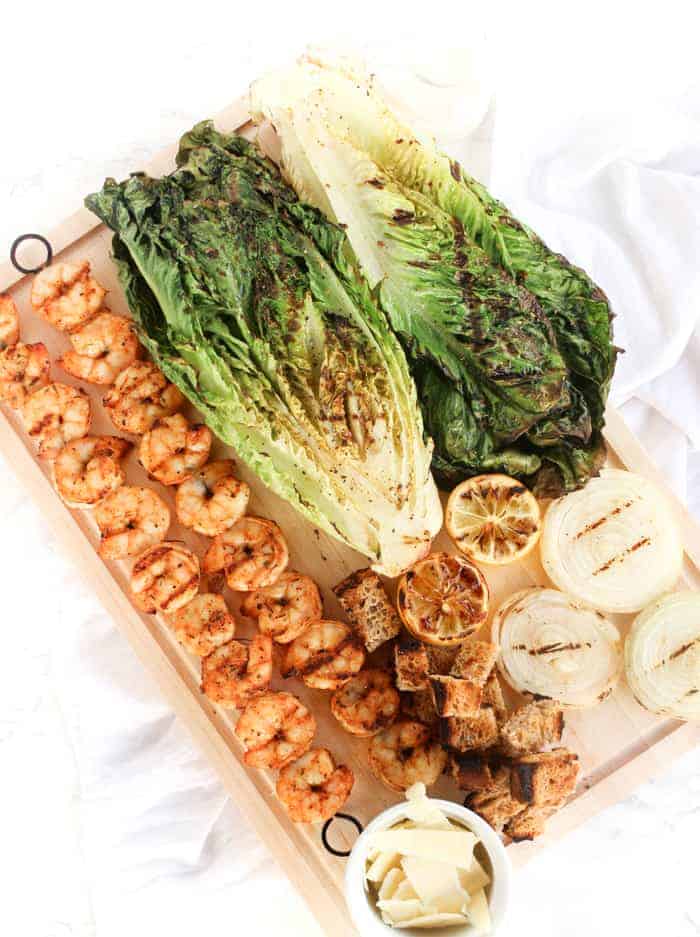 From PINCH AND SWIRL
From yours truly, BISCUITS AND BURLAP
Barbecue Shrimp Salad with Grilled Corn and Vidalia Onions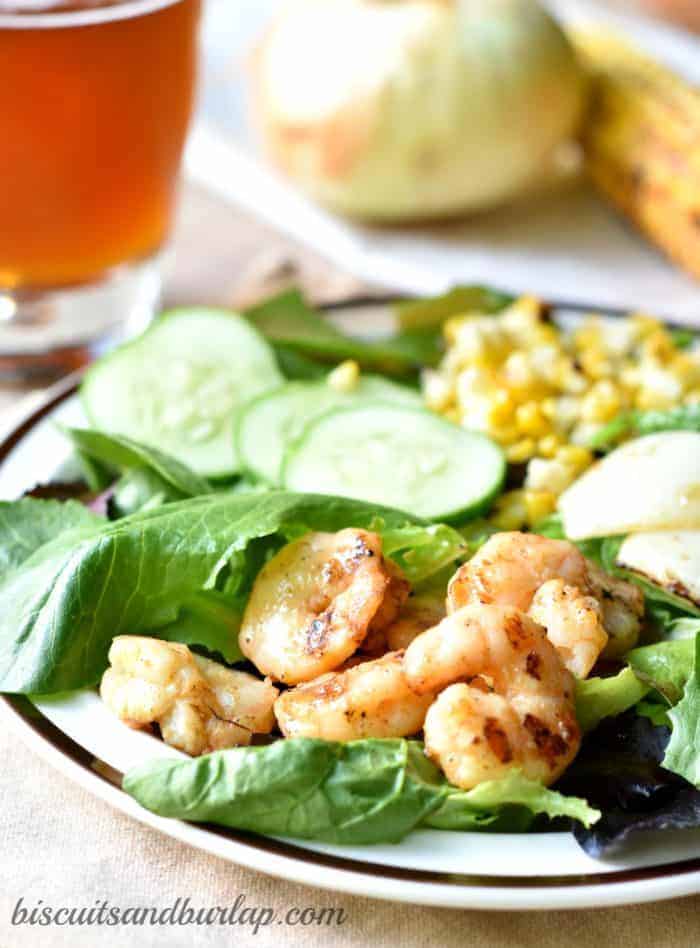 Grilled Scallop Recipes
From CHAMPAGNE TASTES
Grilled Scallops with Bourbon Sauce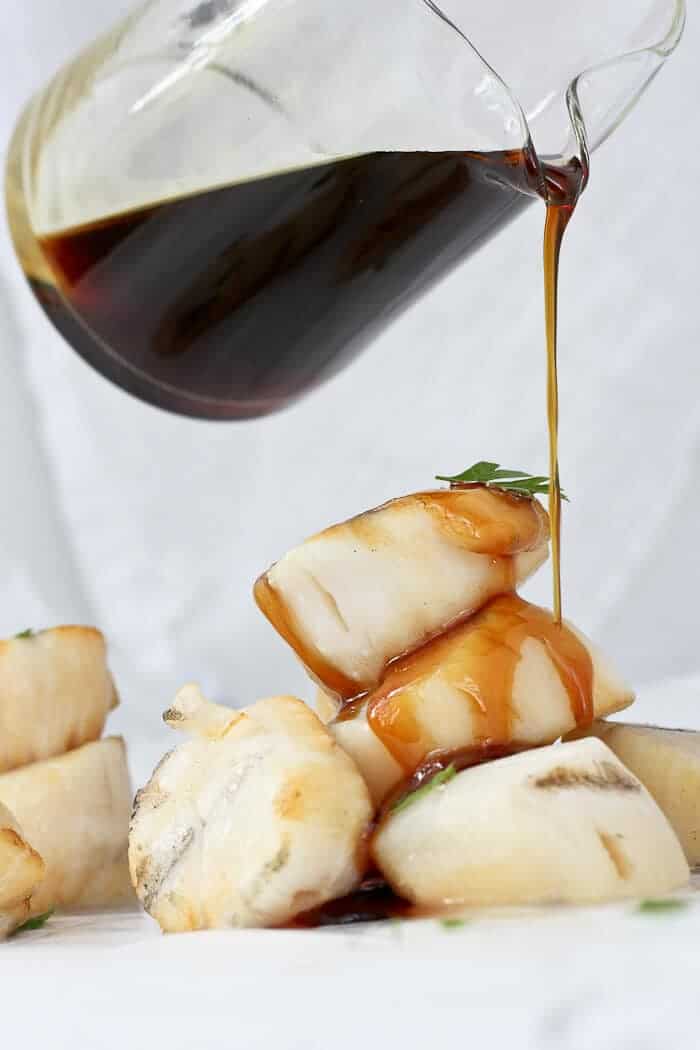 From KAREN'S KITCHEN STORIES
Sea Scallops with Jalapeno and Grapefruit Marinade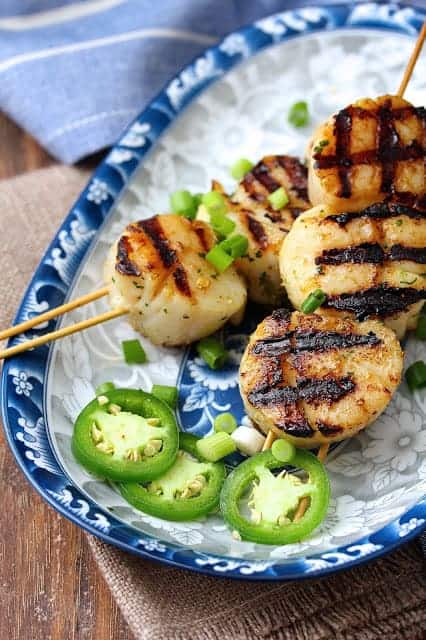 Grilled Lobster Recipe
From GOGOGO GOURMET
Lobster Quesadillas (and the Best Way to Grill Lobsters)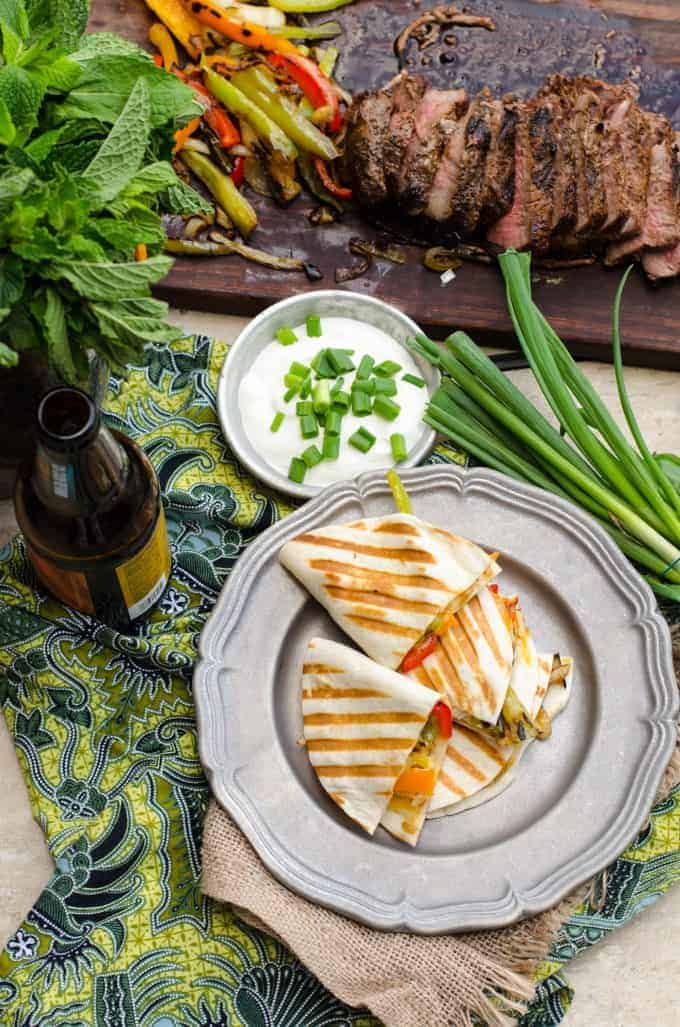 Grilled Oyster Recipe
From GARLIC & ZEST
Grilled Salmon Recipes
From SIDEWALK SHOES
Grilled Salmon with Tomato Caper Vinaigrette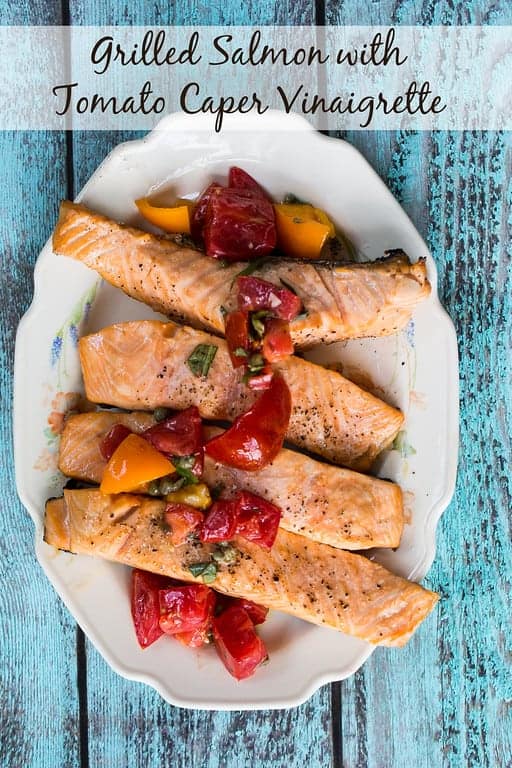 From KILLING THYME
Cedar Plank Salmon with Lime and Sriracha Glaze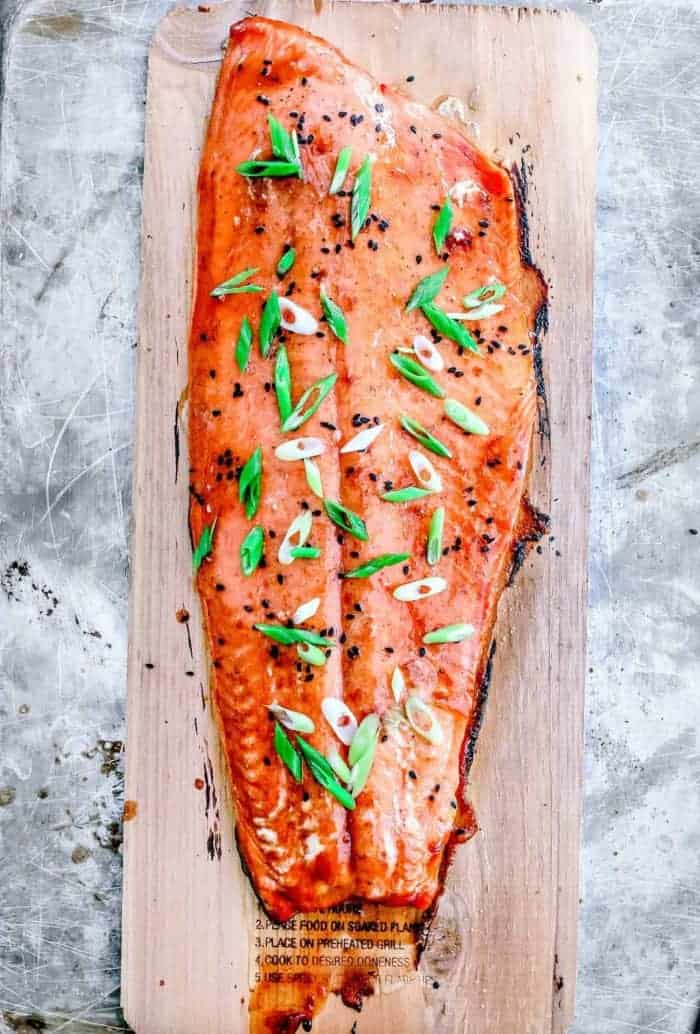 Looking for the perfect gift for a grillmaster or outdoor cook? Look no further.
From 2 COOKIN' MAMAS
Grilled Cajun Salmon with Cucumber Lime Salsa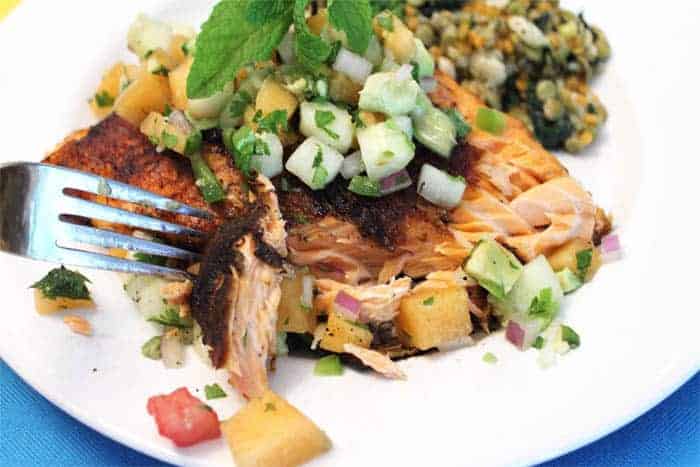 Other Grilled Fish Recipes
From ERICA'S RECIPES
Grilled Mahi Mahi with Cherry Chipotle Salsa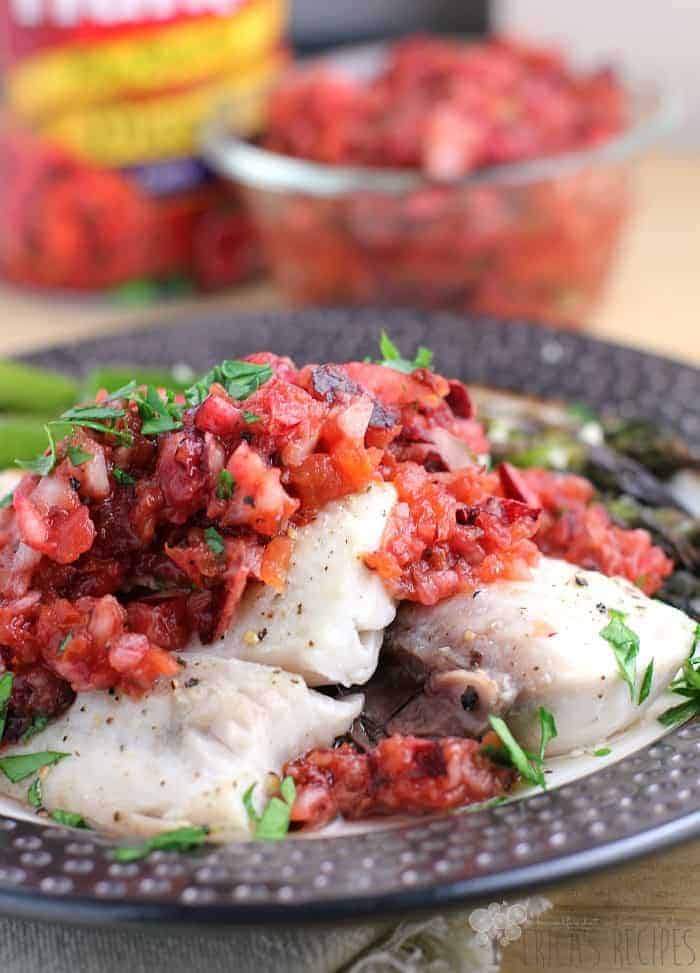 From KILLING THYME
Grilled Jerk Fish Tacos with Tangy Peach Salsa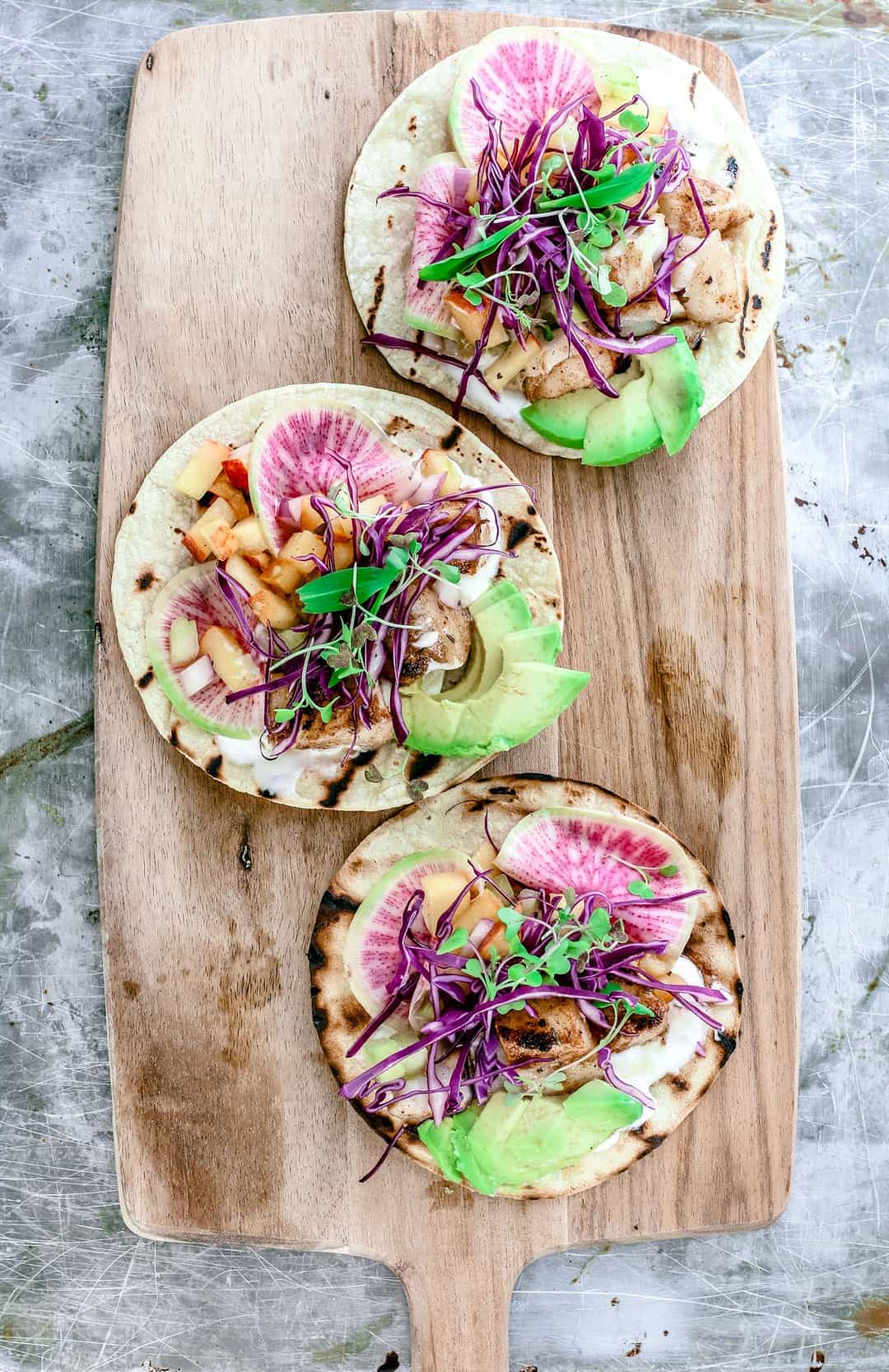 From SPRINKLES AND SPROUTS
Swordfish with a Spicy Fruity Salsa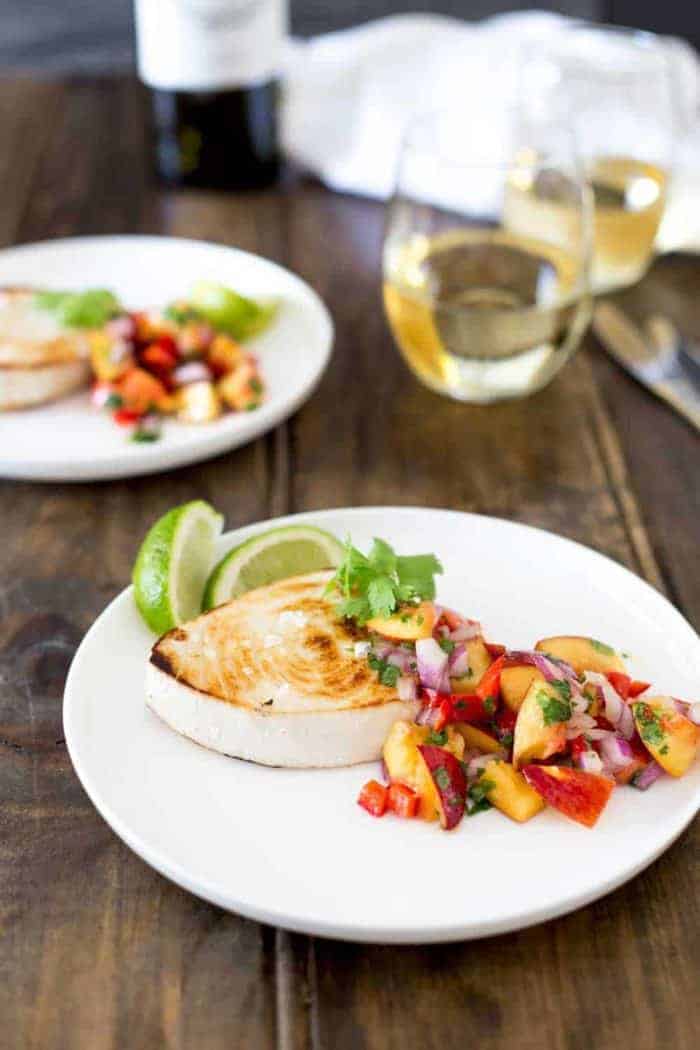 Don't forget about signing up for new recipes every week delivered straight to your In Box. We promise to treat you like family. Sign up here.
We've put together a few items that will come in handy for your grilled fish and seafood.