Whip up a batch of the delicious, crispy cheese straws with just a little spice for your next gathering and I promise people will go crazy for them.
Hey guys! Whew, it has been a busy week over here! I'm trying to get the bathroom renovations done at my house, Mom is having computer trouble at her place (a blogger's nightmare) and the weekends seem much shorter for me during football season. Maybe I'll get something done after the Super Bowl is over...
Around here, everyone is holding off on planning Super Bowl parties until they're sure they know who is going to be in the game, but I wanted to help y'all move in the right direction with a crowd-pleasing snack that you could have on game day: Cheese Straws!
Now, if you've never had cheese straws before, I'm just going to pray for you because you are missing out on a big part of life. If you have had them before, but only the kind from the store, you probably loved them (rightfully so) and have no idea what you're missing out on by not going homemade.
They're delicious, crispy, have just the tiniest bit of spice... and they're really nothing but cheese and butter and who doesn't love that? I use my Aunt Susan's recipe and they're just perfect. Whip up a batch of cheese straws for your next gathering and I promise people will go crazy over them.
Cheese Straws can be dressed down in a favorite pottery dish like above, or dress them up with silver and lace for a wedding shower, reception or baby shower.
Freeze cheese straws for later.
These cheese straws are perfect for making ahead and storing in the freezer. Get out a few at the time or save the whole batch for a holiday or big event. They're part of a collection of 15 Make Ahead Recipes for Holiday Meals. Check it out!
Southern Food Then and Now is all about traditions, regions and the origins of our favorite cuisine!
This recipe made our Reader Favorites of 2017. Check out the rest here.
Click here for a round up of 20 southern appetizers.
This post contains affiliate links for your convenience. Click here to read our full disclosure policy
📖 Recipe
Cheese straws are the perfect addition to a southern style appetizer tray. Here we used pickled okra and pecans, but you can use your imagination to create yours, or just whatever you have on hand. Some pimento cheese would be lovely on a tray like this. We're big believers is letting nothing go to waste!
Now, you'll notice that this recipe calls for a cookie press... if you don't have one yet, you should definitely consider buying one. They're inexpensive and really come in handy for making beautiful treats!
Below are links to a whole page of cookie presses to choose from and a few other items you may need:
These other munchies would also be great for a party!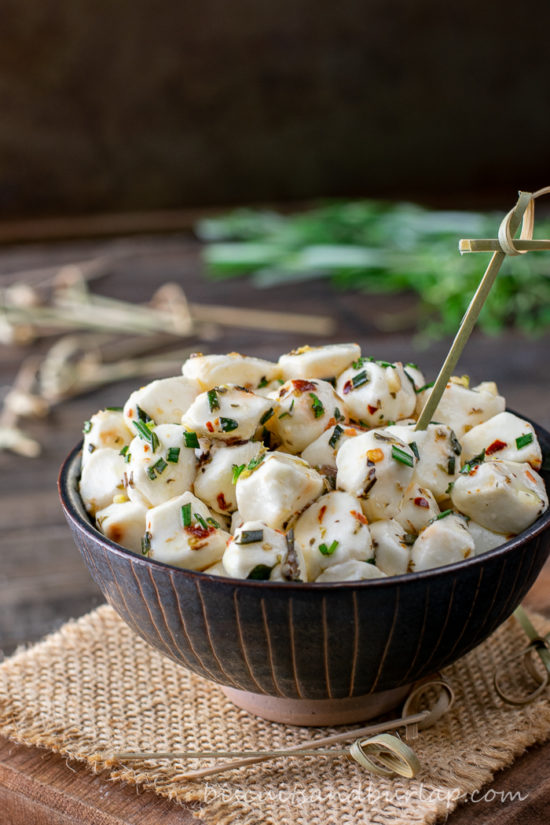 Don't forget to sign up for our weekly updates. New recipes delivered right to your in box.