What a fun opportunity to reflect on the Best Projects of 2016 from Biscuits and Burlap.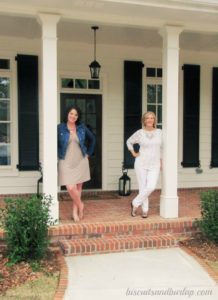 Many of you know that my daughter Sara and I blogged here in 2015 strictly for fun and to document the construction process of my house. That story starts here with our decision to make our home in the small town of Norcross, Georgia.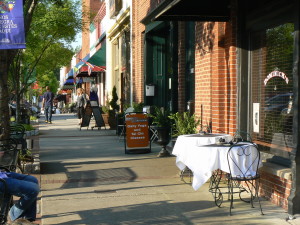 Towards the end of 2015 we realized how much we had come to love blogging at Biscuits and Burlap. We decided to put our best foot forward and work hard to improve the content we provide for you, our cherished readers. We still have so much to learn, but we are proud of what we have accomplished and the relationships that we are building along the way.
Thoughts on this blog as a way to preserve family memories and treasured recipes for future generations are here.
But, enough of this reflective mush. On to our…
Best Projects of 2016
#1 Project
Far and away, our most popular project with our readers has been this DIY Adjustable Bedskirt. We believe it has been such a favorite because it is unique in that it is easily adjustable to any height. Bedskirts are notorious for being too short or too long unless you have the funds for custom made, which we do not. This was inexpensive and took just a few hours.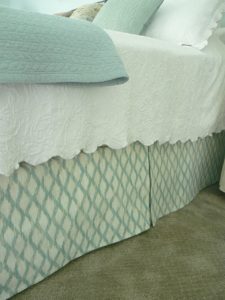 #2 Project
As mentioned before, construction was complete on our house at end of 2015. And so, I consider settling into the house a huge project of 2016. In fact, that project continues into 2017 and the tour of our house will move into a couple more rooms soon. Our house was new construction in a historic district, so it was built new to look old. It was also a downsize for us — and built all on one level. Please come in here.
A HUGE honor for us was being the Feature Friday home on Southern Hospitality. We've been followers of Southern Hospitality for years and it was a dream come true. Please check that out here.
Sign up here for our newsletters to be delivered to your Inbox so you don't miss any updates or new projects.
# 3 Project
While not technically a project, this post was hugely popular with our readers. I am a sewer with only basic skills, but I do find it handy to be able to make a table runner or a throw pillow when I want a custom look, but without the custom price. I finally upgraded from the hand-me-down sewing machine of my Mama's and I just LOVE my machine. I decided to write a review for you guys who may be ready to start sewing or upgrade from your Mama's old machine. I'm not an expert reviewer or sewer, but wrote this from the heart. To go straight to the Amazon listing for my machine you can click here.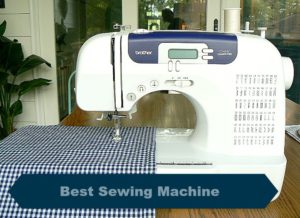 Thanks for coming along to check out the Best of 2016.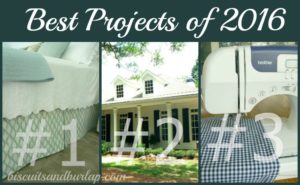 We look forward to spending more time with you in 2017 with better and better projects and recipes. Sign up here so you don't miss a thing!

Wow, you found an old post! Did you know we're a food blog now?
If you love food, especially Southern food, you're going to love what we've done with the place! Check out some of our favorite recipes below.