Inspired jam flavors are the perfect base for syrups for cocktails. Easily create a variety of simple syrups to elevate your craft libations.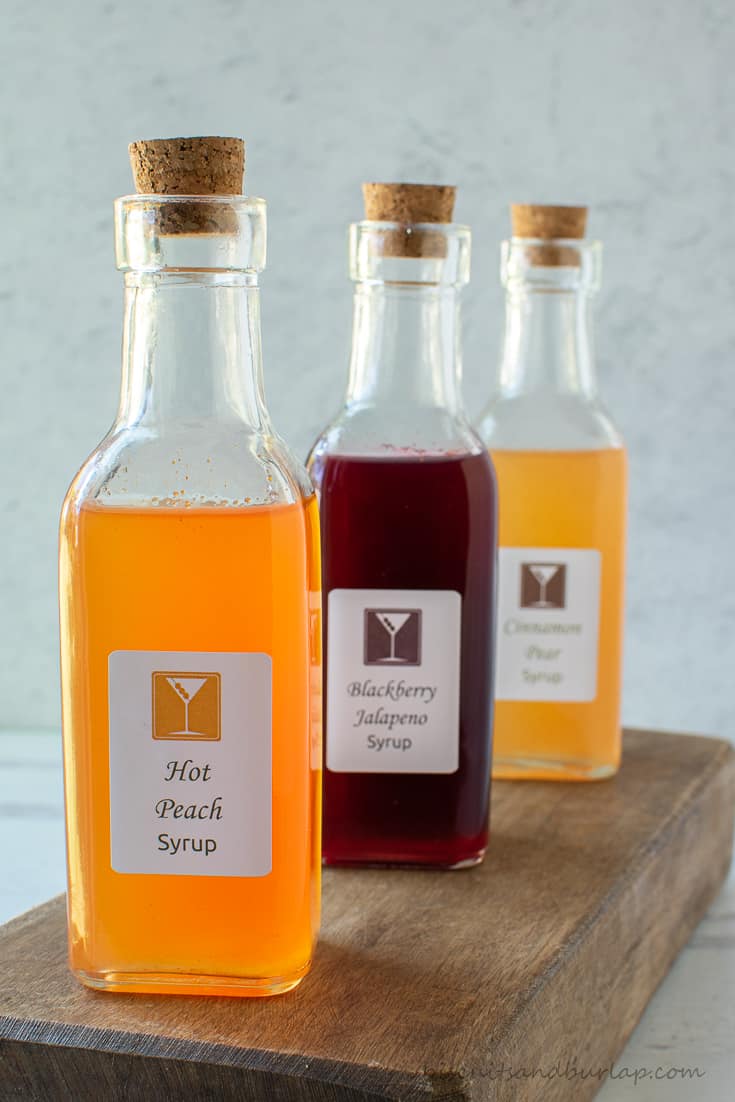 This is a sponsored post, written by me on behalf of Ravens Original. All opinions are 100% my own.
Flavored simple syrup made with jam creates a world of opportunities for creating interesting craft cocktails. It takes just minutes, the syrups store well, and the possiblities are practically endless!
What type of jam is best for making cocktail syrups?
You can certainly use something very simple and that will work fine, but there's no reason to stop there.
Our friends at Raven's Nest have created a line of uniquely flavored jams that have been crafted in small batches with their signature "sweet with a little heat" kick. Use them as the base for cocktail syrups and you've got the key ingredient for those cocktail recipes before you can blink an eye.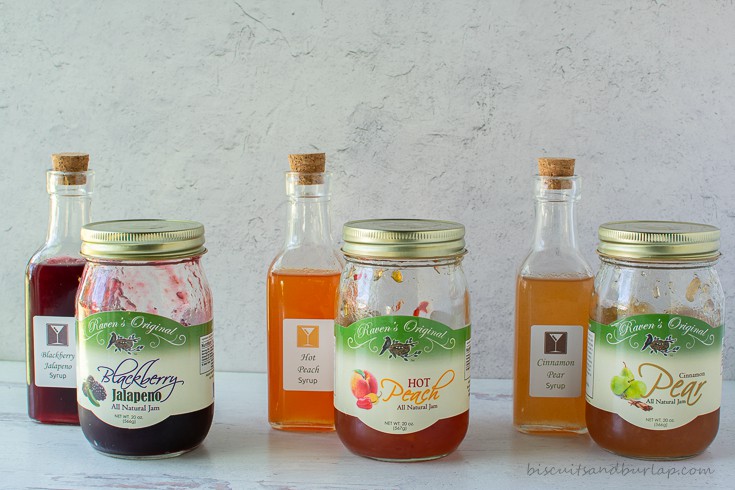 How to make syrup from jam
You won't believe how easy this is, y'all.
We found the perfect water to jam ratio to be 1:2. So we used ½ cup water and 1 cup jam.
Stir them together in a small saucepan over medium low to medium heat.
After the mixture bubbles, stir and cook for about two minutes.
Remove from the heat and allow to cool for a few minutes, 5-6 should be enough cooling time.
Pour through a fine mesh strainer and if needed, use a funnel to get the syrup into a bottle or jar.
That's it! As soon the simple syrup cools completely you're ready to begin some fun mixology.
We stored our syrups in the refrigerator for over two weeks with absolutely no diminishing of the flavor or quality.
Be ready to make your flavored syrups by stocking up on unique jams
First, you'll want to see if Raven's Nest products are carried in a specialty shop in your area. Check out their Shop Local section. You may be surprised to find them right around the corner as they're located all over the U.S.
Otherwise, they'll happily ship to you, and you'll want to peruse their spice blends and butters as well.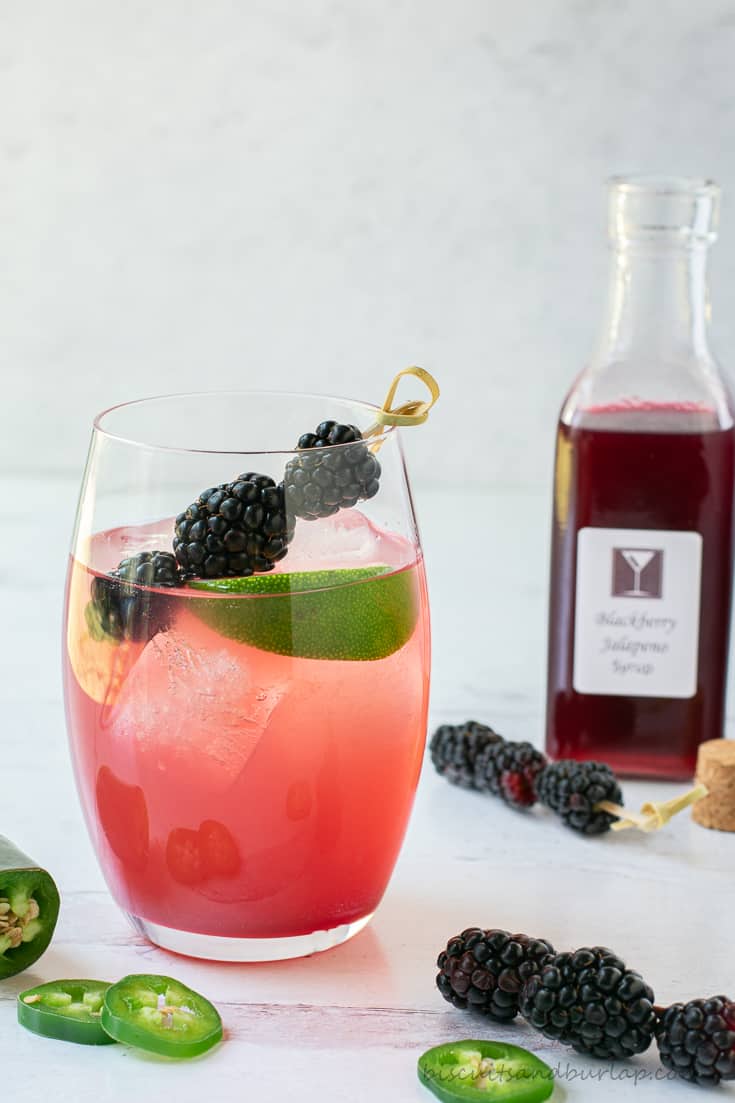 What drinks can you make with these simple syrups for cocktails?
Let your imagination go wild! Get creative and leave us some comments on what all you come up with. We started out by making a substitution with our Ravens Nest Syrups for one ingredient in three traditional cocktails.
In the one you see above we made a margarita, but instead of Grand Marnier or Triple Sec we added a shot of Blackberry Jalapeno Syrup.
This next one is a personal favorite, and we call it the Spicy Bellini. We put about ½-2/3 of a shot of the Hot Peach Syrup in the bottom of a champagne flute. Fill the glass with prosecco and boom!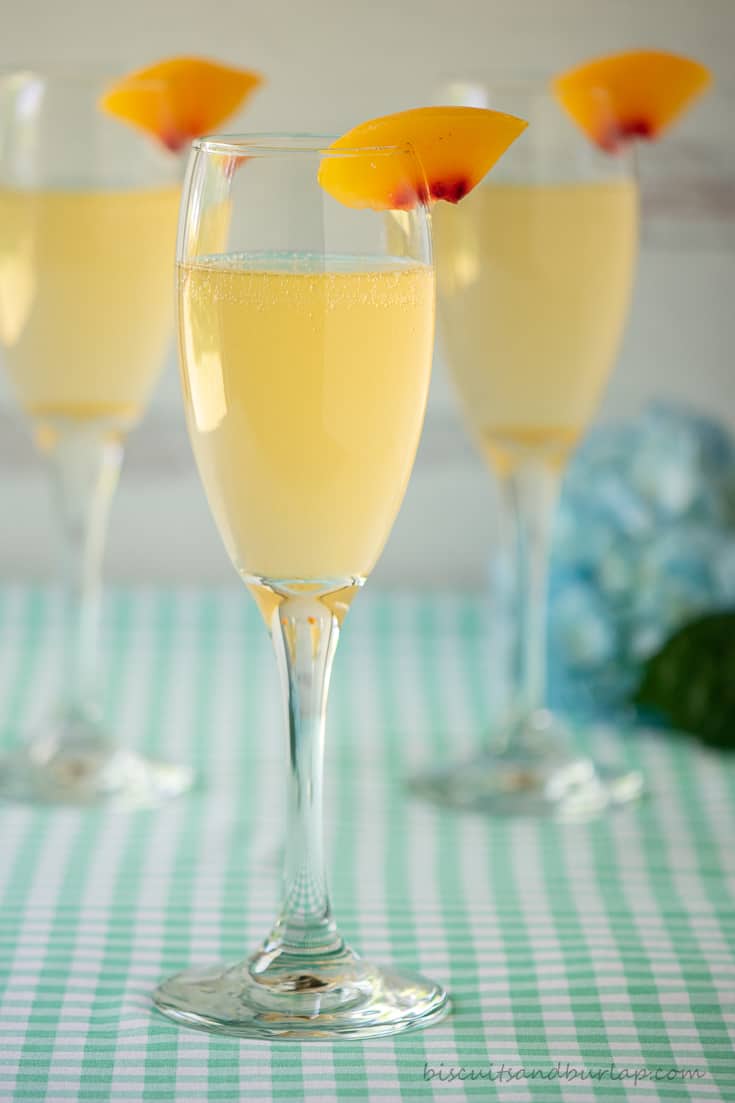 We think the syrup made from Raven's Cinnamon Pear jam just screams to be paired with a good whiskey. So an Old Fashioned got a twist by adding Cinnamon Pear Syrup instead of the traditional sugar cube.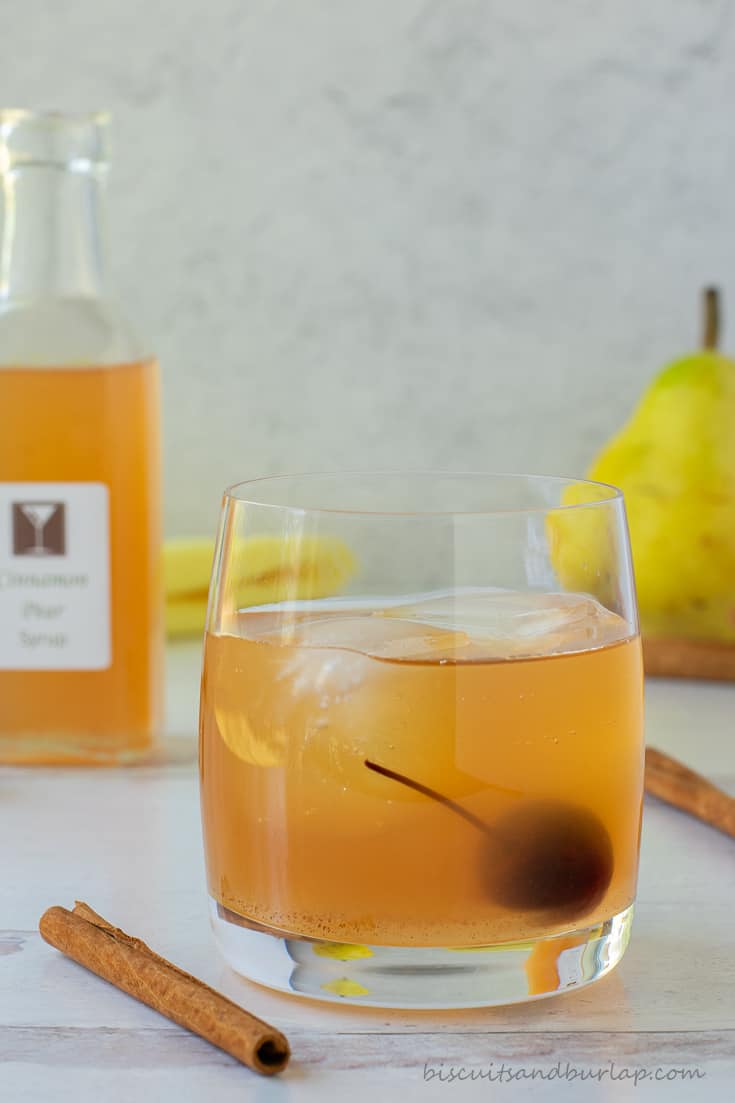 EACH AND EVERY ONE OF RAVEN'S JAMS MAKES DELIGHTFUL SYRUPS FOR COCKTAILS. BESIDES THE THREE WE USED HERE, YOU'LL LOVE THESE TOO:
Raspberry Jalapeno Jam
Peach Habanero Jam
Strawberry Jalapeno Jam
Mango Habanero Jam
A final word about Raven's Nest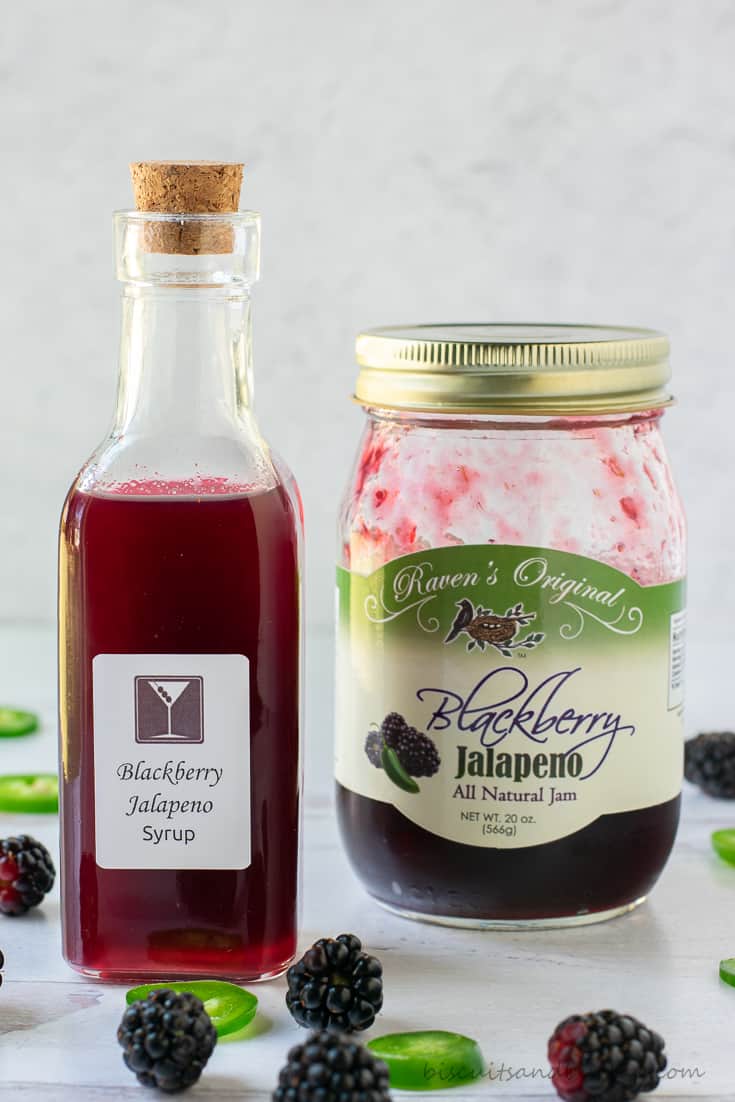 We are proud to represent this woman-owned southern company. Raven, who is the mother of the current owner, started the business many years ago. That mother-daughter bond really hits home with us like we know it does with many of you.
We have personally created with, tasted and cooked with many of their products, and can honestly say we believe you'll love them as much as we do.
If you make this or any of our recipes we'd love for you to leave us a comment and star rating. If you're into sharing your creations, snap a photo and tag us when you post it to Facebook or Instagram.
This recipe made the suggested list for the Backyard BBQ Menu Ideas. You'll want to visit for lots of other recipes as well as tips, tricks and planning help for your cookout.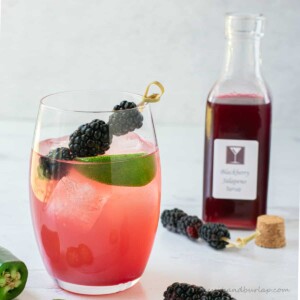 Syrups for Cocktails Made with Jam
Inspired jam flavors are the perfect base for syrups for cocktails. Easily create a variety of simple syrups to elevate your craft libations.
Ingredients
1

cup

fruit jam

½

cup

water
Instructions
Stir water and jam together in a small to medium sauce pan.

Stir over medium low to medium heat until mixture bubbles.

Continue stirring and cooking for 1 to 2 minutes.

Remove from heat and allow to cool 5-6 minutes.

Pour through fine mesh strainer into bottle or jar, moving solid fruit pieces to the side as needed.

Cool completely before using in cocktails. May be stored in refrigerator for 2 weeks.
Additional cocktails to try