Here you'll find everything needed for planning the perfect Backyard BBQ Menu. Tips include timelines, involving guests, make ahead recipes and serving ideas.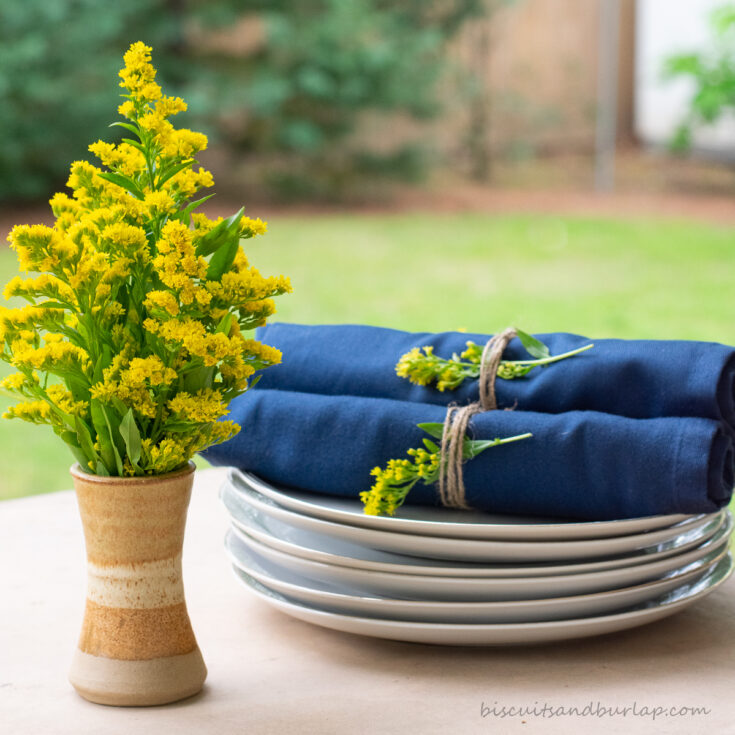 Now is the time to host a cookout
Anytime is the time to host a backyard bbq. It's an age-old favorite type of gathering and that's not going to change anytime soon, if ever.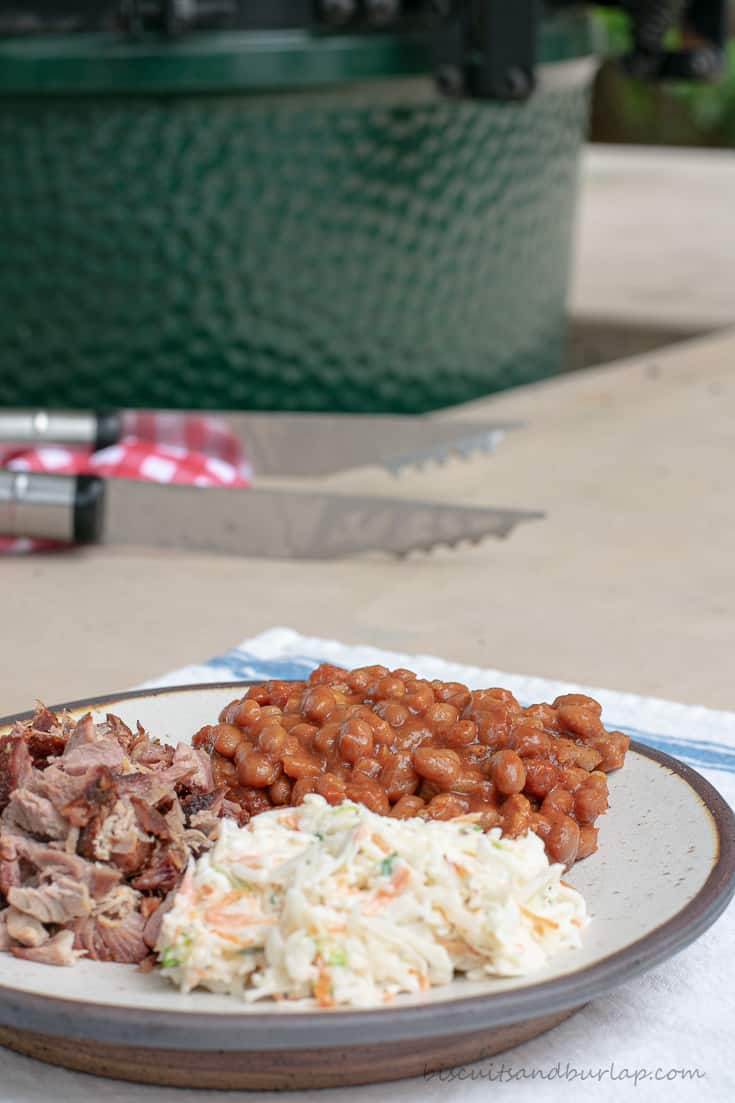 Do this first
Read on for menu ideas with recipes included, and lots more inspiration on planning your get together. You'll find help deciding what to make ahead of time, what to do before everyone arrives, and what to do at the last minute.
Unless you're planning a really small backyard bbq it's highly advised that there be at least two "hosts" - one to man the grill and/or smoker and one coordinator/planner.
Involving your guests is always a great idea too, and that can be assigning something to bring, or pitching in with final prep. People like being asked to lend a hand - trust us on that one.
Shopping and custom orders
A week or so ahead of time (if you can) order anything special you need. It might be a certain cut of meat you plan to cook or bakery items like cakes or pies. This is a good time to shop for any non-perishable items like paper goods, decorations and larger items you may need, like insulated drink tubs.
Two to three days before your event shop for the food. Make your list from the recipes you plan to prepare, and already-prepared foods.
Prep your space
A few days ahead is when you'll want to be sure your backyard is ready for the bbq. Grass need cutting, shrubbery trimmed? Do it now.
Is there any patio or porch furniture that needs to be rearranged? How about extra chairs or tables? Get them now so you're not pushed at the last minute.
Early food prep
What can be done in advance? If making dessert yourself try to choose something that will be good made a day or two ahead. Can vegetables be chopped? Marinades and dressings stirred up? Some recipes actually benefit from being made ahead.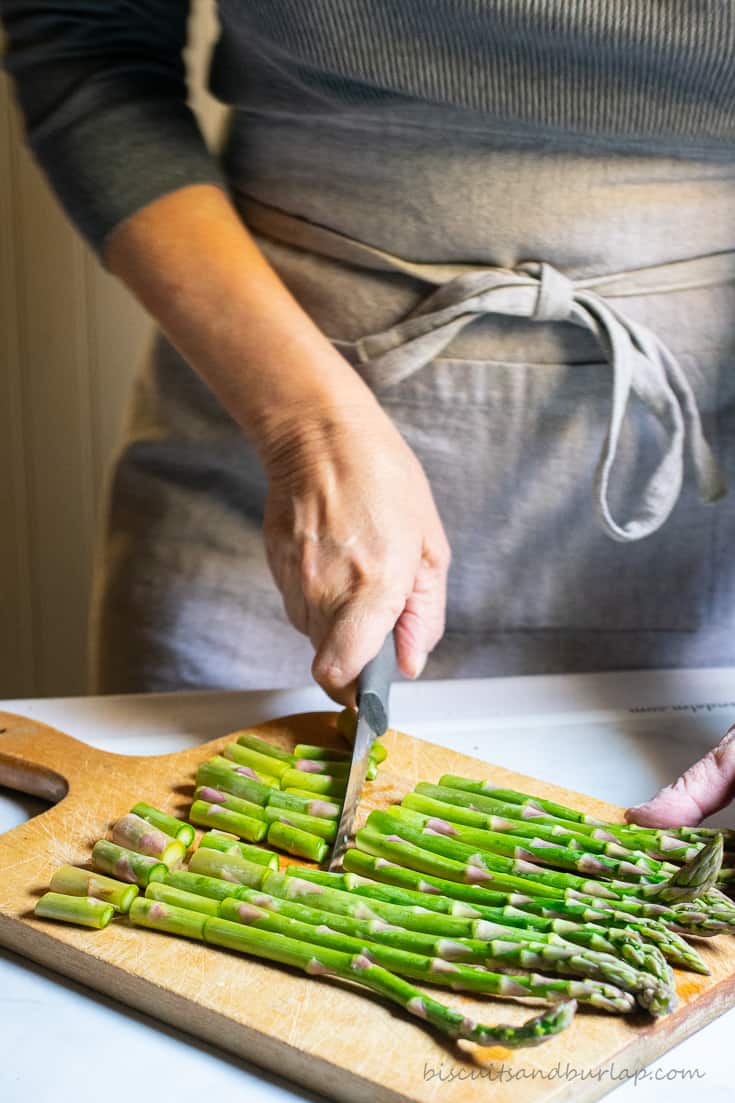 Menu ideas for your backyard bbq
Drinks to serve
Consider the time of day and preferences of your guests when deciding about alcohol. Maybe it's a lunchtime event and all you need is iced tea and lemonade, bottled waters, etc.
A drink tub that has a stand or the type that sits on a table is always good so people don't have to bend over to get in. It can be filled with bottled water, beer, soft drinks and/or bottles of wine.
Batch drinks that will be perfect to make ahead and set on a bar cart or table start with...Honey Bourbon Lemonade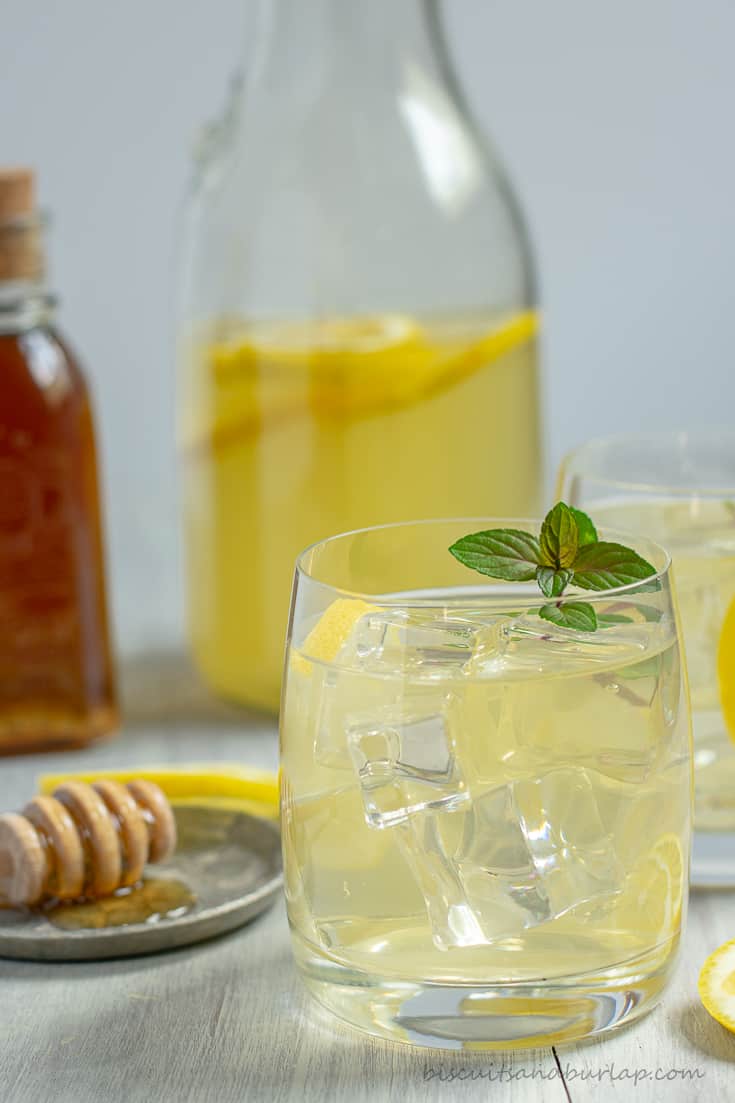 Additional ideas can be catered to your food, theme and the season of year. Watermelon Mojitos are a summertime favorite, Spiced Pear Bourbon Iced Tea is great for fall and Strawberry Basil Cocktails are perfect anytime.
A fun and interactive idea is to make a selection of Syrups for Cocktails (we make ours easily with fruit jams) and set them out with a variety of mixers and alcohol. You could even have a mixology contest!
Appetizers
Appetizers are usually sitting out for a while, so consider that when choosing what to serve. Spicy Pimento Cheese is always a favorite and can be set out with crackers, veggies or flatbread.
A Southern Appetizer Board will offer a variety of nibbles and Bacon Jalapeno Deviled Eggs are always a hit. If you want to go with a protein based appetizer consider Cajun Chicken Wings or Grilled Shrimp Skewers and let your grill master handle those.
If the smoker or grill was fired up earlier to get meat cooked in advance a great idea is to toss on a bit of fish to smoke along with the meat and then make Smoked Fish Dip. It's a huge crowd pleaser and really benefits from being made ahead of time.
The Main Event is the star of your Backyard BBQ Menu
Here's where you decide whether to have one grilled or smoked meat or a couple of options. If cooking something large, like Boston Butts for Barbecue Pork (sometimes known as pulled pork) or Smoked Ham on the Big Green Egg you'll want to have this done in advance. Both of these take several hours and you don't want your guests standing around with grumbling stomachs.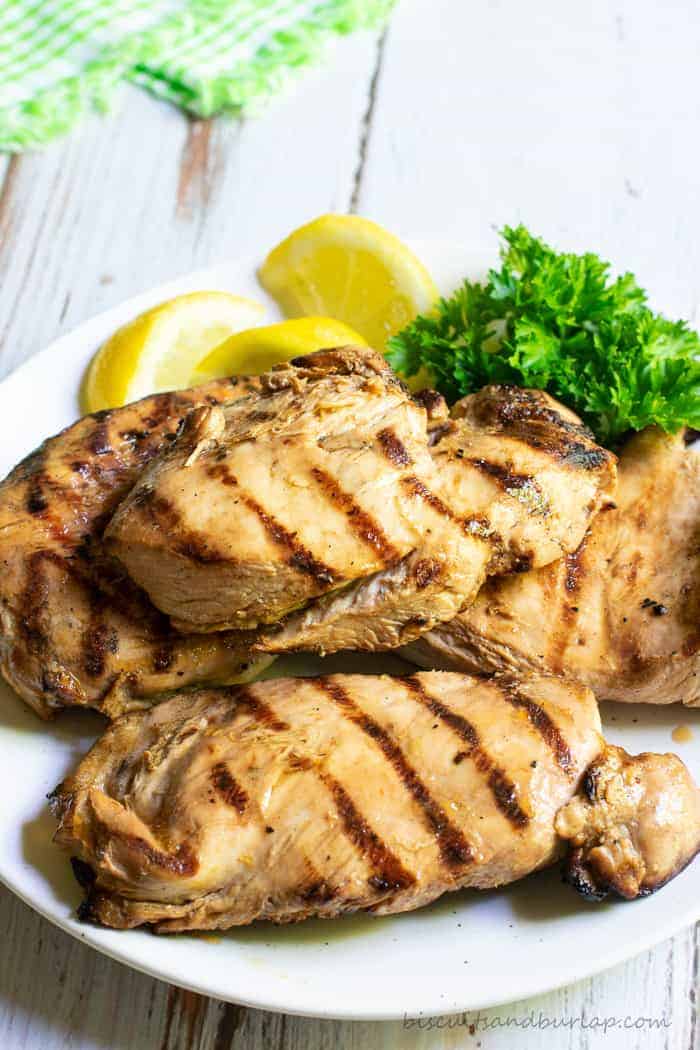 You could, in fact, cook either of those meats the day before. For hot-off-the-grill options consider Preacher Chicken (which does marinate in advance), Grilled Pork Tenderloin, Grilled Chuck Roast (both also marinated), or Bourbon Glazed Cajun Beef Tenderloin.
Besides the meat, sauces are another staple that can make or break your event. If you're going with Barbeque pork or chicken we recommend having options like, a good Mustard BBQ Sauce and a sweet BBQ sauce. That way everybody's happy!
Side dishes on the menu
This is a great place to get guests to pitch in by bringing something, but you may want to do at least one of your own. Cold suggestions are Pasta Salad with Asparagus and Watermelon Salad (especially great for patriotic holidays)
Traditional sides, particularly in the south, are Baked Beans with Bacon and Old Fashioned Macaroni and Cheese. If you want to make a splash with something different you can make Aged Gouda Potato Gratin or Smoked Mac and Cheese. The latter is one your grill master will handle and it takes about two hours, but is amazing!
If you love the idea of handing off menu items to person at the grill Smoked Vegetables is another great option. Use anything you have fresh and on hand and if you want to add a healthy salad option, use Barbecue Salad Dressing to tie everything together.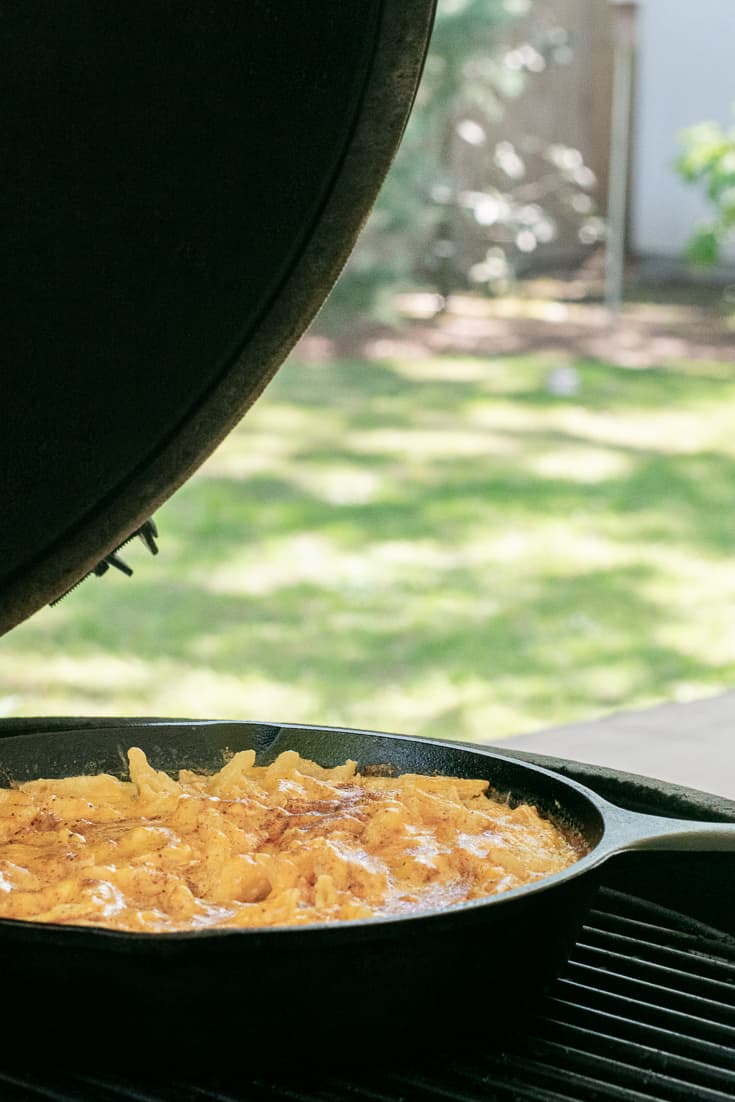 Dessert
This is another good place to ask for contributions from guests. When planning be sure to keep in mind refrigerator space for any desserts (and salads, etc) that should be kept chilled until time to serve.
A couple of great room-temperature options are this Crusty Top Coconut Pie (think pecan pie, but with coconut) and cookies - either Red Velvet Crinkle Cookies (pictured below) or Easy Double Chocolate Cookies.
Mini desserts are always welcomed and three favorites are Mini Lemon Tarts (they have a cheesecake layer), Mini Chocolate Chip Cheesecakes and Two Bite Coconut Tarts.
For the adults only you'll be considered the host-with-the-most if you offer Key Lime Pie Pudding Shots and Mudslide Pudding Shots!
How can I help? Ideas for involving guests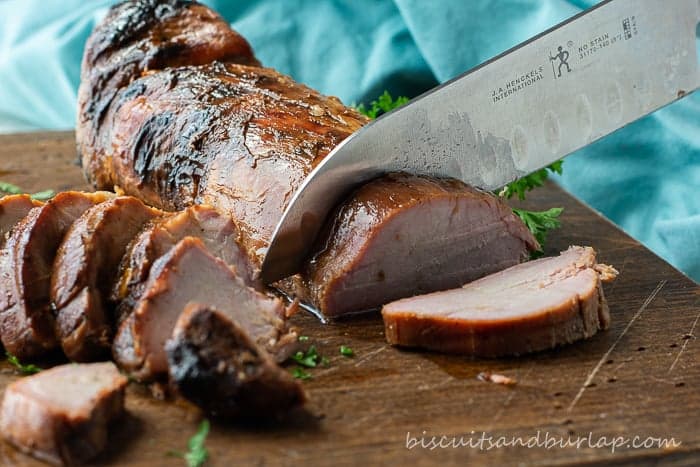 Ask them to bring a dish to share.
Ask someone to come early and help set up or stay after to help clean up (save that one for close friends or family).
If large pieces of meat have been cooked guys, especially will be happy to chop or slice. Be sure you've got knives, cutting boards and serving platters set out and ready to go.
Ask someone to keep an eye out for replenishing drink tubs, appetizer platters, etc.
Is there someone new to the group? Assign an "ambassador" to introduce them around.
Passed appetizers is a great way to get the ball rolling. Hand a platter and a stack of cocktail napkins to someone and ask them to mingle. Older kids enjoy doing this, too.
Serving tips and other thoughts
This is a great idea to keep food warm on the buffet. It can actually be used for dishes that need to be kept cold as well.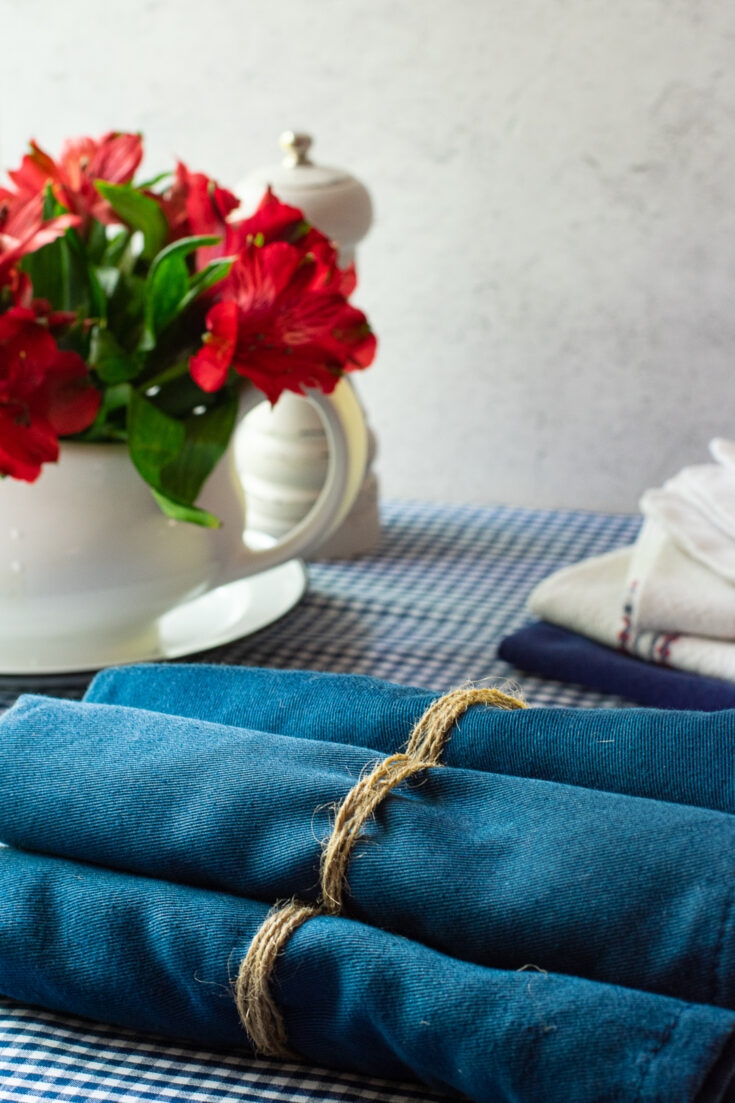 Need decorating and tablescape ideas? Here is where you'll find some great ones.
It's always better to overestimate the ice you need for a backyard bbq. That's another way you can ask for help. Just be sure you have adequate cooler space to store it.
Unless you have enough chairs, ask guests to bring their own folding chairs. They won't mind and it will save you set up and break down time.
Kids, games and more
For the kids:
Older ones sometimes feel left out and will love being asked to "watch over" younger guests, or help in some other way. As mentioned above they can pass a tray of appetizers or be the organizer of a game for younger ones.
Consider having a couple of games on hand that they would like. If you have room for it a game of kickball is always fun.
For everyone, young and old alike
Traditional games for a backyard barbecue are horseshoes and cornhole, but you'll need to consider how much space you have.
Most all of your guests will enjoy posing for pictures, and that makes for a great photo journal of your event. Just line someone up to be the "photographer." It can a teenager with their cell phone, or someone more serious about photography who will bring a camera.
The number one item on your bbq menu?
FUN! Yes, it's about good food and drinks, but remember to relax, enjoy your guests, accept help, and have FUN!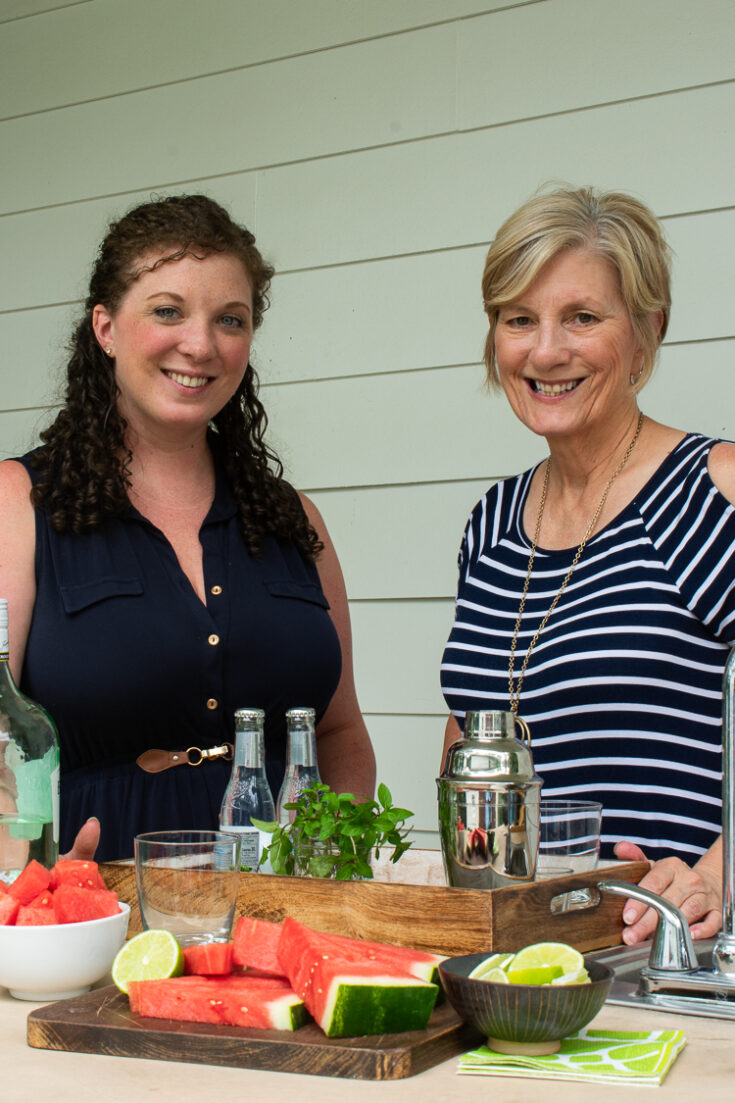 BBQ Planning FAQ's
Should I have enough seats for everyone?
If you have the space it's a good idea. But, the chances are not everyone will sit at the same time. This is a casual gathering, after all.
What time should a BBQ start?
Always allow time for mingling before the main foods are served. An hour is a good rule of thumb for appetizers, drinks and socializing. With that said just start your get together about an hour before the food is served. 11:30am to noon is good for a lunch meal and 4:30-6:00pm is good if you have an evening meal planned.
How do I plan a backyard bbq party?
Use this guide! Refer to it frequently as you plan, beginning about a week before your party and all the way up to time for the event.