This tangy Georgia Mustard BBQ sauce is not just a family favorite- it is the BBQ sauce we swear by! It is pure perfection on pulled pork and barbecue chicken.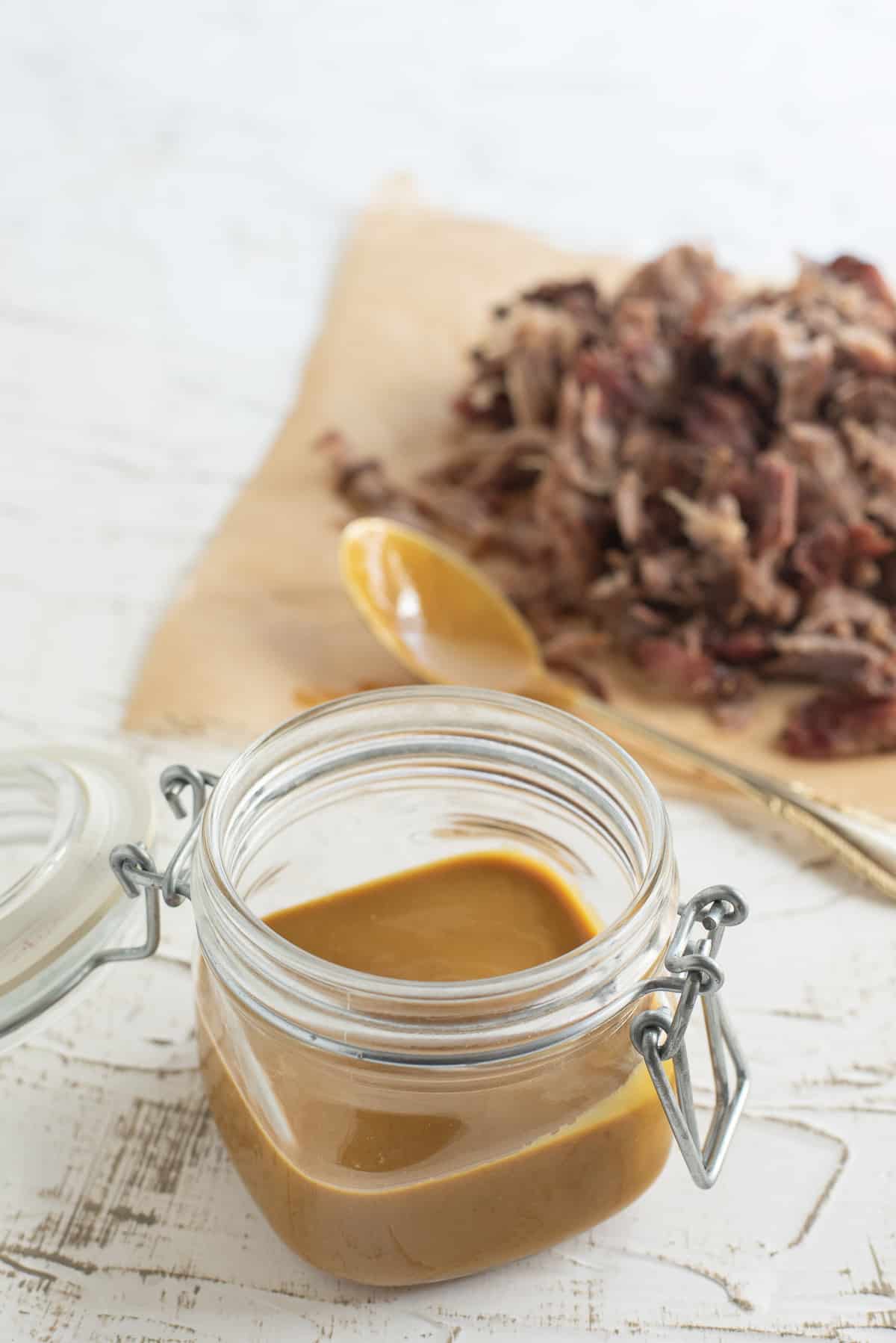 What is it about barbecue sauce that is so polarizing? I maintain that grilled meat is the universal thread that connects all the cultures of the world to one another, but that sauce? That's another thing altogether.
Some like it full of vinegar, some like it sweet, some even like it creamy, but around our house, we like it mustardy. Is that even a word? It is now!
In our family, this sauce is the absolute king of sauces. Though we refer to it as "Bud's BBQ Sauce" (if you're new here, Bud/Buddy is my dad), it's actually a recipe he and my Uncle David got long before I was born from a woman who ran a local BBQ joint in their hometown of Columbus, Georgia.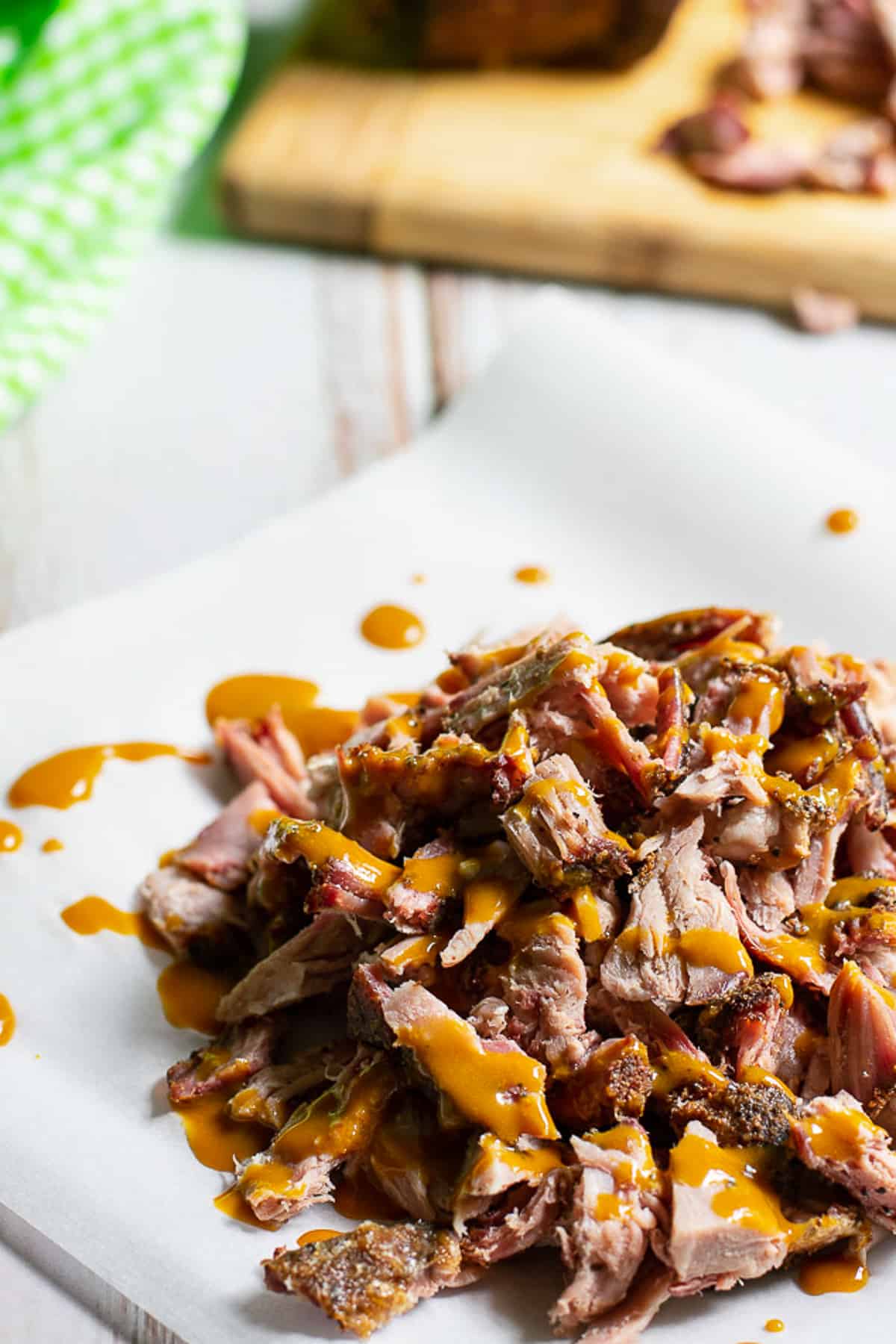 How to Make Georgia Mustard BBQ Sauce
When you look at the quantities for this recipe, the first thing you're going to think is "whoa… that's a lot of barbecue sauce!" Well, the only way I can explain that is… we really love this sauce. We make it in large quantities and keep it around the house at all times.
If you're going to make a large amount as well, here's what we do… Get a jar or jug with a firmly fitting cap, pour in your apple cider vinegar, mustard, ketchup, worcestershire sauce, lemon juice, and optional hot sauce. Then, put that cap on and shake it to your heart's content!
Of course, if you're making a smaller amount you can totally just stir it up in a bowl until the ingredients are well combined.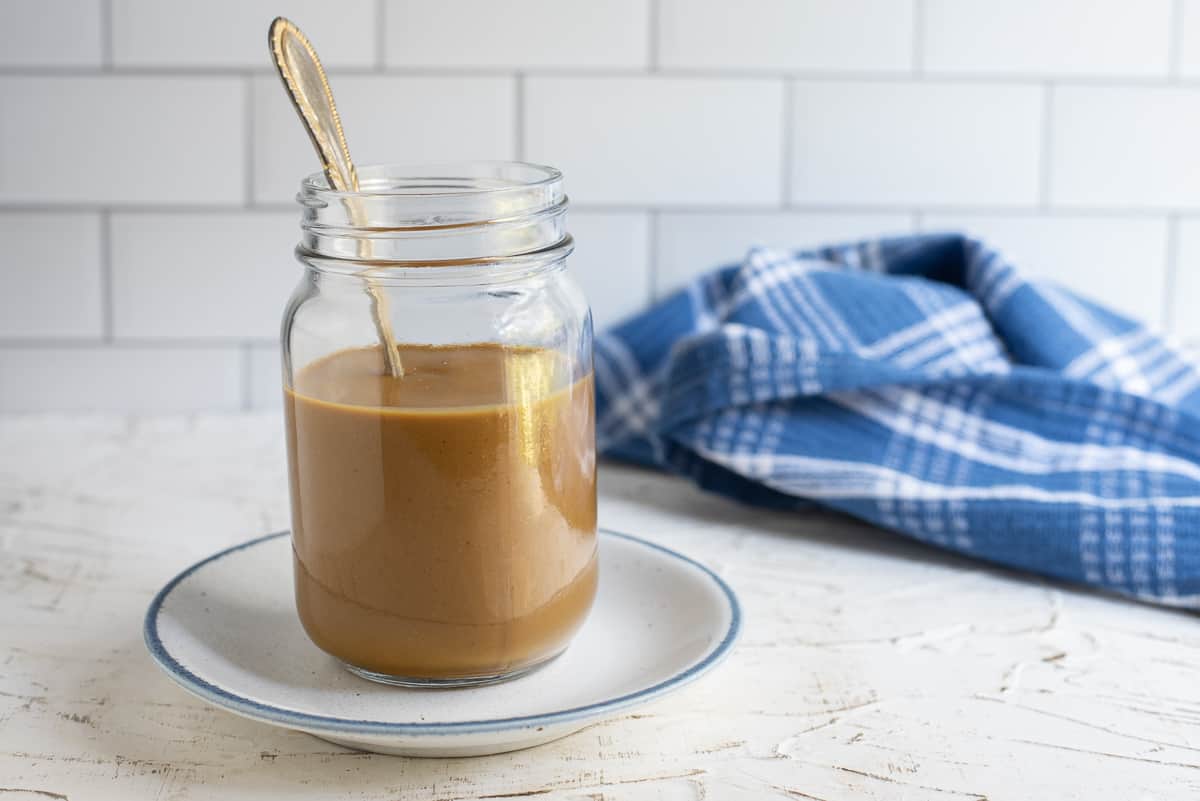 Bud's helpful hints
I asked my dad what our readers should know about this BBQ sauce recipe and here's what he had to say:
This sauce is not recommended for basting- It is made to be served with cooked barbecue.
If you prefer your sauce a little sweeter, add some brown sugar to it.
For best results, use cheap, generic ingredients- No name brand stuff over here!
This sauce can be stored in the refrigerator in an airtight container for up to 3 months.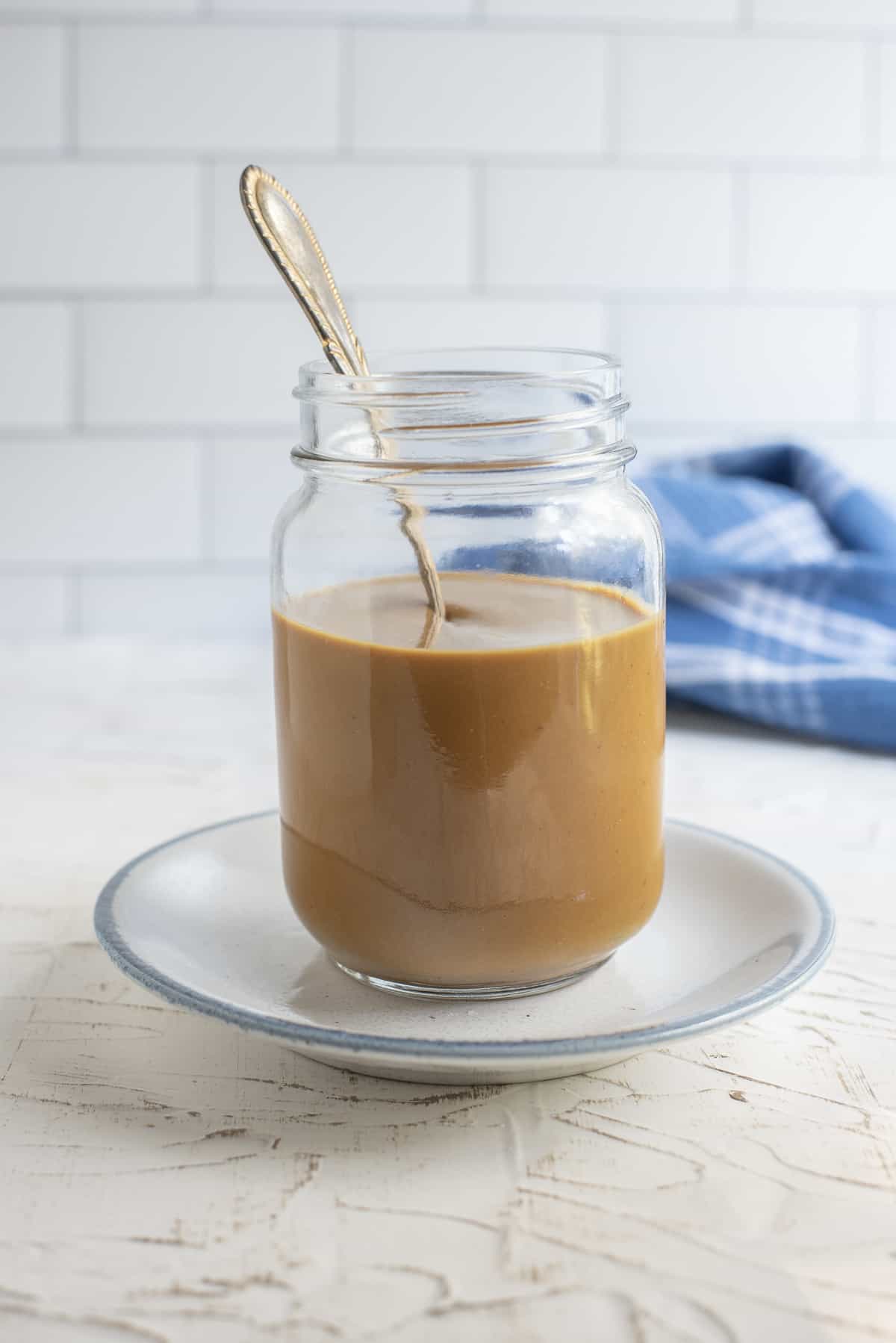 What do I serve with this BBQ sauce?
Our favorite way to use this sauce is on Smoked Boston Butt but it's also great on ribs and Smoked Chicken Thighs. We especially love it on these Grilled Chicken Leg Quarters
If you're looking for side dishes for the barbecue, you can't go wrong with mac and cheese or baked beans and we just so happen to have 2 recipes of each- 1 to be cooked in the smoker and 1 baked in the oven the old fashioned way.
If you prefer a ketchup based sauce, try the BBQ sauce we use on our Bourbon Bacon Cheeseburger.
Still looking for more ideas? We have you covered with a whole blog post with a backyard BBQ menu and ideas/tips for your cookout.
📖 Recipe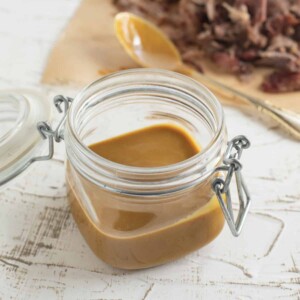 Georgia Mustard Barbecue Sauce
A mustard based, medium barbecue sauce that is delicious on pork or chicken.
Instructions
Mix all ingredients well.

Store leftovers refrigerated in an airtight container for up to 3 months.
Notes
Name brand ingredients are not necessary. In fact, our opinion is that the store brand, thinner ketchup and mustard worked best.
This sauce is for serving with your cooked meat, not for basting as it cooks.
The quantities can easily be divided and a smaller portion made.
Nutrition
Calories:
27
kcal
Carbohydrates:
5
g
Protein:
1
g
Fat:
1
g
Saturated Fat:
1
g
Polyunsaturated Fat:
1
g
Monounsaturated Fat:
1
g
Trans Fat:
1
g
Sodium:
352
mg
Potassium:
125
mg
Fiber:
1
g
Sugar:
3
g
Vitamin A:
56
IU
Vitamin C:
2
mg
Calcium:
21
mg
Iron:
1
mg
Bring on the meats!