This Bourbon Glazed Cajun Beef Tenderloin is perfect as a main course or for elegant sliders as a party dish.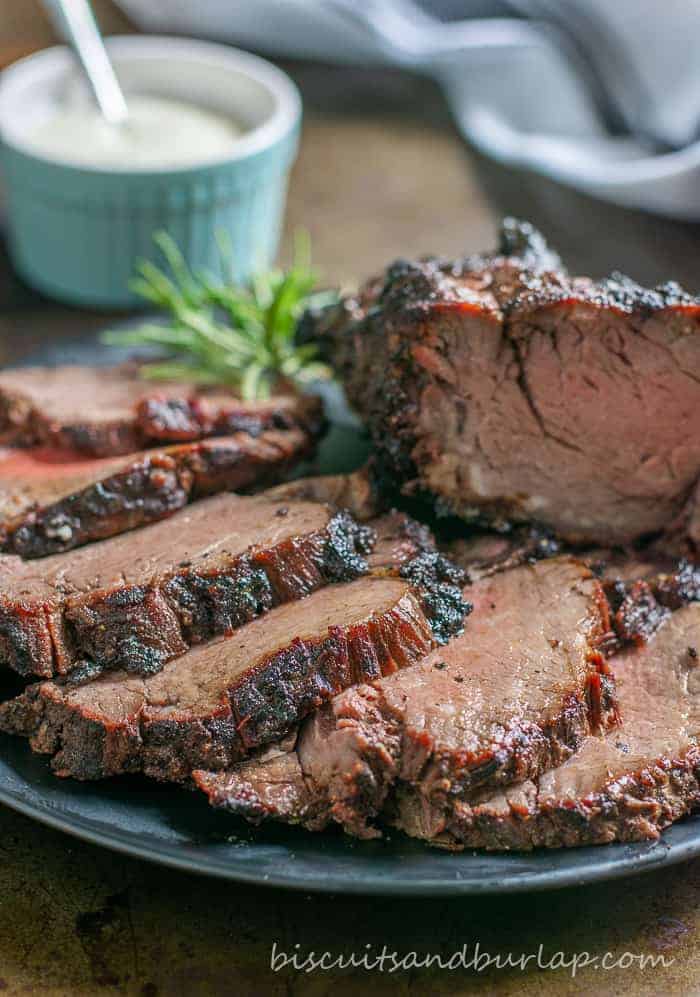 Buddy did the prep and cooking for this fabulous beef tenderloin, but has graciously agreed for me to share with you all.
This post contains affiliate links for your convenience. Click here to read our full disclosure policy.
The recipe came from his Weber's Big Book of Grilling, which he has had for about almost 20 years. It is a go-to book of grill recipes around here, though he did cook ours on the Big Green Egg. We love cooking fish on the grill too and have collected the best Grilled Fish and Seafood Recipes. Click over for that right here.
For the perfect Smoked Ham on the Big Green Egg you'll want to check this out.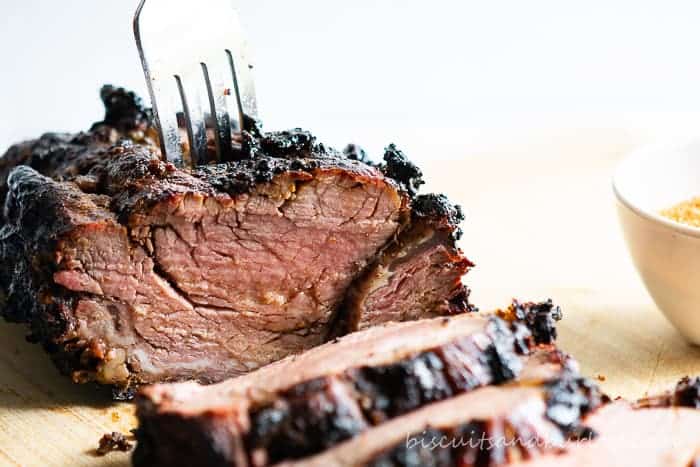 We served ours with brioche rolls, cut in half to be slider-size, a few spring greens and a horseradish sauce. I did make the horseradish sauce myself, but I didn't use a recipe. It was about half and half sour cream and plain Greek yogurt with horseradish to taste and a healthy spoonful of Dijon mustard. We took brie and some fig jam with us to the concert, but we all decided the beef was too good to have those distractions.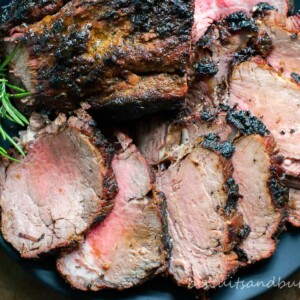 Bourbon-Glazed Cajun Beef Tenderloin Sliders
Ingredients
1 center-cut beef tenderloin, 2-1/2 to 3 lbs.
*For the Rub*
1

Tbsp.

cracked black pepper

1

Tbsp.

granulated garlic

1

Tbsp.

paprika

2

tsp.

kosher salt

1/2

tsp.

cayenne
*For the Glaze*
1/4

cup

bourbon

1/4

cup

Dijon mustard

1/4

cup

firmly packed light brown sugar
Instructions
In a small bowl, whisk together the marinade ingredients.

Trim the tenderloin of excess fat and silver skin.

Place the tenderloin in a large, resealable plastic bag and pour in the marinade.

Press the air out of the bag and seal tightly.

Turn the bag to distribute the marinade, place on a plate.

Refrigerate for 8-24 hours.

In a small bowl combine the rub ingredients.

In a small bowl whisk together the glaze ingredients until sugar dissolves.

Remove tenderloin from the bag and discard the marinade.

Wipe excess marinade off with paper towels.

Press the rub into the tenderloin & allow to stand at room temperature 20-30 minutes.

Lightly brush or spray the tenderloin with olive oil.

Sear over Direct Medium heat until well marked, about 20 minutes, turning every 5 minutes.

Continue grilling over Indirect Medium heat until internal temperature reaches 135 for medium rare, about 10 to 20 minutes.

During the last 10 minutes, turn and baste with glaze.

Remove the tenderloin from the grill & allow to rest for 5 to 10 minutes.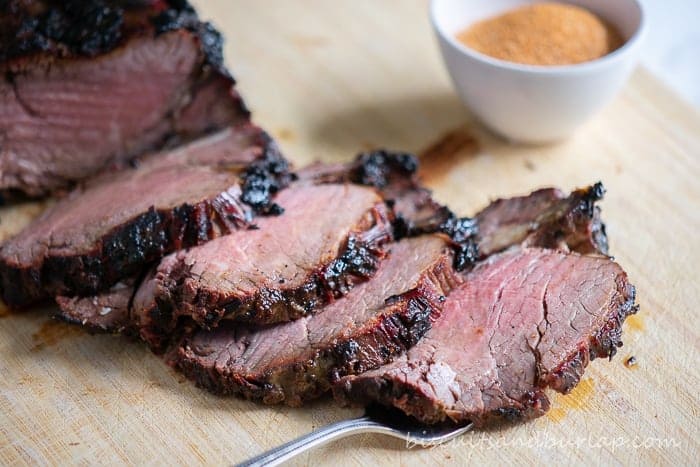 Are you getting our weekly newsletters? You don't want to miss any of our great recipes or projects. Subscribe by clicking here.
There's plenty of warm grilling weather yet for you to try this recipe (around here, though, we grill year round). Of course, though we made sliders, it can certainly be served just as a beef tenderloin roast. And, if you're a beef lover be sure to check out our Southern Style Vegetable Beef Soup. Yum!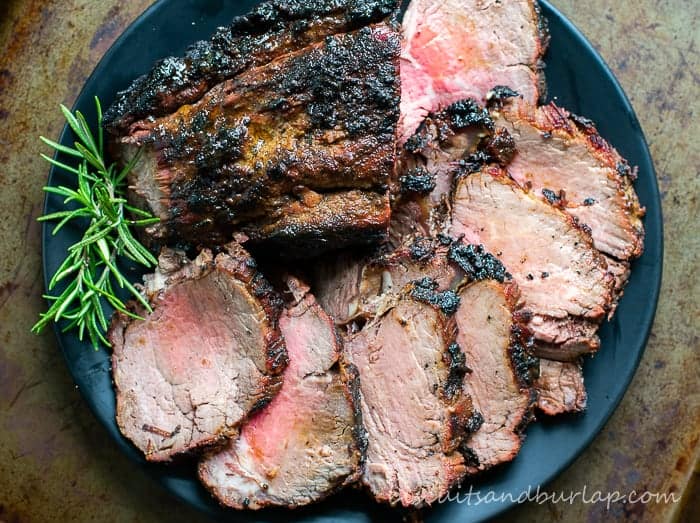 Enjoy! (and you can thank me later for sparing you the video of Buddy and me dancing at the concert). For the perfect pairing with Beef Tenderloin as an entree check out this Salad with Marinated Asparagus and Oranges. Together they make a really special meal.
Cooking with bourbon just comes naturally to us, I guess. We've also made Mint Julep Ice Cream with Bourbon Sauce and it's the perfect finish to any meal.
Southern Food Then and Now is all about traditions, regions and the origins of our favorite cuisine!
Do you love grilling as much as we do? We have a few other recipes you should check out.
This post is featured on Meal Plan Monday, along with lots of other great recipes.
It can also be found on Weekend Potluck, another great recipe source.