A Southern appetizer board is the single easiest thing you can throw together for a party- They're beautiful, they have something for everyone, and leave you free to mingle!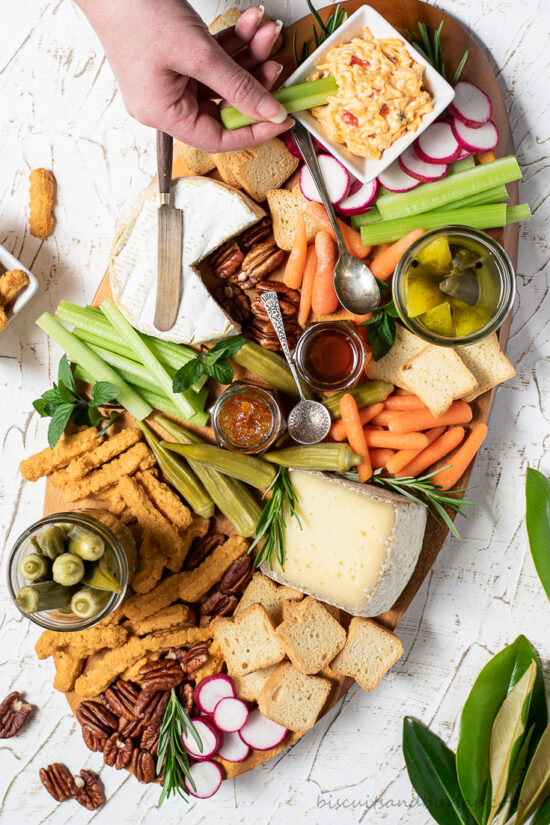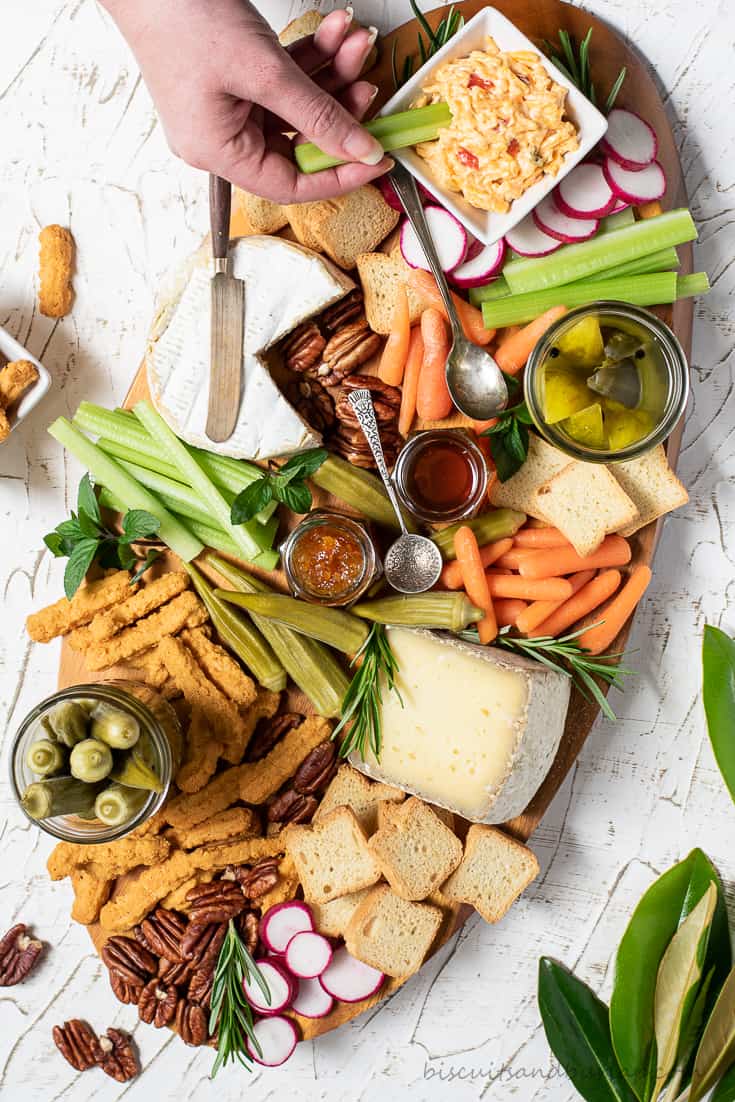 There's something so satisfying about putting together an appetizer board. You can have practically everything ready ahead of time and have fun putting it together in a beautiful way.
Some people opt to have their food all separated with ample space between the different elements. I love to just pile things on, arranging them in fun ways with loose munchies and bowls and jars scattered about.
We always finish by filling in empty little spots with something small, but pretty. Here we've used mint and rosemary, but you can get creative.
If you need ideas for how to plan your board, there is a great tutorial on our Mini Charcuterie Board, Picnic Charcuterie Board, and our Breakfast Charcuterie Board posts. Our breakfast board post even has a video to walk you through the steps!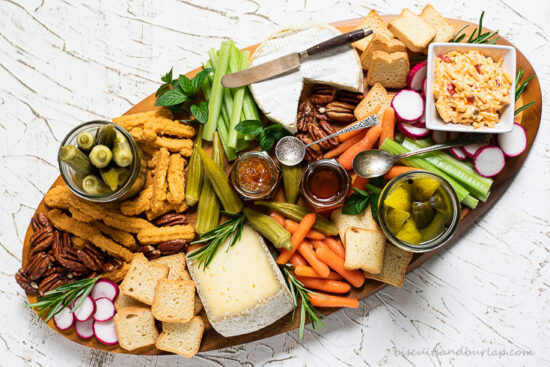 What goes on a Southern appetizer board?
You can customize your board however you want, but here are some ideas: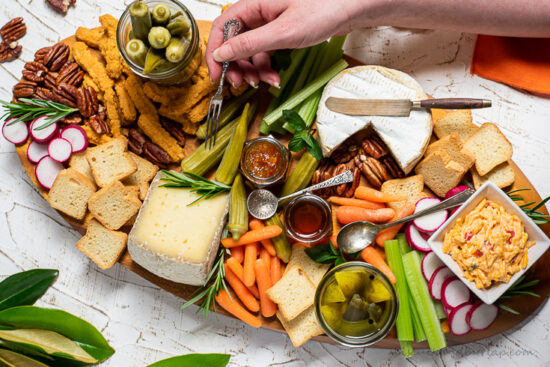 This recipe made the suggested list for the Backyard BBQ Menu Ideas. You'll want to visit for lots of other recipes as well as tips, tricks and planning help for your cookout.
Go local!
If you've been following us long, you know what huge fans we are of supporting local businesses whenever possible. That's why, when putting together something like a Southern appetizer board, we feel it's so important to use local ingredients.
Do you know how many great food makers you have just right down the street? On our board we used cheese from Sweet Grass Dairy (Thomasville, GA), honey from Bee Wild (Gainesville, GA), and peach marmalade from Emily G's (Dunwoody, GA).
Peaches aren't quite in season yet, but if they were we'd surely be getting them from Pearson Farms (Fort Valley, GA). Support local businesses with your Southern appetizer board!
No mention of local southern foods would be complete if we didn't give you the chance to read Southern Food: Then & Now.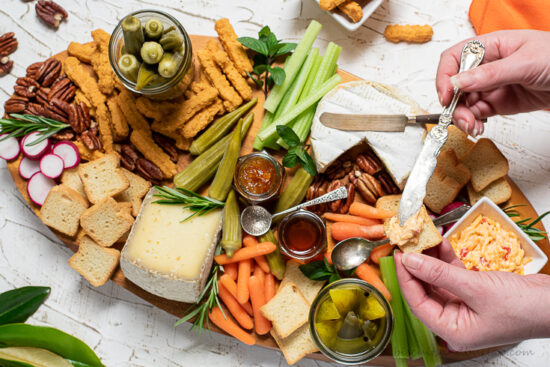 More Board Ideas
Have you thought of making a salad on a board? It makes a beautiful presentation and this Melon & Prosciutto Salad is a perfect recipe for trying that out.
This Healthy Breakfast Board is something else unique. When you have a group around that all get up at different times you can set it out and let everyone graze at they wish.
If you make any of our recipes we'd love for you to leave us a comment and star rating. If you're into sharing your creations, snap a photo and tag us when you post it to Facebook or Instagram.

Looking for other great Southern appetizers?