My Secret Weapon to Keep Food Hot or Cold
No, I'm not talking about a chafing dish or a warming oven, or even a crockpot. I'm going to share my secret that costs under $12 and you can use it over and over again.
You can even take it with you to a potluck or covered dish dinner. Curious yet?
Here's the deal. You're invited to a potluck dinner. You've slaved for hours (okay, maybe an exaggeration) but, you've made this dish you just know everyone is going to love. You take it right out of the oven and head off to the party.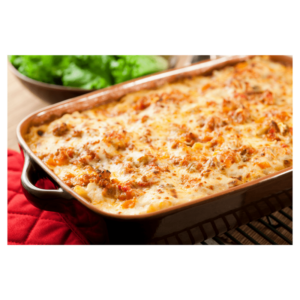 Then you have time to travel and when you arrive there's a stinkin' social "hour", or somebody is late. By the time the dishes are uncovered and everyone eats, your (previously delicious) contribution is no longer warm and delicious.
The first line of defense for keeping potluck food hot or cold
If you don't have one of these you need to get one. This is mine. It's made by Pyrex and has been well loved.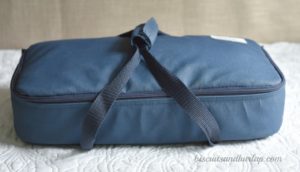 It's an insulated casserole carrier and comes with a 9" x 13" covered baking dish and a hot and cold pack that you heat in the microwave to keep food warm or freeze for keeping food cold. These are awesome and there are some really cute ones out there now.
This post contains affiliate links for your convenience. Click here to read our full disclosure policy
I found this one from Rachel Ray in two colors and it's definitely a notch above mine in looks.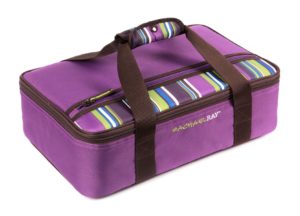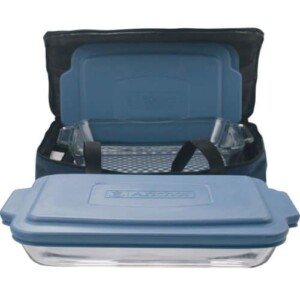 This one from Amazon is similar to mine:
How to keep food warm at a party
These are great for getting to the party, but, at their cutest, these things are not really elegant sitting on a buffet table. And besides that, you've always got some well-meaning "helper" who takes everything out of their carriers 30 minutes before the meal is served.
Or, maybe you have something that just doesn't hold heat well or would get soggy all covered up tight. Like my sausage balls I make every Christmas, for instance. Or, delicious rolls like these

Okay, the Secret is:
That hot pack that comes with your casserole carrier? It will keep food hot for a long time... maybe an hour and a half to two hours. Pull it out and slip it under your casserole dish on the buffet table.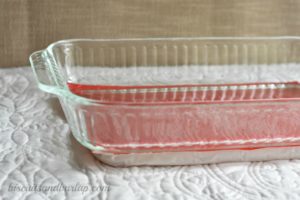 Seriously, no one will be the wiser. And, the other cooks now serving cold mush will be green with envy when you rake in all the compliments. The truth is, your dish may be no better than theirs, but yours stayed WARM!
Here's what I do with the sausage balls or rolls. Just slip the hot pack in a basket and then line it with pretty napkins. I've got this great basket that's the perfect size and shape.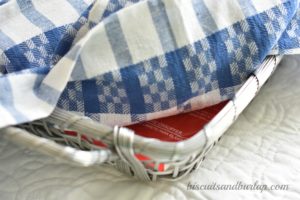 See the hot pack hiding under there? It will keep food warm and it's pretty sneaky, huh?
To be honest, I haven't used the cold pack nearly as much as the hot one, but I have used it, and it works great too.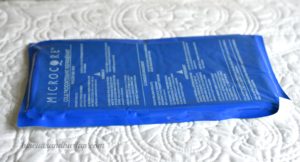 I see now on Amazon that they have these combination packs that can be either heated or frozen. I've not tried them, but if you have, leave a comment and let us know if it works well.
One last tip on how to keep picnic or party food warm
Use it at home! Really. Do you ever have more dishes to bake than you have oven space? Or, guests who come with a casserole that still needs to bake when they arrive?
I like to have one of my dishes already done and zipped up tight in my carrier. It frees up oven space and cuts down on hostess stress, and that's a big deal for me. I want to be as relaxed as possible when having people over.
For a full list of Backyard BBQ Menu Ideas plus tips on planning, organizing and keeping guests involved and happy be sure to check this article.
Don't forget to sign up for our newsletters. It's the easiest way to keep up with the goings-on at B&B.
This hack would be great to use with these recipes: