This bold blend of spices has been tested and refined through the years until it's perfect! Blackened seasoning deserves a spot in your spice cabinet.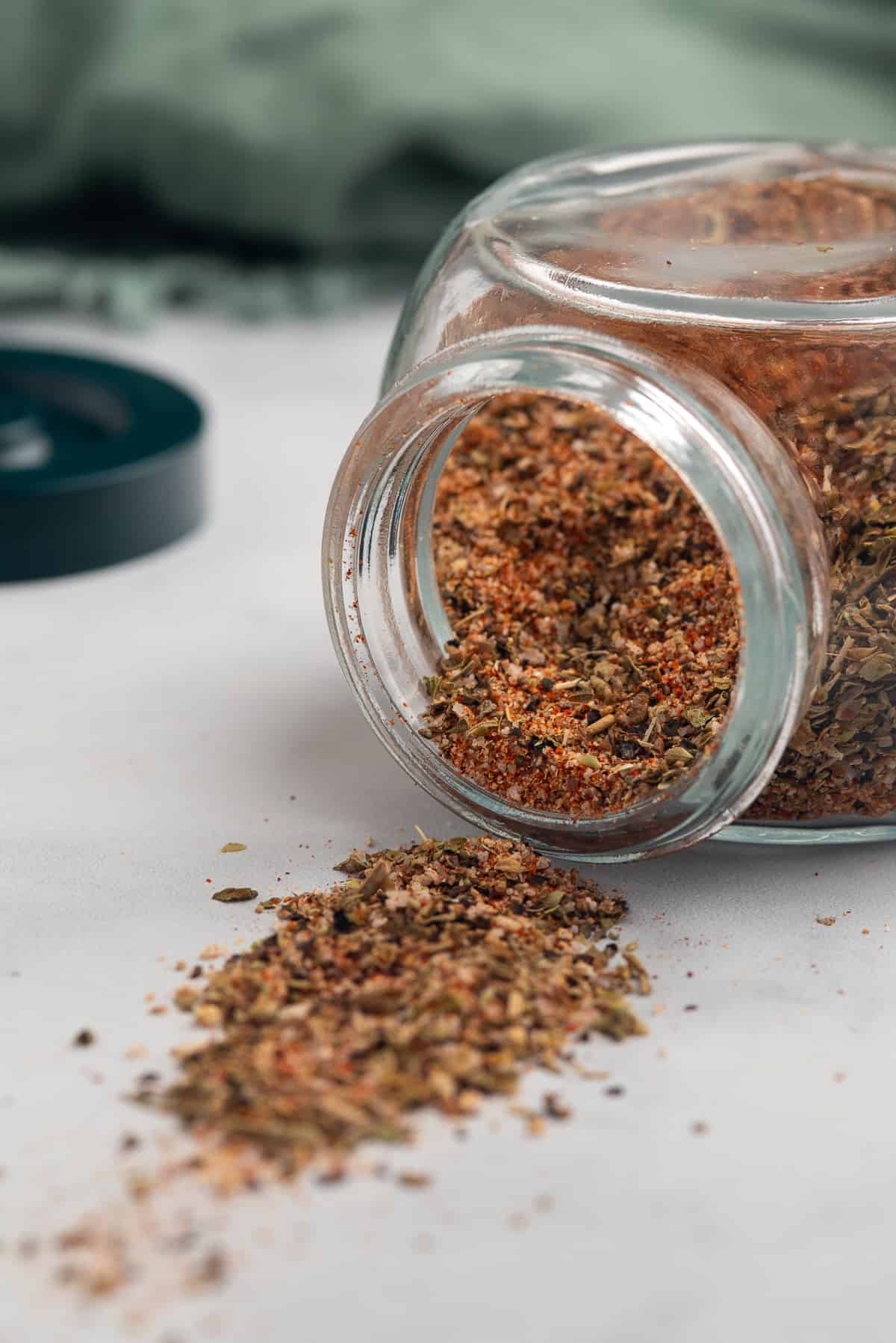 Jump to:
Just a bit of background about this spice blend. The seasoning itself is not black. The name comes from the method of cooking which was popularized in New Orleans. Fish was the original protein to be blackened but chicken, steak, pork and even side dishes are now cooked this way.
Simply put, you brush a little butter or oil on whatever is being cooked, liberally add the blackening seasoning to both sides and then cook (usually in a cast iron skillet) over high heat until it's nearly black.
We have tamed down the method, and the amount of blackening we do in our recipes is marginal, but the flavor from the seasoning is still big and bold!
We use a light brush of oil - just enough to help the seasoning stick, and the cooking temperature of our recipes is not high enough to cause lots of smoke like classic blackening.
Ingredient and substitution notes
Smoked paprika - there is no substitute for this wonderful spice.
Cayenne Pepper - optional but recommended for a spicy kick.
Black Pepper - Coarsley ground works best for this recipe.
Garlic Powder
Onion Powder
Oregano
Salt - Coarsley ground salt is preferred.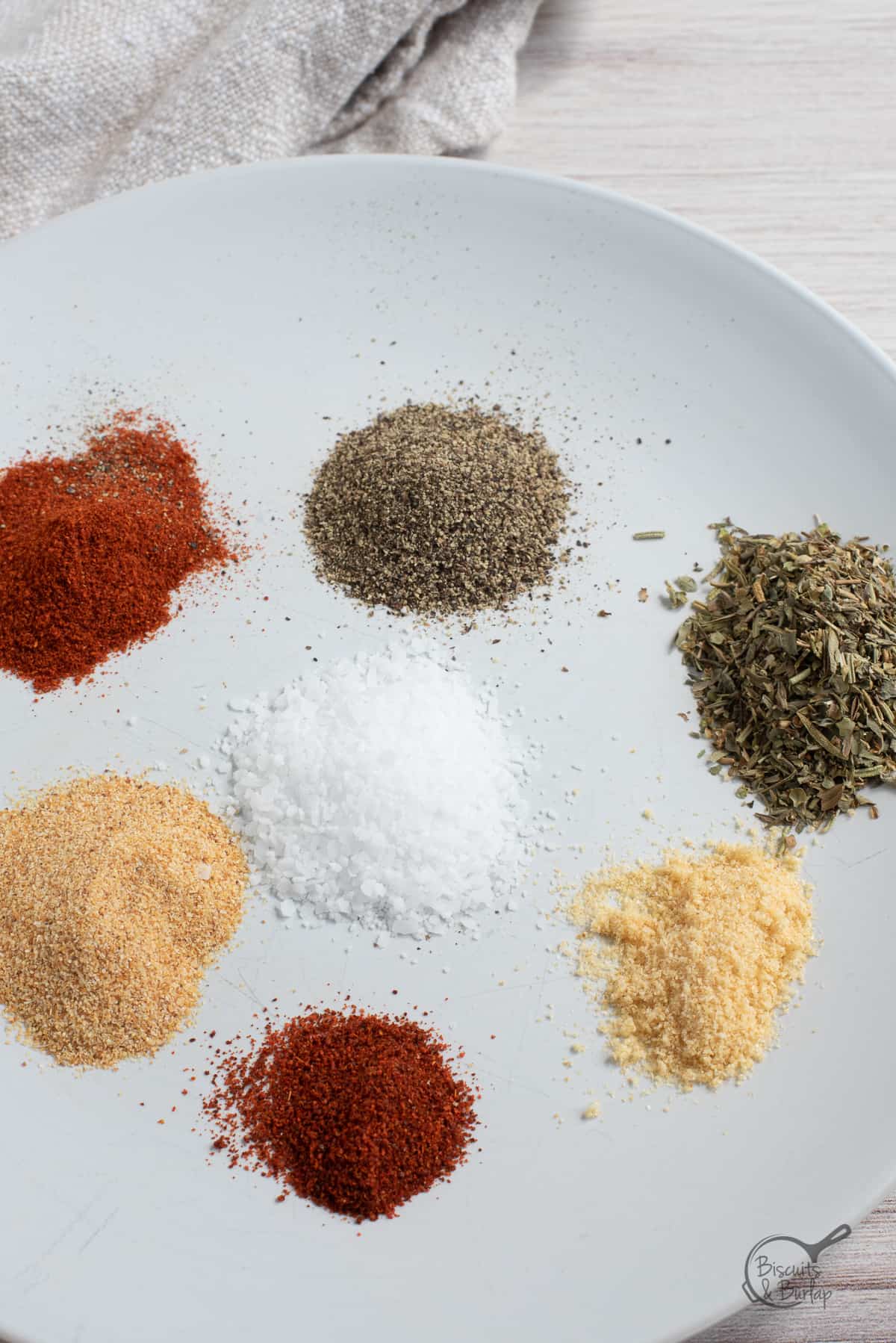 Making your own seasoning mix is super easy and it gives you control over the proportions of everything. If you like it spicy go heavier on the cayenne. Not a big fan of garlic flavor? Lighten up on it.
This is your custom made seasoning blend so you should make it to suit you and your family.
How to make blackened seasoning
This is extremely easy. Just measure out the different spices and mix thoroughly in a bowl, bag or jar.
Ways to use your seasoning blend
Recipe FAQ's
How long will my blackened seasoning last?
As long as you keep it tightly covered you can use it for at least a year with no loss in quality. After a year the different spices may start to lose a little of their potent flavor, but it's still good enough to use for another year.
What's best way to store my blackening seasoning?
For the longest storage time use a jar with a tightly fitting lid. You could also store it in a zip-lock type bag, but those aren't as air tight as a jar, so I only recommend this if you know you'll use it up within 2-3 months.
Do you have to add a thick coat of blackened seasoning to your fish or other protein?
A liberal sprinkling is the traditional way of making blackened dishes. But, sometimes you just want a light dusting for less powerful flavors, and that's okay too. You be the judge!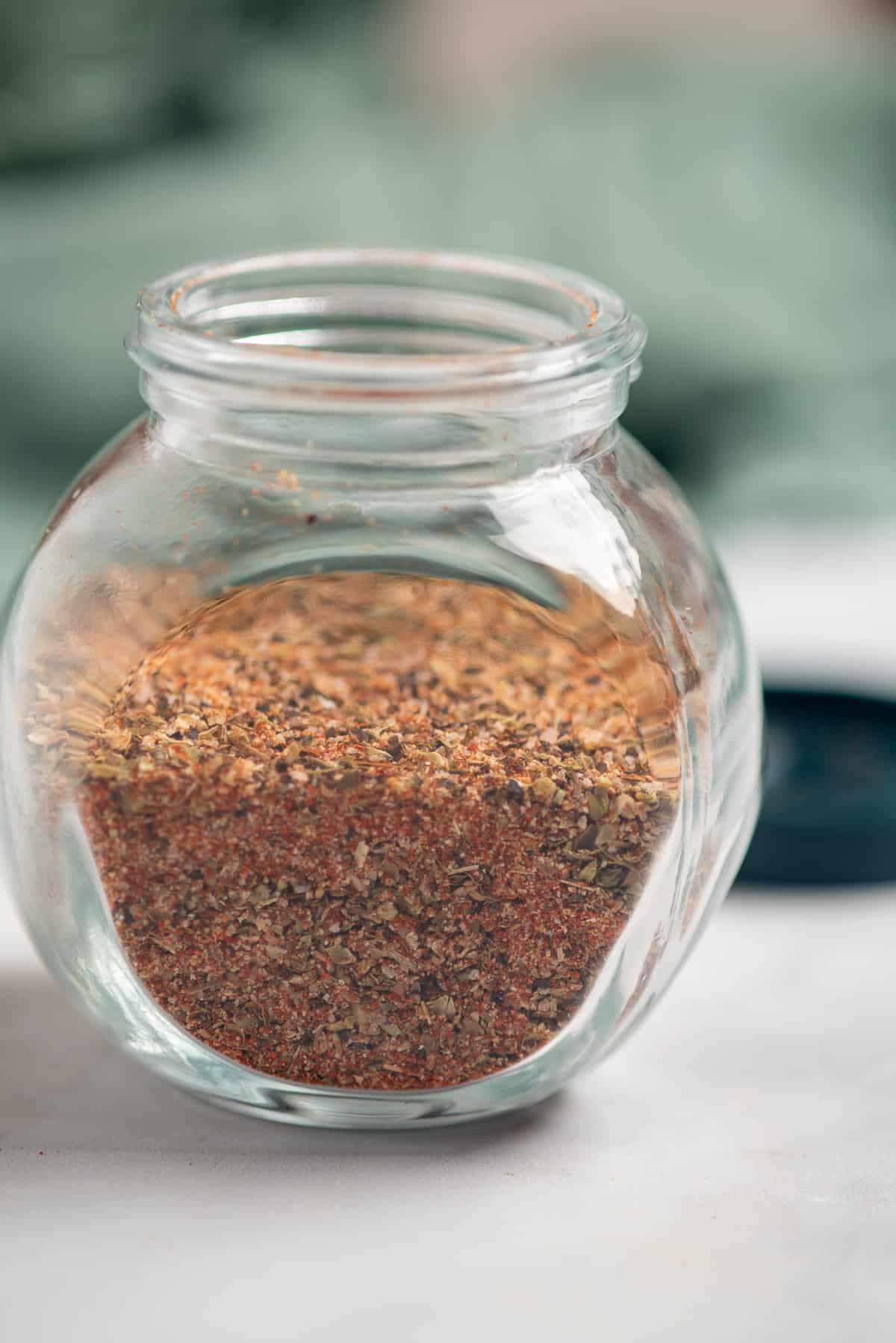 📖 Recipe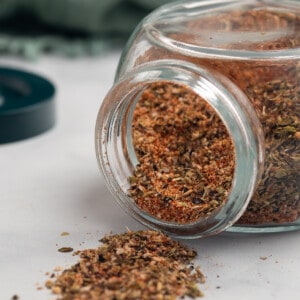 Blackened Seasoning
This bold blend of spices has been tested and refined through the years until it's perfect! Blackened seasoning deserves a spot in your spice cabinet.
Ingredients
8

teaspoons

smoked paprika

4

teaspoons

onion powder

4

teaspoons

garlic powder

4

teaspoons

dry oregano

2

teaspoons

cayenne pepper

more or less to taste

8

teaspoons

black pepper

8

teaspoons

salt

coarsley ground
Instructions
Mix all ingredients and store in a tightly covered container.
Notes
Coarsley ground black pepper is recommended.
Seasoning blend can be stored for 1-2 years if tightly covered.
Amount of cayenne pepper can be varied up to 4 teaspoons for a very spicy mix.