The bloody mary drinker in your life will swoon over this personalized bloody mary gift basket with everything they need to make the perfect cocktail!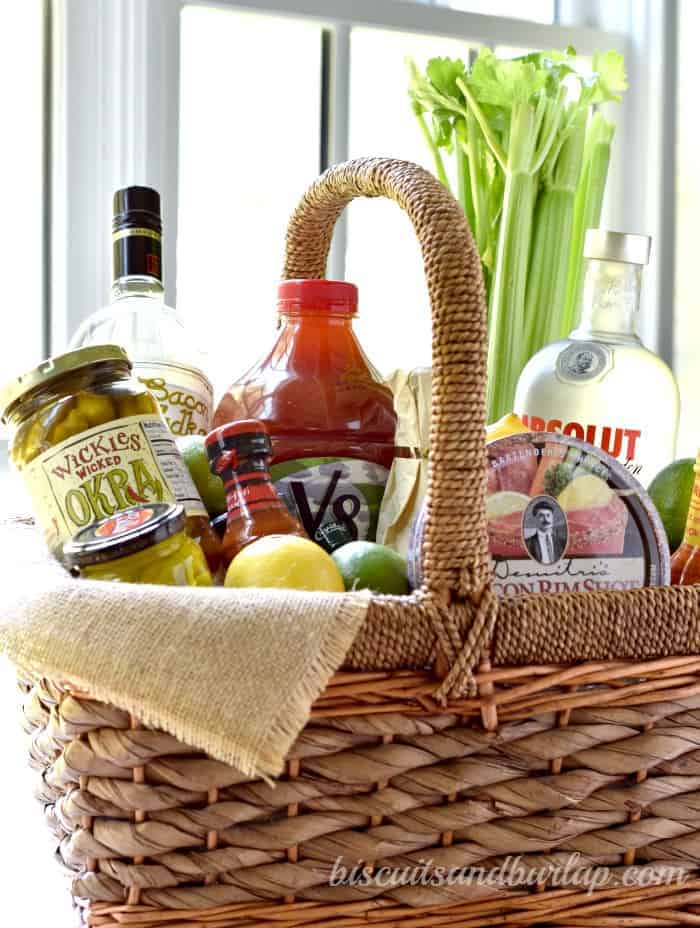 Personally, I never find it easy to shop for men. Birthdays, Christmas, Father Day... I feel like every gift idea has been done to death (a shirt, a tie, a watch, a... Home Depot gift card, I don't know!) and this year I wanted to be more original.
I had to share the Bloody Mary Gift Basket I gave my friend Ken because I had so much fun putting it together, and he absolutely loved it.
One thing Ken and I have in common is that we are both foodies. We love to go out and try interesting restaurants and I'm always on the look out for places I know he would get a kick out of.
When it comes to the most important meal of the weekend, I know there is one feature of any brunch menu that Ken will be sold on: A Bloody Mary bar.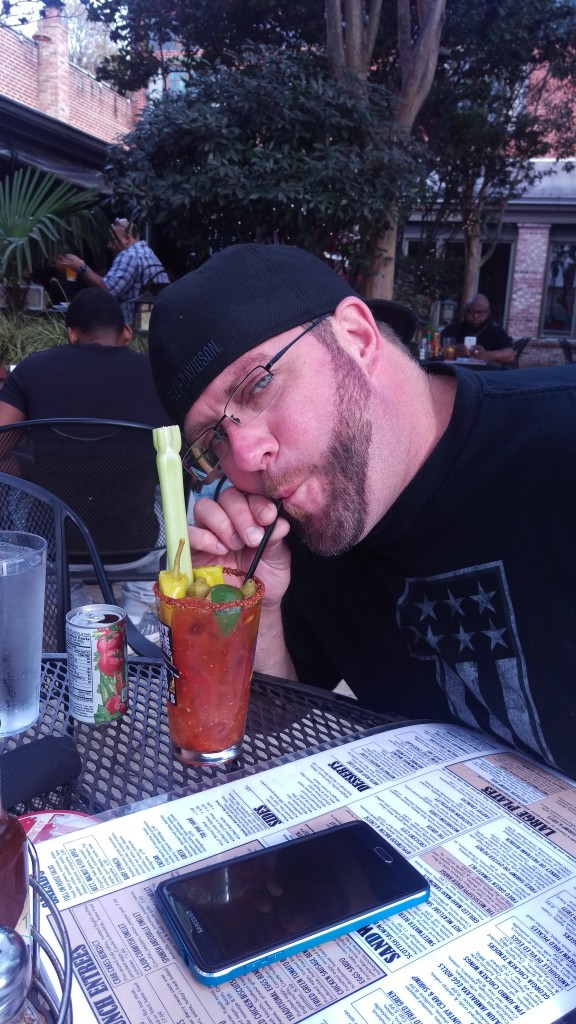 Personally, I'm not a fan of Bloody Mary's, but I have a lot of friends who are obsessed with them, so I've learned to recognize a good one. This post contains affiliate links for your convenience. Click here to read our full disclosure policy.
What to put in a Bloody Mary Gift Basket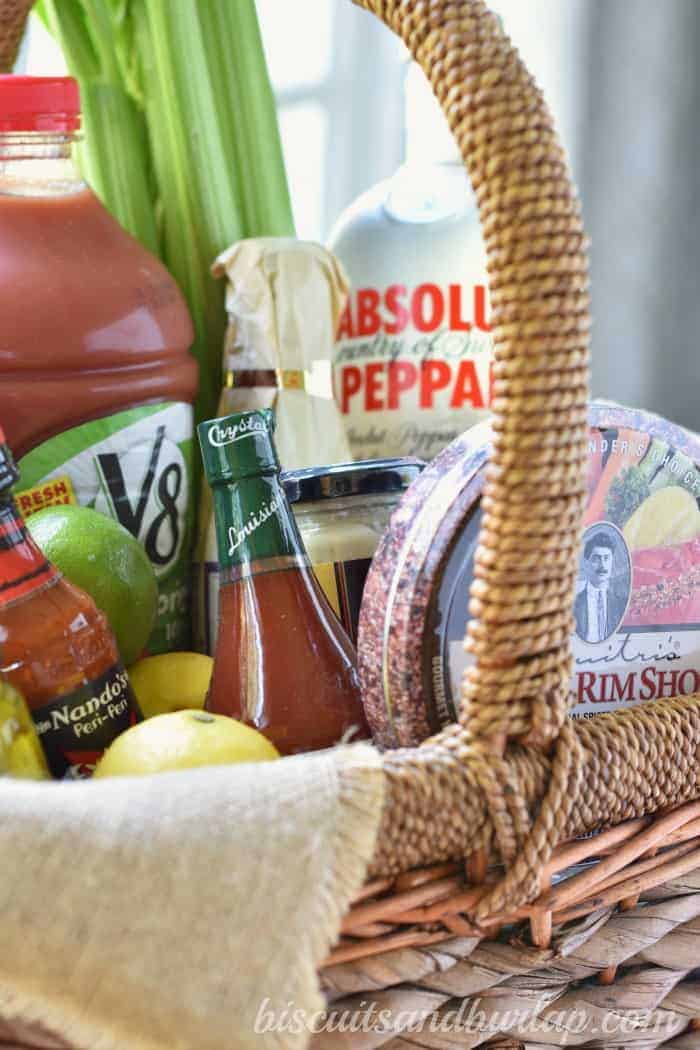 How to make bacon vodka
If you want to make bacon vodka (and trust me, you do) it's super easy. Just put about 3 tablespoons of liquid bacon grease in a mason jar with the vodka, shake it up, and let it sit at room temperature 4-6 hours. Then, pop it in the freezer for an hour.
The grease will solidify and the vodka won't, so after an hour you can pour it through a fine mesh strainer to get the solids out. Lastly, run it through a coffee filter to get out the remainder of the grease.
Be warned: It's still going to taste a little greasy, and I wouldn't recommend it straight- but in the Bloody Mary, it is phenomenal!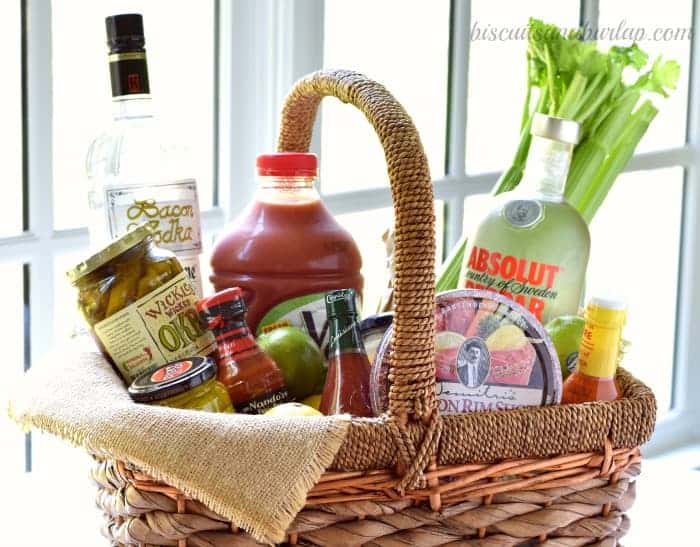 Put the basket together with the glasses and/or a pitcher and you've got a great gift to take to the one of those Stock-the-Bar wedding showers or Housewarming parties.
For a fun and quick look and how to make this basket check out the web story.
Want other gift ideas?