A wildlife tree party is a fun tradition while the kids are out of school! This is a great idea for a neighborhood or class party, too.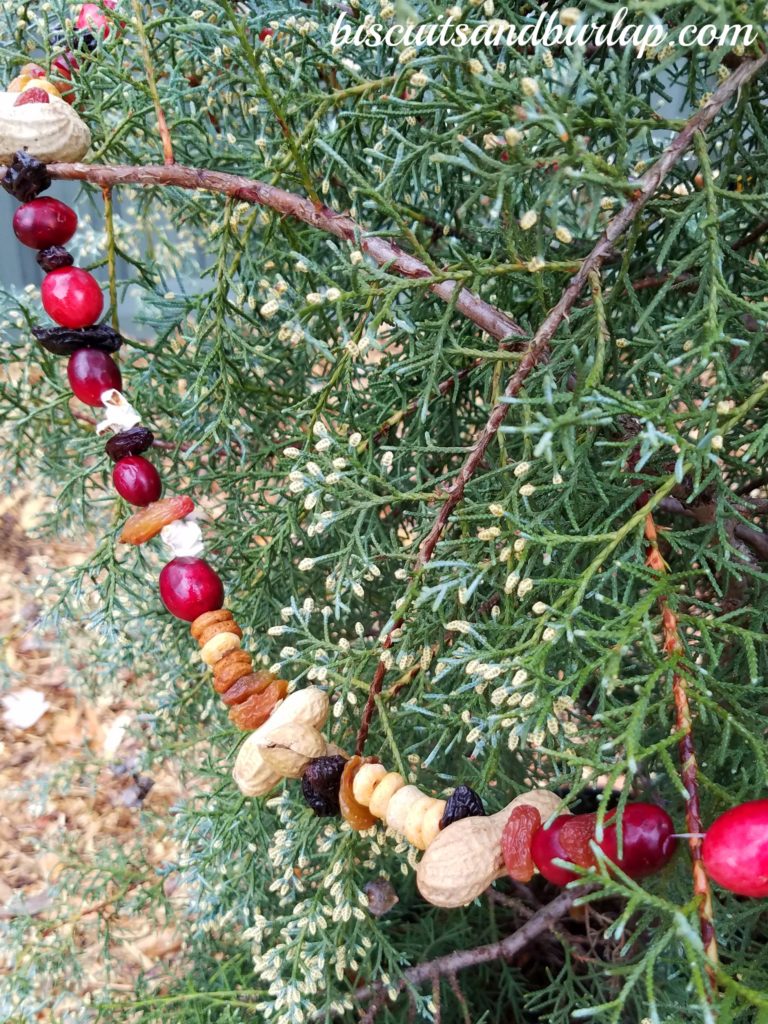 The first thing you need for your wildlife tree party is edible stuff for the wildlife in your area: bird seed, peanut butter, raisins, cranberries, popcorn, peanuts, etc.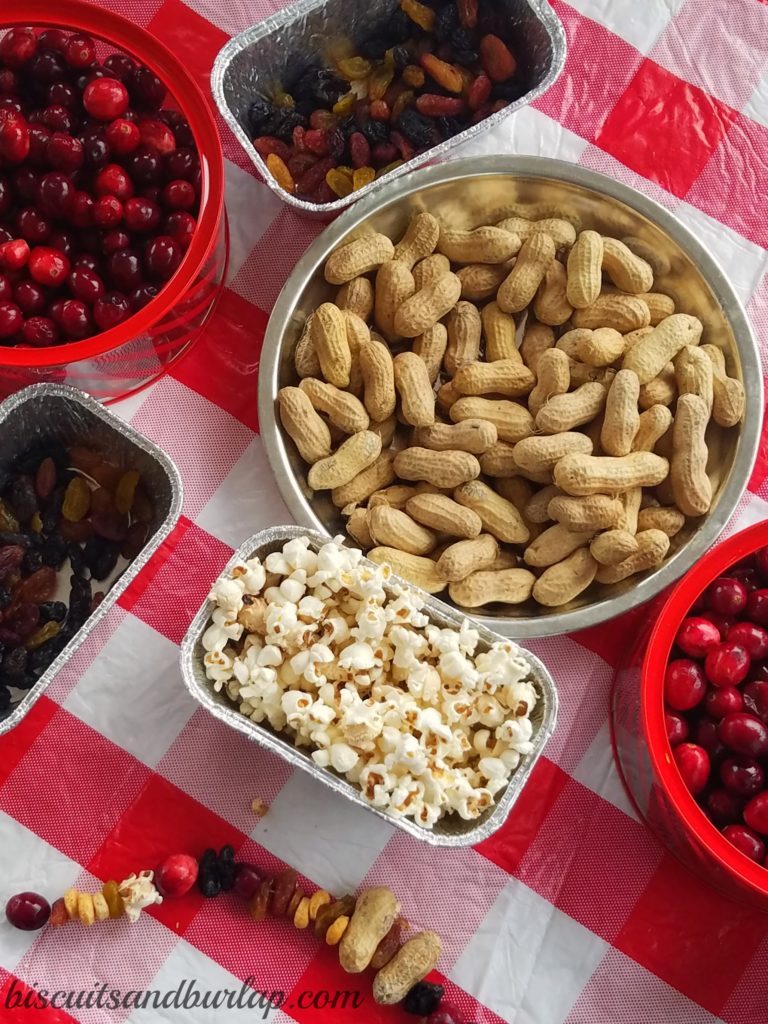 Now, I must confess that I didn't actually plan this party- It was the wonderful people at the Discovery Garden Park in Historic Norcross who put it all together and they did a fantastic job (you can follow them on Facebook here).
One small change I would make if I were to hostess a party like this in the future is to use biodegradable materials to hang the ornaments (i.e. cotton string) instead of wire. However, the wire did allow us to make some super cute ornaments!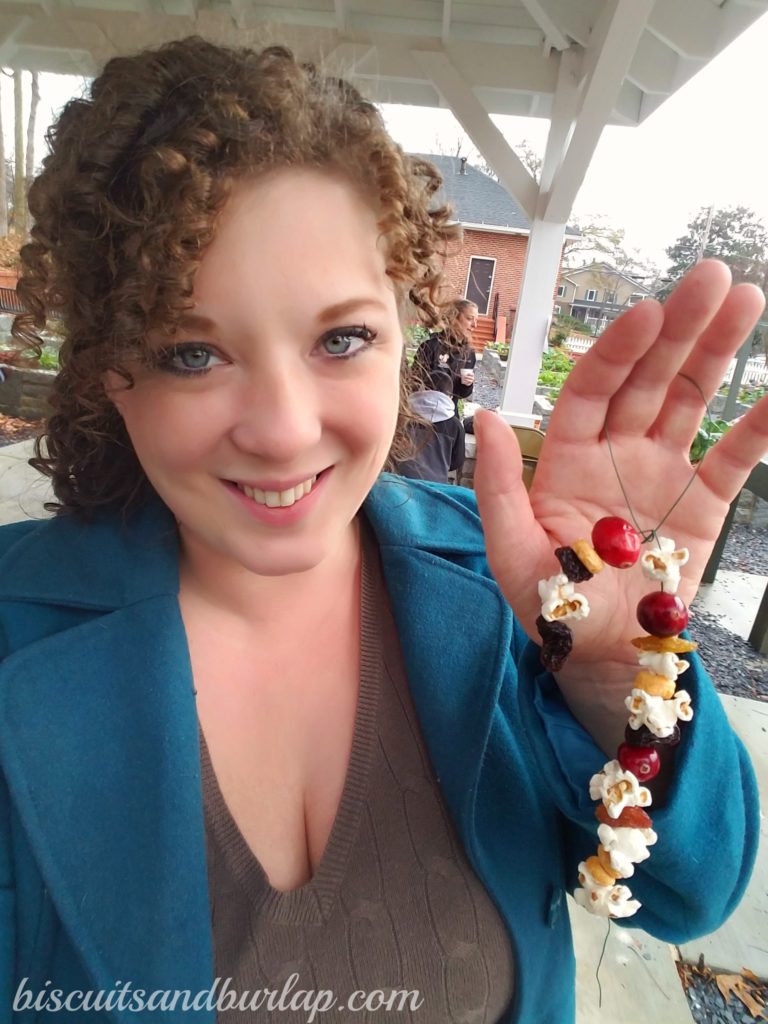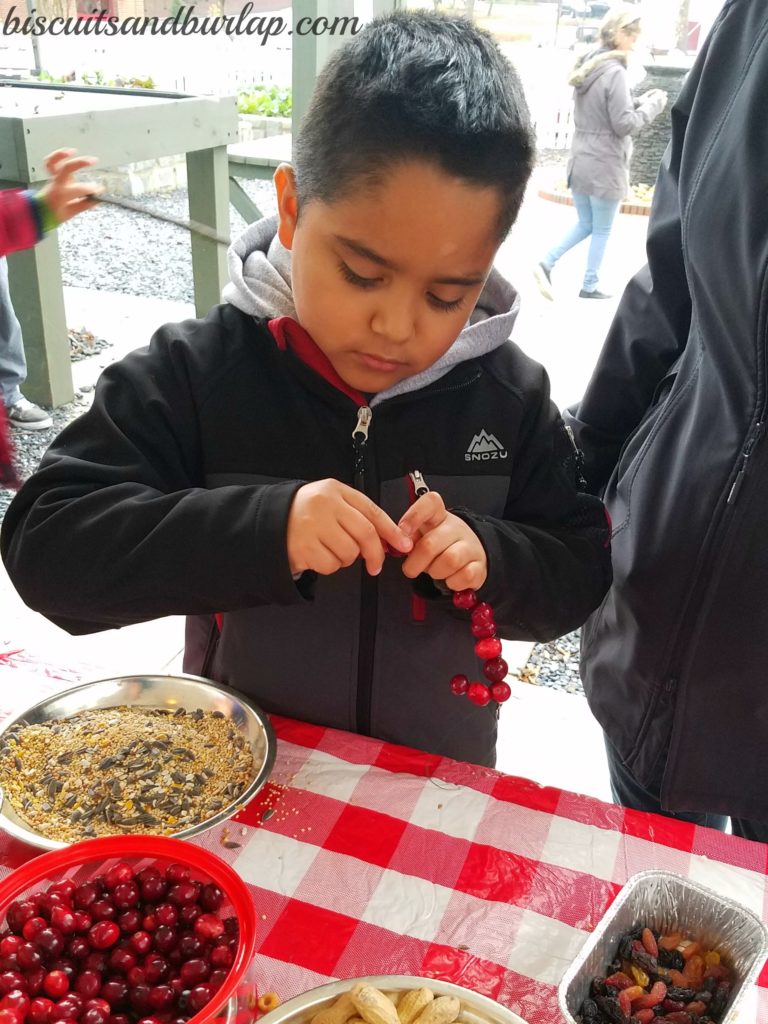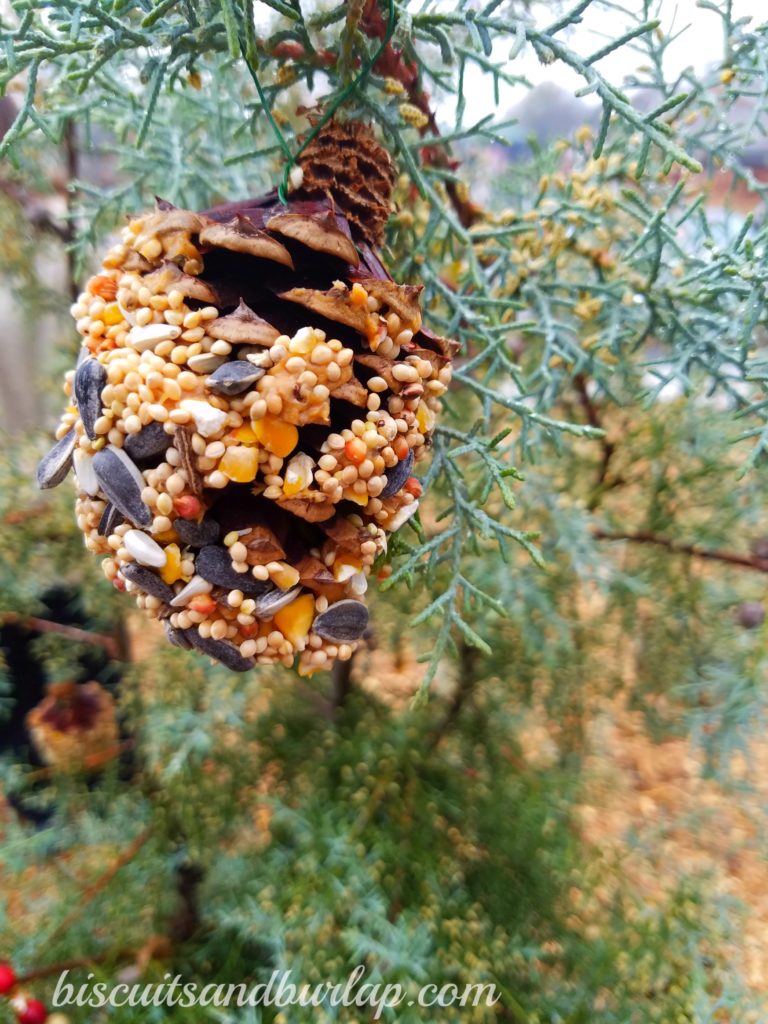 The addition of s'mores and hot chocolate/hot cider is a super simple way to take this from an activity to a true wildlife tree party.
To go all out you could set up a full blown Hot Chocolate Bar like this one. We've even got some adult libations that could be offered to go with that Hot Chocolate.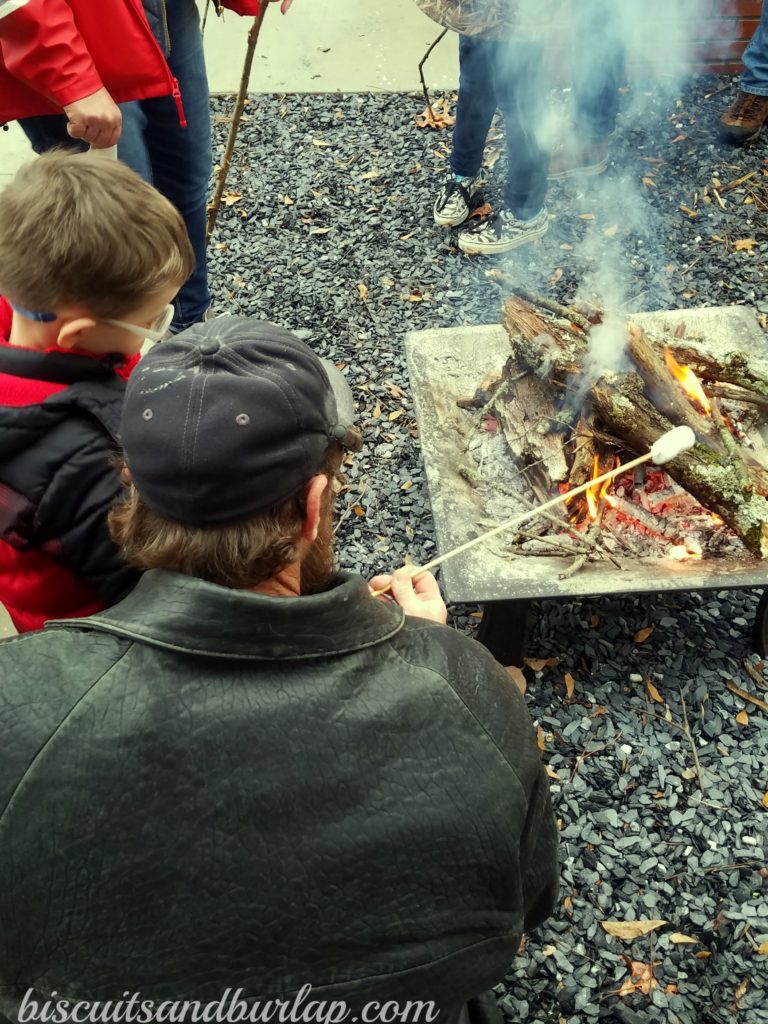 Of course, you don't have to have Santa in attendance, but if you want to go all out, pictures with Santa are fun for both kids and adults. Without our resident Santa we wouldn't have this gem with the local law enforcement: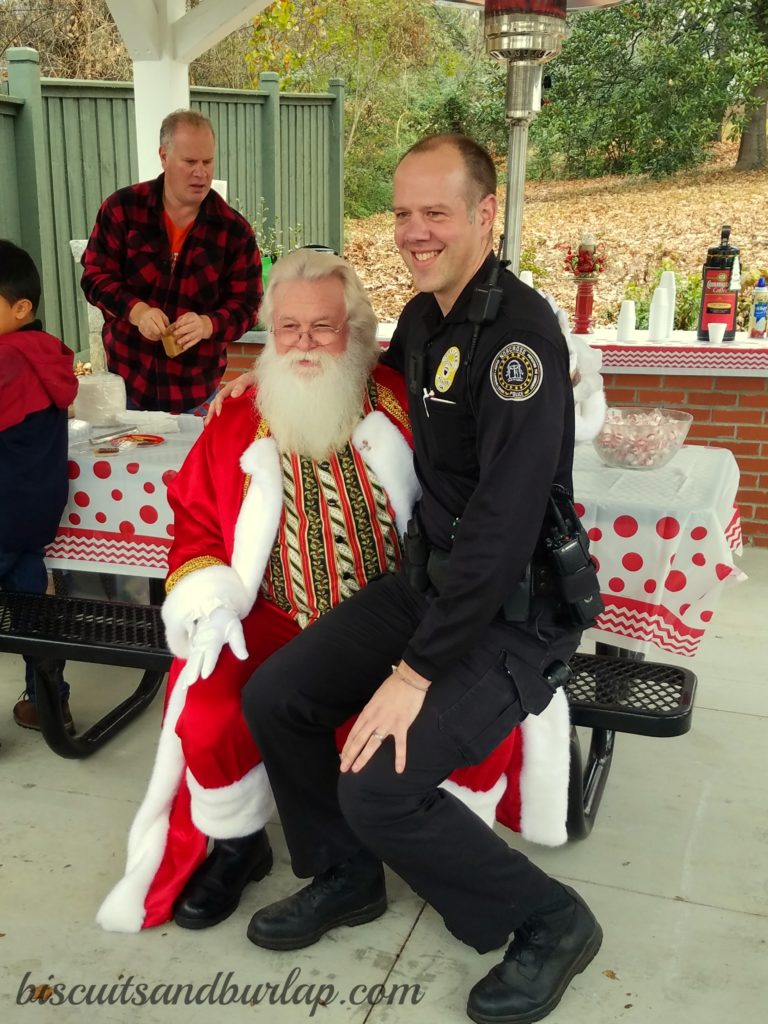 What traditions do you have in your neighborhood or with your kids for the holidays?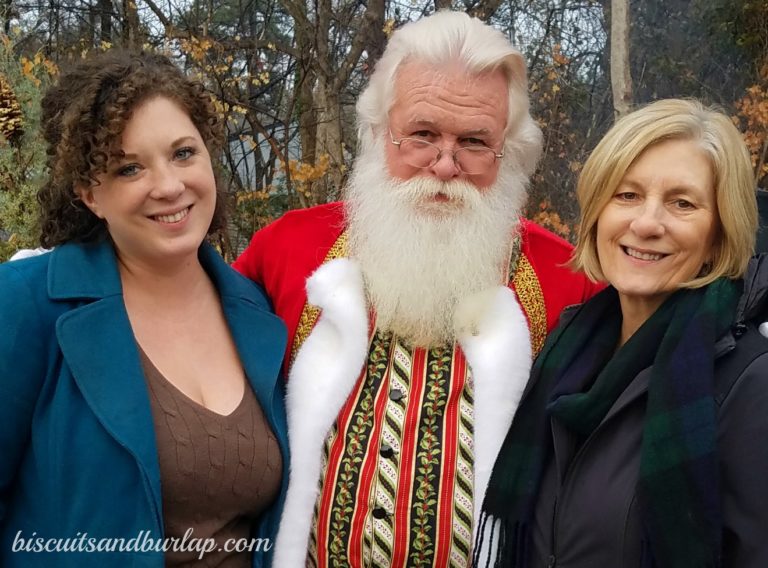 This post contains affiliate links for your convenience. For our full disclosure and privacy policy click here.
A few things you'll need for your Wildlife Tree Party:
Snacks and drinks for the humans at your wildlife tree party: