Strawberry Pie is so simple to make. And with fresh strawberries available year round you can have it any time.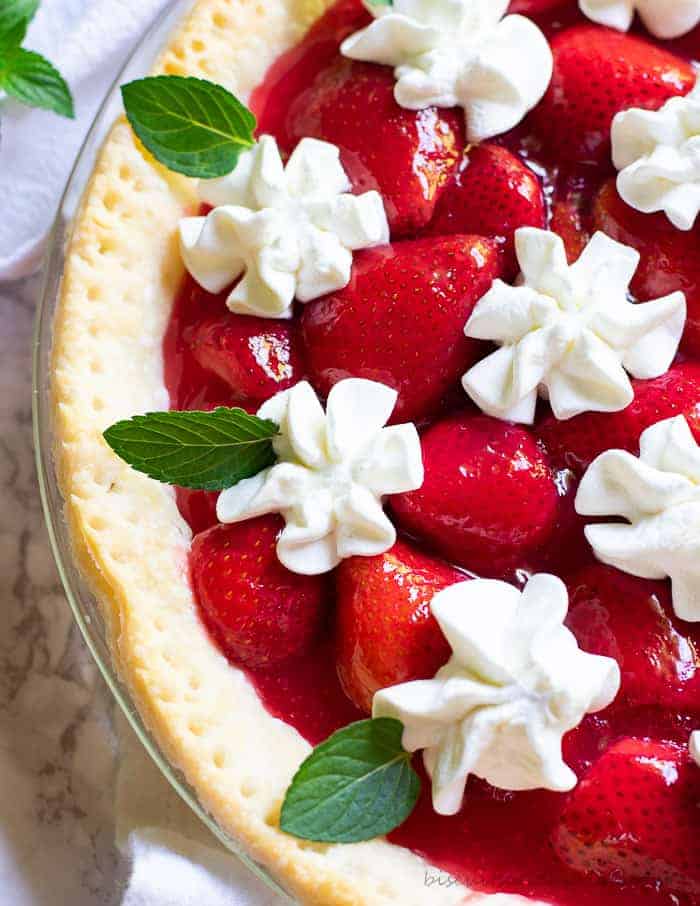 This strawberry pie is something my mom has been making forever and has no idea where she learned to make it. It has just always been around. But really, when I think about strawberry pie I don't think about my mom. I think about my friend Faith.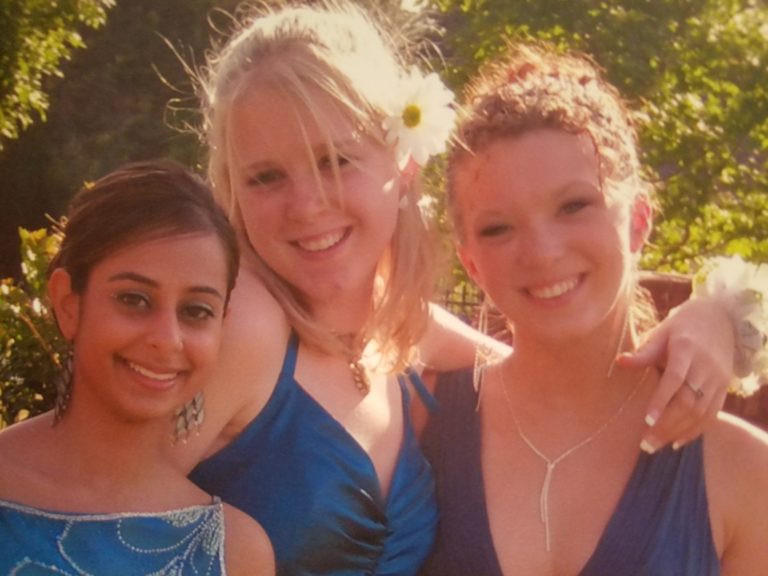 There's a throwback picture for you! That's me on the right and Faith in the middle (with our friend Kirran on the left) getting ready to head out for our high school prom back in 2004.
So why would strawberry pie make me think of Faith, you ask? She came to my house one day when we were about 15 and snagged a piece out of the fridge and has literally never stopped talking about it. Seriously, for the next 13 years if I am hanging out with Faith and my mom sends me a text, Faith says, "Tell her I love her! And her strawberry pie!"
One Christmas in college I was too broke to buy her a present so I made her a strawberry pie, put it in a nice box, and wrapped a can of whipped cream to go with it. She declared it the best gift she's ever received.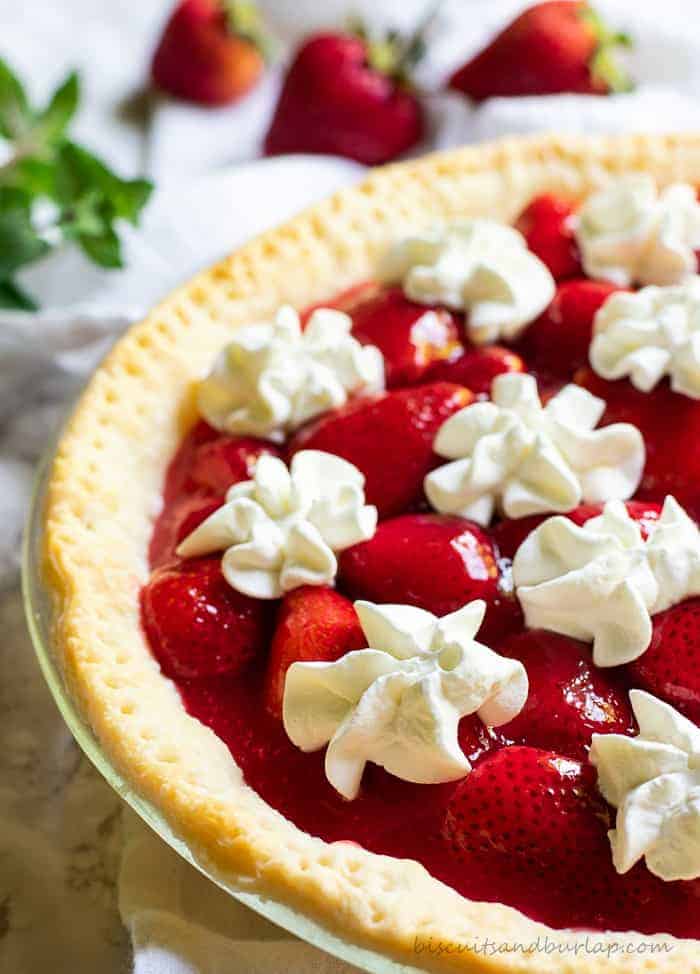 This recipe is embarrassingly simple. Sure you could slice the strawberries in a fancy way and make your crust from scratch, but why do that when the easy version of strawberry pie sparks decade-long obsessions in people who try it?
Enough jibber-jabber. Onto the recipe! And may you love it every bit as much as Faith does.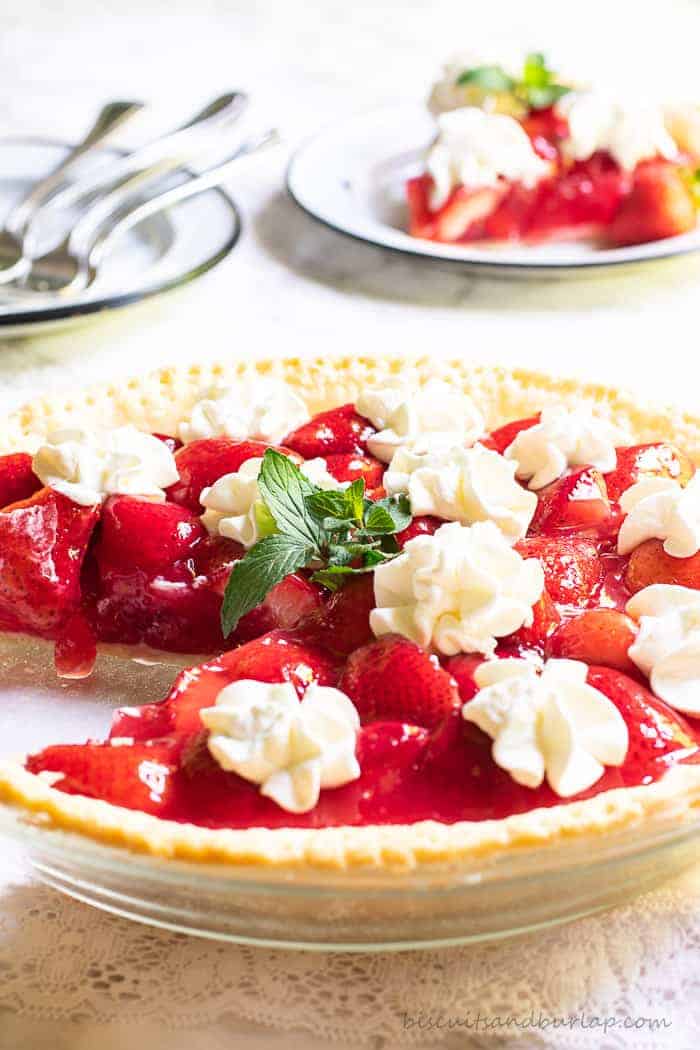 📖 Recipe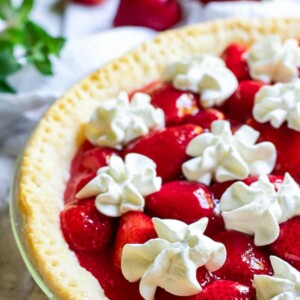 Strawberry Pie
Ingredients
1

cup

sugar

4

T

Strawberry Jell-O

dry- not the sugar free kind!

3 ½

T

cornstarch

1

qt.

strawberries

1

baked pie shell or graham cracker crust
Instructions
Mix sugar, dry Jell-O, and cornstarch together.

Add mixture to pan with 1 cup boiling water.

Bring to rolling boil for 1 minute. Set aside to cool.

Hull and wash strawberries. Add to mixture.

Pour into baked pie shell or graham cracker crust.

Chill 1-2 hrs.

Top with whipped cream.

Got fruit on the brain? So do we.