Look no further for a sauce recipe that will liven up any variety of fish! This collection includes the classics plus a few unique ideas you may not have thought of.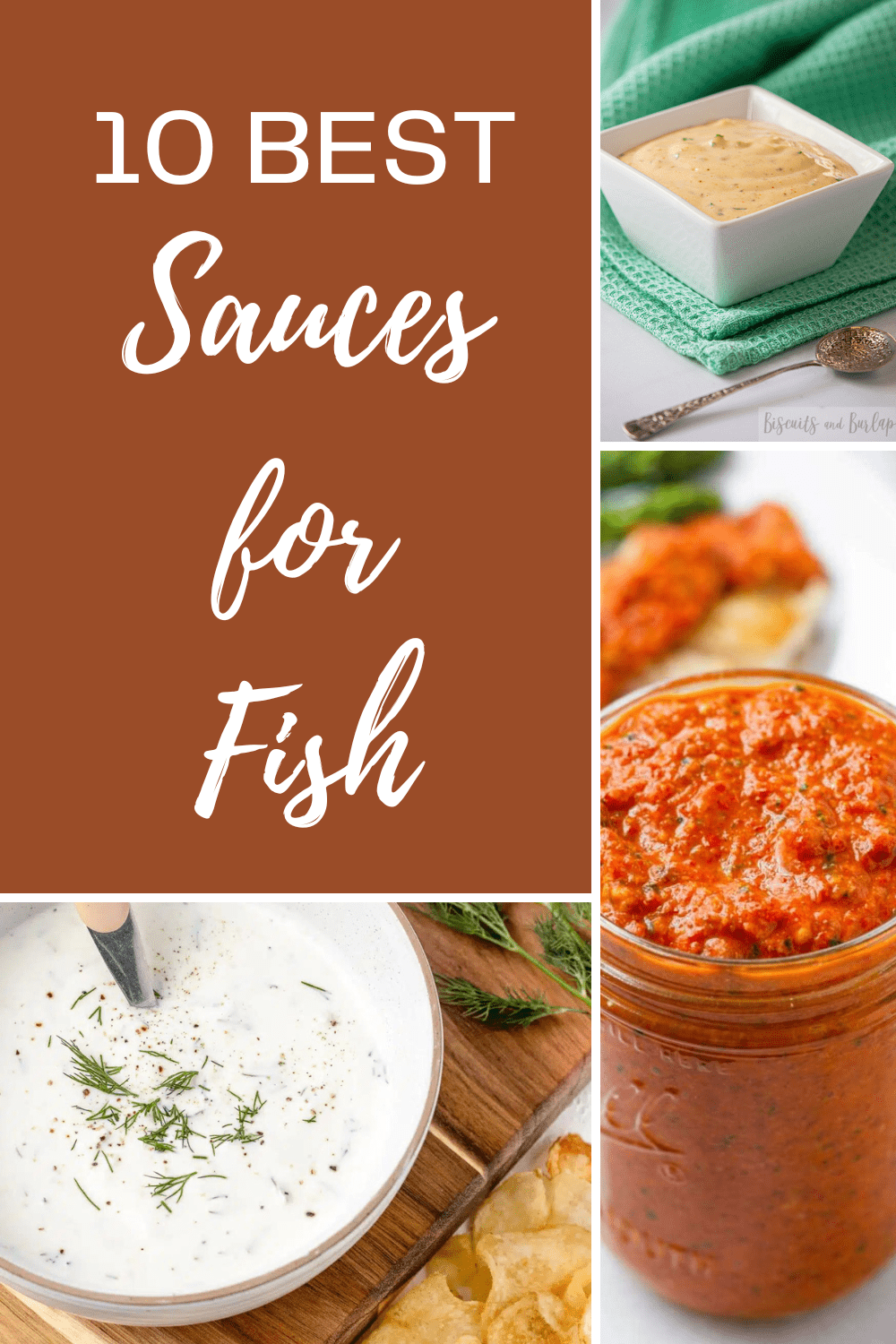 (PIN FOR LATER)
Remoulade Sauce
A traditional Cajun sauce served with all kinds of seafood. Remoulade Sauce is easy to make, versatile and will make your tastebuds sing as a topping on your favorite fish.
By: Biscuits and Burlap – GET THE RECIPE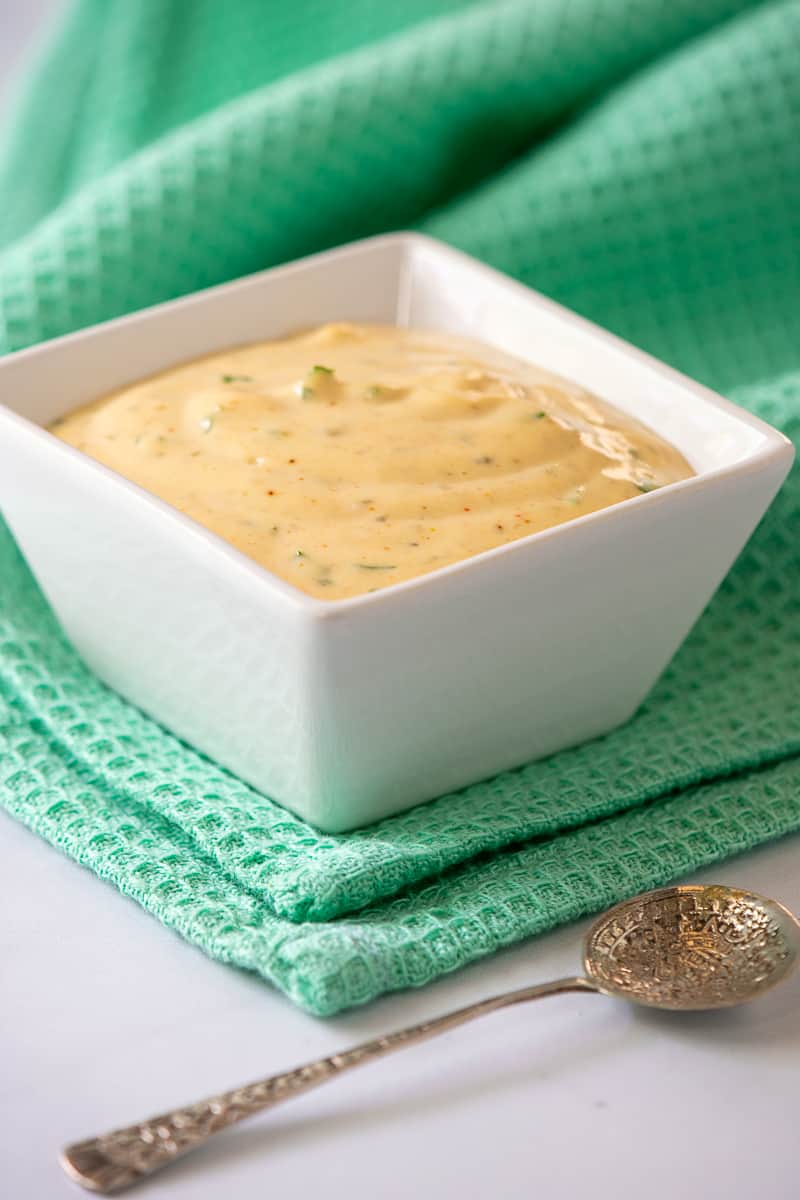 Chimichurri Sauce
Typically thought of to go with beef, chimichurri sauce is also excellent with fish! The herbs, lemon, garlic and just a few more ingredients come together in just two minutes. It's also make-ahead friendly.
By: Cooking for My Soul – GET THE RECIPE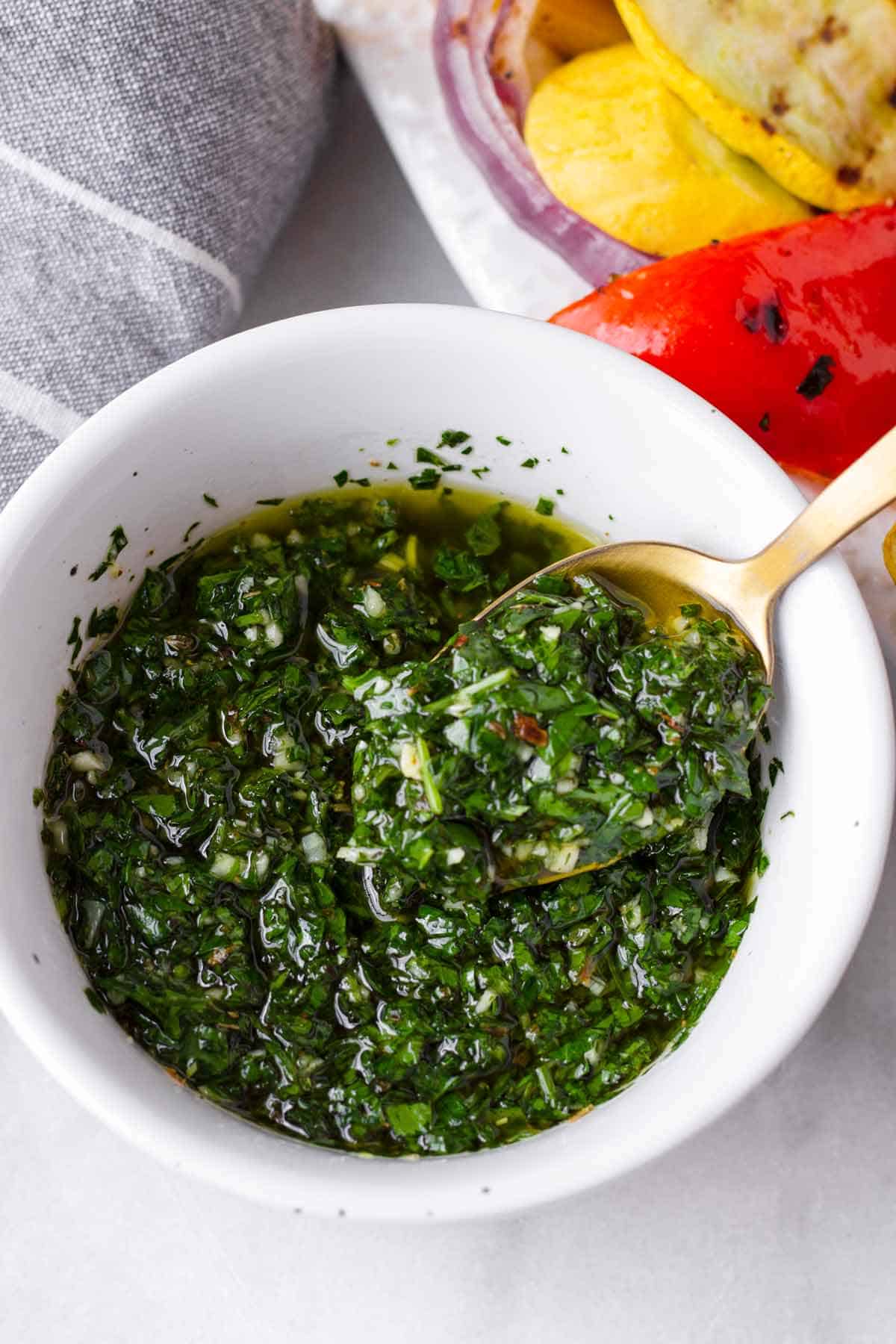 Creole Cream Sauce
You'll need just a few minutes to put together this amazing sauce. It includes tomatoes and a few other traditional Creole ingredients making it the sophisticated cousin of Cajun Cream Sauce (below).
By: Biscuits and Burlap – GET THE RECIPE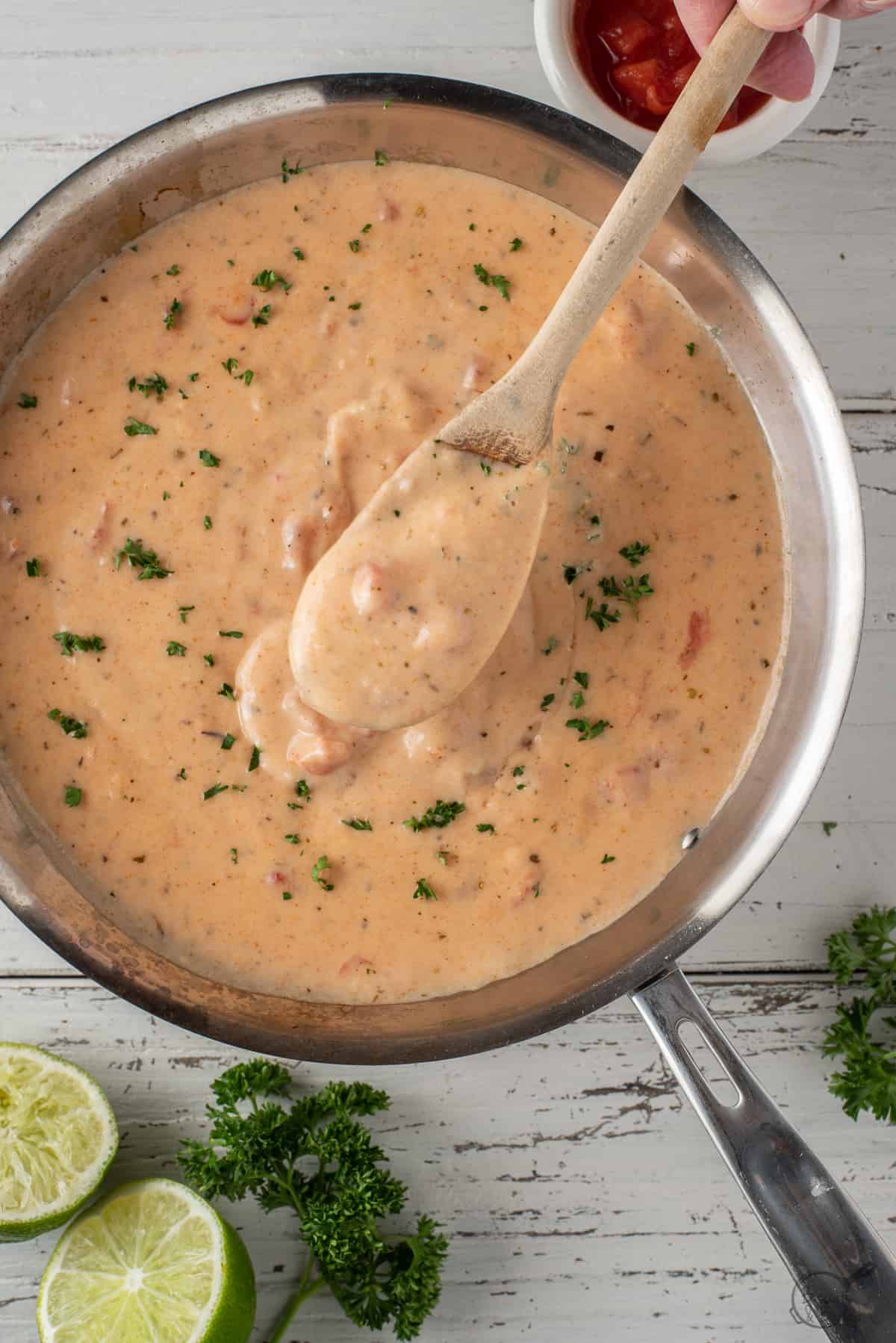 3 Ingredient Cocktail Sauce
Classic Cocktail Sauce is a staple ingredient in many coastal areas. It's absolute tangy perfection with any type of fish or other seafood. Cocktail sauce doesn't have to be complicated, and this one has just 3 ingredients.
(The link takes you to a guide on hosting an Oyster Roast, but you can use the "Jump to the Recipe" button to get the sauce recipe).
By: Biscuits and Burlap – GET THE RECIPE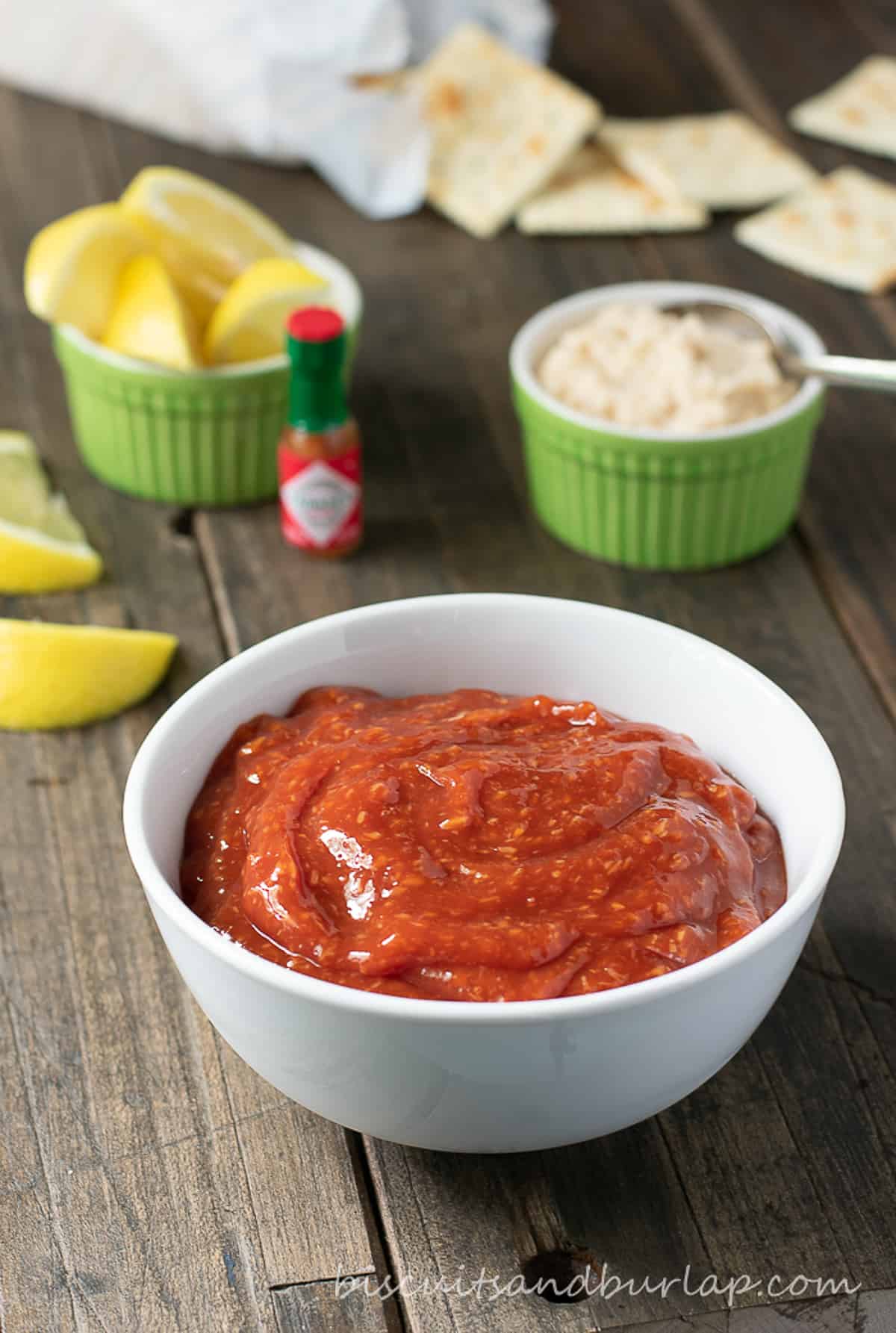 Classic Tartar Sauce
It's easy, it's homemade, and it's so much better than store bought! Tartar Sauce is the flagship of sauces to go with fish.
By: This Healthy Table – GET THE RECIPE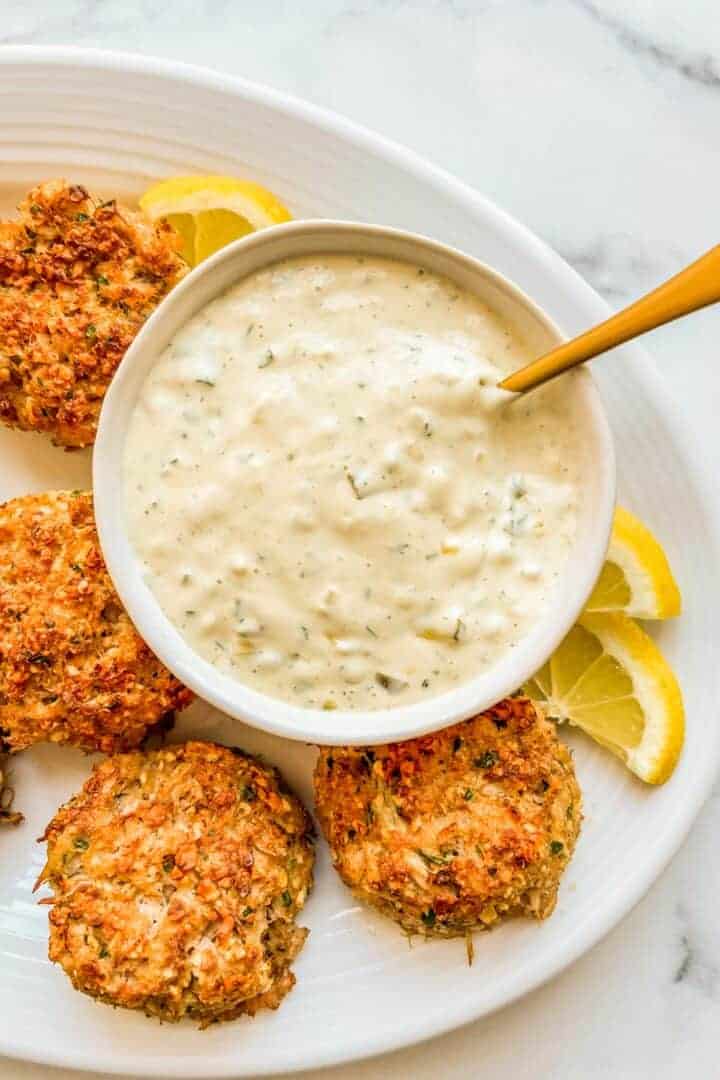 Creamy Poblano Sauce
This one has a southwestern twist being made from mild poblano peppers. Lime, cumin and a few other Mexican-inspired flavors make it the perfect choice for kicking your fish up a notch.
By: Biscuits and Burlap – GET THE RECIPE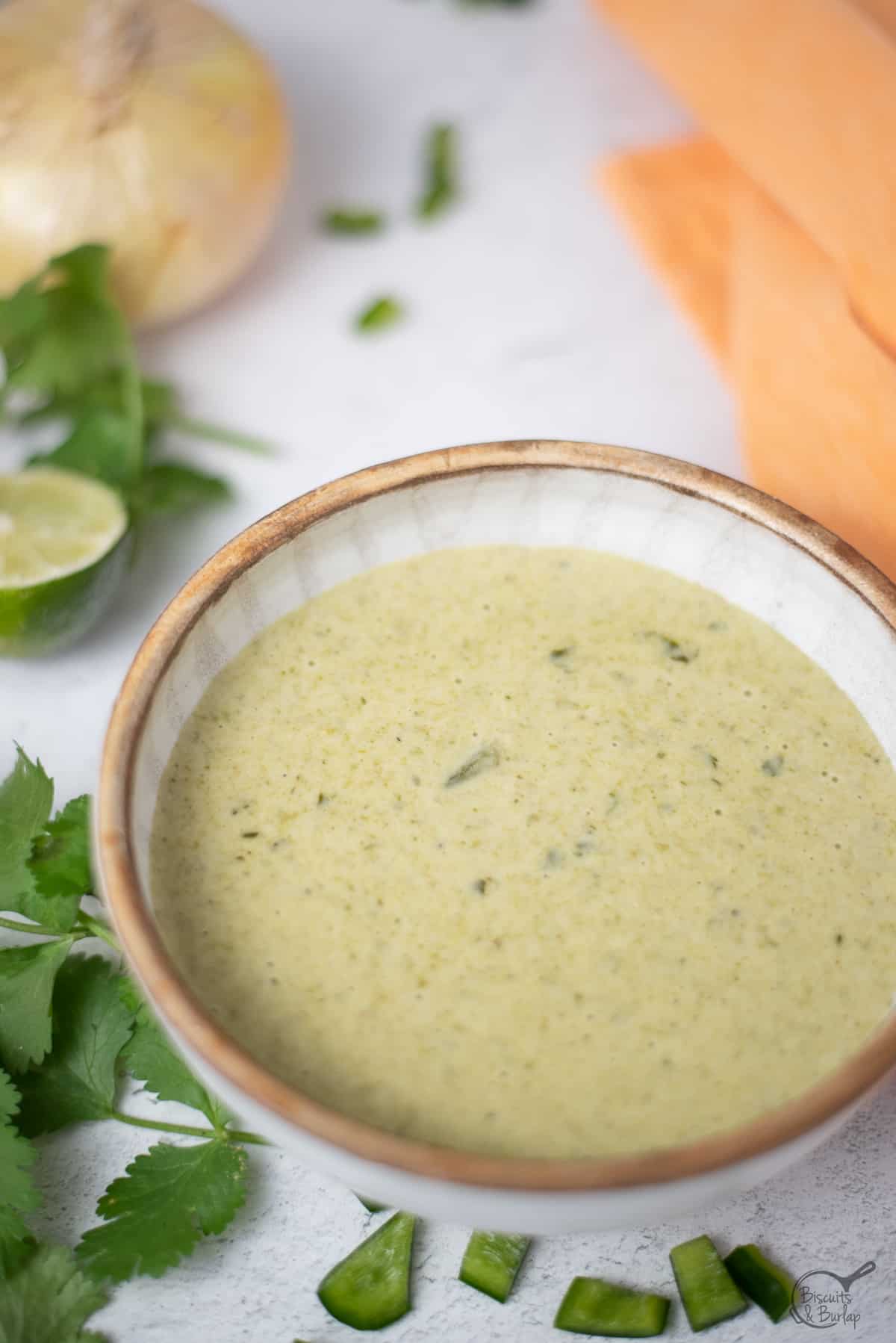 Cajun Cream Sauce
Best made in the pan where your seasoned or blackened fish was cooked to get all the flavor left behind. This best-of-the-best sauce is the "country" cousin of Creole Cream Sauce (recipe above).
By: Biscuits and Burlap – GET THE RECIPE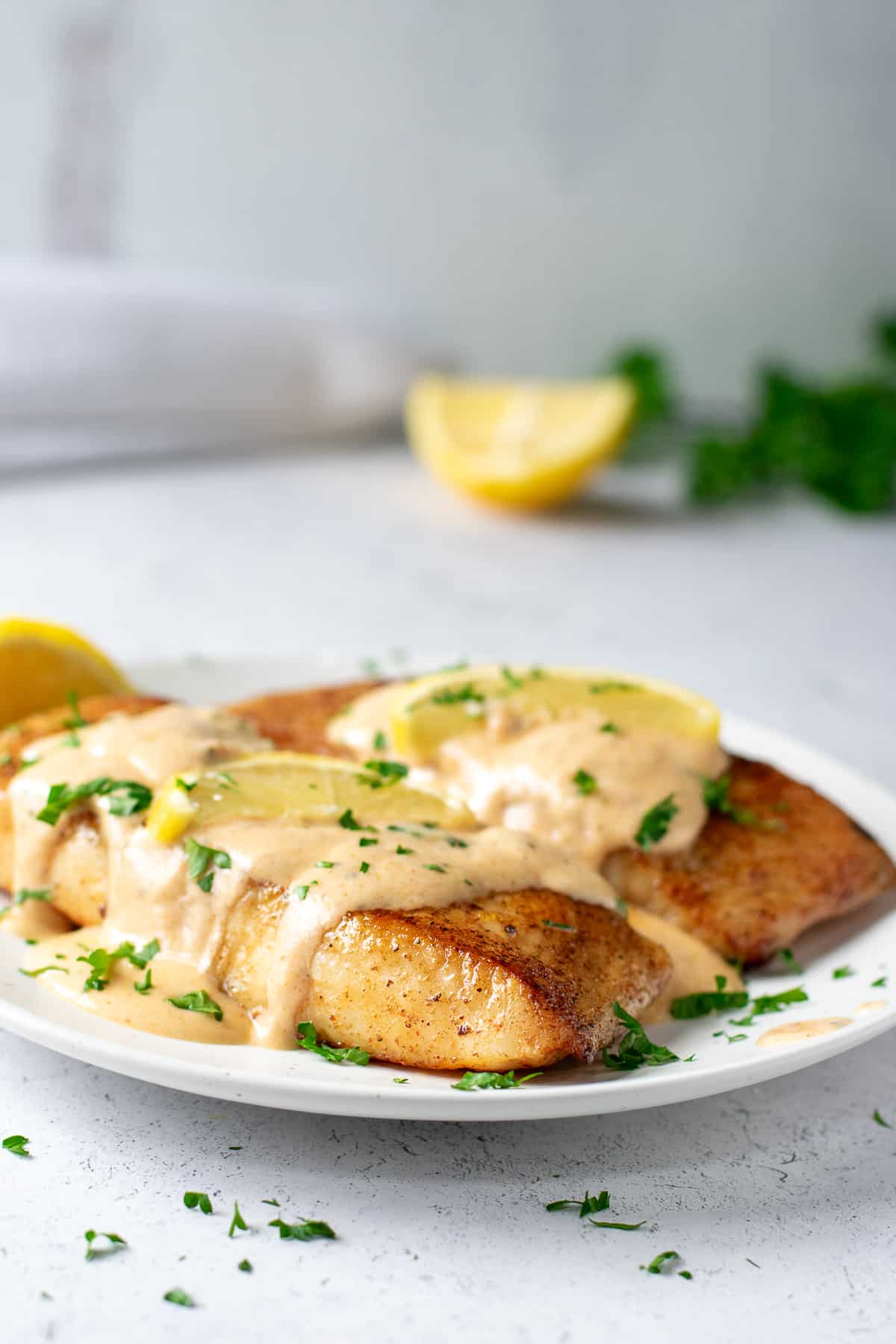 Romesco Sauce
Romesco Sauce is full of bold flavor and great texture. It will take any type of fish to new levels of exciting and interesting. Made with roasted garlic and red peppers you'll be amazed how wonderfully it all comes together.
By: Cooking for my Soul – GET THE RECIPE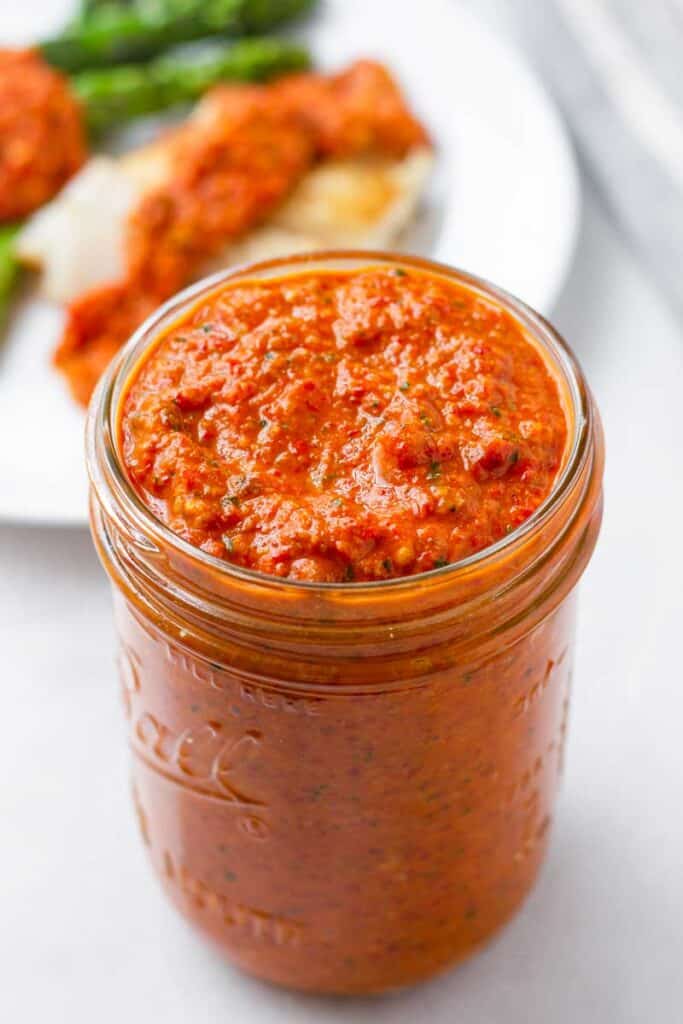 Baja Sauce
Tangy Baja Sauce is amazing on fish tacos, but can be served with any variety of fish prepared any way you like. Sriracha and a few diced jalapenos give it a real punch of flavor!
By: Biscuits and Burlap – GET THE RECIPE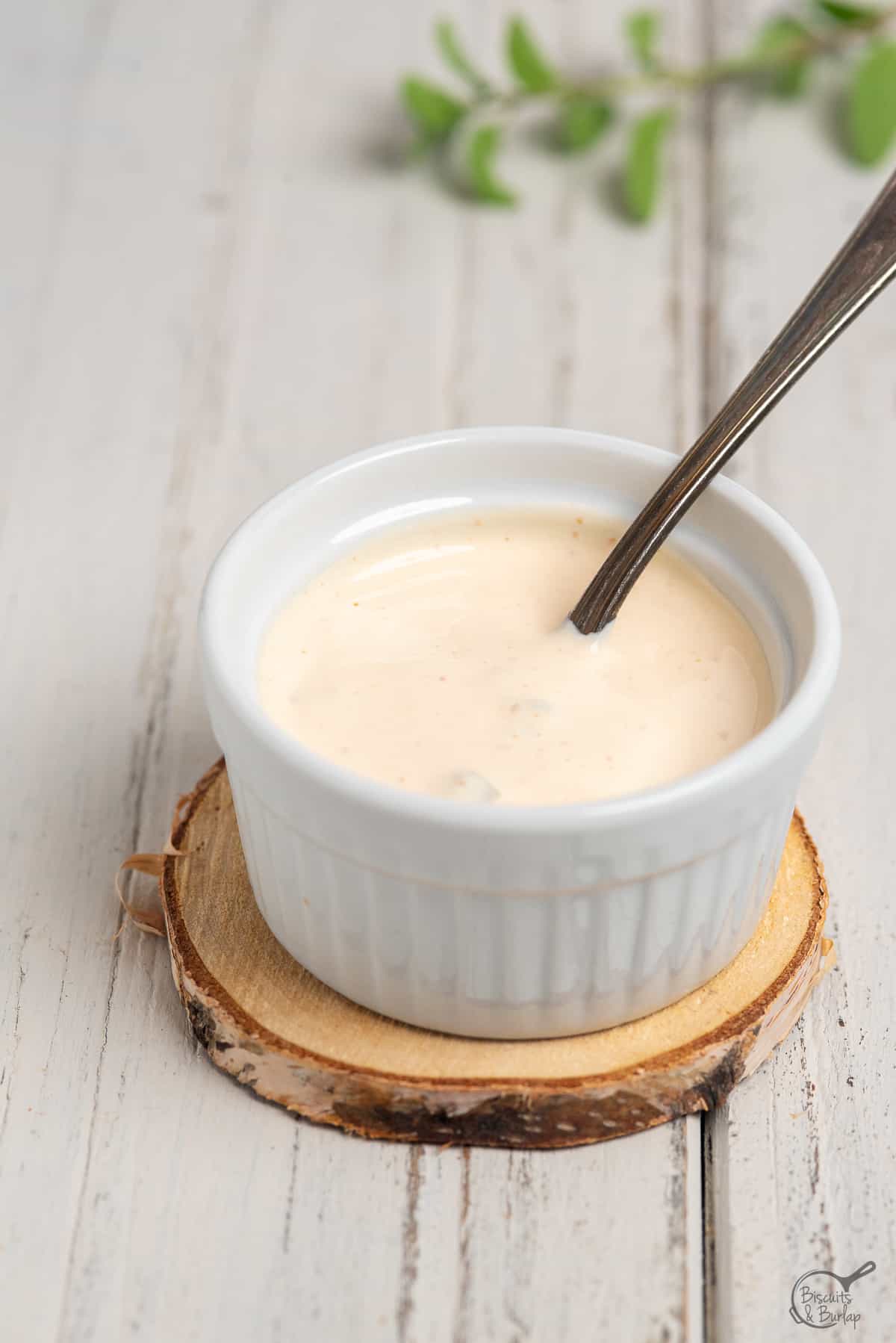 Yogurt Dill Sauce
Yogurt Dill Sauce is thick and creamy, yet light and healthy! Best of all is the amazing flavor – second best is that you can make it in just two minutes.
By: Entirely Elizabeth – GET THE RECIPE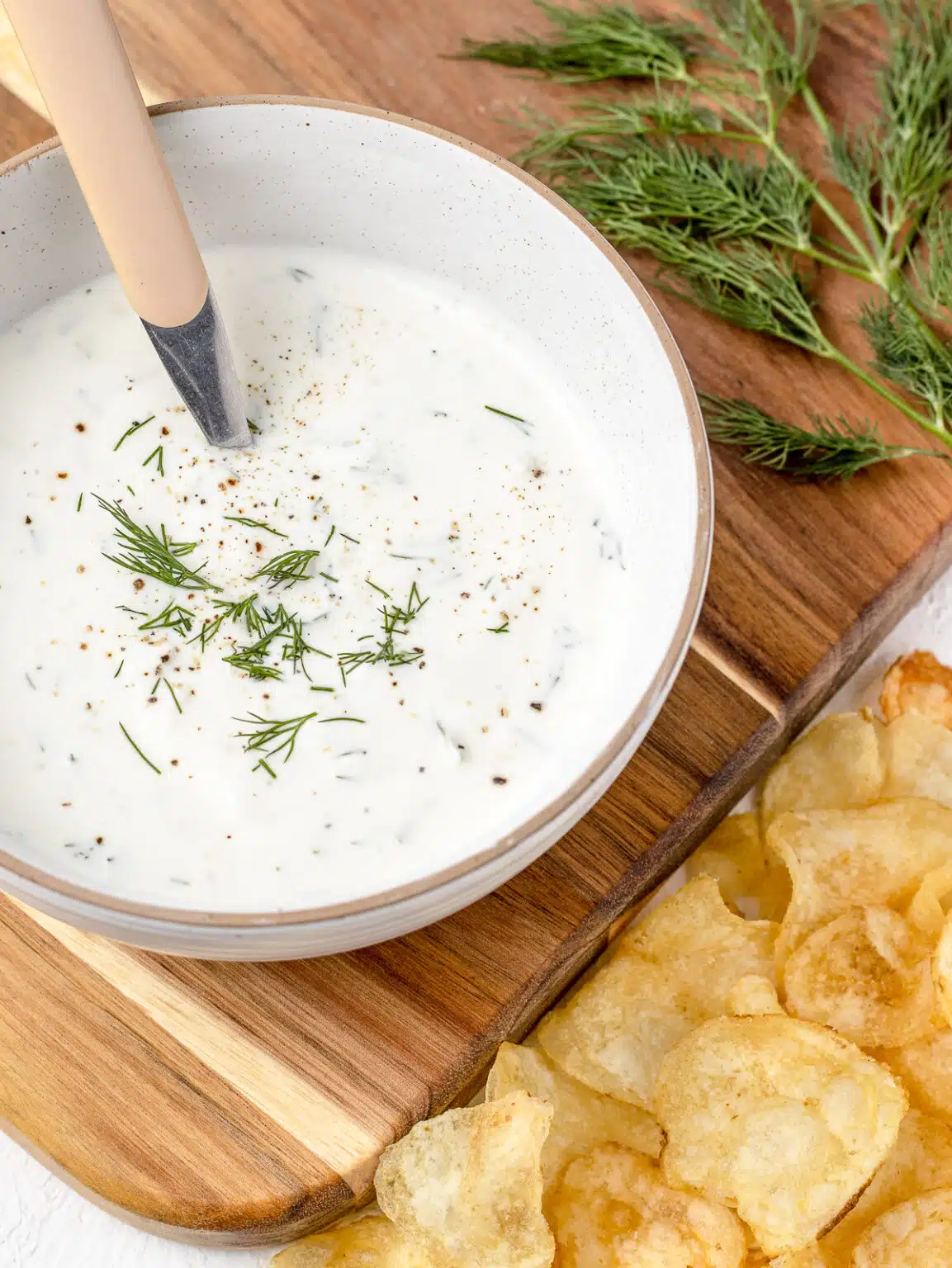 We're confident that you'll find the perfect sauce to serve with your fish. You may even have a hard time deciding which one to make – so make a few!
For a fun look at all of the sauces in the form of a Google Web Story you can watch here.
We love reading your comments, so be sure to leave one below, and as always, tag us when you post your creations on social media.