Whether you serve it with crab cakes, on a po'boy, with fried green tomatoes, or dip your french fries in it, remoulade sauce is the perfect Cajun complement to so many dishes!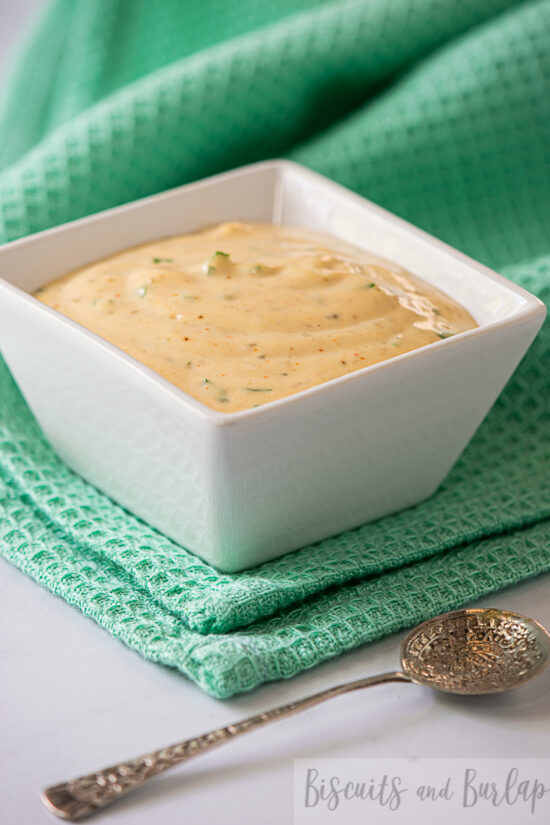 Exactly what is Remoulade Sauce?
Let's cut right to the chase… There are a million ways to make remoulade sauce. The only constant is that there is mayonnaise, mustard, parsley, and hot sauce in basically every version.
From there, you can add (or not) pickles or capers, green onions, lemon juice or vinegar, cayenne or horseradish, paprika, garlic, worcestershire… it really just depends on your taste!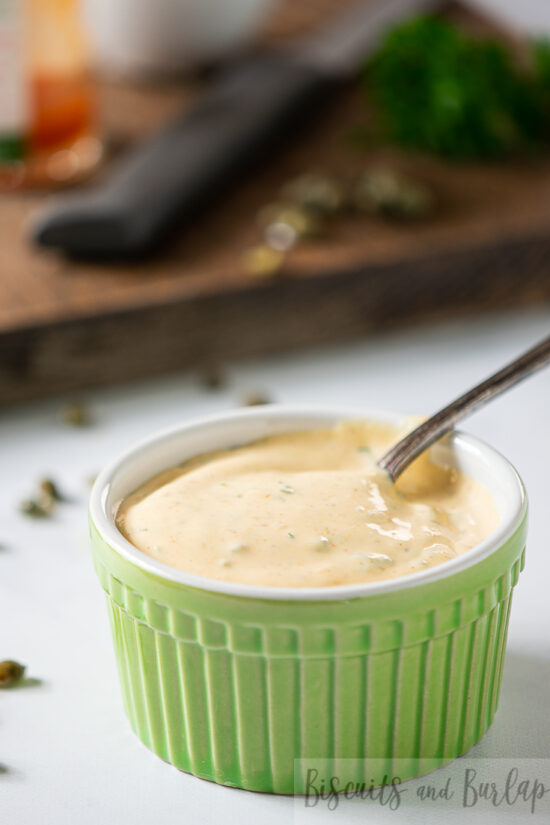 What do you eat it with?
Most recently I served it on these oyster po'boys, but it's also great on crab cakes, fried green tomatoes, fried squash, and homemade french fries! Make this remoulade sauce ahead of time because the longer it sits, the better it gets… let it sit for at least an hour before serving. Overnight is even better.
Love all Cajun and Creole foods like we do? We were able to get the Jambalaya Recipe from the famous New Orleans restaurant, Mother's, and they graciously allowed us to share. This is one you'll want to make on a weekend. It takes a while, but is well worth it.
About southern food:
Southern Food Then and Now is all about traditions, regions and the origins of our favorite cuisine!
You may find a few facts that will surprise you.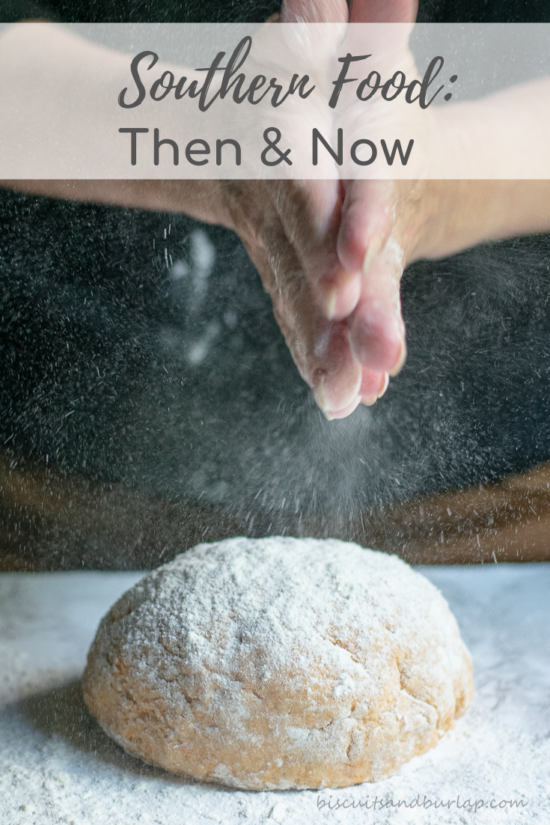 Remoulade Sauce
Remoulade sauce is a tangy Cajun sauce that goes well on sandwiches, with french fries, and is excellent with any type of seafood.
Instructions
Combine all ingredients in food processor. Blend well.

Chill for at least 1 hour.

What can you serve remoulade sauce with? Here are just a few ideas: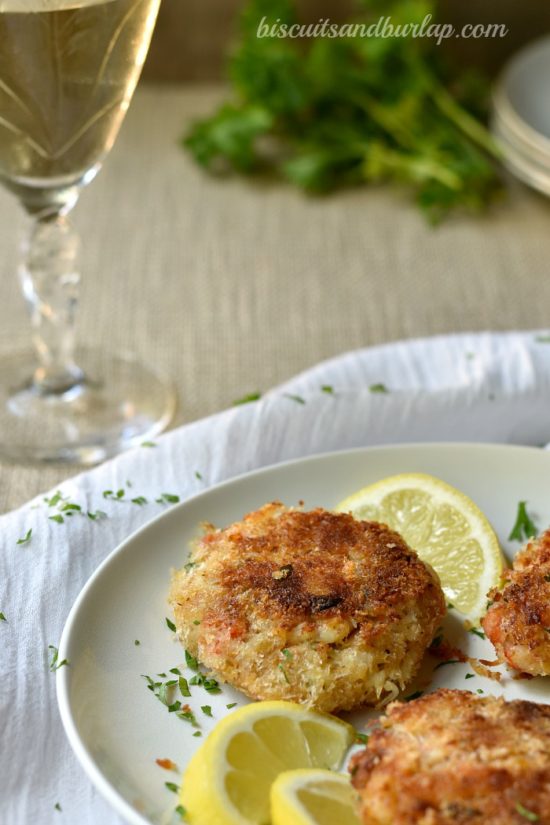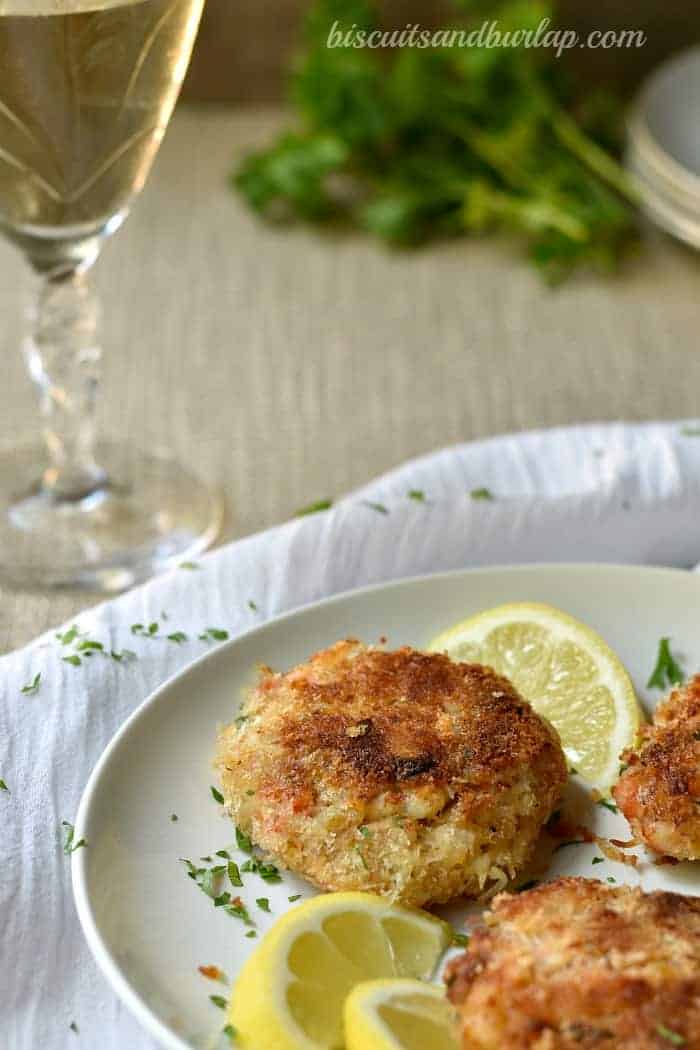 Looking for other Cajun favorites? Here are some of ours: