These fried green tomatoes are lightly battered with cornmeal, buttermilk, and Cajun seasoning so the tangy tomatoes can really be the star.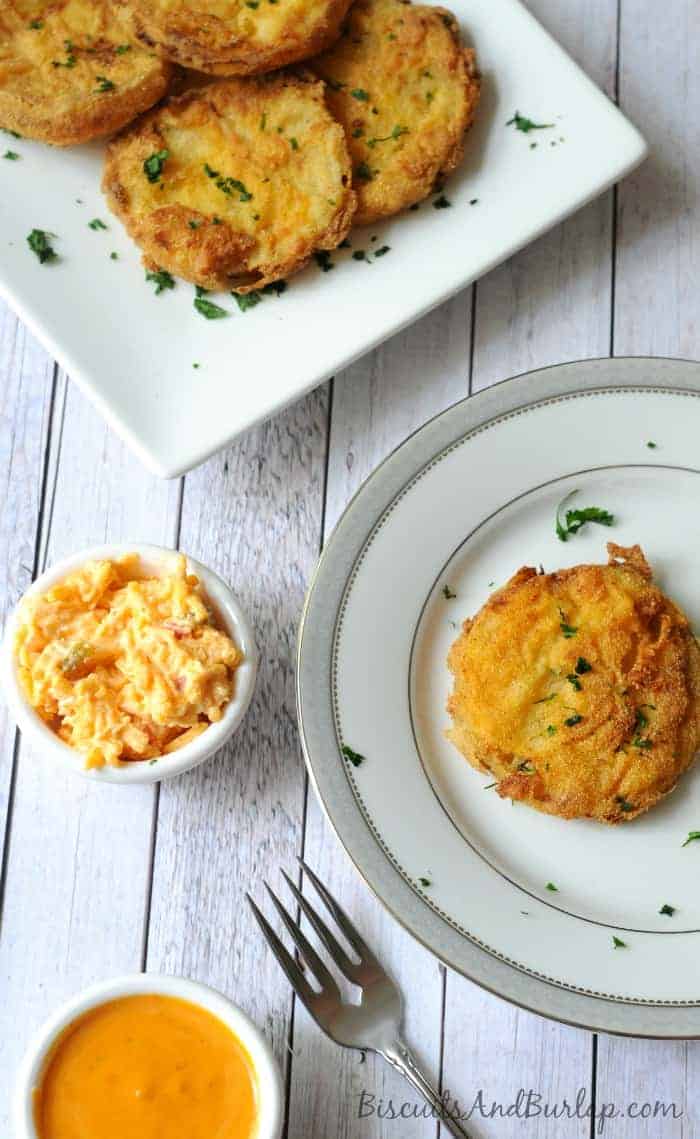 Here at Biscuits & Burlap, we are all about classic Southern recipes. Some we leave as they are, and some are updated. There is nothing more nostalgic to a Southerner than fried green tomatoes.
More than just a (classic) early 90's movie, fried green tomatoes are a tangy appetizer, side dish or sandwich topping with a satisfying crunch.
In fact, our sandwich, the Spicy Southerner combines these yummy tomatoes with spicy pimento cheese and bacon bourbon jam. Talk about heaven on a slice of bread!
What is a green tomato?
Oh, the age old question. Is it an unripened red tomato? Is it its own thing altogether? Well, the truth is, it can be either. It really just depends on what you have available and what your personal preference is.
When you use a fully mature green tomato (usually heirloom), you're going to get a taste an texture that is super similar to a red tomato. If that's your thing, go for it! I prefer to go for unripened tomatoes because they are firmer and more tart.
Are you getting our recipes each week?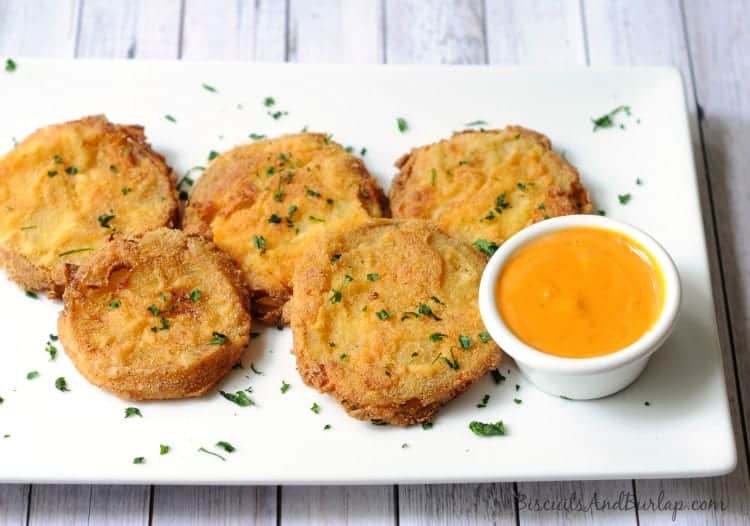 If you're not from around here, you may believe the stereotypes that we fry everything. To be honest, there's some truth to that. You don't have to go far in the South to find fried okra, chicken, pork chops, pickles, Oreos... Yes, I said Oreos. Don't judge us.
But to be honest, my family tries to stay on the healthy side and we've never been huge fans of fried food. That's why I prefer to make that batter as light as possible... Sure it's still dipped in fat, covered in carbs and cooked in oil, but you can taste what's underneath and that's what's important. (For more on southern food traditions be sure to read Southern Food Then and Now.)
So for this batter, I used the same one I did on the oysters in my Fried Oyster Po'Boys... The wet part is buttermilk, eggs, and hot sauce and then the dry breading is cornmeal, flour, and Cajun seasoning.
Light, simple, a little spicy, and totally delicious. We also use that perfect blend on Crispy Fried Pickles. Have you tried those?
We do love our Cajun seasoning. For another fun way to use it, check out Blackeyed Pea Hummus. Even if you don't love blackeyed peas, you'll love it. And, Grilled Cajun Pork Chops? They're so yummy and would pair perfectly with Fried Green Tomatoes.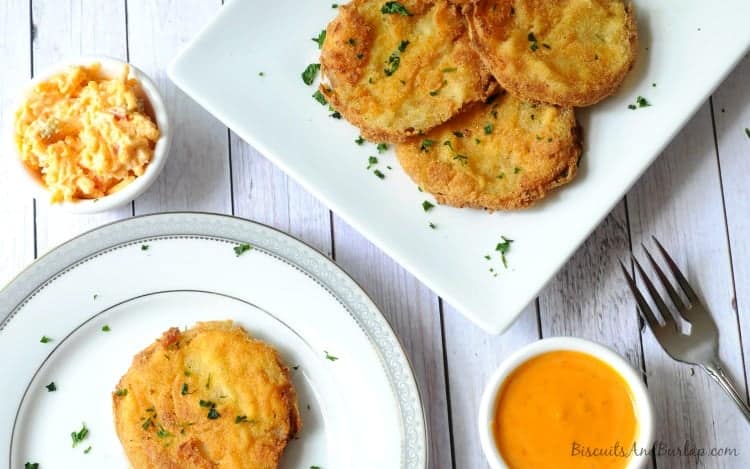 All about the sauce!
Sipsey from the movie Fried Green Tomatoes used to say it, and it's so true... It's all about the sauce! To me, there is nothing made for these delightful, crispy little things more than remoulade sauce. Don't know where to buy it? Make your own! I'll show you how.
If you're here it's because you love tomatoes, so you'll also want to check out these delicious Baked Tomato Slices with Parmesan and this beautiful and rustic Goat Cheese Tomato Gallette.
Don't leave without signing up for our updates!
📖 Recipe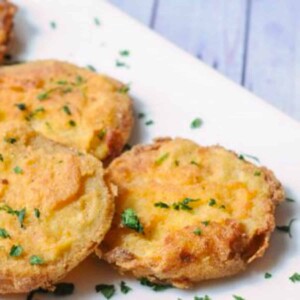 Fried Green Tomatoes
These fried green tomatoes are lightly battered with cornmeal, buttermilk, and Cajun seasoning so the tangy tomatoes can really be the star.
Instructions
Heat enough vegetable oil to fill a large skillet ½ inch deep.

In a shallow bowl, combine cornmeal, flour, and Cajun seasoning.

In another shallow bowl, combine buttermilk, eggs, and hot sauce.

Submerge tomato slices, one at a time, in buttermilk mixture. Allow excess to drip off.

Move tomato slices, one at a time, into cornmeal mixture. Coat well and transfer to hot oil.

Fry until edges begin to brown, then flip. Remove to paper towels to drain after both sides are golden brown.

Serve with remoulade sauce, pimento cheese, bacon jam, or all 3!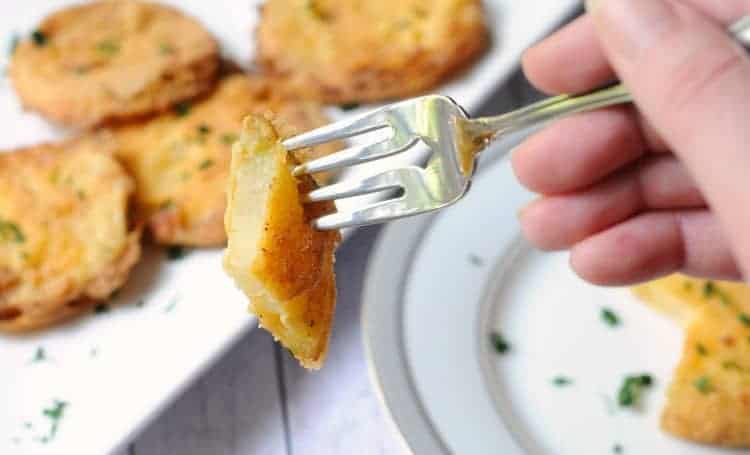 If you love fried green tomatoes, you'll love these other Southern classics too!
Click here for a round up of 20 Southern Appetizers.