Bourbon and ginger ale is a staple here in the South. This twist with Georgia peaches is exactly what you need this summer.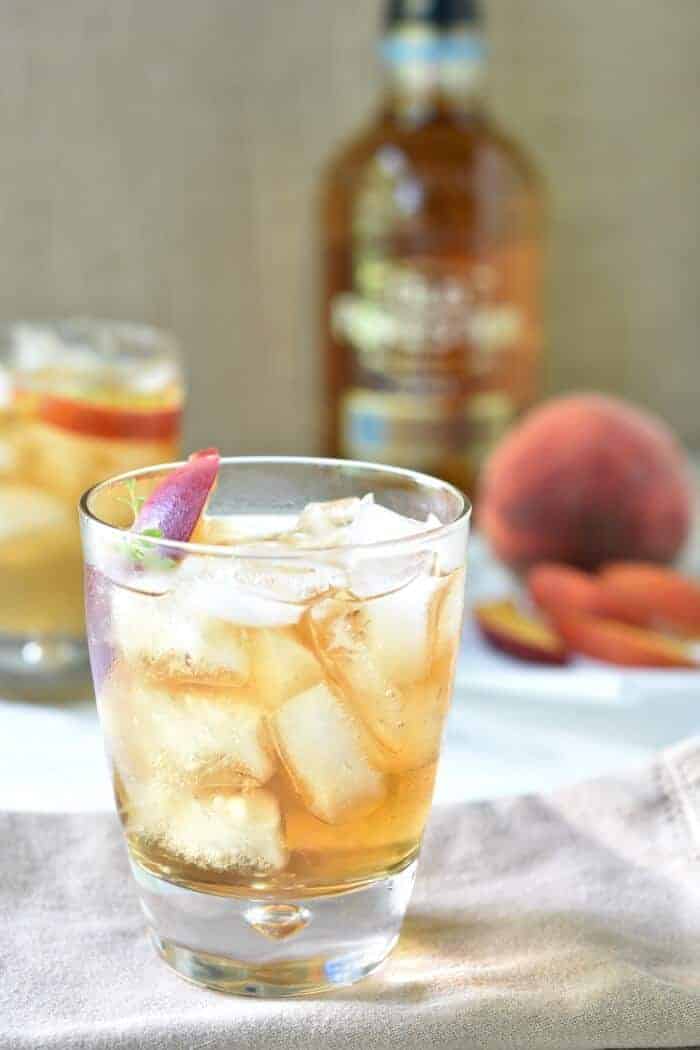 I love grilled fruit… Something about the smoke of the grill and the sweetness it brings out just makes the fruit come to life. And grilled peaches are among my favorites. If you haven't checked out my Grilled Caramelized Peaches with Toasted Pecans and Vanilla Ice Cream, do it now. They're incredible!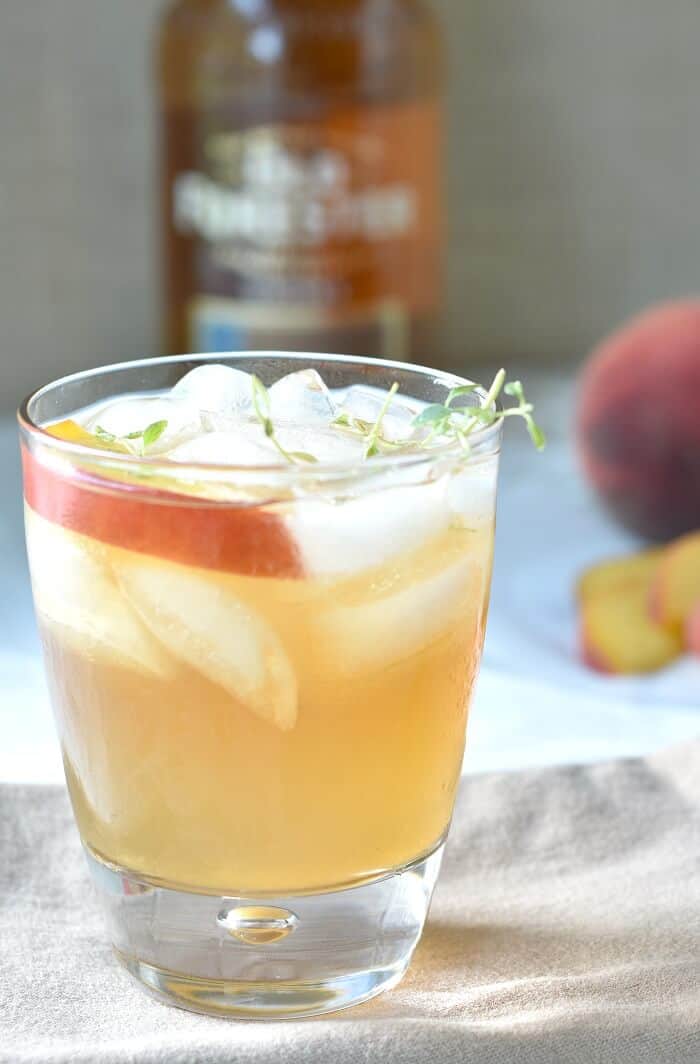 For a cookout over the weekend I wanted to do something special that everyone would love. We were firing up the grill for wings and burgers anyway, so I went ahead and threw some peaches on. Cut them in half first (Hint: Always do this with freestone peaches. Otherwise, you'll spend way too much time and effort trying to take apart the halves and cut out the pits) and rub a little butter on the cut sides. I left them on just long enough to get grill marks and get a little soft… About 8 minutes.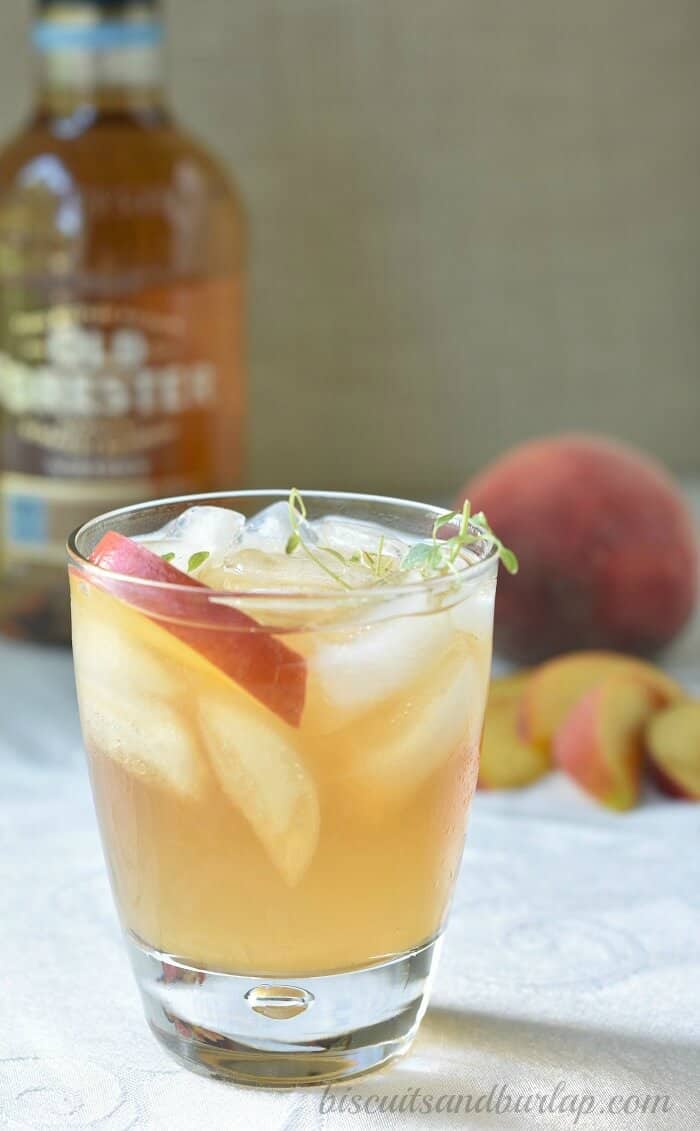 Meanwhile I also made thyme simple syrup. This is super, well… simple. Equal parts sugar and water, a handful of thyme, and enough heat to melt the sugar. Once it gets good and hot, take it off the heat and let the thyme soak while it cools to room temperature. Then strained out the herbs and voila! Thyme simple syrup.
Muddle the peaches with the simple syrup and the bourbon. Then, put the mixture in a cocktail shaker with some ice and give it a few shakes. Strained out the peachy, bourbony goodness into a highball glass. Top it with ginger ale (I used Vernors to get plenty of ginger flavor), a slice of peach, and a sprig of thyme.



Grilled Peach Bourbon Cocktail
Ingredients
2

peaches

halved

2

oz

thyme simple syrup

2

oz

bourbon

ginger ale

fresh peach slices and thyme for garnish
Instructions
Rub a tiny bit of butter on the cut side of the peaches and place that side on the grill grate.

Grill 8 minutes, or until grill marks are prominent and peaches are slightly softened.

Muddle peaches with bourbon and simple syrup.

Pour mixture into cocktail shaker with ice. After a couple shakes, strain into highball glass.

Top with ginger ale and garnish with fresh peach and thyme.
Know a bourbon lover? Of course you do…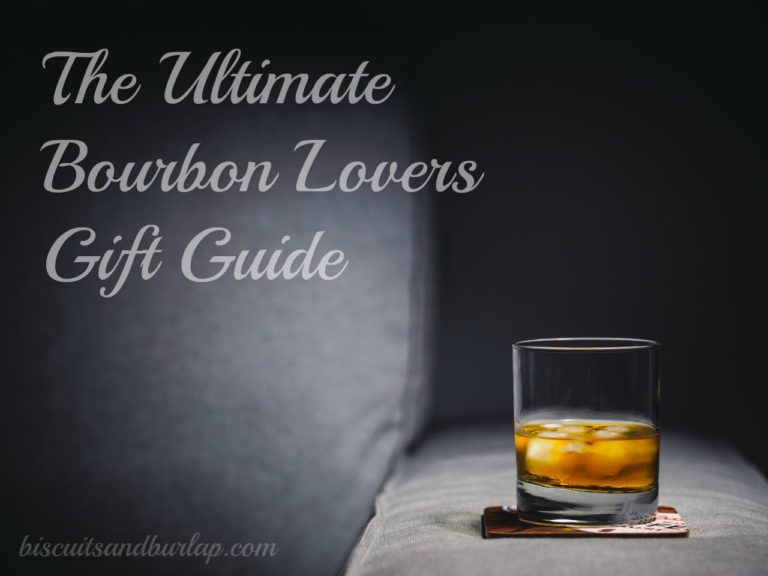 Check out these other great recipes!