These grits are a fun twist that pair well with a variety of dishes. Copycat recipes are always interesting, and this one is so easy and tasty it will have you wondering why you would ever eat plain grits.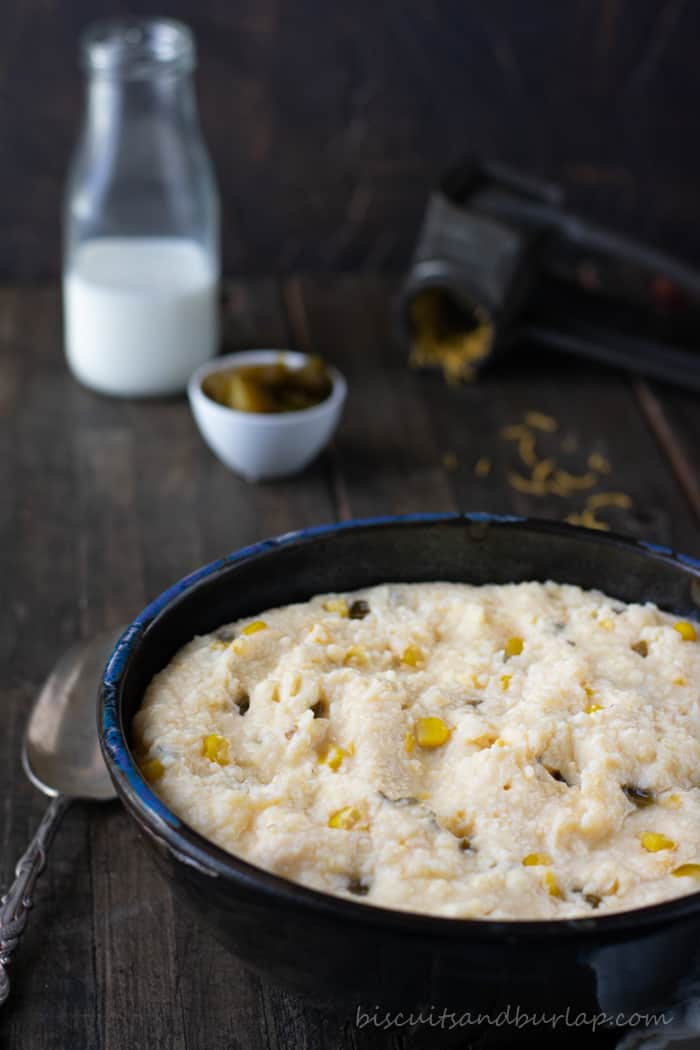 Grits with corn? If that's what you're thinking I totally get it. The first time I saw it on the menu at our local Marlow's Tavern that's exactly what ran through my mind. After all, grits are made from corn. So, how could you possibly have grits with corn? But, being the adventurous soul that I am, I ordered them. I had them as a side dish with a chicken entree.
Well, y'all guess what? It was amazing! You can imagine the kick the jalapeno peppers gave to this cheesy southern favorite - but the corn! Not in the least bit redundant like I thought it would be - the corn added interesting texture.
For more on how grits came to be part of our southern culinary heritage you'll want to read Southern Food Then and Now.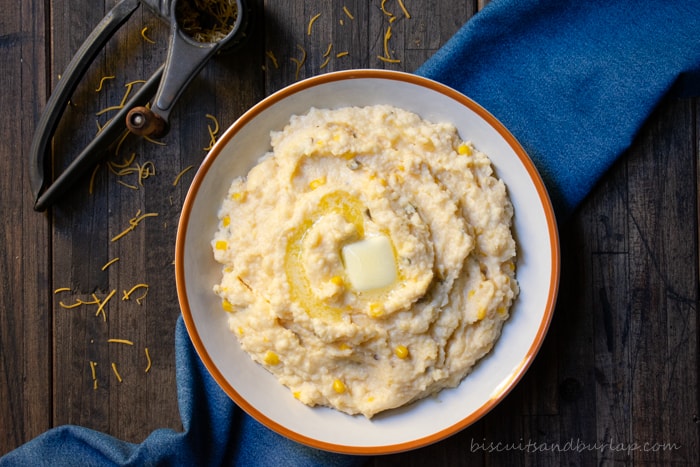 Copycat Recipes
Here at Biscuits and Burlap we typically take inspiration from other dishes and recipes and then go off in our own direction. A couple of exceptions are our Ruby Tuesday Chicken Fresco copycat recipe. There's also that great cocktail that Sara made a copycat of - the Cathead Cooler. But, cocktails are a different story, because an ingredient list is usually provided on the bar menu.
It took a few tries, but I finally settled on a version that tastes very close to the ones at Marlow's Tavern. I hope you'll love them and think of lots of times to cook and enjoy.
This post contains affiliate links, which means if you click on an affiliate link and buy something, we may receive a very small commission. It does NOT result in additional charges to you or cost you anything extra. Click here for our full privacy and disclosure policy. As an Amazon associate we earn from qualifying purchases.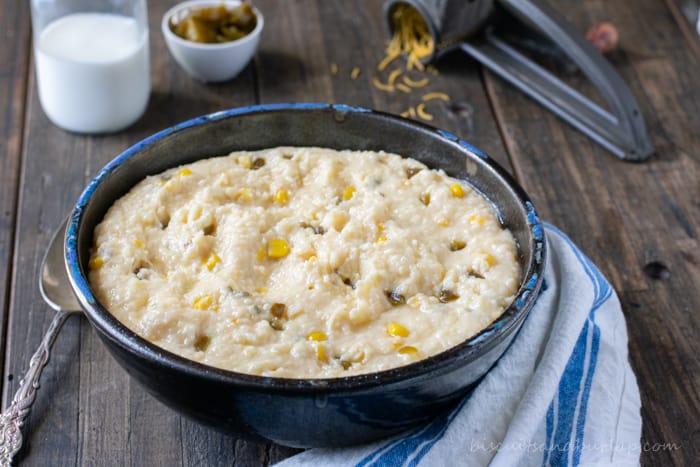 Notes and items you may need to make these grits:
📖 Recipe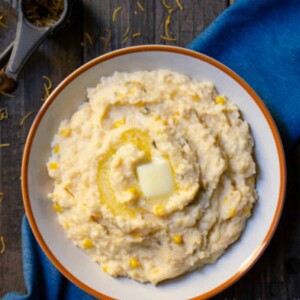 Grits with Cheese, Corn and Jalapeno Peppers
A deliciously different side dish with a spicy kick. Pair it with a wide variety of entrees to add an interesting twist to any meal.
Instructions
Stir water, half and half and salt together in medium to large saucepan and bring to a boil.

Stir in grits and reduce heat to low to medium low, whisking to remove any lumps.

Cook for 5-6 minutes, stirring with whisk occasionally

Add cheese and stir until melted and incorporated.

Remove from heat and stir in corn and diced peppers.

More recipes you'll want to try: