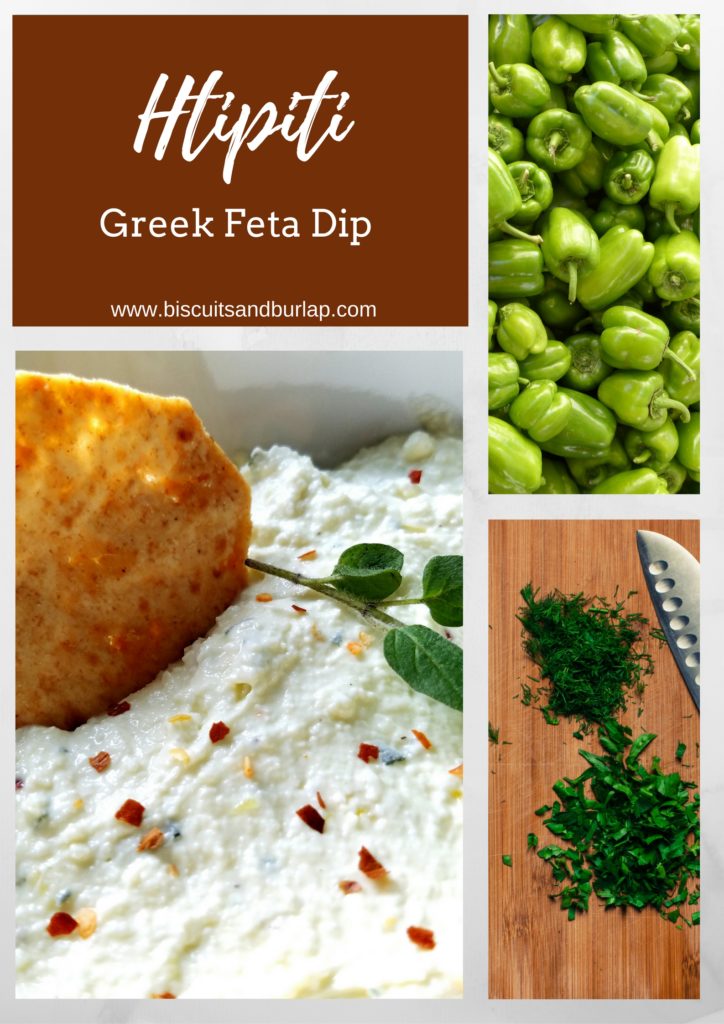 Now, if you have been following Biscuits & Burlap for a while you may have looked at the title of this post and thought "that sounds familiar..." Well, there's a reason for that. This is actually a post from way back when we first started the blog (OK, "way back when" is only like 2 years ago).
I wrote a post then called "Greek Night," which consisted of 3 recipes. One was this spread, a delicious crowd-pleaser called Htipiti. Another was a simple Greek pasta salad and the last was my mom's famous Greek Mahi Mahi.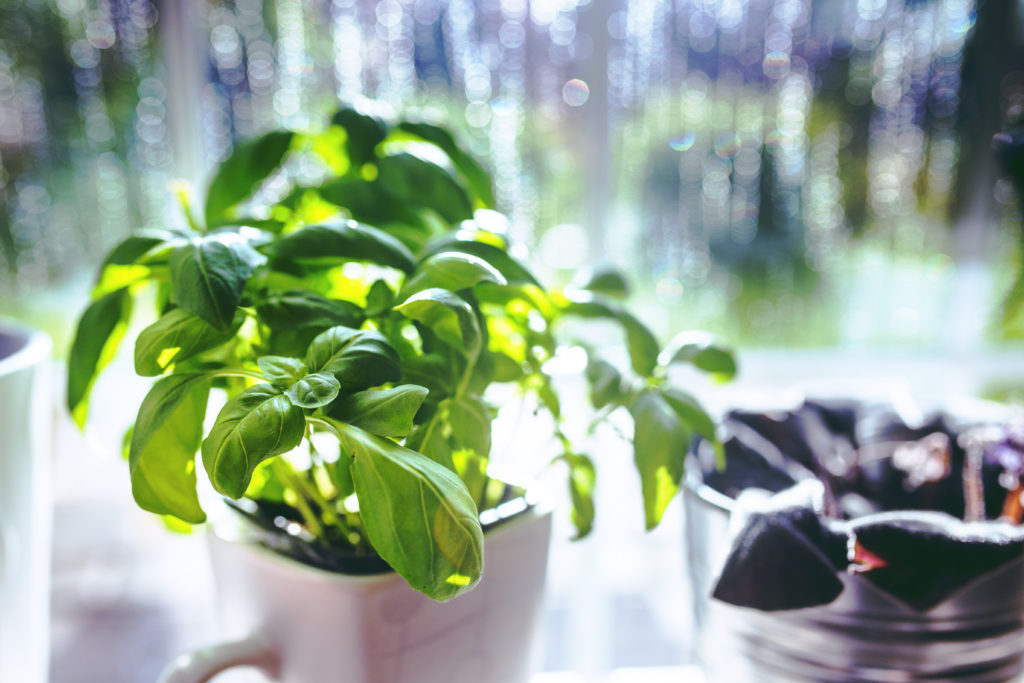 If you've read our "About Us" section, you know that my mom and I started this blog a couple years ago not really planning on it being something we shared with the world. In the past 6 months, however, we have gotten serious about improving our content, expanding our social media presence, and growing our network. We even attended a DIY Blogger Conference in Atlanta a couple weeks ago called "Haven," our first big investment as a blog, where we learned so much!
We'd love it if you stay in touch.
You, our readers, may or may not have noticed some changes since we returned from Haven. Our theme has changed. Our newsletter has improved. Our Facebook posts consist of mostly our own content, our Instagram is more active, and we even have a Twitter feed. Our content is improving, too, and with that comes the problem...
Those damn old posts.
Those looming monstrosities from 2 years ago that we just can't seem to shake. Now, the problem is not the subject of the posts. Those recipes are delicious. Those projects are creative. And remarkably, many of them still get found on Pinterest and Yummly and all the other places we posted them way back when. But only God knows how when the pictures are terrible.
But then this week, I decided to make htipiti again for the first time in 2 years. Drumroll please....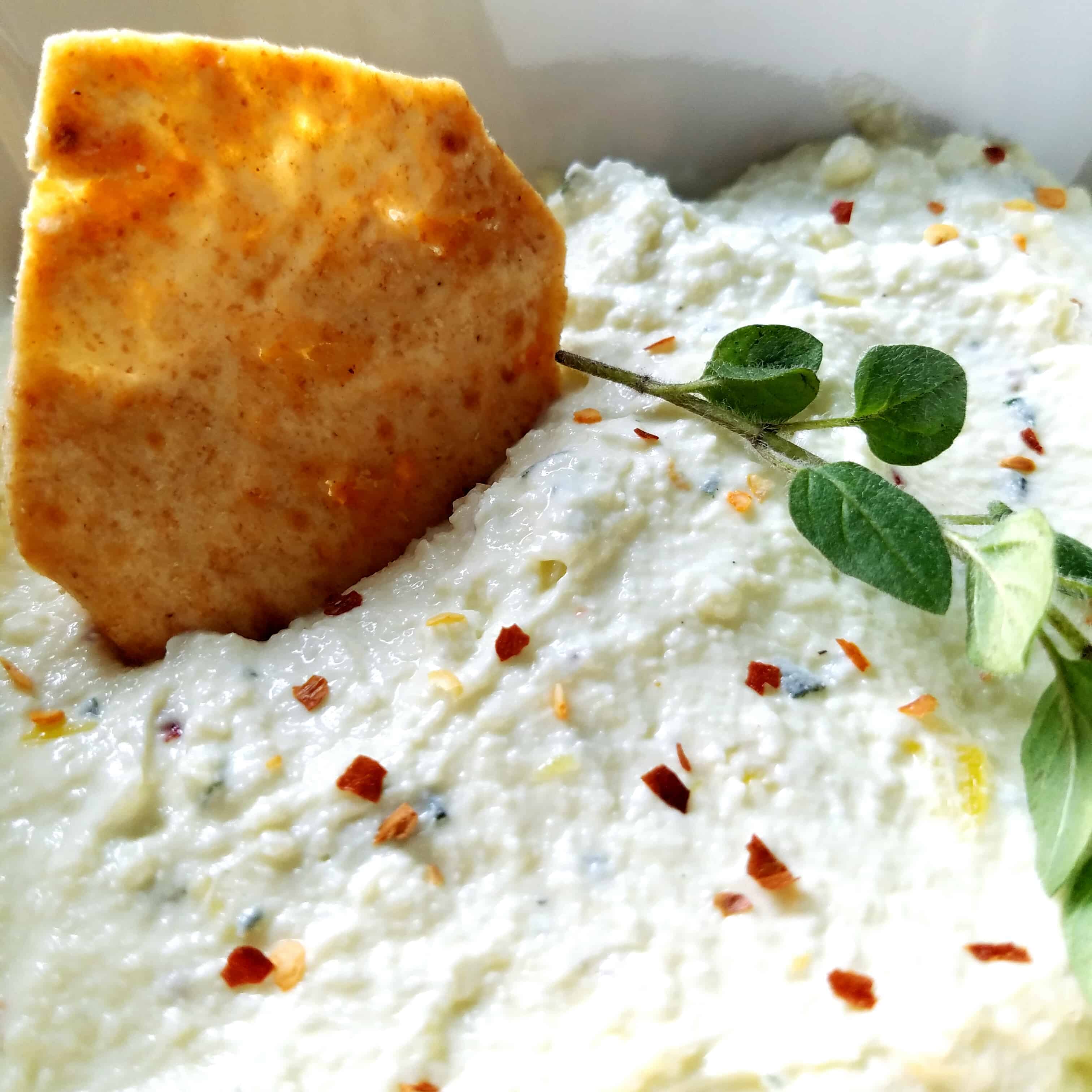 *Angels sing in chorus* Ah... that's better.
Now I'm by no means calling myself a master photographer and to be honest, I still took this with my phone. But what an improvement!
Anyway... on to the recipe!
Htipiti is a favorite of mine. Its embarrassingly easy but always a crowd pleaser. This recipe only makes a cup, so plan accordingly.
First, you chop some fresh oregano, garlic, and pepperoncini peppers. Then, you put them in a food processor with feta cheese, olive oil, lemon juice, and salt, pepper, and red pepper flakes. Then, you blend until creamy.
Seriously, that's it! Sometimes, depending on where I get my feta cheese, it is a little too dry to blend smoothly- just add a little extra olive oil, lemon juice, plain Greek yogurt, or even a little of the juice from the pepperoncini jar until it gets the texture you want
📖 Recipe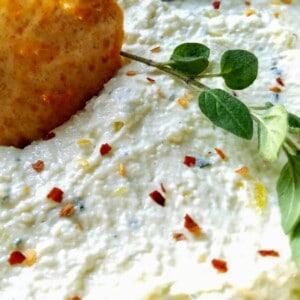 Htipiti - Greek Feta Dip
A simple feta dip or spread goes great with pita chips or veggies.
Ingredients
8

ounces

feta cheese

2

Tablespoons

lemon juice

1

clove

garlic, minced

1

teaspoon

fresh oregano, chopped

½

teaspoon

crushed red pepper flakes

optional

freshly ground black pepper, to taste

1

teaspoon

pepperonicini peppers, finely diced
Instructions
Combine all ingredients in a food processor and blend until smooth.

Service with fresh veggies, pita bread or pita chips.
Thanks for sticking with us through the good, the bad, and the ugly. Don't miss a post by clicking here.
Looking for other Mediterranean-inspired dishes?