Stay hydrated and feel like you're having a spa day by making infused water at home! It's so easy and we have got some great inspiration for you.
Why Infused Water?
For people like me who don't love plain water, it's a great way to trick your body into staying hydrated.
It tastes delicious but has super low calories!
It boosts your metabolism and helps flush out toxins.
It's so pretty!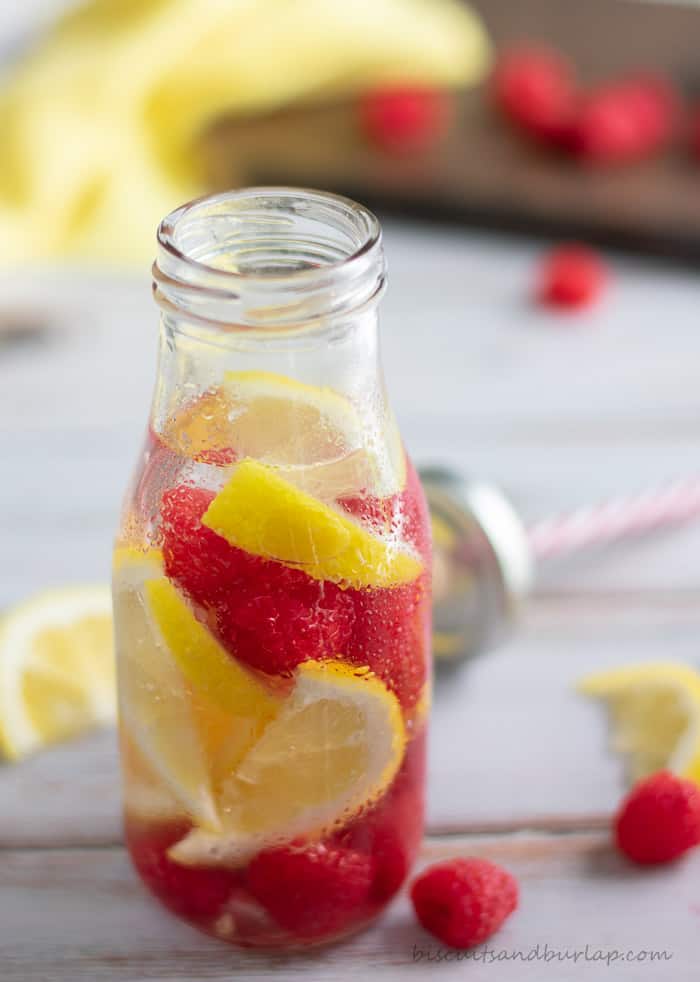 Remember that the longer you let it sit, the more flavor there will be, but if you let it sit more than a couple days it may start tasting a little different... Pay attention to the fruit and herbs you put in the water. When the leaves start getting brown they are changing the taste they give to the water. When the berries start getting swollen they are doing the same. After a couple days I usually strain the fruit and herbs out of the water and just save the water itself , but for no more than another couple days.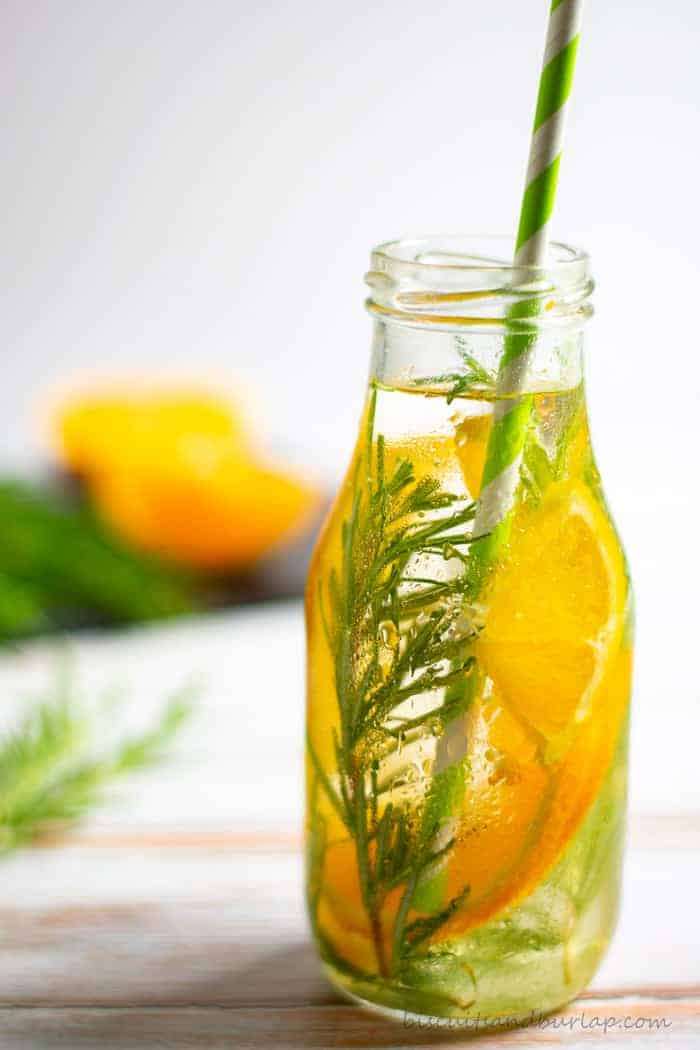 This post contains affiliate links for your convenience. Click here to read our full disclosure policy
I'm linking here to several of those bottles designed for making and chilling infused water. We've done it both ways - just pour the water over your fruit and herbs or use the special bottles. Both work great. It's more a matter of personal taste if you would rather not have little particles of fruit in your water. Check these out:
There are endless combinations out there for infusing your water including fruit and herbs, but here are a few of my favorites:
1. Raspberry Lemon Infused Water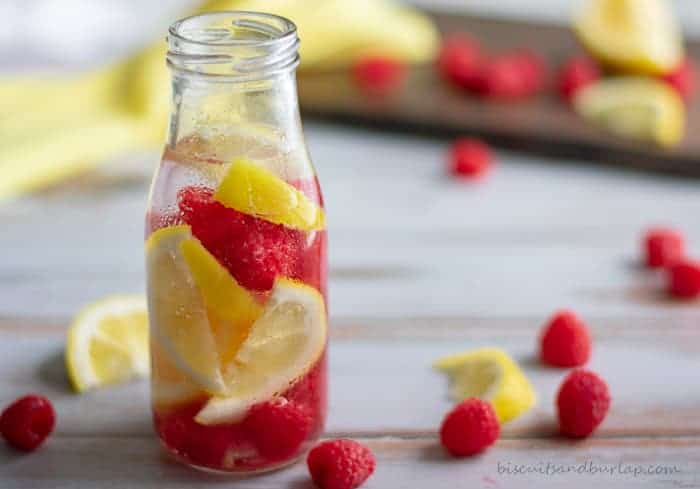 2. Blueberry Lime Infused Water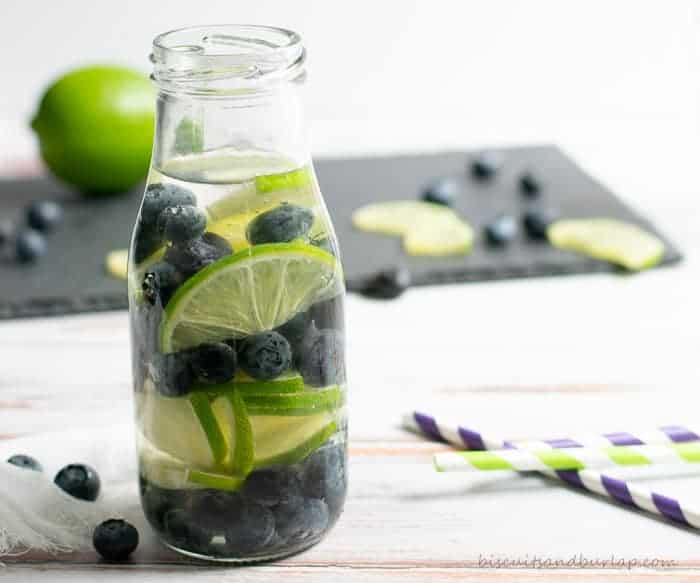 3. Pineapple Mint Infused Water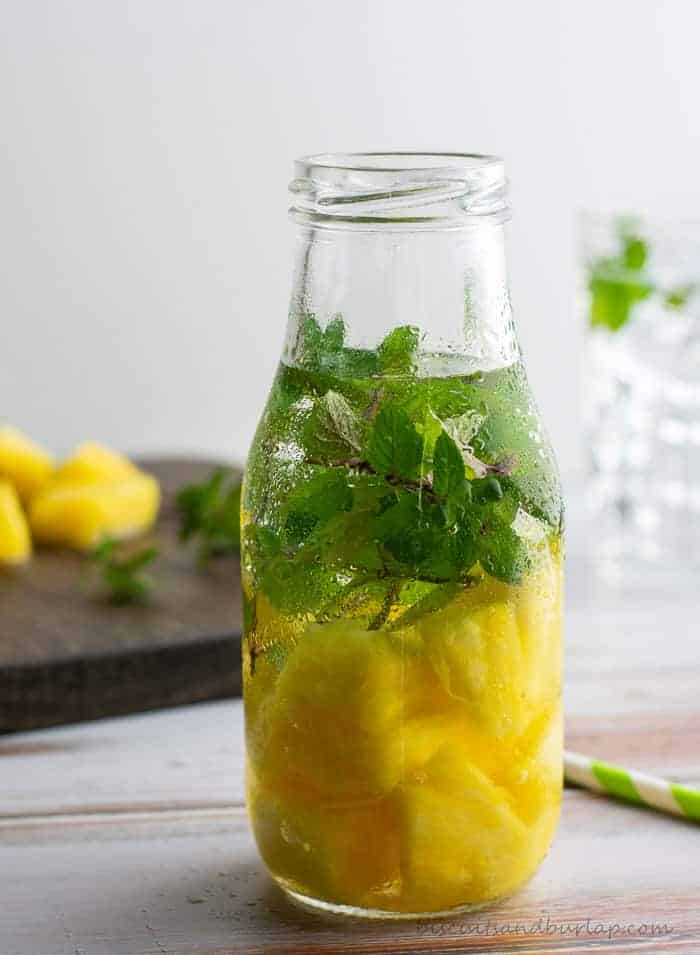 4. Orange Rosemary Infused Water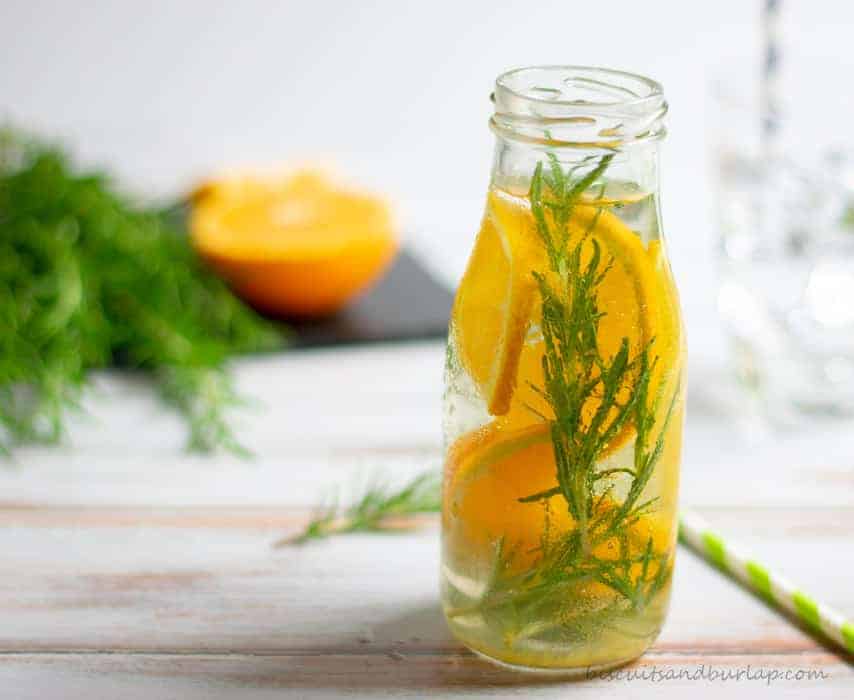 Here are some other fruit-filled recipes for you!