We love our nachos around here, and we love cajun food, so these chicken nachos check off both those boxes. We usually make a meal out of hearty nachos like these, but you could make the same amount as appetizers for more people.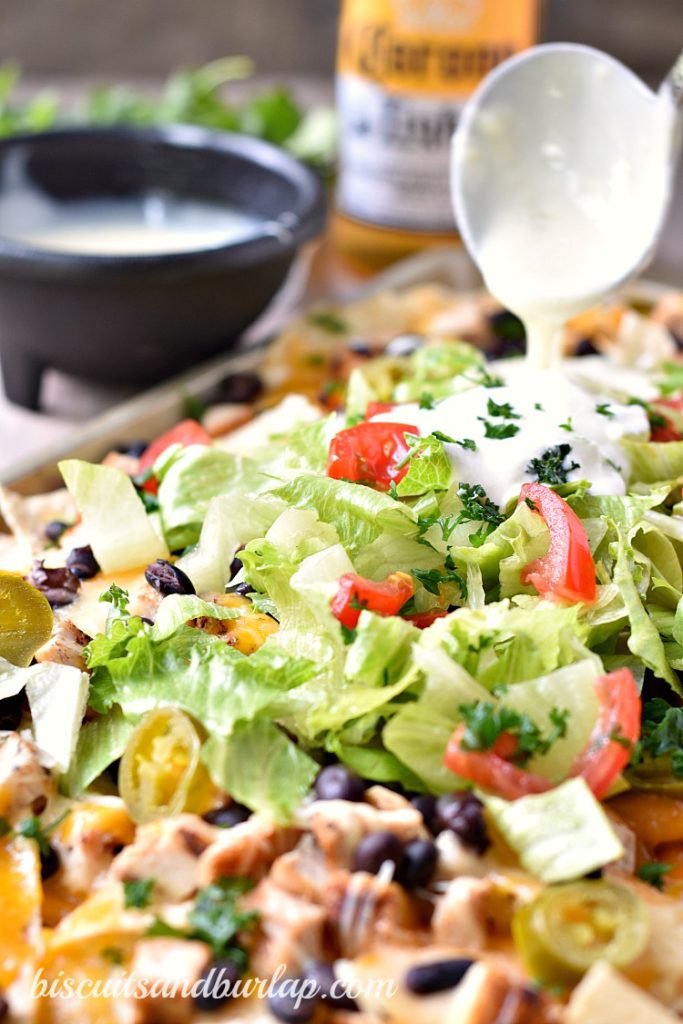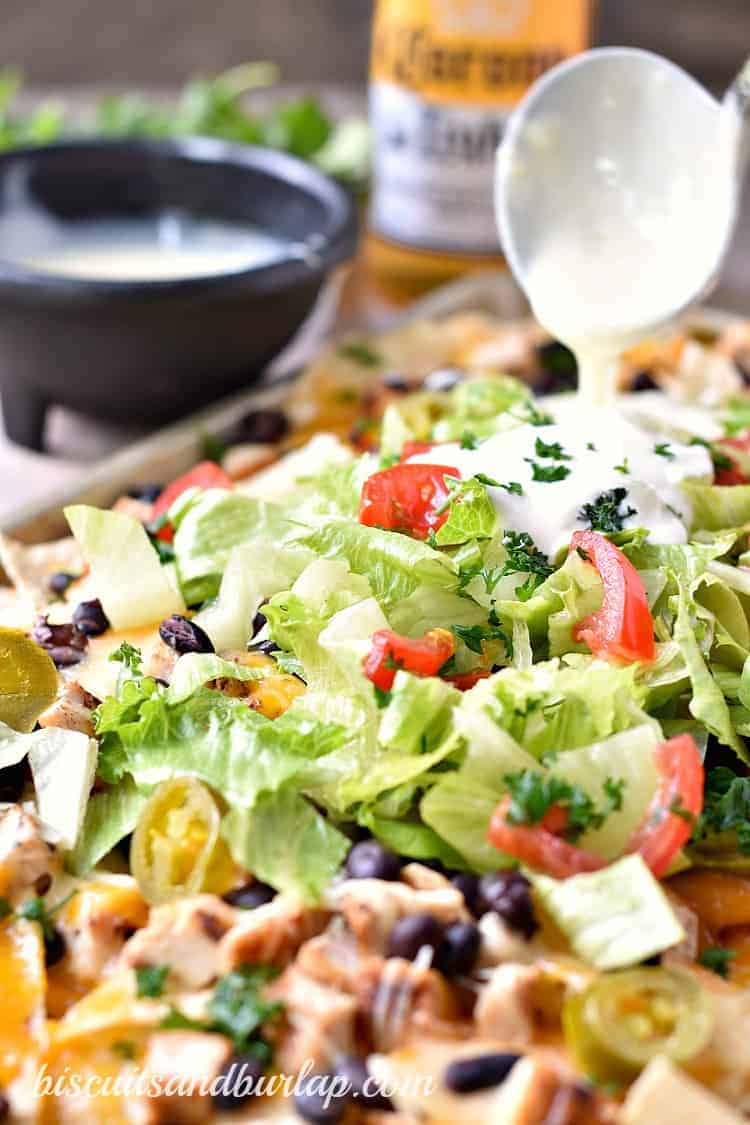 We like it spicy, but you can customize the kick
Y'all have probably figured this out from the number of times you see words like "spicy", "jalapeno", "cayenne", "kick" that we are fans of kicking our food up a notch. If you prefer less spice you can tone down these chicken nachos by eliminating the jalapenos, or using just a few, but give the queso sauce a try. It really has a smoky flavor that is so unique, and the heat it adds is minimal.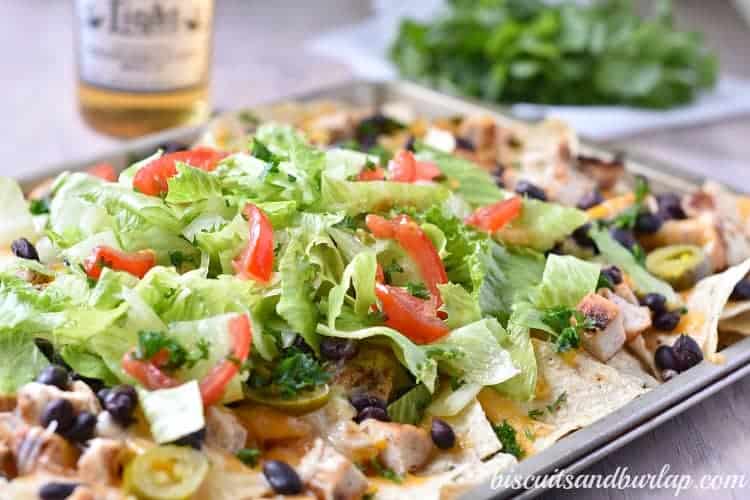 Hey, are you signed up for our weekly updates? If not, you can do that here.
Grill meat for two dinners at once
We've got the grill going all the time, and we (by we, I mean, Buddy) grilled the chicken for the nachos one night when we were having steaks for dinner. It's so easy to cook 2 meats while the grill is fired up and then you practically have the night off a day or two later. If it's not grilling weather you can always cook the chicken in a skillet.
This post contains affiliate links for your convenience. Click here to read our full disclosure policy
📖 Recipe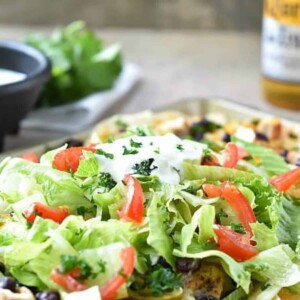 Chicken Nachos with a Cajun Kick
Instructions
Spray chicken lightly with cooking spray and sprinkle liberally with seasoning.

Grill or cook in skillet over medium high heat until done, about 8 minutes (depending on thickness).

Let chicken cool and then chop into bite-sized pieces.

Spread chips over 10x15 cookie sheet.

Top chips with chicken, grated cheese, jalapenos and black beans.

Cook in 375 degree oven for about 10 minutes, or until cheese is melted.

While nachos cook heat queso in microwave until stirring consistency, 30 seconds at a time.

Stir in Tabasco Chipotle Smoked Pepper Sauce and heat thoroughly, stirring frequently.

When nachos come out of oven ladle queso over nachos.

Top with lettuce, tomatoes, sour cream and cilantro.
These chicken nachos are super versatile and the proportions of each ingredient can be adjusted to your taste. This post contains affiliate links for your convenience. Click here to read our full disclosure policy.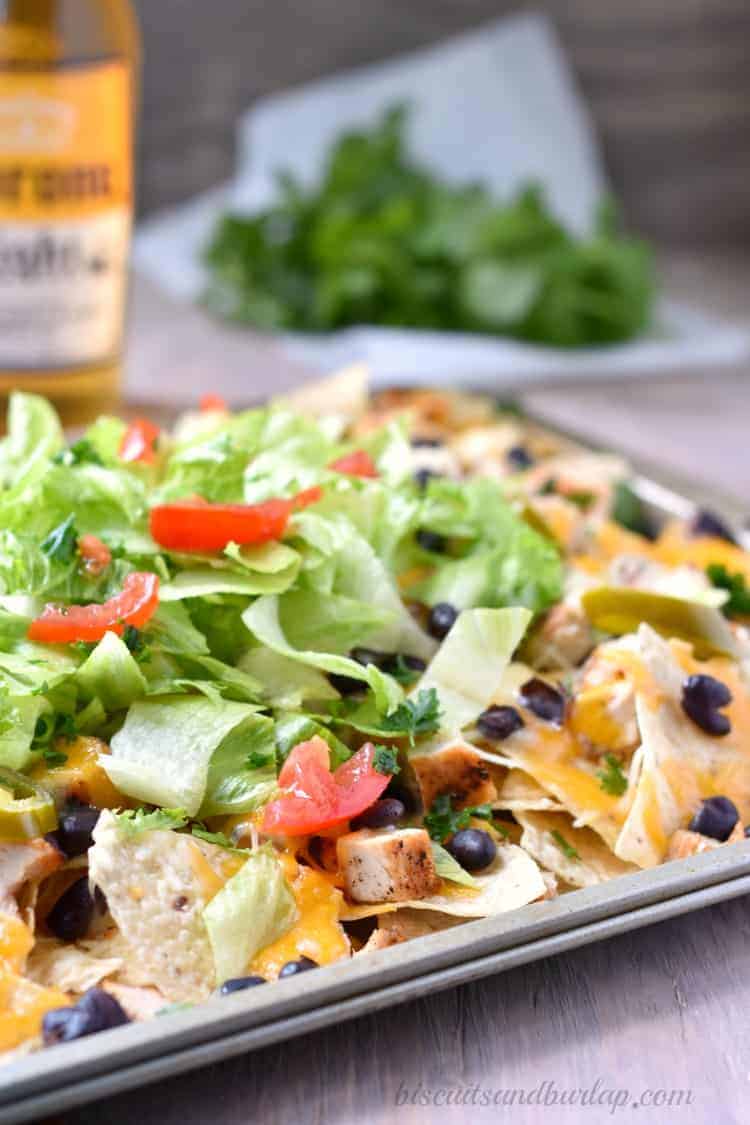 Steak Nachos with a Cajun Kick
If you and your family love beef these nachos are delicious made the same way, but with a small sirloin steak.

Southern Food Then and Now is all about traditions, regions and the origins of our favorite cuisine!

More Recipes You'll Love