This cocktail is a twist on the classic Moscow Mule. Use your favorite bourbon and homemade blackberry syrup to make our Southern Blackberry Mule.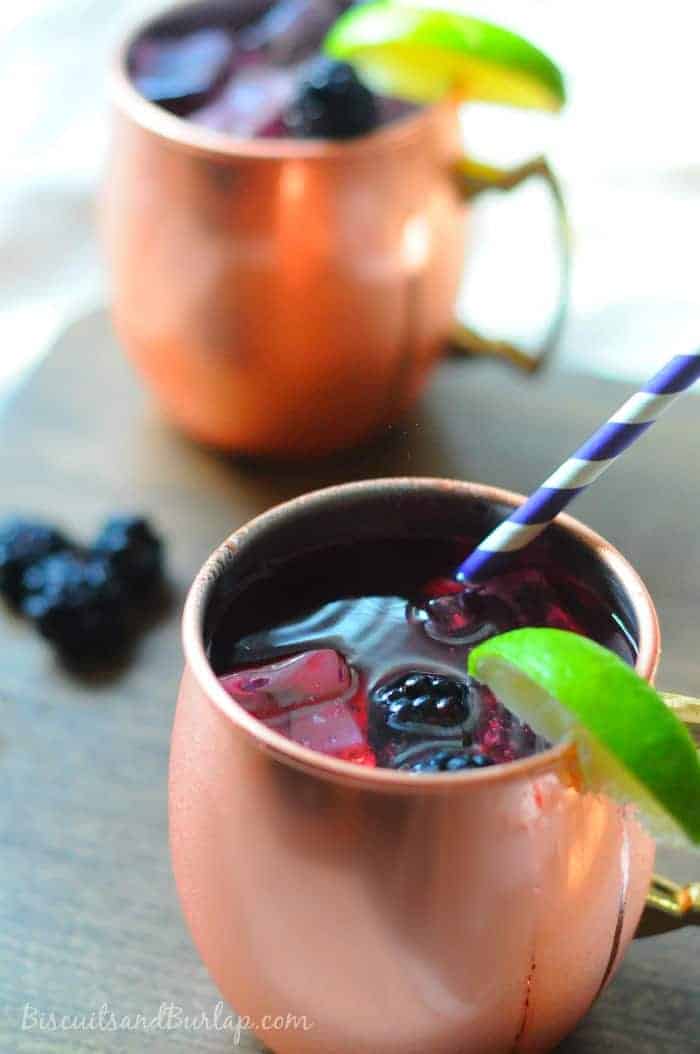 A few weeks ago I made blackberry syrup from fresh blackberries and have been having so much fun figuring out what to do with it... It's a fantastic addition to any cocktail, tastes great over pancakes, and you can even use it to jazz up vanilla ice cream!
About blackberries: We love them, but the farmed ones found in the markets are so big! Does anyone remember picking them wild? Read Southern Food Then and Now for lots of info.
You can also use fresh blackberries to make this outstanding Blackberry Barbecue Sauce. It's perfect on any grilled or smoked meat.
One of my favorite ways I used the blackberry syrup was in Moscow Mules and my favorite... the Southern Mule. If you've found your way to Biscuits & Burlap, chances are you're either Southern or Southern in spirit and you probably love (or know someone who loves) bourbon like we do, so I bet this will be right up your alley.
Side note: Check out our bourbon lovers gift guide if you're looking to try out some new bourbons or get something special for that bourbon love in your life!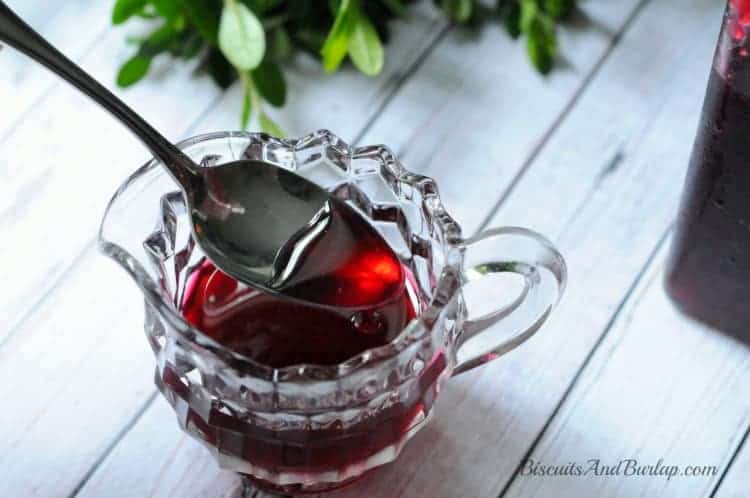 What is a Moscow Mule?
First, there is the classic Moscow mule. That one has ginger beer, lime, and vodka. Vodka... Moscow... get it? Now, from there, we have the variations.
Take out the vodka, add a little tequila and you have Tijuana Mule. You with me so far? Replace the vodka with Kentucky bourbon, and you've got yourself a Southern Mule.
Are you getting our weekly recipes delivered right to your inbox?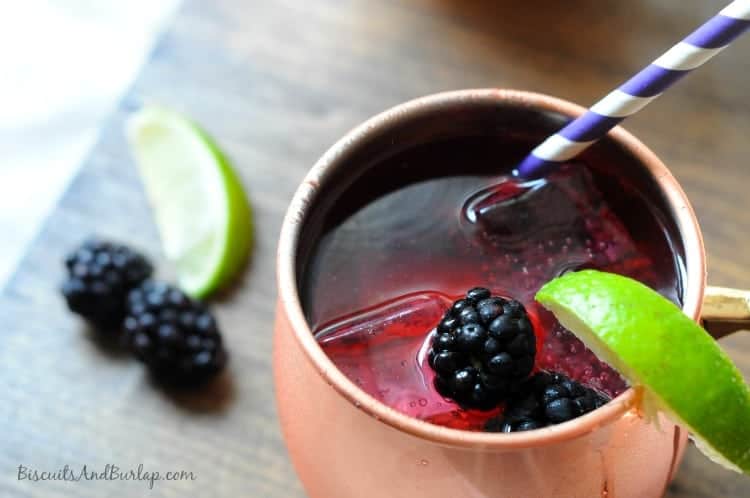 Ginger beer vs ginger ale
Once upon a time I asked the same question some of you may be asking right now... Ginger beer? Is that the same as ginger ale? Nope. Well is it beer? Wrong again. Ginger beer, unlike ginger ale, has a strong ginger flavor.
The best ones (in my opinion) have the spice of raw ginger too, which makes them so very interesting in cocktails. Ginger beers don't have alcohol in them (unless you buy a brand like Crabbie's... that stuff is amazing), so they're basically just a unique soda.
Cock & Bull is the brand that claims to be the "original" ginger beer meant to go in a Moscow Mule, and I guess I took that for fact because I've always used it to make my mules.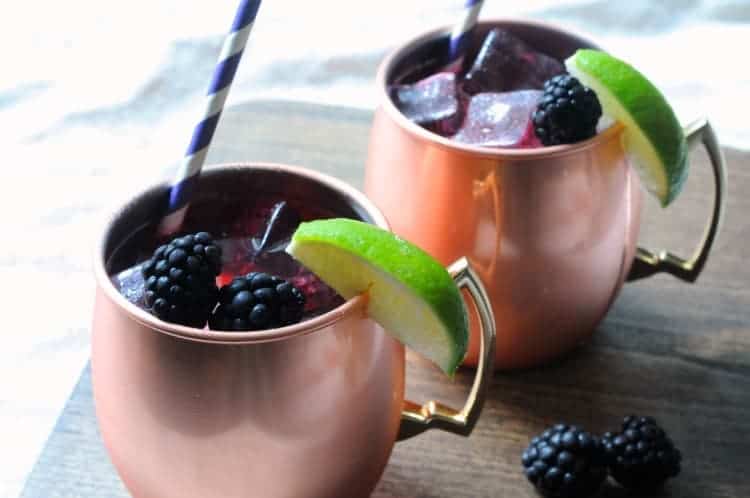 I hope you enjoy this Southern Blackberry Mule cocktail as much as I did. Comment below and let me know what you think!
This post contains affiliate links for your convenience. Click here to read our full disclosure policy
A few things you'll need for making your Southern Blackberry Mule

Get more Southern goodness from Biscuits & Burlap
📖 Recipe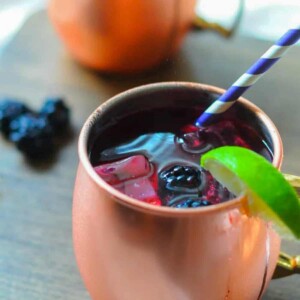 Blackberry Bourbon Mule
This cocktail is a twist on the classic Moscow Mule. Use your favorite bourbon and homemade blackberry syrup (with the usual ginger beer and lime) to make our Southern Blackberry Mule.
Instructions
Combine blackberry syrup and bourbon, being sure neither is chilled (syrup won't incorporate as well if either is cold). Add lime juice.

Pour mixture over ice in 2 copper mule mugs. Top with ginger beer and garnish with lime and fresh blackberries if desired.
Love bourbon? Love blackberries? These other posts were just made for you.