This spicy cucumber and shrimp salad is fresh, light, and exactly what you need for warm weather lunches and dinners!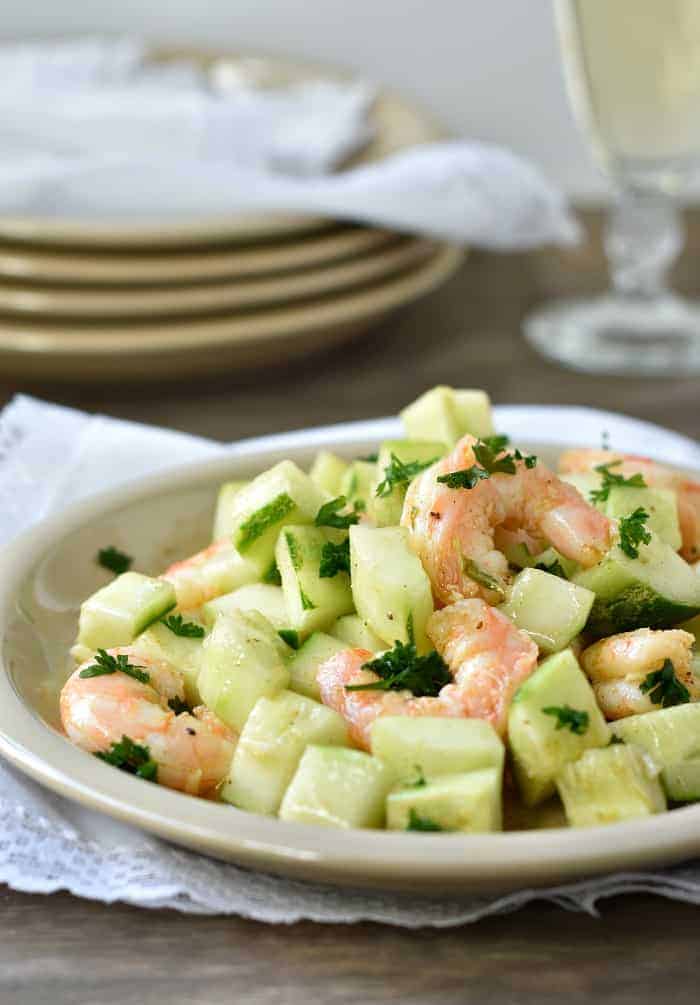 If this post title looks familiar, don't worry! You're not going crazy... I have actually posted this shrimp salad recipe before, but if you haven't gathered from the new site design, we're cleaning things up around here. Mom's photography has reached new heights and gets better every day (notice I didn't mention my own photography- it's progressing much slower) so we are trying to update old pictures that don't do the recipes justice.
Okay, back to the food!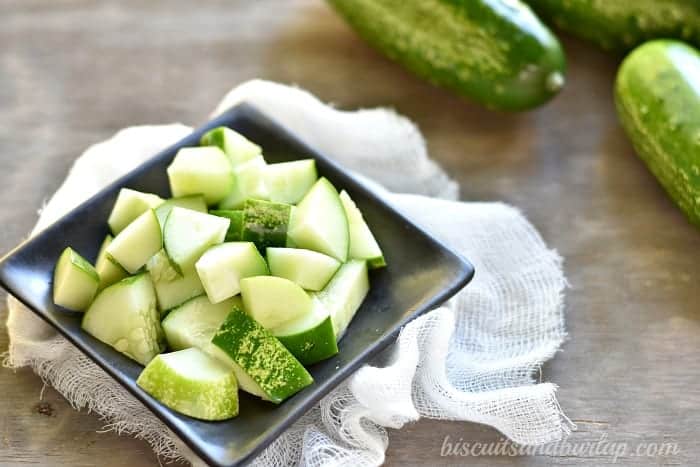 My dad has started a little garden at their house this year and the cucumbers are completely out of control. Now, we love cucumbers, don't get me wrong. But we are having to get seriously creative lately. They're getting sliced, pickled, muddled in cocktails, shredded into sauces... you name it!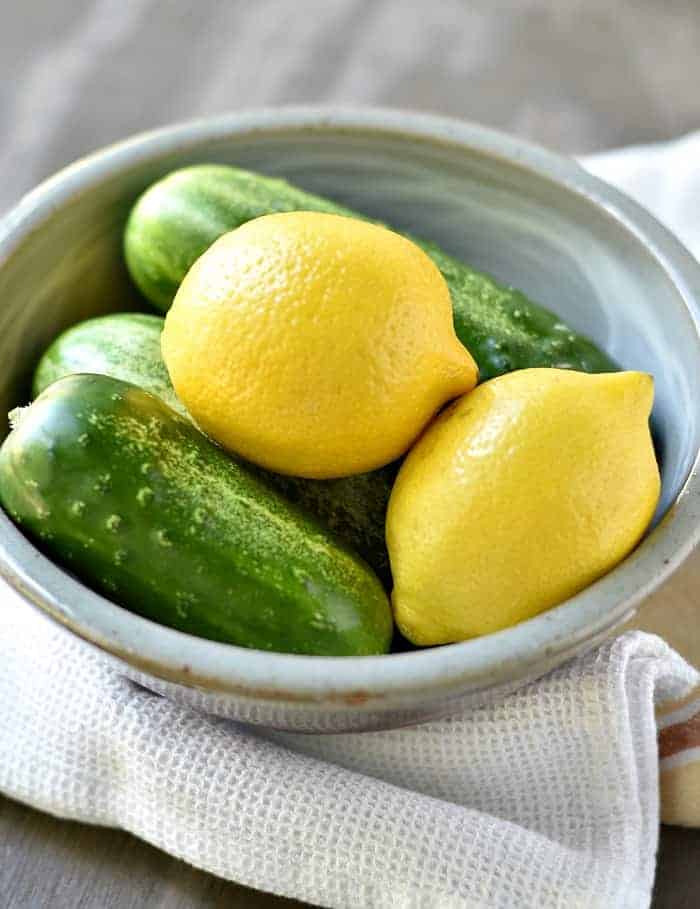 How to make shrimp salad with cucumbers
This recipe was a tasty yet simple way to use up some of the latest cucumber harvest. First, you boil the shrimp for about 3 minutes with shrimp boil seasoning and red pepper flakes. Then, run cold water over them to stop the cooking process and peel them. Chop your cucumbers into bite-size pieces and toss them in a bowl with the shrimp.
A couple of weeks later the tomatoes started ripening too, and we made this shrimp salad excactly the same way, but added some tomatoes cut into bite sized pieces. It was equally delicious!
Pin the image below to save for later: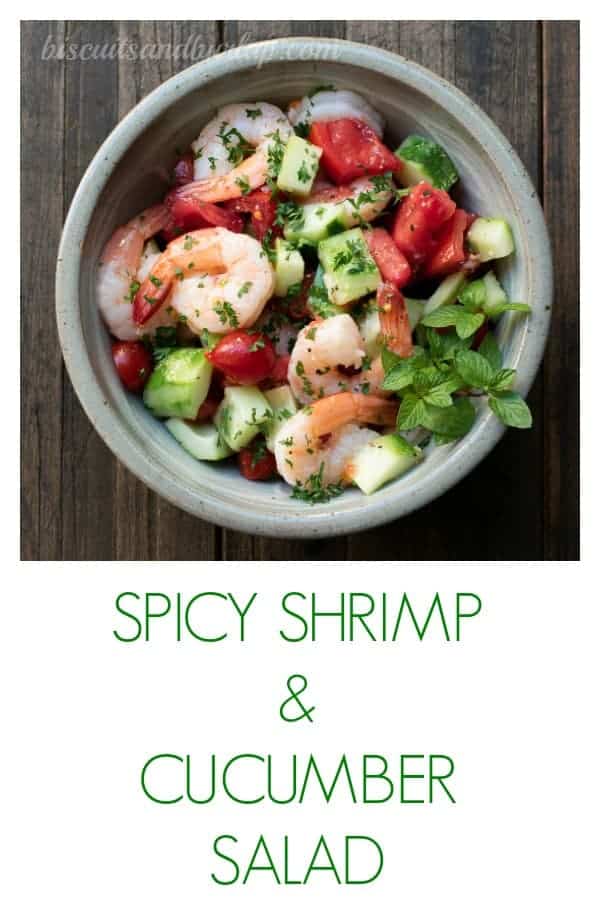 The dressing for the shrimp salad
The dressing combines lemon juice and olive oil with sriracha, cumin, garlic, and fresh mint. Mix well and pour over the shrimp and cukes. Enjoy!
As a cucumber lover, you'll also love our Mediterranean Cucumber Salad and Watermelon Salad with Cucumbers and Lime Vinaigrette.
Southern Food Then and Now is all about traditions, regions and the origins of our favorite cuisine!
If you love lightening your meals up be sure to check out our Grapefruit and Kiwi Detox Smoothie. It's as delicious as it is beautiful. And, if you're here you must love shrimp, so be sure to get the recipe for making Greek Style Flatbread Pizza. You'll love it!

📖 Recipe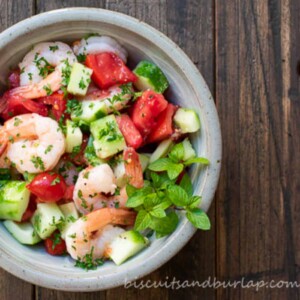 Spicy Cucumber and Shrimp Salad
This spicy shrimp and cucumber salad is refreshing and light.
Ingredients
Instructions
Bring a pot of water to a boil with shrimp boil bag and red pepper flakes.

Boil shrimp for 3 minutes.

Drain shrimp and let cold water run over them for 1-2 minutes. Drain again. Peel.

Combine cucumbers and shrimp in bowl.

Mix remaining ingredients and pour over shrimp and cucumbers.

Cover and chill at least one hour.
Check out our other light summer favorites!