Made from scratch Buttermilk Cornbread Muffins are almost as easy as a mix but made with a few simple, pure ingredients.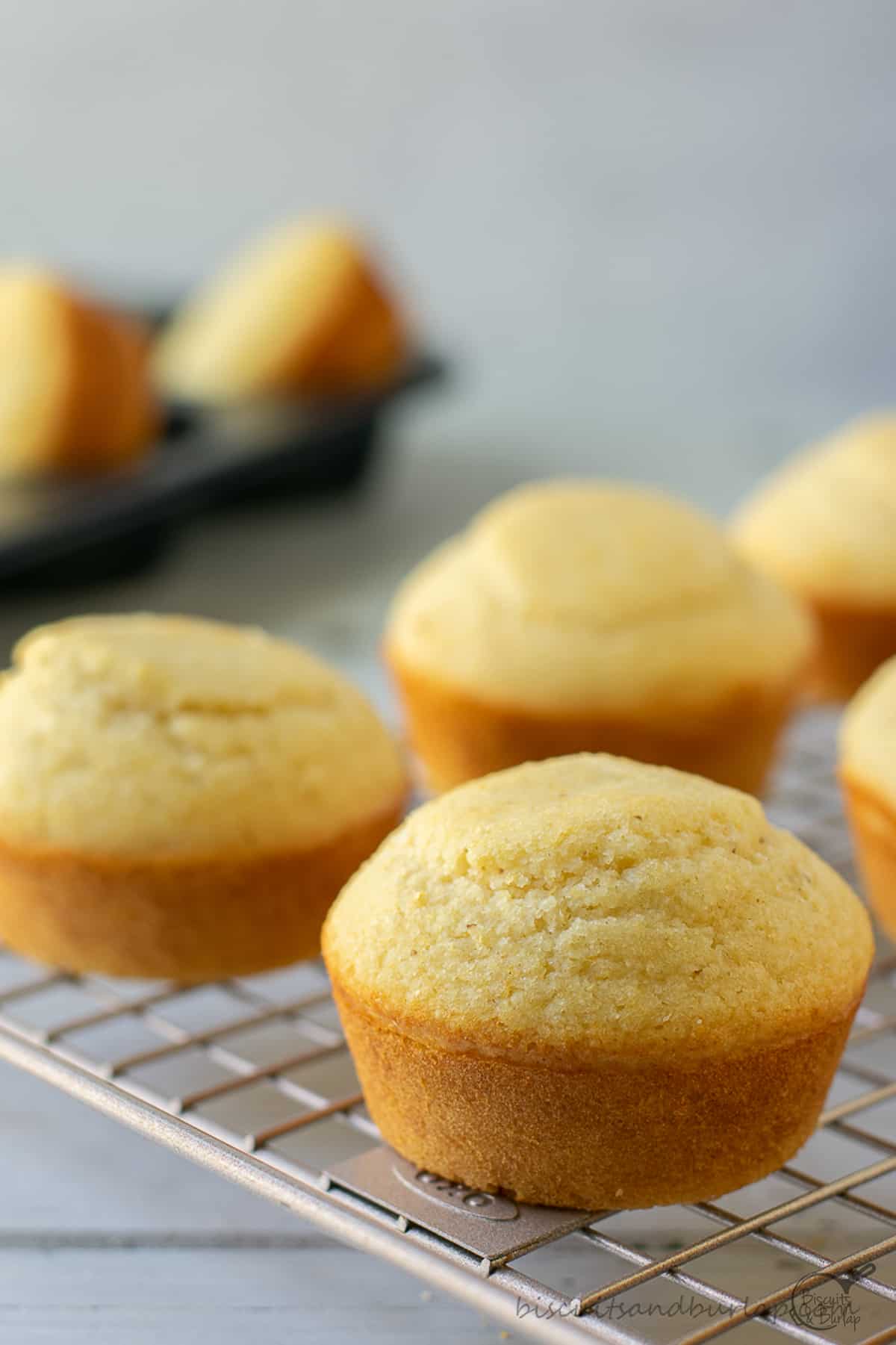 Made from scratch but still so easy
This recipe for corn muffins has just six ingredients. There is nothing fancy about the way they're stirred up, so you'll have them ready to pop in the oven in no time.
Just follow our tips and you'll be serving hot golden brown muffins that go perfectly with soups, chili, stews and BBQ. From combining the ingredients to taking them out of the oven you'll have abount 25 minutes of time invested with this muffin recipe.
Should buttermilk cornbread muffins be sweet?
Now that is a subject of great debate. If you grew up eating corn muffins made from a popular mix (in the little blue and white box) you definitely ate sweet ones. We think they're way too sweet, not to mention that they're loaded with ingredients you've never heard of.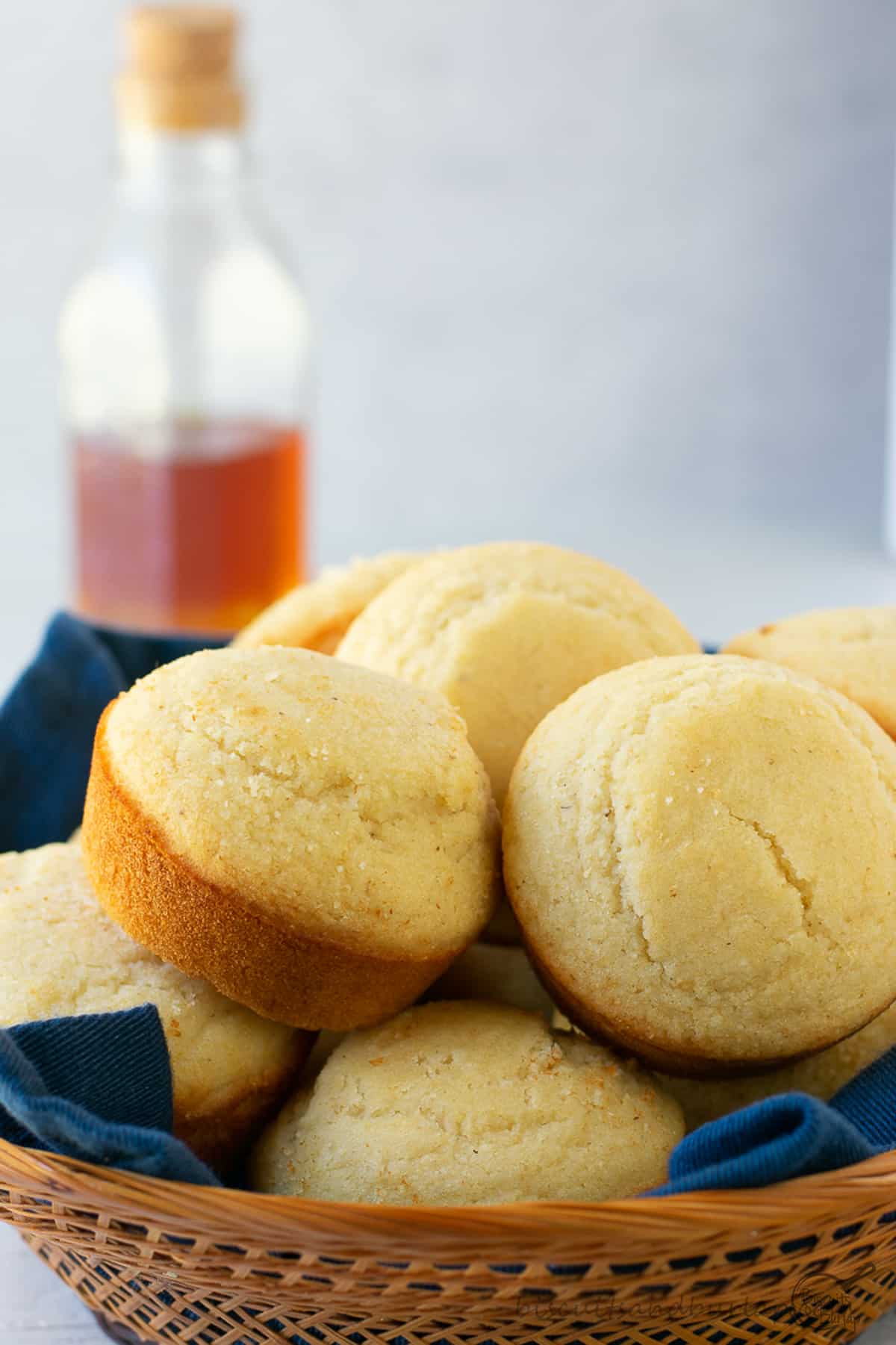 We have lightly sweetened ours with a little honey, similar to the way we made the batter for Toasted Cornbread. Absolutely no sugar has been added. We think you'll find them just sweet enough.
What exactly is cornmeal mix?
When we first started writing recipes that called for cornmeal mix a lot of people asked what is was. Our Cornbread Dressing calls for it, as does the Sweet Potato Cornbread so popular around the holidays and the Toasted Cornbread recipe mentioned above.
Basically it is just a timesaver. Cornmeal has been combined with the right proportions of flour and leavening agents so you don't have to measure and blend it yourself. Using it in this recipe is one of the ways you'll make your buttermilk cornbread muffins so quickly and easily.
Readers have also asked where to find it. In most every case it is found in the baking products aisle of your grocery right next to the cornmeal and flour. You may have been looking at it for years and not realized it was there.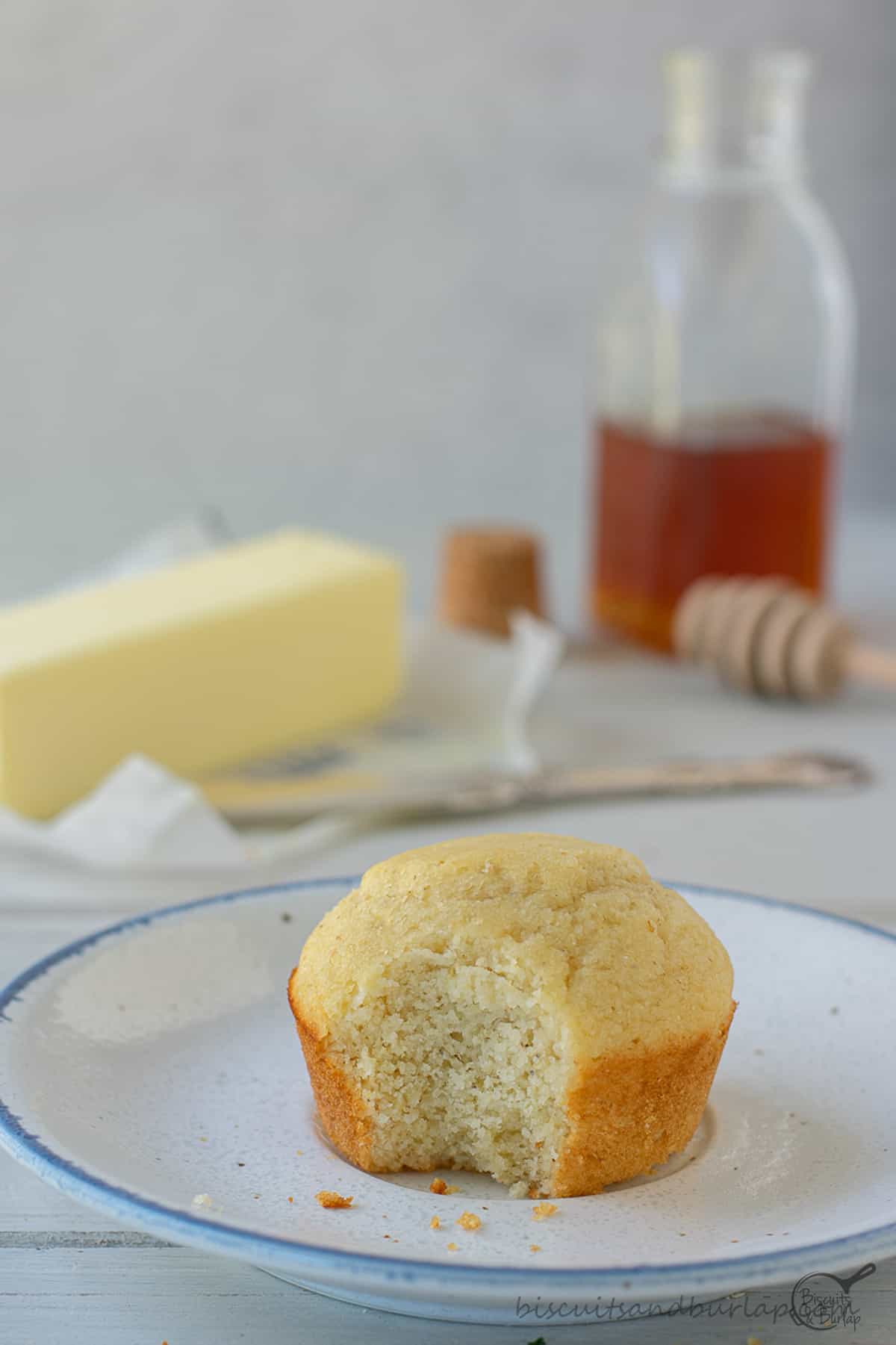 Tips for making the best corn muffins!
Start with eggs that are at room temperature. If you forgot to set them out they can sit in a bowl of very warm water for a few minutes.
Make sure your oven is fully preheated to 425 degrees.
Thoroughly mix your ingredients, but don't overblend.
SUPER IMPORTANT TIP! Let the batter rest for 5 minutes before filling the muffin tins. This will give you those airy, light domes on top.
Don't overbake. With a good hot oven your buttermilk cornbread muffins will only need 10-12 minutes. If they're golden brown and risen completely in the center after 10 minutes go ahead and take them out. They'll be moist and delicious!
If you don't have buttermilk check our 3 Ingredient Buttermilk Biscuits Recipe for substitutes.
Have a stick of butter and/or a drizzle of honey ready as soon as they come out of the oven. For a hearty breakfast or brunch slice one open and top with homemade sausage gravy.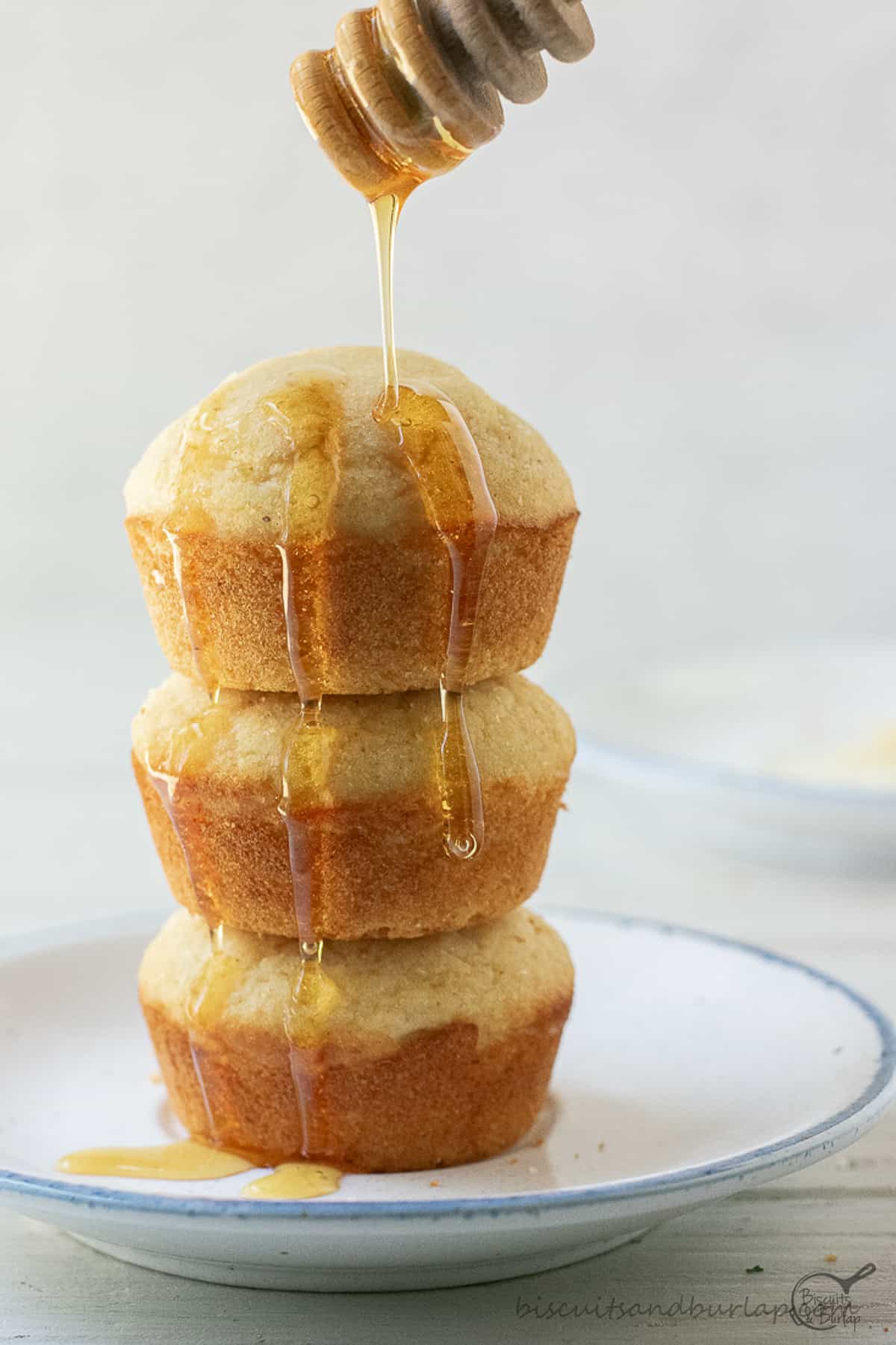 📖 Recipe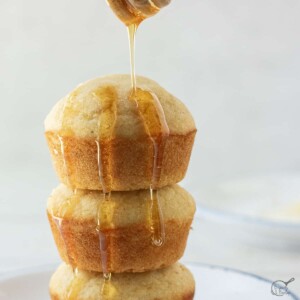 Buttermilk Cornbread Muffins
Made from scratch Buttermilk Cornbread Muffins are almost as easy as a mix but made with a few simple, pure ingredients.
Instructions
Stir all ingredients until well blended, but do not overblend.

Allow batter to "rest" in bowl for 5 minutes.

Fill cups in sprayed muffin tins ⅔-¾

Bake at 425 degrees for 10-12 minutes or until light golden brown and centers have risen.
Nutrition
Calories:
170
kcal
Carbohydrates:
30
g
Protein:
4
g
Fat:
4
g
Saturated Fat:
1
g
Polyunsaturated Fat:
2
g
Monounsaturated Fat:
1
g
Trans Fat:
1
g
Cholesterol:
29
mg
Sodium:
441
mg
Potassium:
101
mg
Fiber:
2
g
Sugar:
9
g
Vitamin A:
154
IU
Vitamin C:
1
mg
Calcium:
132
mg
Iron:
2
mg
Love southern food? Read all about the origins of many recipes and regional cuisines in Southern Food: Then & Now.
More recipes for southern style breads: