Mama loved to cook and she mostly cooked old time southern favorites, but she was known to step outside the box and try new things. When Mexican cornbread became popular back in the 70's and 80's she jumped right in and learned to make it, but still used her iron skillet (now a treasure of mine).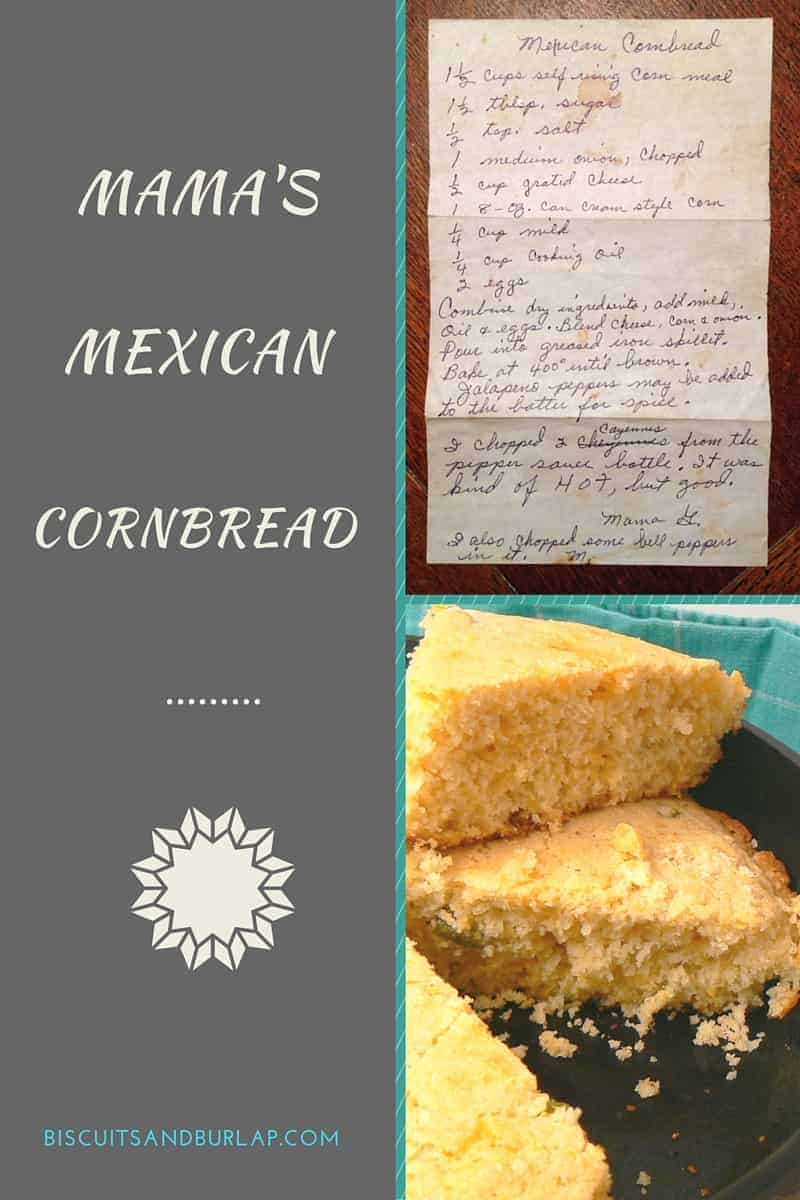 Mexican Cornbread with a family history
Many of our readers know that my Mama (and Sara's Mememama) passed away in 2014. I still miss her every day, but I'm finding ways to remember her that celebrate her spirit of fun and love of life. She was Southern to the core, and I've got that down pat myself. I would say what a marvelous southern lady she was, but if you knew her, you know that, while she was a thoughtful and caring soul, four-letter words were not strangers to her mouth. She had a spunk and sass, that's for sure.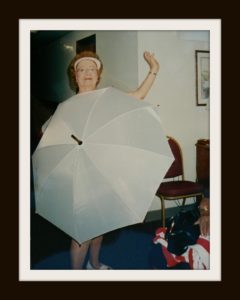 My sister-in-law Carol has her Mexican Cornbread recipe, written in Mama's handwriting, stained from years of being lovingly used. I like the stains. They tell a story. In those days Mama liked to enjoy a whiskey sour while she cooked dinner. Maybe there's a little milk from the cornbread, and just maybe a splash of whiskey sour on that worn recipe. I can hear, in my mind, what she might have said, but won't repeat it here.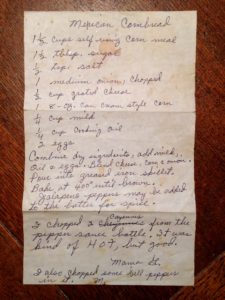 Her note at the bottom about taking cayenne peppers from the pepper sauce to add to the cornbread cracks me up. For non-Southerners, let me explain: We keep a bottle of pepper sauce on hand to spice up our vegetables. Sometimes it's homemade (Sara made some in an earlier post) and sometimes store-bought.
This post contains affiliate links for your convenience. Click here to read our full disclosure policy.
Without further adieu, Mama's Mexican Cornbread recipe -- without the stains.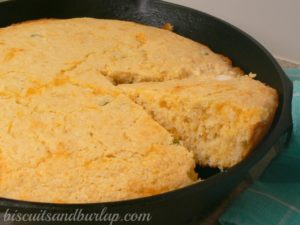 📖 Recipe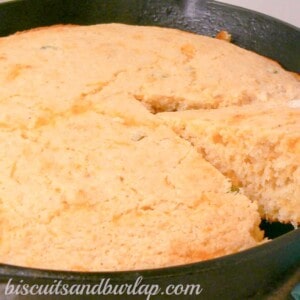 Mama's Mexican Cornbread
Instructions
Combine dry ingredients.

Add milk, oil and eggs.

Blend in cheese, corn, onion and jalapenos.

Pour into greased iron skillet.

Bake at 400 degrees about 20 minutes or until brown.
If you don't have an iron skillet, you don't know what you're missing. Order one here and start your own family traditions.
Here are some other great recipes for your cast iron skillet: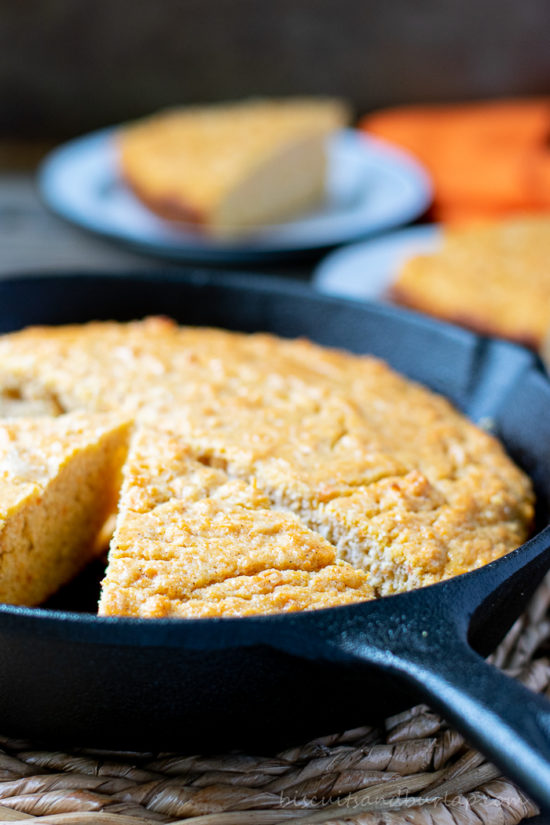 Do you love this? Click here to make sure you don't miss any of our recipes or projects.