This family recipe for foolproof brownies is so good you won't believe they're made with simple ingredients kept on hand in most kitchens.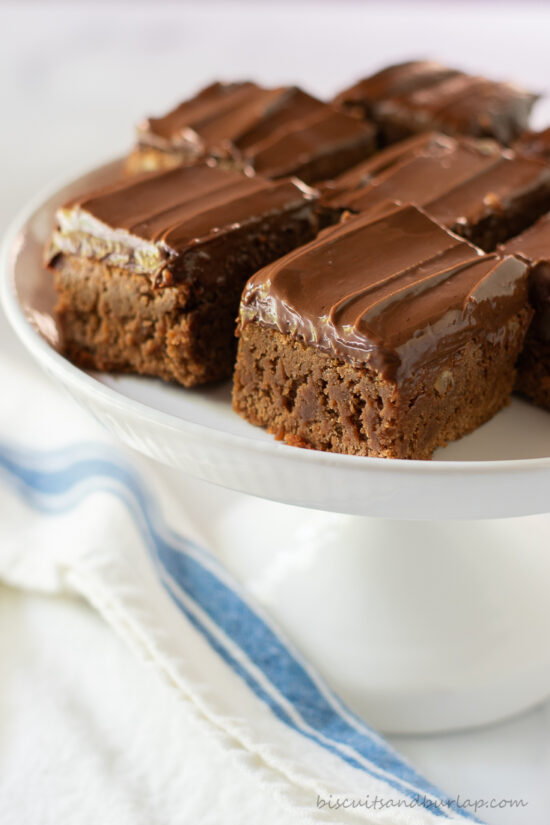 From our family cookbook
This is my Aunt Mildred's brownie recipe. My Mama was her sister and their maiden name was Selph. Over 25 years ago we decided that the Selph family was blessed with so many good cooks that we should come up with a family cookbook.
This was in the early stages of word processing and clip art, etc. so our cookbook is a bit rough by today's standards, but it was put together with love.
Also here on Biscuits & Burlap from that old cookbook are Parmesan Crescent Rolls, Homemade Cinnamon Bread as well as Pimento Cheese Balls.
Fudgy or Cake-like?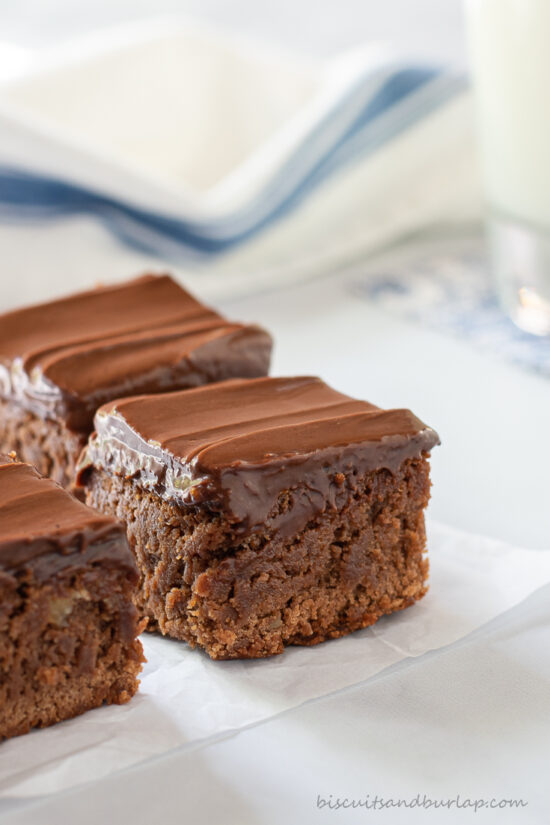 You will find these brownies to be somewhere in the middle. They are not dark chocolate ultra moist like many fudge brownies made from a mix. Neither are they dryer cake style brownies. They are actually the perfect compromise.
A few years ago, Aunt Mildred was at my house for a visit. When she heard that I was making brownies she told me that she thought to herself "Hmmph.... I bet it's those things out of a box". I like to think that she was pleased when she discovered I was making her recipe from the Selph Family Cookbook.
A few details, but these brownies really are simple and foolproof
The only variation I make from Aunt Mildred's original recipe is that I use butter where she used margarine, because, well...... butter makes everything even better!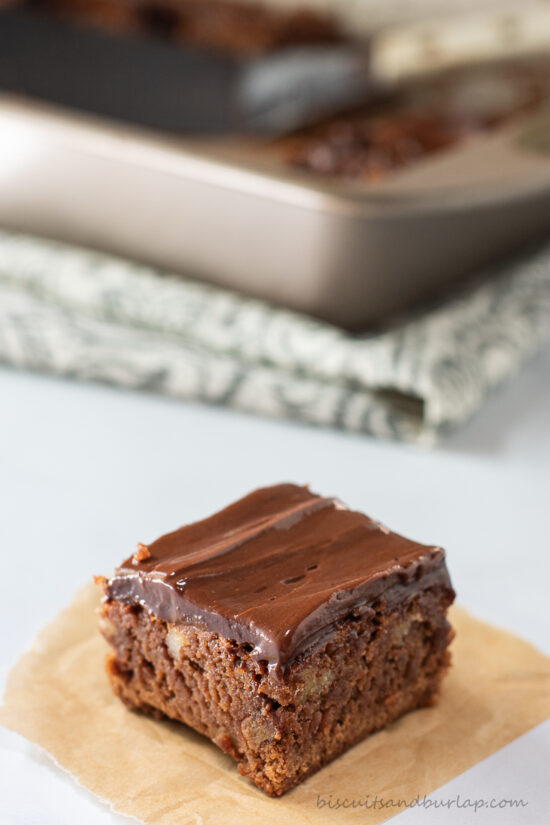 If you love reading about the evolution and history of recipes (like margarine vs. butter), you'll want to check out Southern Food: Then and Now.
Otherwise it's just like my aunt submitted for the family cookbook. Simple, pure, chocolate joy.
And easy, did I mention how easy they are? It takes just a few minutes to stir them up. And.... they're the base layer for our Mini Chocolate Trifles - check that out!
How to top, decorate and serve
Delicious plain and unadulterated, we do love a fudgy frosting on top. If you want to frost them choose your favorite - milk chocolate, fudge style, or even white or peanut butter frosting.
Sprinkles are always a fun addition to any frosted sweet. Take advantage of that opportunity to match up your brownies to a color scheme for a party or shower.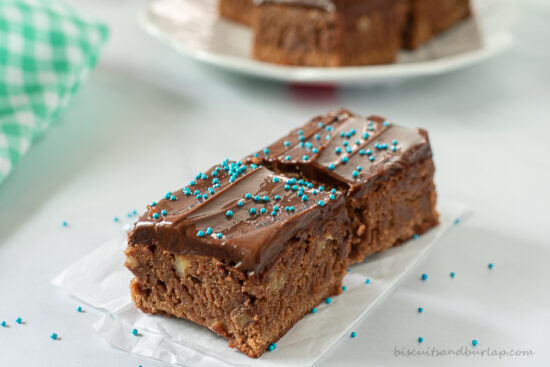 Another great idea: If you don't want to serve as a "finger food" type dessert, cut the brownies into larger pieces and then top with fresh whipped cream or ice cream and serve with a fork.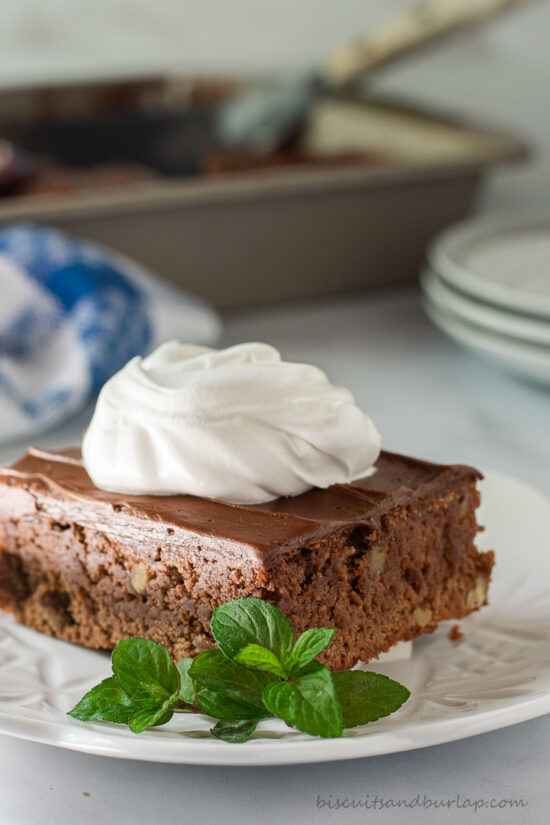 We hope you love these foolproof brownies from our family cookbook as much as we do. Be sure to sign up to get all of our posts. We promise not to overdo it.
📖 Recipe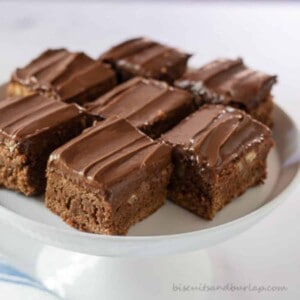 Foolproof Brownies – A Family Recipe
Instructions
Melt butter. Stir in cocoa.

In large bowl, cream sugar and eggs.

Add flour and salt.

Stir in cocoa mixture and nuts.

Spread in 9x13 pan which has been greased and bake at 350 for 35-40 minutes.

Frost if desired after completely cooled. Store in airtight container
You wouldn't be here if you're not a chocolate lover, so we want to be sure you get a chance to check out Hot Fudge Pudding Cake made in an iron skillet. It's another one made with simple pantry ingredients.

Looking for other desserts as simple as these foolproof brownies? Look no further!