Old time creamed corn in its purest form needs just a little salt and butter. Learn how to make it the traditional southern way. You will never eat canned corn again.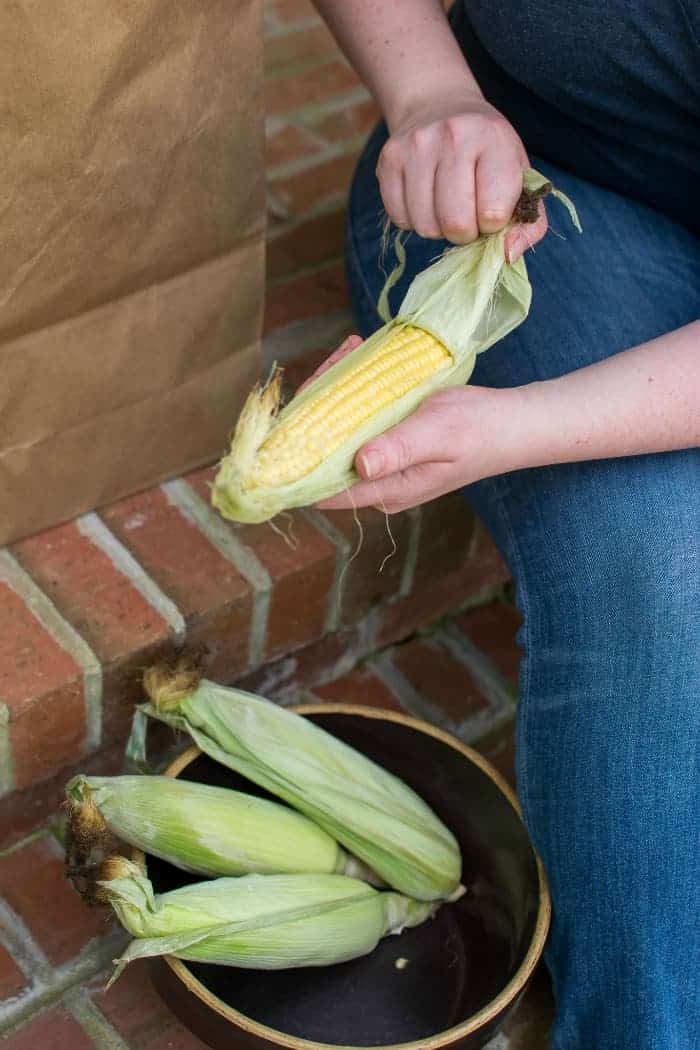 I hesitate to call this a recipe. It's more of a tutorial, because the star ingredient is the fresh corn itself. Just a little salt and butter are added to taste, but you could actually make delicious southern style creamed corn with nothing but corn. If you're looking for something with a little more bang, try our Blackened Corn.
No flour, no milk or heavy cream, no corn starch out of a box or can. You are using corn starch in its purest form. Let us show you how.
Who has an idea what this is?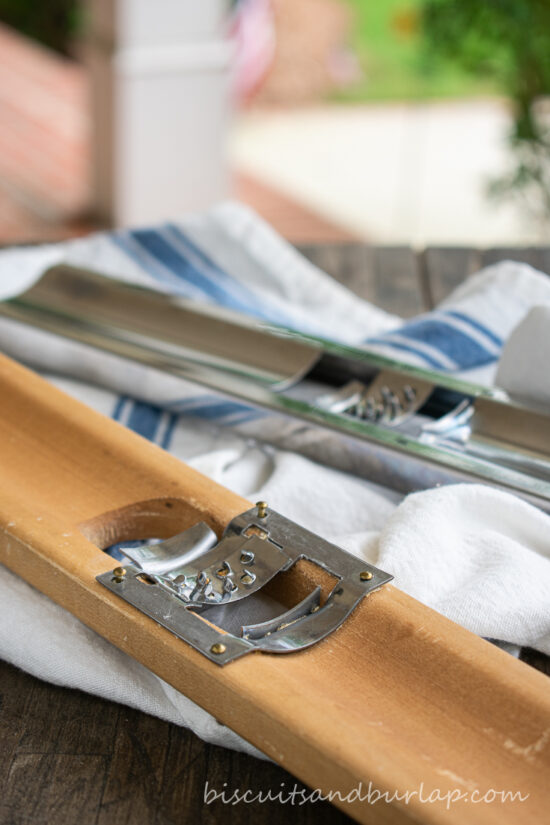 These marvelous tools are called….. are you ready for this? Corn Creamers. I inherited one of mine and the other one I've had over 40 years. Where I am from in North Florida we used to buy them at the local hardware store. Maybe you still can, but I've found them on Amazon for you.
This post contains affiliate links, which means if you click on an affiliate link and buy something, we may receive a very small commission. It does NOT result in additional charges to you or cost you anything extra. Click here for our full privacy and disclosure policy. As an Amazon associate we earn from qualifying purchases.
This link takes you to a wooden corn creamer. I guess I'm an old-fashioned purist because I prefer my wooden one but if you like stainless steel you can order one here.
Hey, are you getting our weekly updates? You can sign up right here. You would want to miss anything!
Shuck and Clean the Corn
For true rookies, I want to go over briefly how to shuck corn. You grab a bit of the corn silks (that hairy stuff) sticking out the top and the top of the husks next to it and pull down.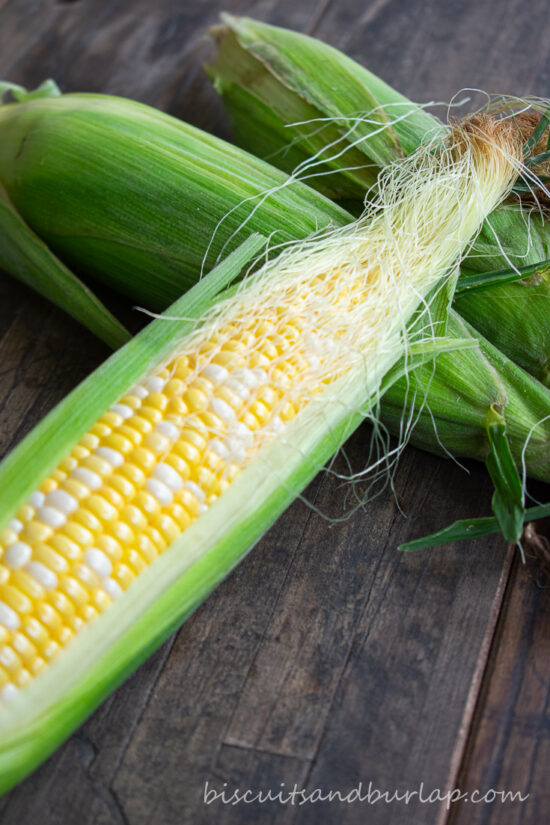 Keep moving around the ear of corn until you've pulled all the husks down and as much of the silks as possible. Then grab that whole wad of husks and silks and break off the bottom.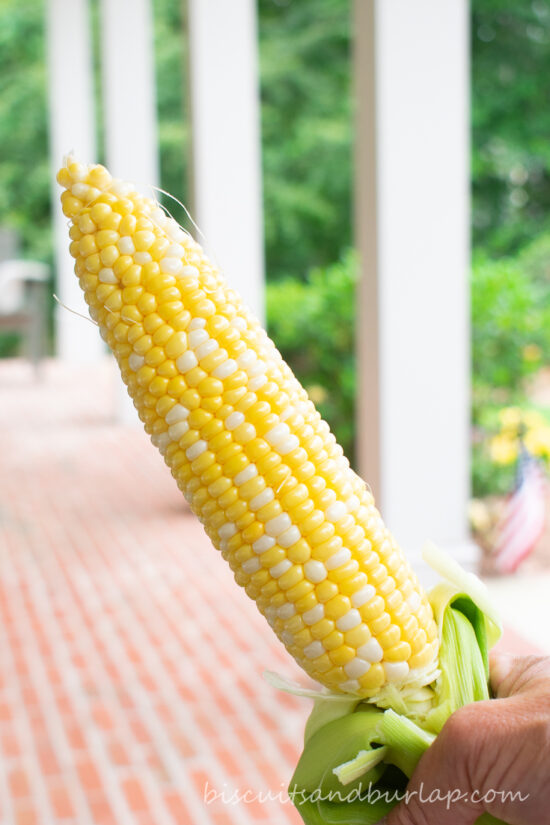 Go back and pull off remaining silks. You will need to wash the corn and brush between the kernels for stubborn silks that are hiding from you, but it's easiest to get as many off as possible while the corn is still dry.
Cream the Corn
Now, comes the fun part. Prop the creamer in a large container. You start running the ear of corn down the creamer. Keep going over it until no juice comes off the cob.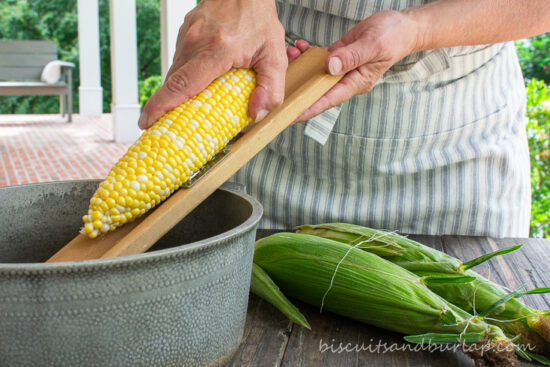 That last bit of milky goodness is what thickens your corn, naturally. You have to put a decent amount of pressure on the ear of corn to get it all.
This is a pretty messy job. The corn splatters as you're creaming it. If at all possible, wear an apron and work on the porch. And, you want a glass of sweet tea close by. This process is a labor of love, but it is SO worth it.
For a standard sized dutch oven and I creamed 10 ears of corn. It made about 5 servings of old fashioned cream style corn, but that's going to vary with the size of ears of corn.
How to
Cook the Creamed Corn
In the raw state the liquid is very milky — opaque, in fact. At this point you can freeze it in bags, and anytime you want that fresh, creamed-corn taste pull out a bag to thaw and cook. On the farm, bushels of corn are "put up" on the same day. It's an all-hands-on-deck family affair.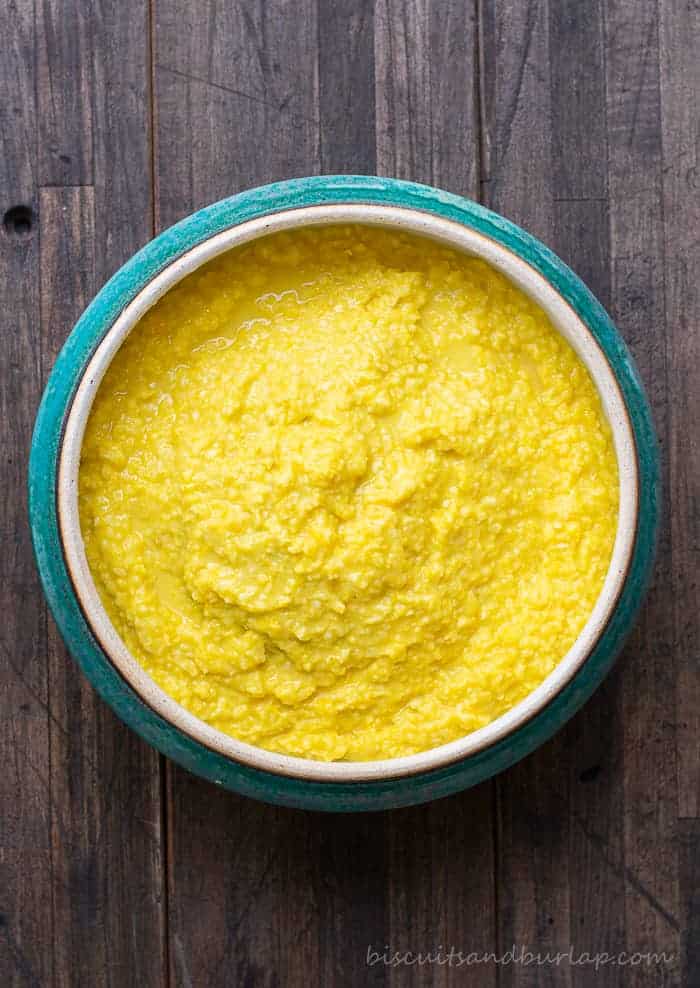 For cooking, you can heat it up over medium heat, but once it's good and hot, reduce to medium-low. Cook, stirring constantly. Be sure to scrape the bottom of the pan often to prevent sticking and scorching.
After it's hot the corn will cook in 10-15 minutes. The way you know it's done is when the liquid thickens and becomes more translucent. I add about a teaspoon of salt for every 10 ears of corn, and at the end stir in a tablespoon of butter.
The real old fashioned southern way to season creamed corn is with bacon grease instead of butter.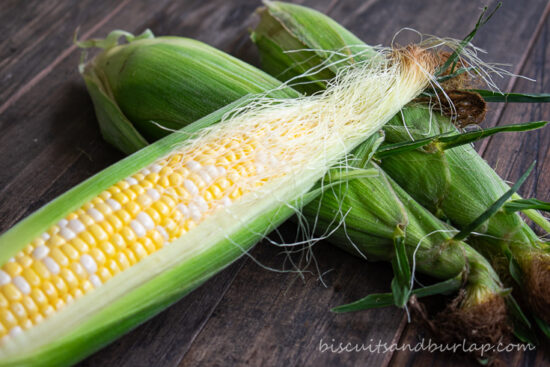 You can use sweet corn (like silver queen) and it's equally delicious, but sweet corn tends to not thicken as much. I would love to hear how it turns out when you try it, and don't forget to get your corn creamers.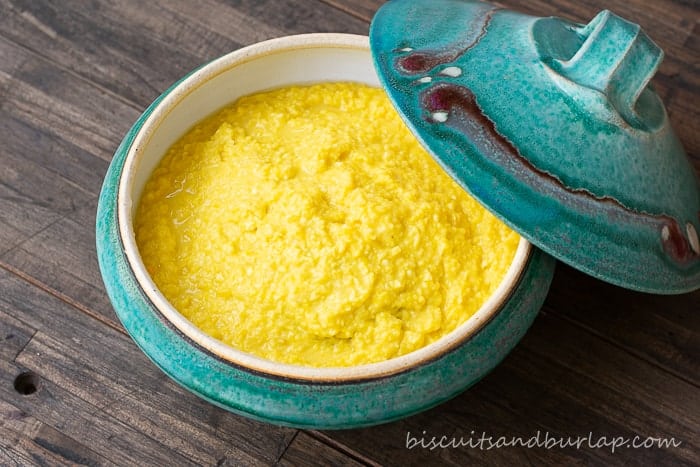 Order the Stainless Steel one here. and theWooden Corn Creamer here
A web story on Old School Creamed Corn can be found here!
FAQs about how to make creamed corn:
How do you make creamed corn thicker without corn starch?
The key is scraping the ear of corn very thoroughly. By doing so you are incorporating the natural corn starch and that will thicken your corn.
Is sweet corn the same as creamed corn?
No. Sweet corn is a type of corn (the kind with white kernels) and creamed corn is a method of preparation that we have detailed for you here.
Can I make creamed corn without the creamer tool?
Yes. Another method often used by southern cooks is this: Take a wide, sharp knife and cut the very tops off the corn kernels. After going all the way around the cob turn the knife over and use the dull side to scrape. The results are similar to what you will get with the corn creamer.
Can I cook creamed corn ahead of time?
Absolutely! Cook it up to 2 days in advance. Just refrigerate and then heat it up when ready to serve. If it's too thick you may have to add a little water at the time as it heats.
How long does fresh corn last in the fridge?
Fresh corn should be stored unwashed and unpeeled in a sealed plastic bag in the crisper drawer of your fridge. This will keep it fresh for 5-7 days.
For a quick and fun look at this recipe be sure to check out the Google Web Story.
For a look at all things Southern Food, you'll want to check out this article. It's about the history, the origins and a peek into what the future may hold for our favorite cuisine.
📖 Recipe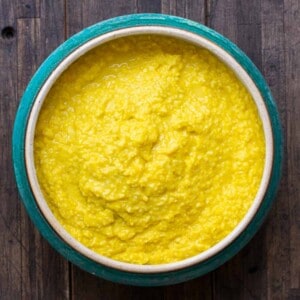 Old Fashioned Creamed Corn
Ingredients
10

ears corn

1

tsp.

salt

1

Tbsp.

butter
Instructions
Cream corn with corn creamer

Heat in saucepan over medium heat

Reduce heat to medium-low

Add salt

Cook, stirring constantly, being sure to scrape bottom for 10-15 minutes

Corn is done when thickened and translucent

Add butter and stir until melted
Nutrition
Calories:
176
kcal
Carbohydrates:
34
g
Protein:
6
g
Fat:
5
g
Saturated Fat:
2
g
Polyunsaturated Fat:
1
g
Monounsaturated Fat:
1
g
Trans Fat:
1
g
Cholesterol:
6
mg
Sodium:
428
mg
Potassium:
487
mg
Fiber:
4
g
Sugar:
11
g
Vitamin A:
410
IU
Vitamin C:
12
mg
Calcium:
5
mg
Iron:
1
mg
If you like this classic Southern recipe you'll love these, too: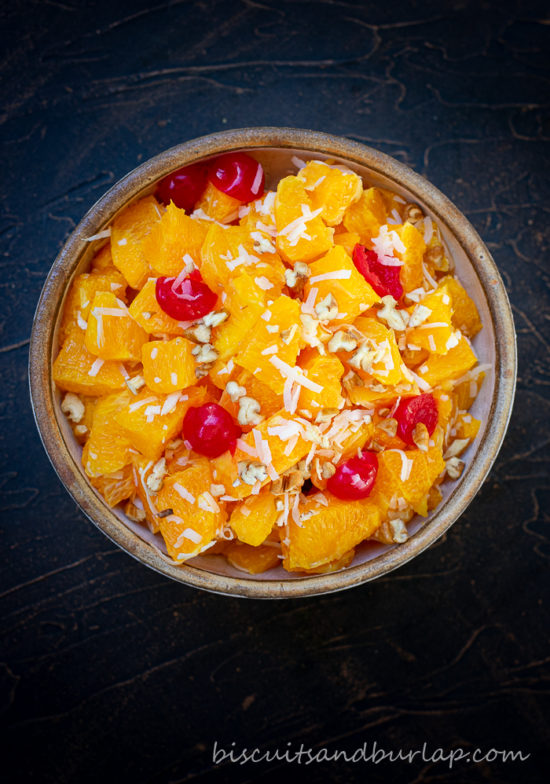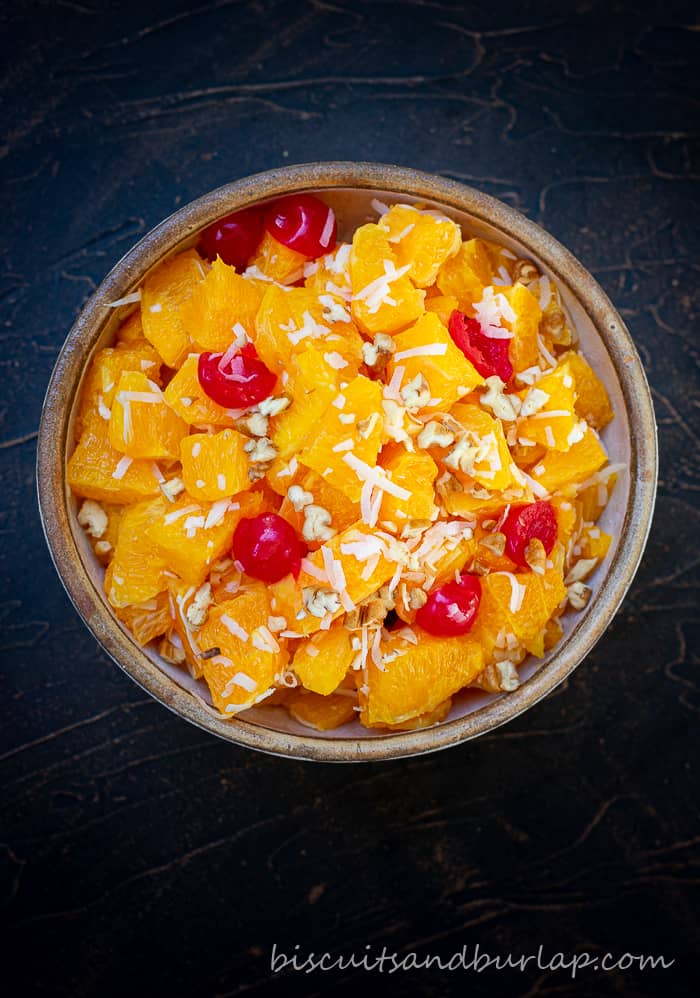 Sign up now to make sure you don't miss any of our recipes or projects.