These mini biscuits are easy to make and so versatile. They're perfect just as they are for a family brunch, but make a great party food too. We've got several filling suggestions that will turn them into awesome little appetizer sandwiches, but you can let your imagination go wild with other filling ideas.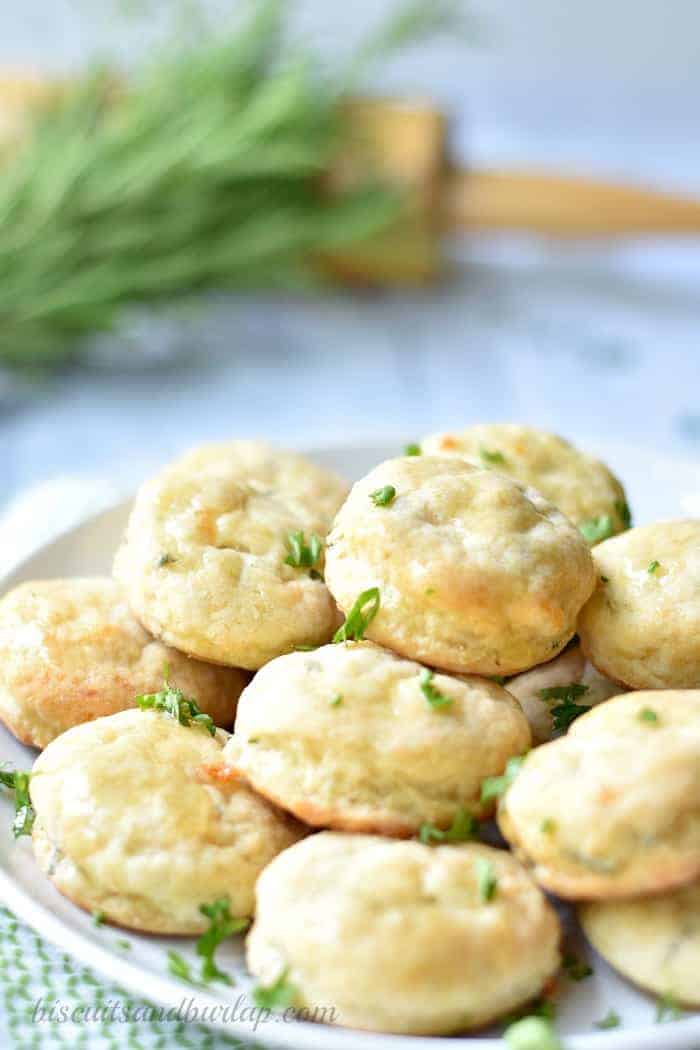 Before we go too far, we want to share a funny fact with y'all. Did you know that this is the very first ever biscuit recipe on Biscuits and Burlap? We know….You're saying "what???" It's true, though. We're not quite sure how we've been so remiss, but we are here to fix that right now.
If you're new to Biscuits and Burlap, welcome! We're so happy to have you. After getting this biscuit recipe, please stick around a while and check out some of our other great recipes and ideas. We love our Southern food around here. Sometimes we're keeping old traditional recipes alive and sometimes we like to put a new spin on an old favorite. You can read more about us here.
Mini Biscuits Filling Ideas
Some of these fillings would be good as party foods and some best for breakfast or brunch. Some would be perfect for either. Let us know in the comments what ideas you have that we didn't think of.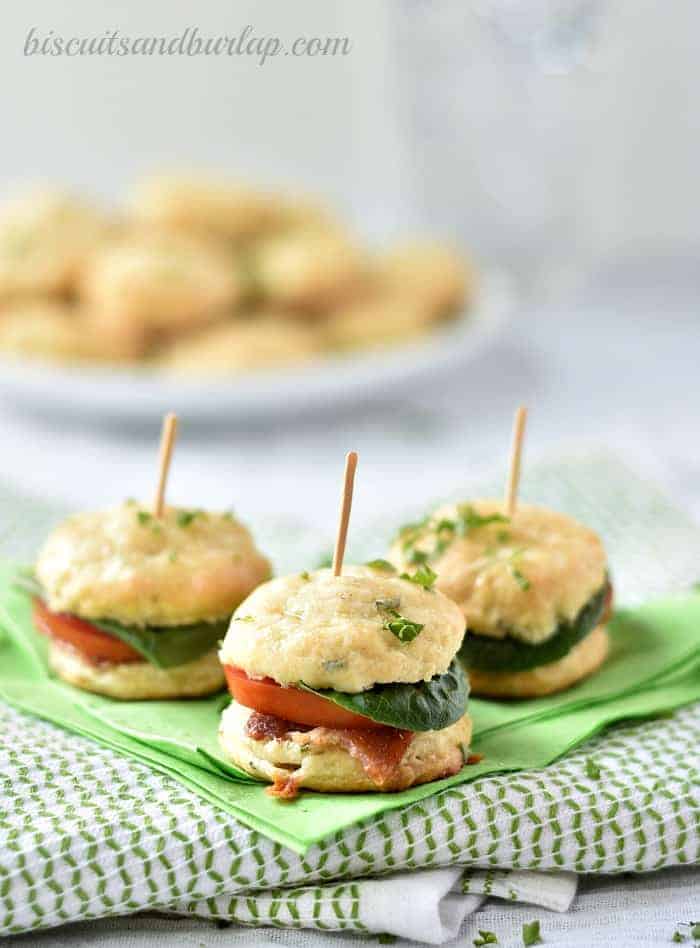 A little honey mustard would be so good with these mini biscuit BLT's, and the Roma tomatoes we had growing in the garden were the perfect size, but you could cut a larger tomato slice into smaller pieces.
For the beef we had some medium to medium rare beef sliced in the deli. If you're a fan of horseradish with your beef, either a sauce or a straight dab of horseradish is a great idea.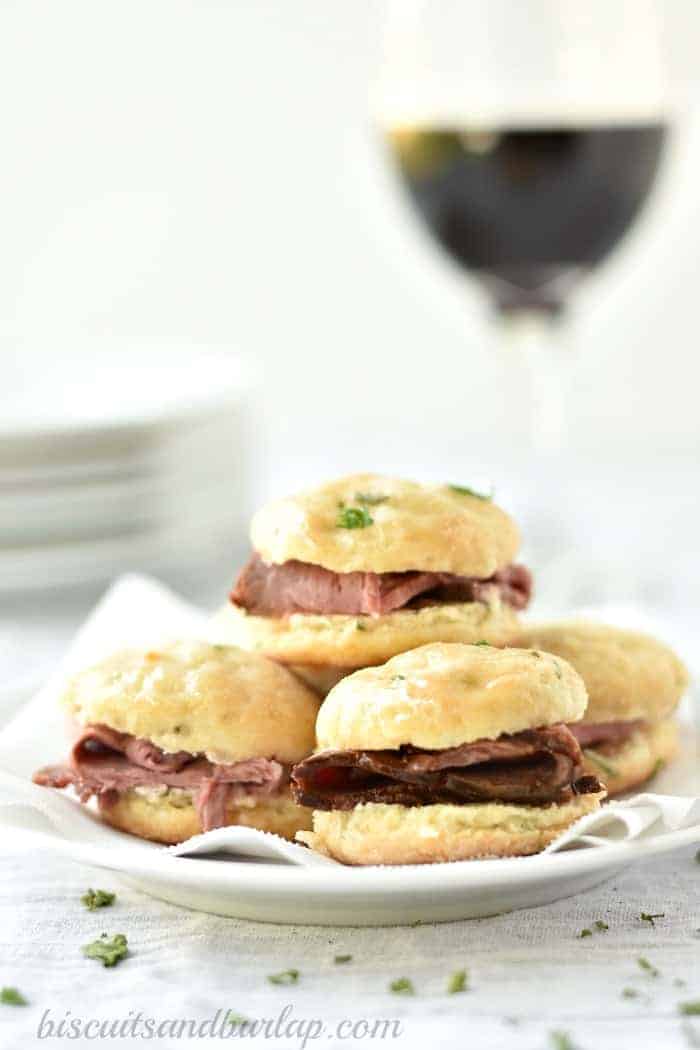 Versatile Recipe
As always, I try to keep my recipes versatile so that you can mix them up according to what you have on hand. For herbs – I used only rosemary, but I did garnish with some parsley.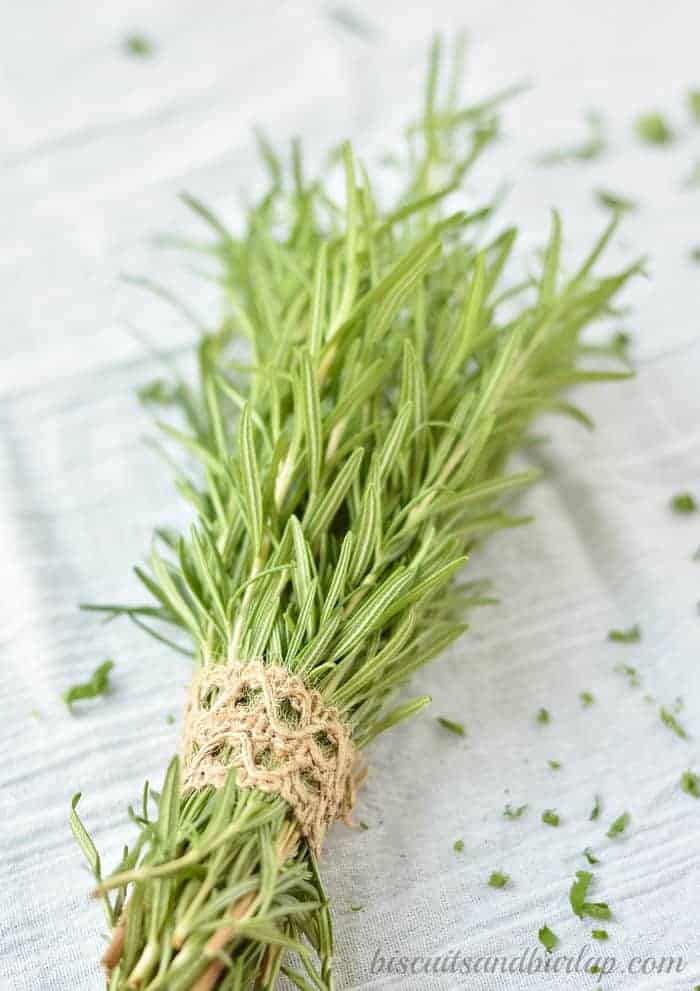 You could use chives with the rosemary or on their own. Or oregano, or basil or any combination that appeals to you.
And for the cheese, I used a sharp, white cheddar, but you can certainly experiment with any firm cheese. To blend the cheese into the dough well I used a grater (like the one below) that grates pretty finely. The biscuits are mini biscuits, so "mini" pieces of cheese will turn out the nicest dough. Another cheesy favorite is our Southern Style Sausage Balls. Just like these biscuits, they're perfect for brunch or as an appetizer. Find great ideas for putting together a Southern Appetizer Board here.
📖 Recipe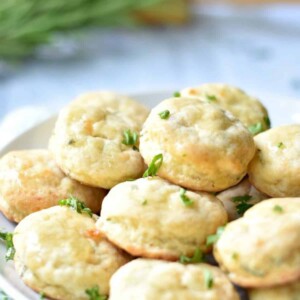 Mini Cheese Biscuits with Herbs
Instructions
Preheat oven to 425 degrees.

Mix together flour, salt, baking powder and baking soda.

Cut butter into slices and then cut in with pastry blender until mixture becomes crumbly.

Stir in the grated cheese and herbs.

Stir in buttermilk until a soft dough forms (start with ¼-1/3 cup).

Turn dough onto floured surface and need 4-5 times.

Flatten dough to about ½″ (use a rolling pin if you have one).

Cut into biscuits (I used a 1-¾″ biscuit cutter and got 21 biscuits).

Place on greased or lined baking sheet and bake for about 10 minutes.
Putting Together a Brunch?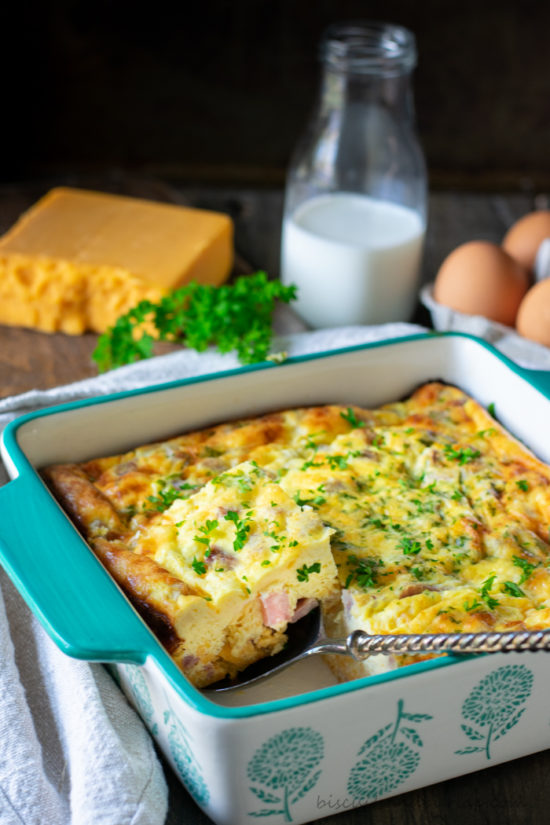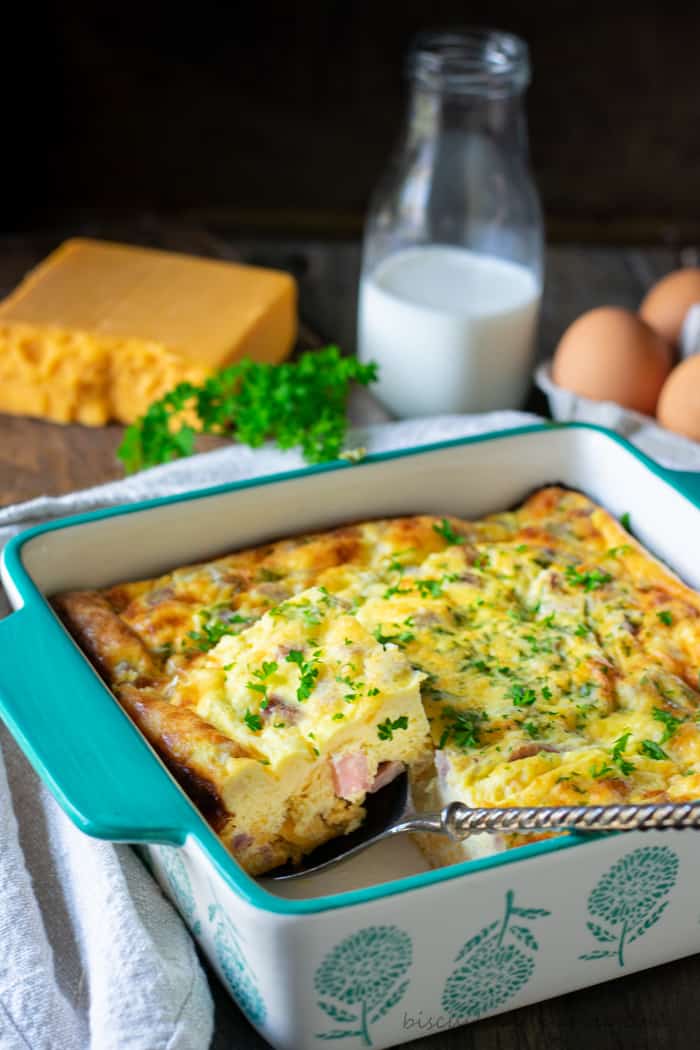 Looking for more bread recipes? Our Parmesan Crescent Rolls will fill your house with the aromas of yeast, butter and parmesan cheese!
See y'all next time.